Earlier this week, luxury fashion house Dolce & Gabanna posted a series of videos in the lead-up to a fashion show in Shanghai, titled "Great Fashion Show."
In the videos, a Chinese woman is taught by a narrator how to eat various Italian dishes with chopsticks.
Immediately after being shared, the videos provoked a backlash from the global Chinese community, who deemed the content racist and stereotypical.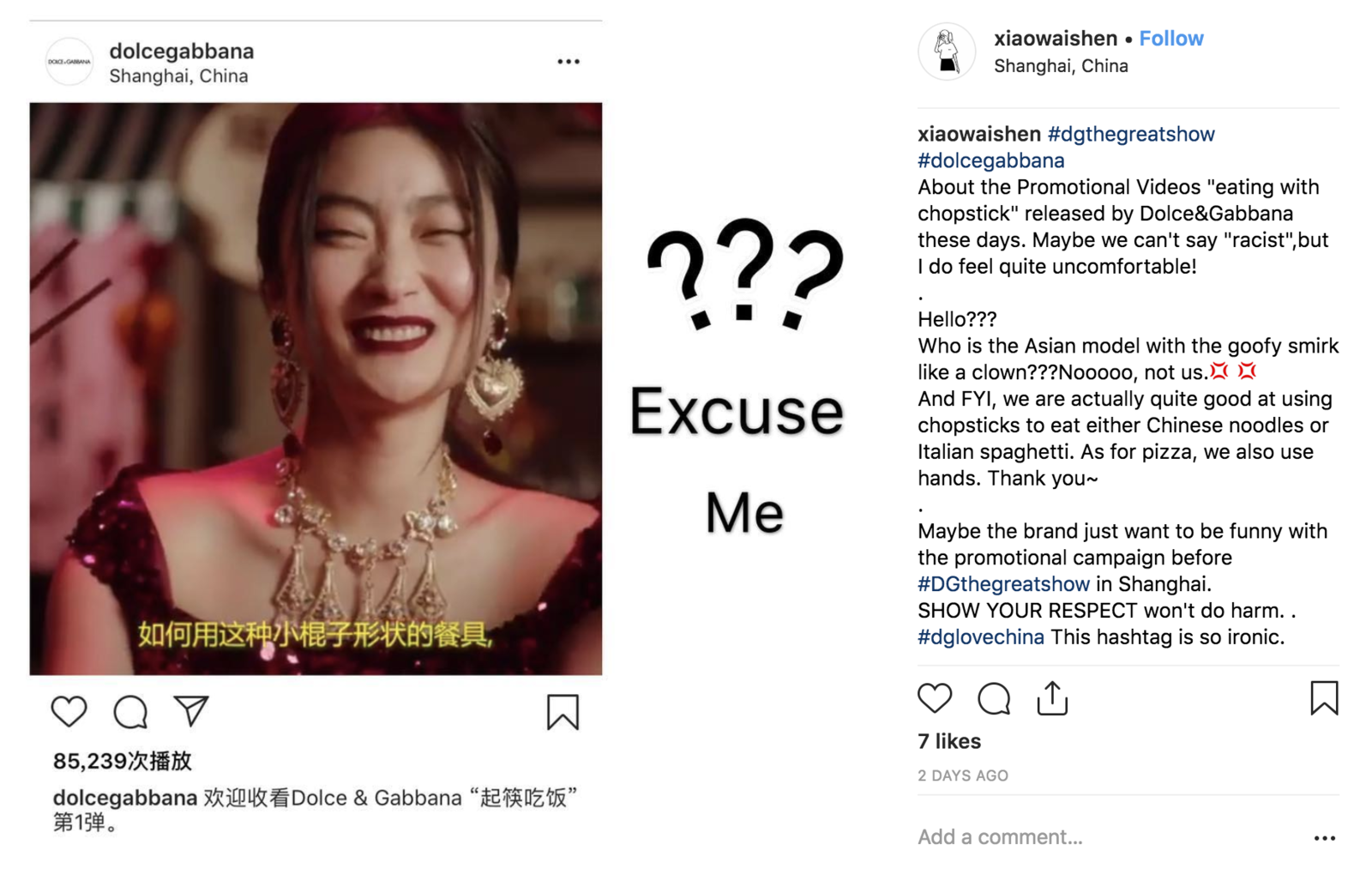 People filled the comments of the official Dolce & Gabbana account, and cofounder Stefano Gabbana's account, with criticism.


This is not the first time Dolce & Gabanna has angered Chinese people; last year a campaign shot in Beijing was criticized for making the city look outdated and underdeveloped.
The latest videos were removed from the brand's Weibo page but remained up elsewhere. Despite this, the show was set to go ahead on Wednesday.
Then a post by Instagram user Michaela Tranova showed Stefano Gabbana mocking the backlash in direct messages, accusing her of eating dogs, and saying China is "Ignorant Dirty Smelling Mafia."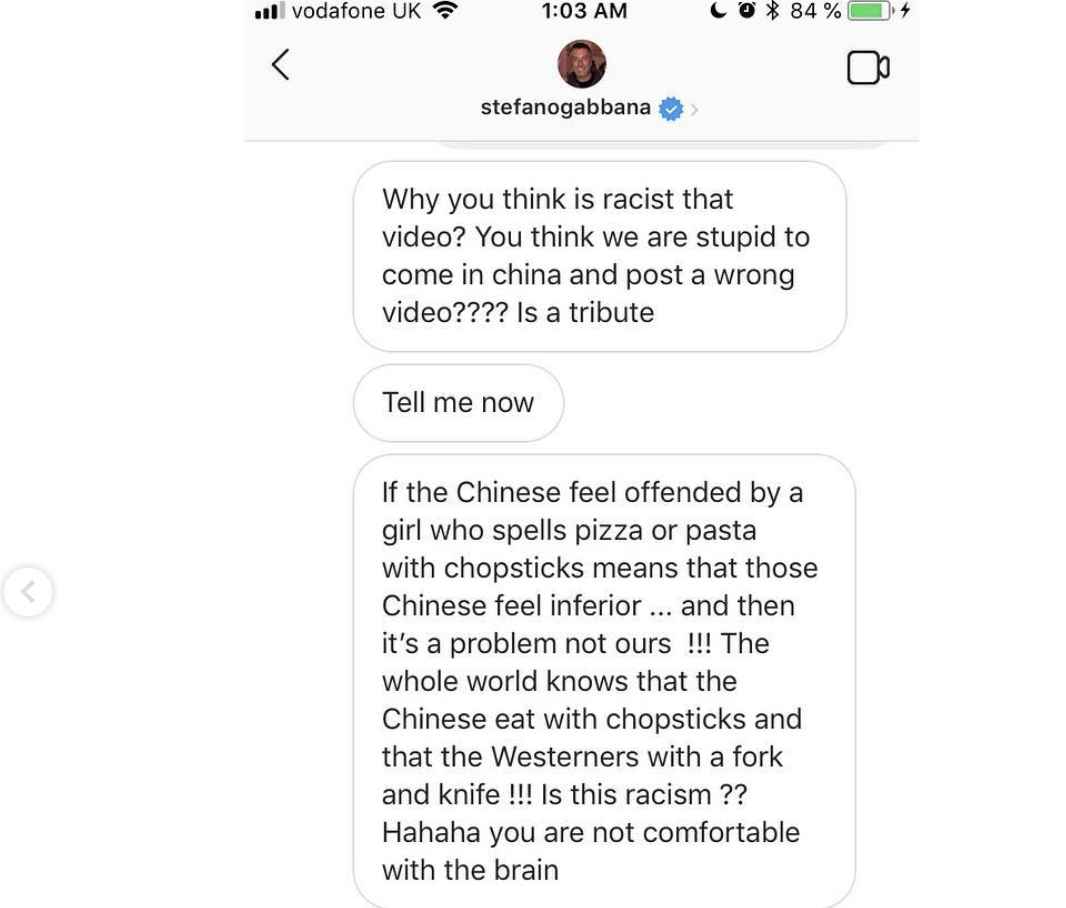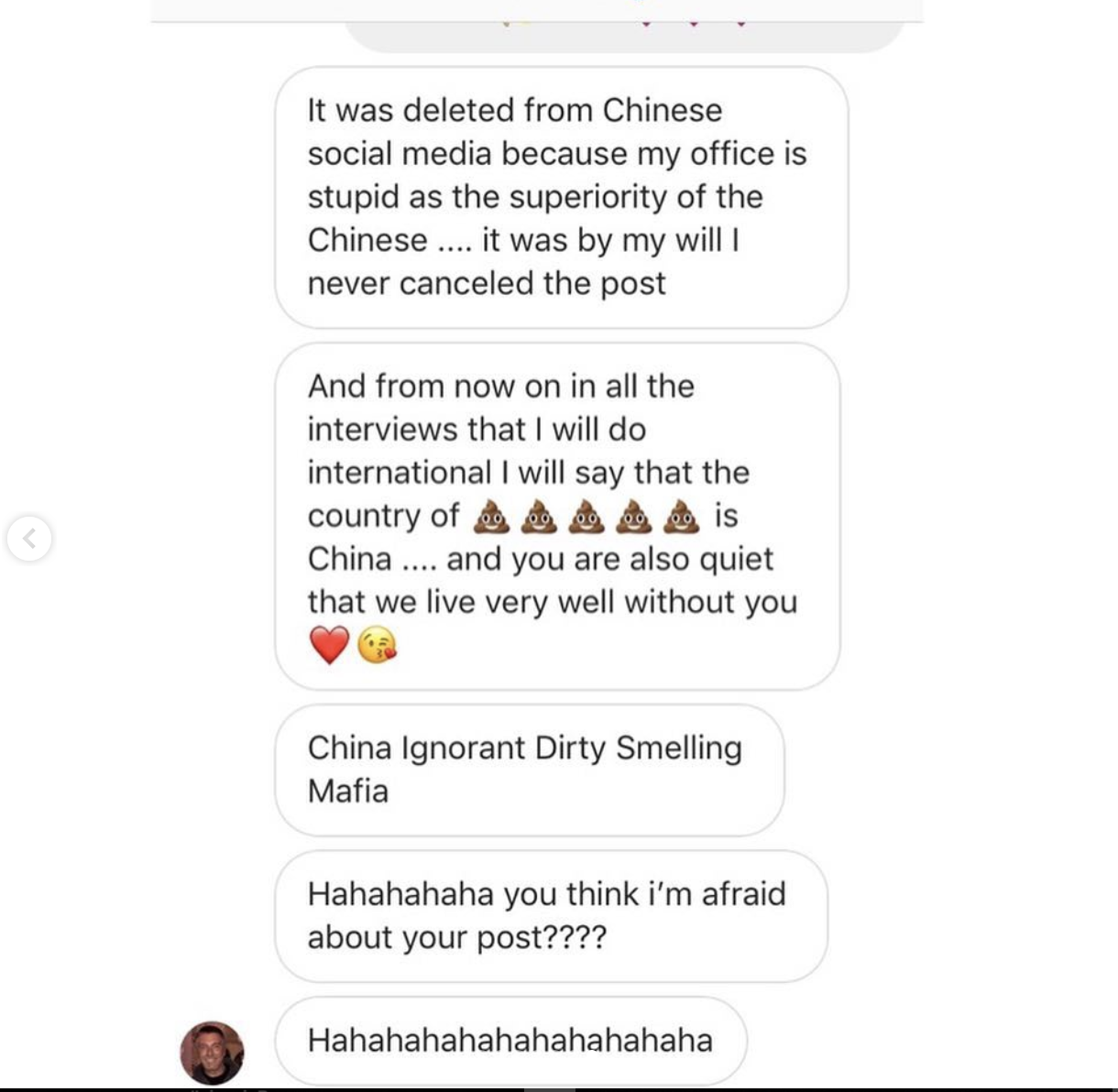 Another account, anthxnyxo, published DMs with the official Dolce & Gabanna account, showing messages including "eat dogs bitch."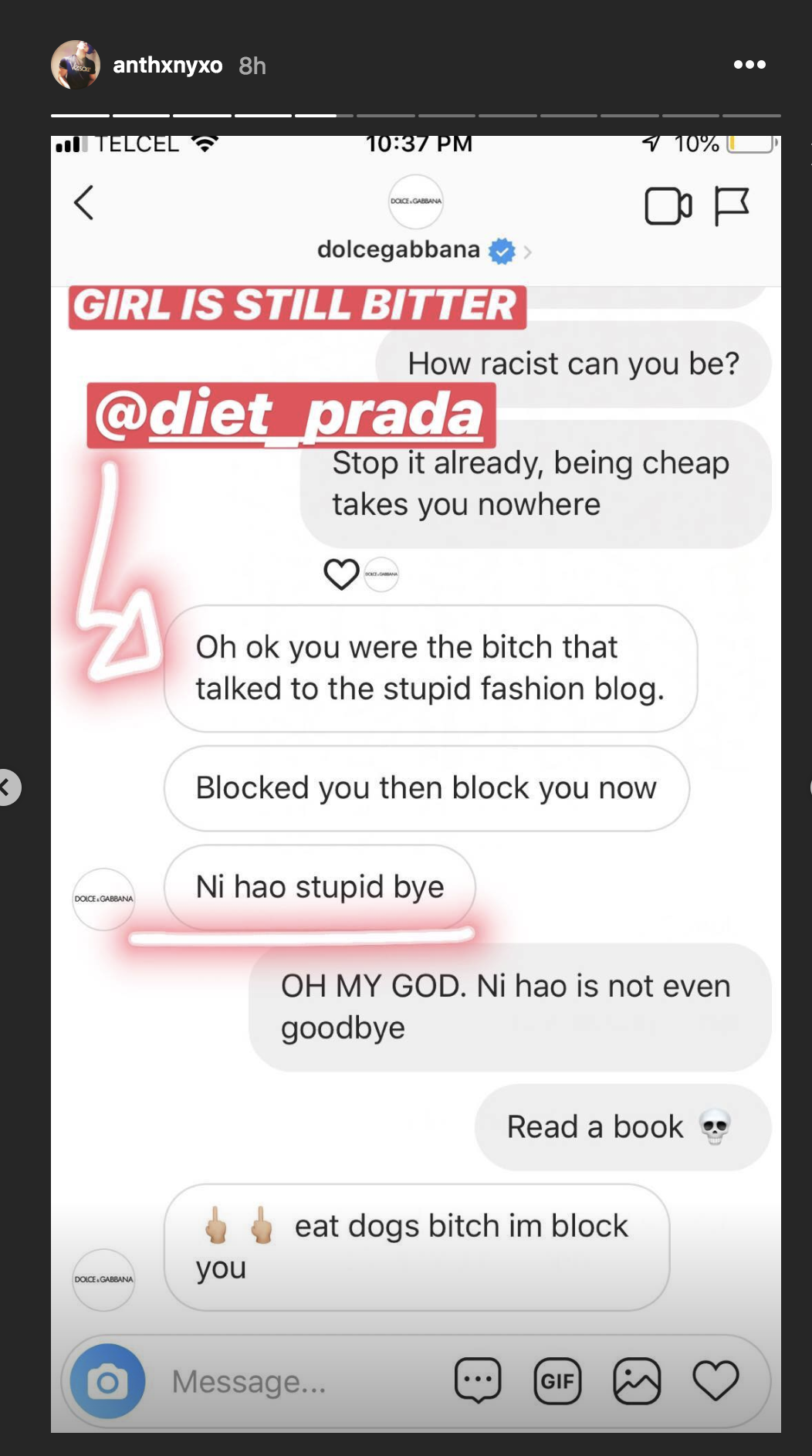 The DMs quickly circulated, with influential fashion accounts like DietPrada boosting their reach.
Diet Prada then chronicled the fallout of the messages; one by one, influential Chinese celebrities, including the editor of Vogue China, pulled out of the event.
Hours before the show, Dolce & Gabbana released a statement saying that its social media accounts, including Stefano Gabbana's, had been hacked.
People weren't convinced.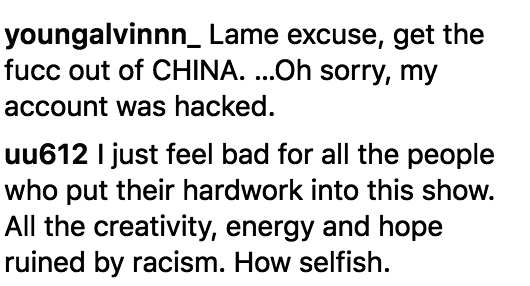 And then the show was canceled. No official reason has been given yet for the decision.
BuzzFeed News has reached out to the company for comment.
Following the news, images circled on social media apparently showing the deserted venue.
UPDATE
Dolce & Gabbana have issued a statement following the cancellation of the show. "Our dream was to bring to Shanghai a tribute event dedicated to China which tells our history and vision," the fashion duo said in the statement emailed to BuzzFeed News.
It continued that the show was not simply a fashion event, but had been created "especially with love and passion for China and all the people around the world who loves Dolce&Gabbana."
"What happened today was very unfortunate not only for us, but also for all the people who worked day and night to bring this event to life. From the bottom of our hearts, we would like to express our gratitude to our friends and guests."