Earlier this year, a shocking internet trend called the Blue Whale Challenge attracted international attention.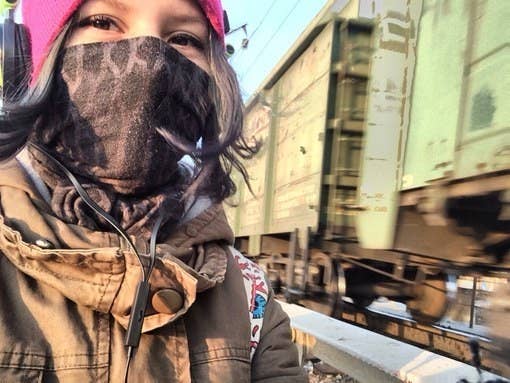 It's believed the challenge started in Russia in 2016. Several news outlets have reported that the challenge has since "spread" around the world.

People are now creating their own anti-Blue Whale Challenges to try to combat it.
The first anti-challenge appears to have originated in Brazil. It's called Baleia Rosa, or "Pink Whale."

Pink Whale follows a similar pattern to the Blue Whale game by asking players to complete a series of daily challenges designed to promote positive ideas, like completing homework or helping around the house.
Hoppe said they wanted to provide help for teens who might have seen the Blue Whale Challenge or the TV show 13 Reasons Why — which has been criticized for turning a story of suicide into a revenge fantasy.
Hoppe and Tiltscher said they got messages from young people looking for help immediately after starting the Pink Whale page.
In response, they actually hired a psychologist to answer the messages.
"People started to send messages asking for help, children who were hurting themselves and even the people who were thinking about taking your lives," she said.
They also paid for targeted Facebook ads to spread word of the challenge. Since it was started in mid April, the page has grown to over 300,000 followers.
People regularly share their progress on the page.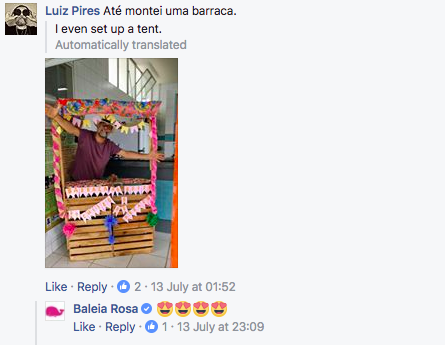 The Pink Whale Challenge got so popular it's spawned a book and an app.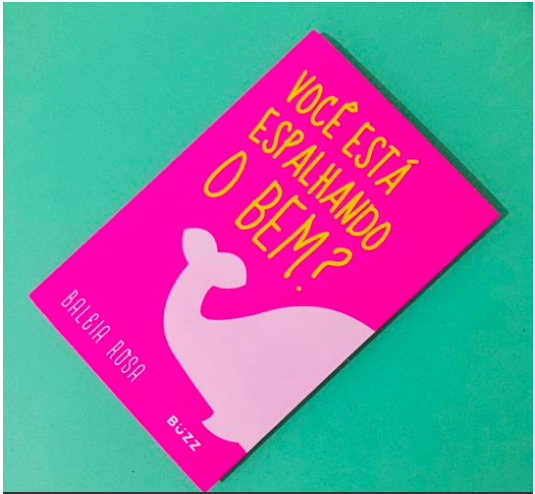 The idea quickly spread across South America, though in less serious forms. in Argentina, there was a "humorous" version of the game, the Green Whale Challenge.
And in Costa Rica, adults made fun of teens and the panic around Blue Whale in a Facebook post game called "Blue Whale Challenge Costa Rica."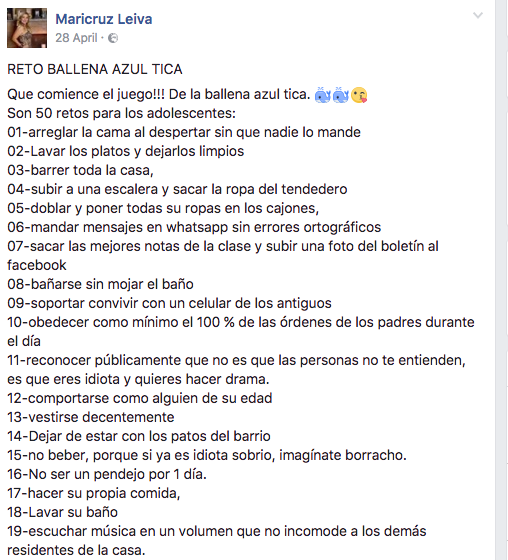 Anti-challenges are appearing all over the world now. British YouTuber HiggyPop set up an email service that sends daily Pink Whale challenges to participants.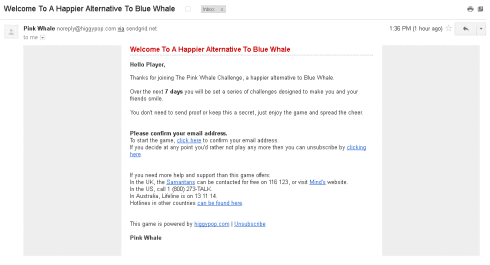 Higgins said there are now 16,000 people participating in his version of the challenge.
A German YouTuber, CreepyPastaPunch, has also been running their own version of an anti-Blue Whale game, Brown Owl Challenge.
This version of the challenge originated when CreepyPastaPunch created a video about Blue Whale, and a commenter suggested they start a nicer game to combat it.

CreepyPastaPunch formalized the idea, making an Instagram page that now has over 12,000 followers.

The YouTuber uses the account to post challenges every few days.

Helen Schmidt, a 16-year-old from Saarbrucken, Germany, told BuzzFeed News that she started playing the Brown Owl Challenge because she wanted to make the world a better place.

Both Instagram and Tumblr are attempting to block the spread of Blue Whale on their respective platforms.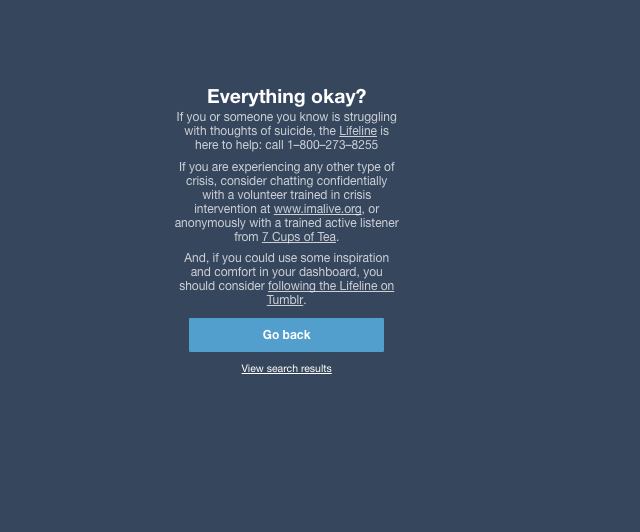 Original Pink Whale Challenge cocreator Hoppe said that despite the success of their anti-challenge, change will only come when people begin having open conversations about suicide.
"Our main TV channel doesn't talk about suicide — that is bizarre, thinking about the numbers," she said. "At this moment we're sure that the project needs to get bigger."
If you are feeling at risk of suicide or if you are worried about someone else call the Samaritans on116 123 (UK) or 116 123 (ROI).

If you're in the United States you can call the National Suicide Prevention Lifeline at 1-800-273-TALK (8255).