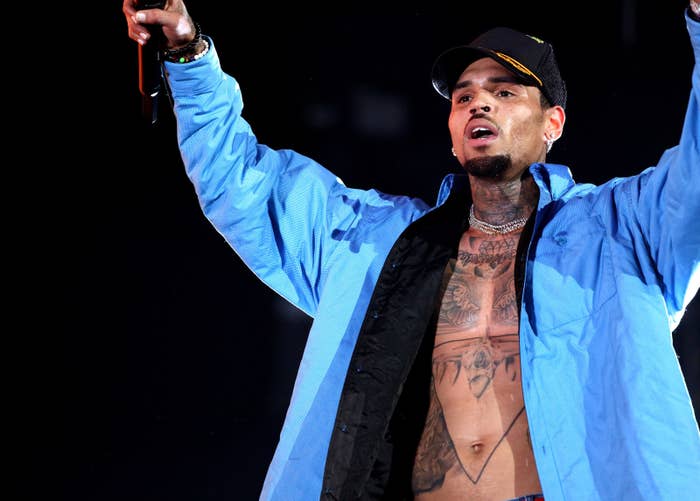 US singer Chris Brown was arrested and detained Monday in Paris on suspicion of aggravated rape and drug infractions.
A 24-year-old woman told police that she met Brown on Jan. 15 at a club named Le Crystal in the city and followed him back to the Mandarin Oriental Hotel, according to the Associated Press. A representative for the hotel declined to comment.
Two other men, identified in French media as Brown's bodyguard and his friend, were also reportedly arrested. All three were released Tuesday evening as the investigation remained ongoing.
Brown's attorney, Raphael Chiche, said his client "vigorously" maintains his innocence and has directed him to file a defamation lawsuit against the woman, CNN reported.
Brown received five years' probation and a community service order for assaulting his ex-girlfriend, Rihanna, in his car in 2009 and was later arrested on suspicion of assault with a deadly weapon in 2016.
Representatives for Brown did not immediately respond to a request for comment. But the singer appeared to deny the allegations Tuesday in an Instagram that was later deleted.
"💡 I WANNA MAKE IT PERFECTLY CLEAR...... THIS IS FALSE AND A WHOLE LOT OF CAP! NNNNNNNNEEEEEEEEEEVVVVVVVVVVEEEEEERRRRRR!!!!!! FOR MY DAUGHTER AND MY FAMILY THIS IS SO DISPRESPECTFUL AND IS AGAINST MY CHARACTER AND MORALS!!!!!" he wrote in the post's caption.