Members of Brazil's emergency services are welcoming airport passengers to Rio De Janeiro with a sign warning of the country's struggling first response teams.
The photo is being shared across social platforms as a symbol of the growing doubt over whether Brazil will be ready to host the Olympics.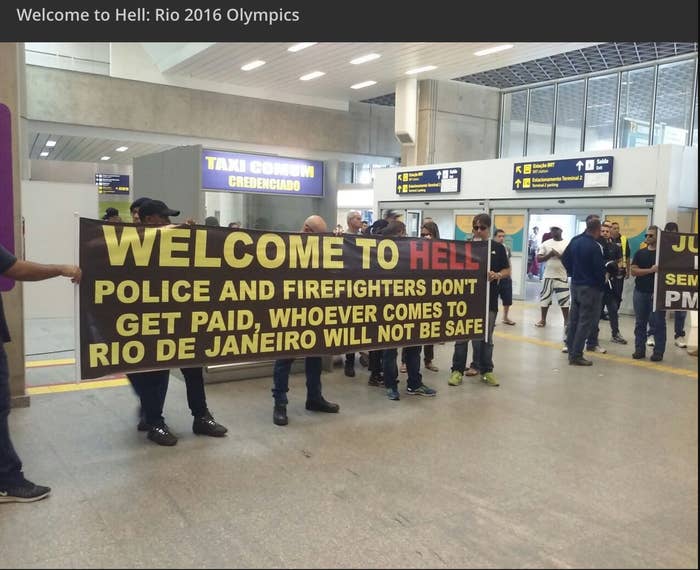 Outside the airport, another sign welcomes new visitors to the country, along with another warning, "we don't have any hospitals."
The airport greeting was part of a wider protest by members of Rio's police force. Last Monday, hundreds of officers gathered to demonstrate against late payment of their wages.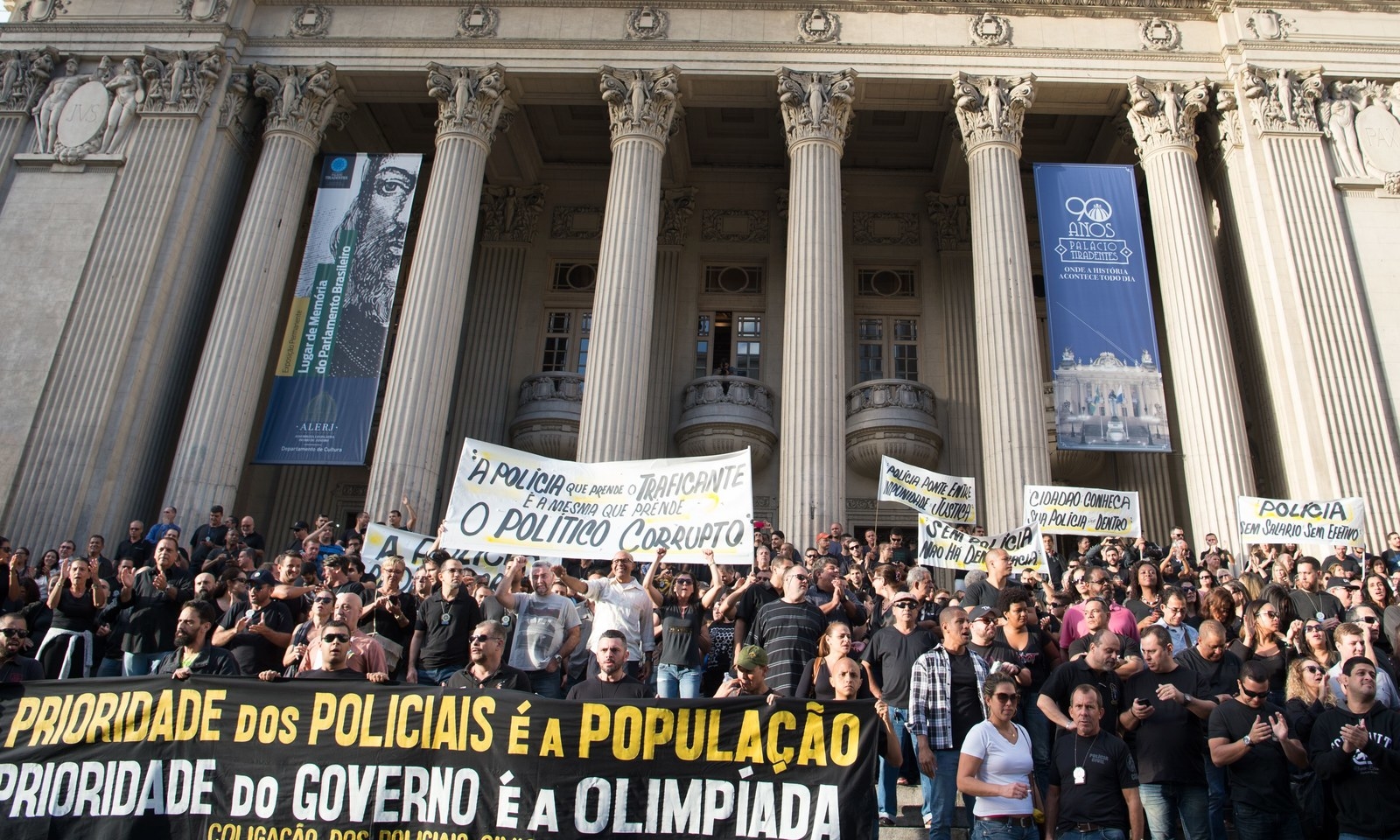 Earlier this month, a "state of financial calamity" was declared in Rio. Acting govenor Francisco Dornelles said the crisis could lead to the "total collapse in public security, health, education, transport and environmental management."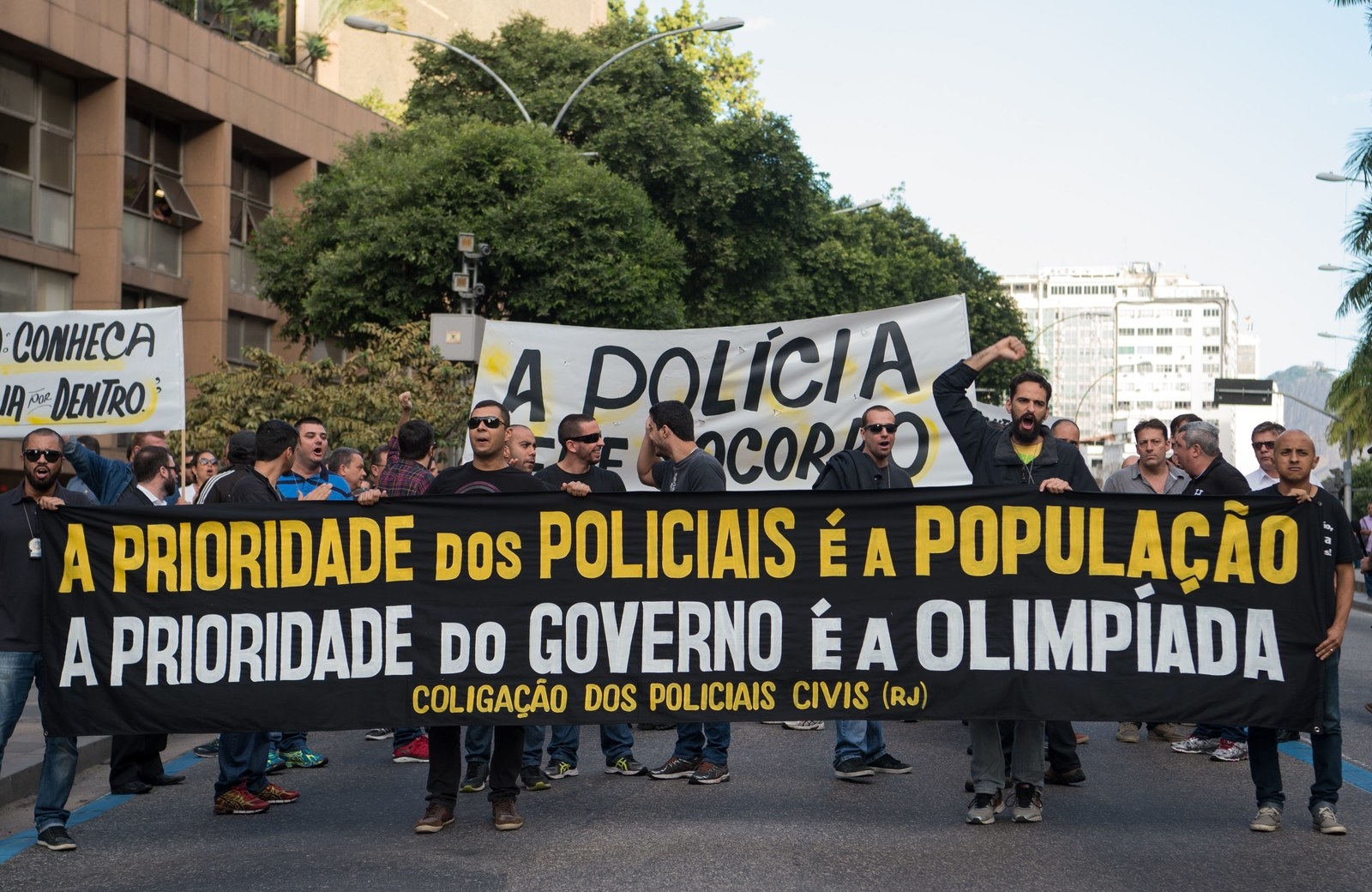 According to Marcelo Mata, director of the Association of Military Firefighters in Rio de Janeiro (ABMERJ), police received the last installment of their May salary on Monday. June salaries have yet to be entered into payroll.
"The police have clearly been hunted by the corresponding powers in the criminal element. We don't have bulletproof vests for the entire force, and we don't have adequate weapons, while [criminals] use assault rifles," Mata said to BuzzFeed News.
One of the cases that instigated the police protest was the death Friday night of Fire Department Sergeant Antonio Marcos. According to ABMERJ, Marcos was headed to a freelance job when he was stopped at a fake police traffic stop on Brazilian Highway 101, in São Gonçalo.
"They killed the sergeant when they saw he was police. The crime world pays a premium to whoever kills a police officer, or a firefighter. It is a 'war premium,'" the director of ABMERJ said.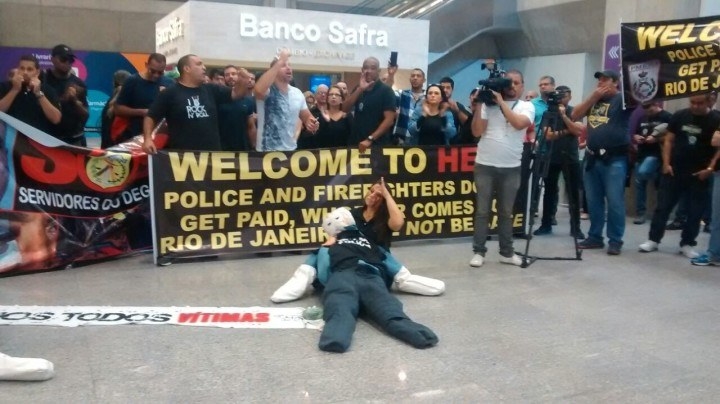 The office of the Secretary of State Security of Rio told BuzzFeed News considered the demands of police "legitimate".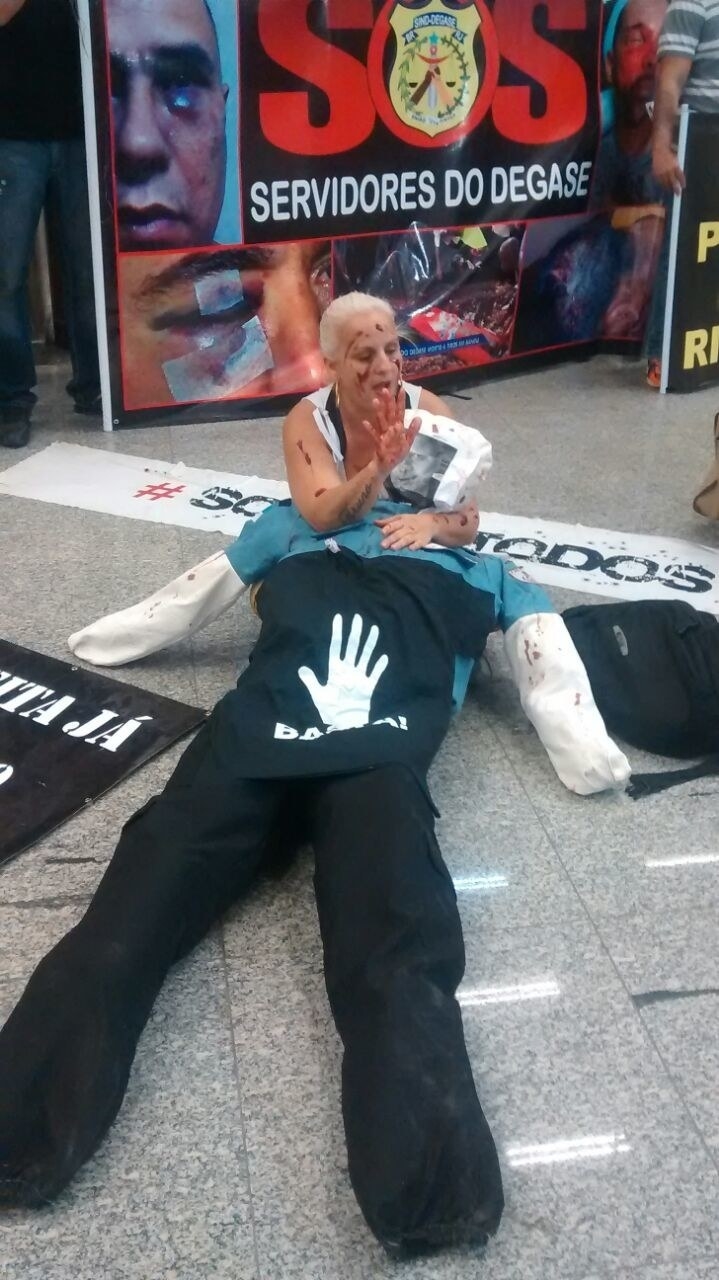 It was hoped that declaring a state of crisis would release needed emergency funds for the Olympics. Athletes and spectators will soon start arriving for the games which starts on the August 5th, 2016. There have already been several high profile athletes who have refused to participate over health concerns.