Last week, MTV published an interview with the cast of Justice League. During it, the host asked the actors about what characters they'd like to see in future films.
Ray Fisher — who plays Cyborg in the film — suggested the character Zatanna. Ben Affleck then responded with, "The fishnets, right?"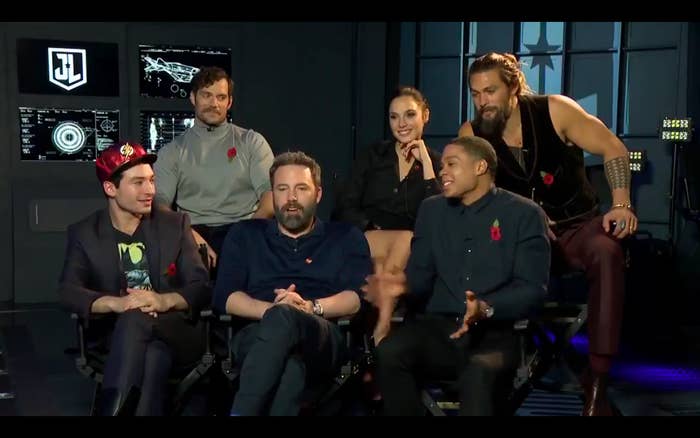 Then when the interviewer asked, "What would you get up to if you had Supergirl … joining the team?" Fisher replied, "I think it would create a different dynamic," and Affleck interrupted, "You following the news?" The interview can be seen below.
"The news" appears to refer to the current discussion around sexual assault in Hollywood, which has also included allegations of inappropriate behavior by Affleck, for which he has since apologized.
His latest comment, which some have taken as making light of sexual assault, angered people on Twitter.
Others thought that the rest of the cast were made uncomfortable by the comment, and made their reactions into a meme.
And some thought the response to Affleck's comment was an overreaction.
BuzzFeed News has reached out to Affleck's representatives for comment.