Bakery owner Hayley Callaway has become a social media sensation thanks to her immensely satisfying cookie icing videos.
Callaway, a 26-year-old from Austin, bought her bakery four years ago and began using Instagram as a fun way to keep track of what was being made.
However, Callaway's Instagram videos have become viral hits, with over 90,000 people now following the HayleyCakes And Cookies account.
The daily videos get thousands of views thanks to their soothing and satisfying qualities.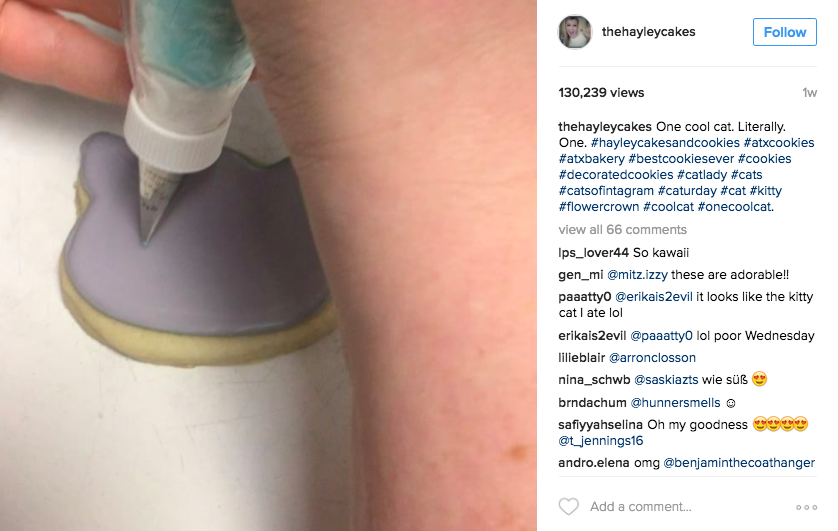 Callaway, who runs the bakery with the help of her husband, family, and a team of chefs, told BuzzFeed News the most popular videos are usually those involving a rainbow of colors.
She says that the reaction to her videos has been "surprising" and that she is now recognized by strangers thanks to the popular Instagram account.
"We aim to create delicious, beautiful cookies and cakes for our customers, while bringing a little happiness," she said. "And inspiration to other young girls specifically that when you find your passion and pursue it unceasingly, it pays off big time!"