Simon Mignolet is a 30-year-old goalkeeper who plays for Liverpool and the Belgian national soccer team.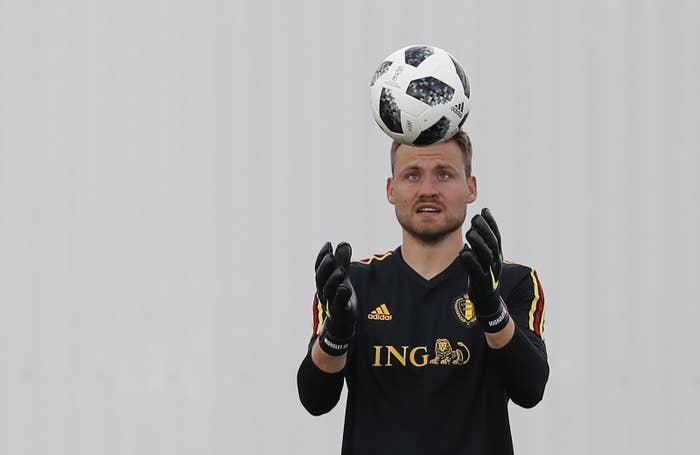 This week — before his team's World Cup match against Japan — Mignolet noticed a sign in the crowd, asking him for his shirt. Following the game, he tweeted a picture of the sign and its owner, asking for help.
And Twitter got to work. (Some people were a little less helpful than others.)
But eventually, they found the man behind the sign.
Turns out his name is Arsen Altybaev, a 21-year-old from Kyrgyzstan who told BuzzFeed News that he is a huge fan of Mignolet and his playing style.
Mignolet and Altybaev met up in Kazan, Russia, where Belgium is due to play Brazil on Friday.
When Mignolet tweeted about the meeting, people were super happy!
Altybaev said that meeting his hero was indescribable.
"I have never felt like this before," he said.
BuzzFeed News has reached out to Mignolet for comment, (and maybe also for a shirt, like everyone else in his mentions).