Ekaterina Romanovskaya or "Katy Roma" is a 41-year-old from Moscow, Russia. On Monday, Roma shared to Facebook a status about being attacked 16 years ago.
The post reads:
For my dearest English-speaking friends
My name is Katya, I'm 41 and i am a crime survivor.
Sixteen years ago, in broad daylight on a busy street, an inconspicuous young man tried to strike up a conversation with me. I was proud and in a hurry, so the conversation didn't work out so well for him. He turned out to be quite resourceful, so the second time around he didn't waste any time on questions and pulled out a knife. He slit my throat, cut open my stomach, and wanted to conclude this process of getting to know me by putting the blade through my heart. But each time he tried, my ribs and other bones got in the way.
The likelihood of me surviving to ever see the light of day again was pretty low, mostly because I didn't have enough hands. I was using one to stop the fountain of blood spurting out my neck, and grabbing at the knife with the other. I also had to make sure my insides weren't spilling out of the gaping wound on my abdomen, but luckily my tight pants did the trick.
I wouldn't be writing this today if the neighbor hadn't answered my cries for help. Long story short, 40 minutes later I was at the hospital in a state of hemorrhagic shock with nine knife wounds on my body. I was welcomed warmly by the same surgeon who, just four months before, had listened to me complain about the long scar he left after taking out my appendix. I had been conscious throughout the ordeal, but as soon as they started cutting off my clothes at the hospital, I told them, "put me under, this hurts."
I never think about this experience as a bad one. It's unclear what kind of person would be inhabiting this body of mine if I hadn't gotten these scars. I had to learn to write with my left hand, to go outside without being afraid, to stop thinking that revenge will fall upon me, to set free those who wanted to leave. I saw the infinite devotion of my family and felt the full force of their love. I was lucky to witness friends and friends of friends offer their help, to see strangers give blood and bring money and medicine to the hospital. To see drugs flown over from Germany, to watch nurses from intensive care stay up for days at a time. Right before my eyes, hundreds of different people suddenly plunged into cooperation amongst themselves. All to save the life of one ordinary girl.
When I got up from bed several weeks after the attack, I felt for the first time in my life that I could stand on my own two feet. In all senses of the phrase. I understood what it meant to live and be alive, and I accepted full responsibility for how my life was to turn out. I stopped being a crime victim and became a crime survivor.
All too often, we can't do anything with the fate that comes our way. But this doesn't mean that terrible events have to overtake and define the course of our subsequent lives. Coming face to face with evil is difficult and terrifying. But one can also end up being incredibly happy.
I got so very lucky. I met some amazing people, many of whom I still think of as demigods. I've done a lot of fascinating things in my life. Being dead would have made all of this impossible. That's why I joined a project that aims to make the world a little safer. And that's no simple task.
My name is Katya, I'm 41 years old, and I'm the co-founder of Nimb, which launches its crowdfunding campaign on Kickstarter in a few minutes.
Nimb as a movement towards safer environments, where people combine efforts to help someone in trouble, whether they are authorized officials, close ones, sympathetic neighbors or just passersby.
If technology allows you to operate a fighter jet without getting off your couch, then we have to use technology to save lives. Sounds ostentatious? I don't think so, and neither do the hundreds of letter-writers who send me emails every day, expressing their gratitude, voicing hope, and telling stories upon stories upon stories. Nurses from Philadelphia who have to walk home alone after their shifts, late-night joggers from London, diabetics, senior citizens, worried parents, and those who have come face-to-face with evil and destruction. I answer each letter with a personal note. Thank you for sharing this. I am a crime survivor myself. That's why i joined the project.
To make the world a safer place. That's one ambitious goal. Why am I taking the risk, you ask? Well, for one thing, because it's beautiful.
If you're up to make the world a safer place, back Nimb on Kickstarter: https://www.kickstarter.com/projects/1629204423/nimb-a-smart-ring-that-keeps-you-safe-and-sound
When Roma's post originally appeared in Russian, it gained 25,000 reactions and was shared nearly 5,000 times.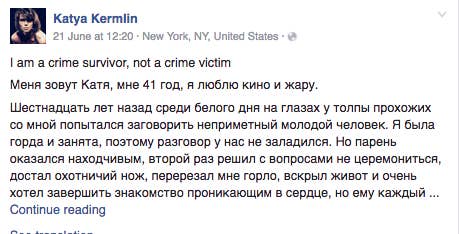 Roma explains that, after being stabbed nine times by a man who she refused to talk to, she set out to try to make the world a safer place. In March 2016, she joined Nimb.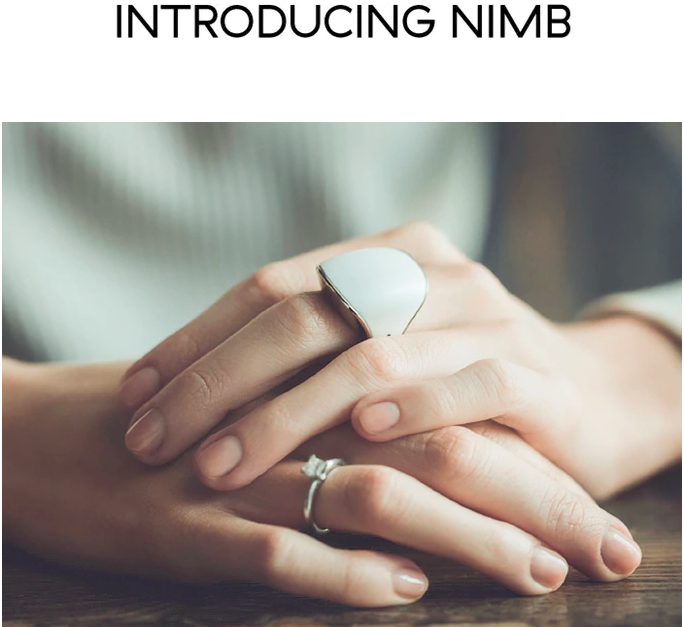 Nimb is a ring with a button that sends an emergency alert and your location to pre-determined mobile contacts when pushed.
The project is currently using Kickstarter to raise funds for the ring. Roma says she hopes the funds can help Nimb work toward making the device a sophisticated form of communication.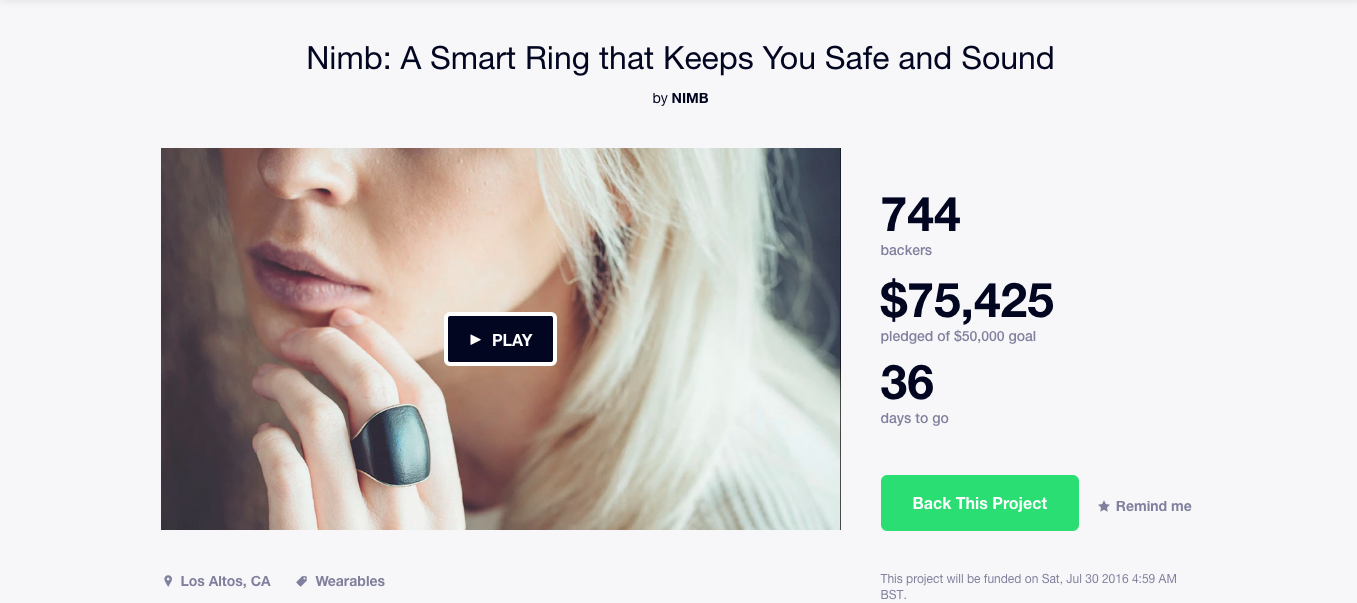 Users can choose to alert friends, family, the police, or people nearby who have the app. It can be used in a variety of situations, such as attacks or medical emergencies.
The ring is connected to an app that includes your information, the ability to chat to others, and send and cancel alerts.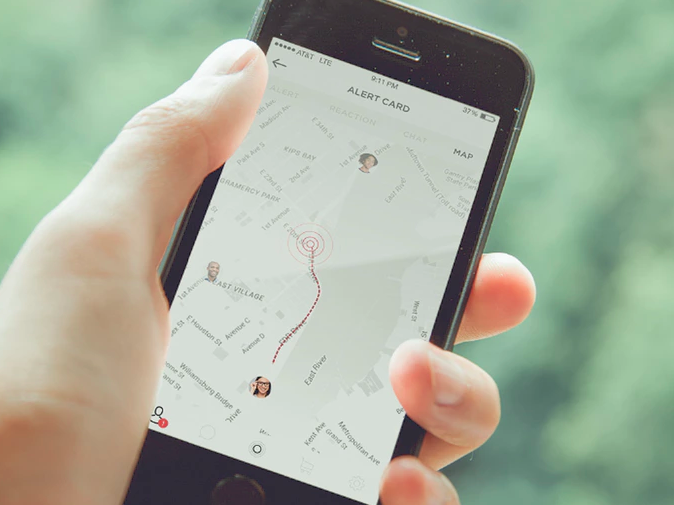 Roma told BuzzFeed News the company chose a ring for easy access to a panic button. It also allowed the button to be discreet and wearable.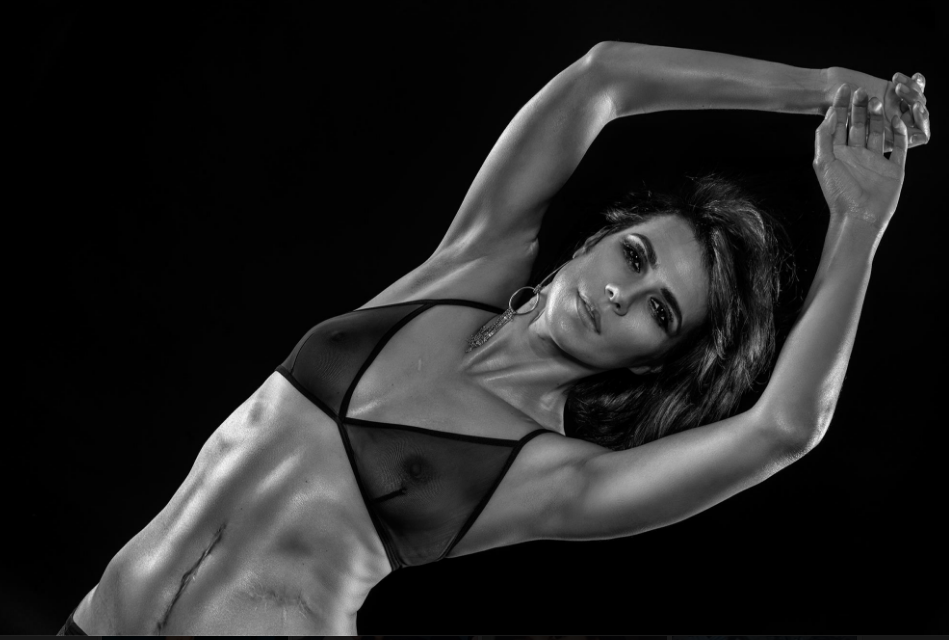 "There's one really important thing – the more funding we get the faster we can build for our ring a system that is intergated with state organizations that are responsible for public safety," she says. "And then also make a single IT system where other similar devices can work together with the ring."