Earlier this month, Marvel released the eighth and final issue of the series Mockingbird. The release coincided with the series' writer, Chelsea Cain, confirming that it had been canceled.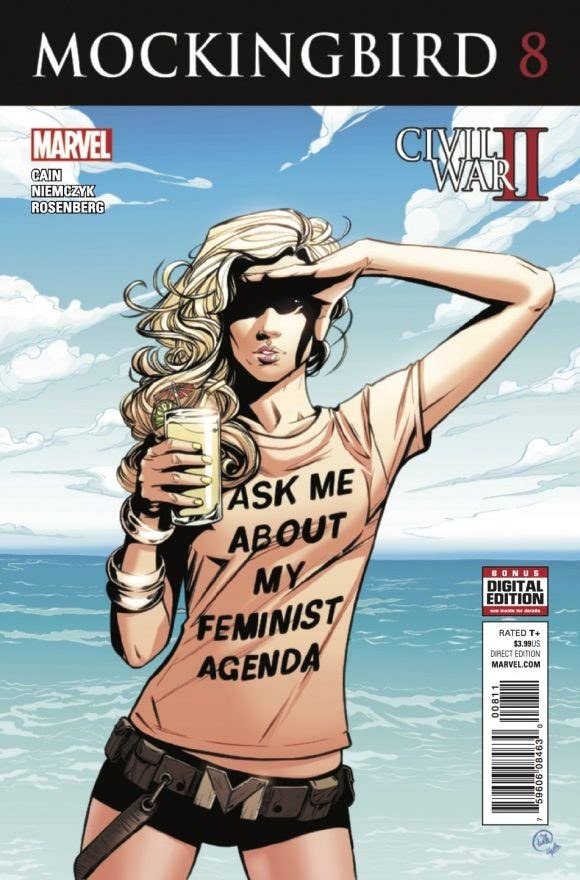 Cain shared the news via her Twitter, and also asked fans to put pressure on Marvel to produce more comics by women, about women.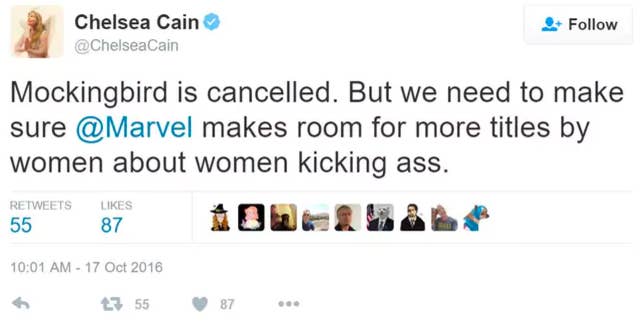 While fans of the series mourned its loss, people also used the announcement as chance to tell Cain that the cancellation was to do with the comic's feminist message.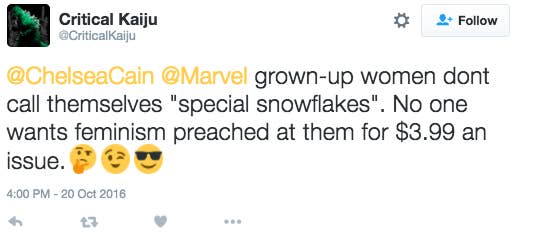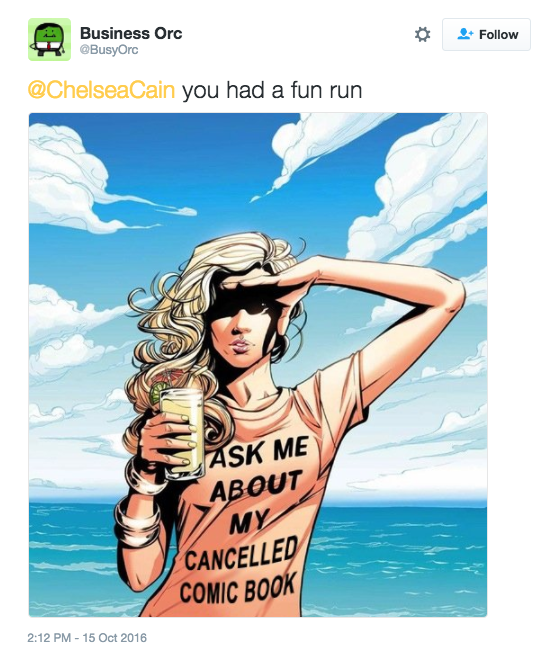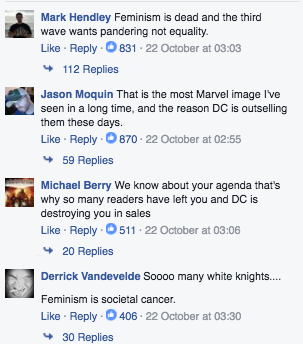 One particularly popular thread on Funny Junk read:

I have an idea
We make a female super hero
That mocks the stereotypical flawless female hero trope
Like a criminal says "haha you can't stop me!"
And she is like "why because I'm a girl?"
And he is like "No because I have a gun"
And then he shoots her and runs away
Then she gets medical or some ****
A d learns from her mistake
And buys a gun
The end
Cain also received criticism for a rewrite of Mockingbird's character history, which apparently removed her rape survivor storyline.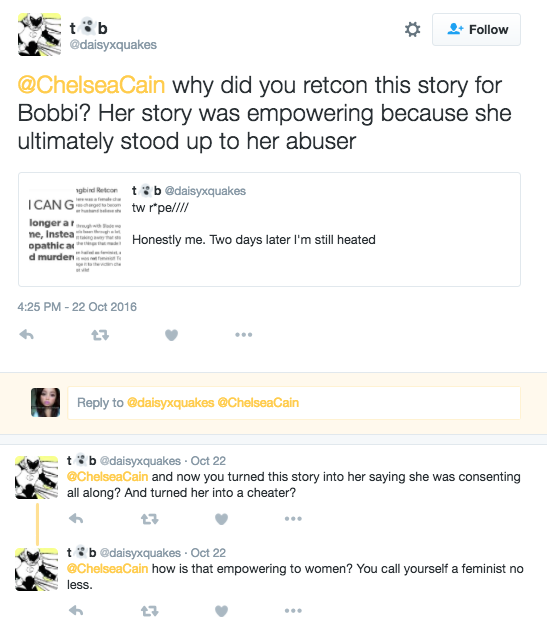 On Tuesday, Cain stated on her Twitter that she had had enough of the abuse and was deleting her account.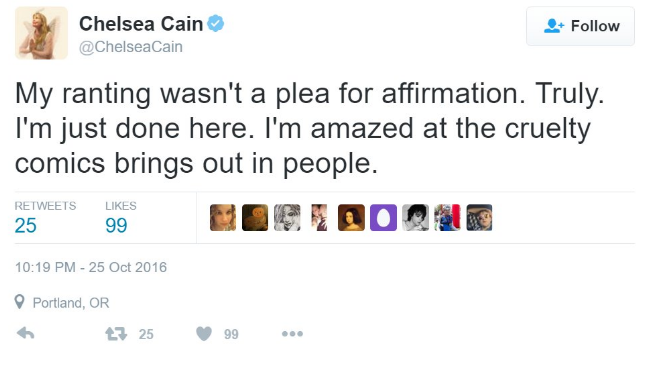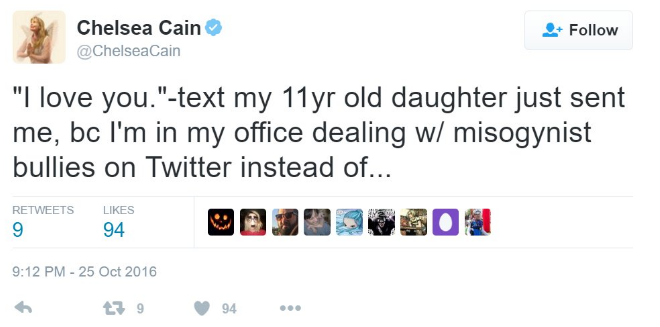 In response to Cain's tweets, fans and fellow writers used the hashtag #IStandWithChelseaCain to show their support.
Marvel's editor-in-chief, Axel Alonso, joined the support for Cain.
UPDATE
Cain shared a statement to her website about the incident, saying "But know that I did not leave Twitter because of rape threats or because someone had posted my address, or any of the truly vile tactics you hear about. I left Twitter because of the ordinary daily abuse that I decided I didn't want to live with anymore. The base level of casual crassness and sexism. "