Lubov Alazankina is a photographer from St Petersburg, Russia, where she lives with her husband and two kids.
Alazankina told BuzzFeed News that a few years ago she saw a group of women walking along a street in St. Petersburg with a cutout of Bradley Cooper. "It seemed like they were a bachelorette party and Bradley accompanied them."
She recently remembered the experience, and knowing her husband's birthday was coming up and that he loved Seth Rogen, she had an idea.
Yep, she bought her husband a life-size cutout of the actor. Since then, the family have taken their Rogen everywhere with them, even when they visit other cities.
Even on public transport.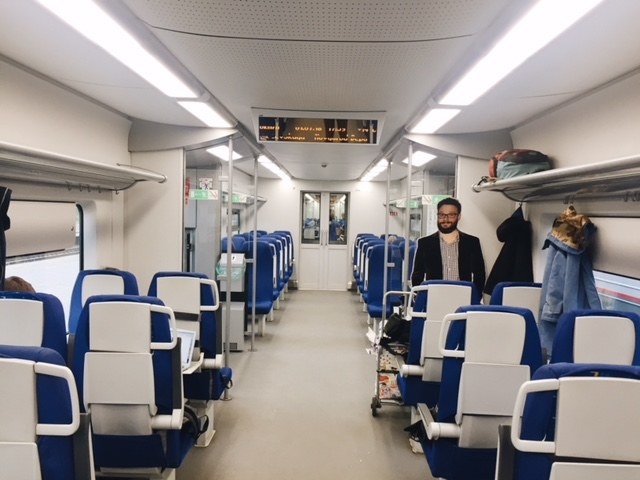 Then, amazingly, the real Seth Rogen noticed.
And people loved it.
It even prompted others to share their own cutouts.
Alazankina says that when she's taken the cutout out in public, people have reacted positively.
"People started to queue to take a selfie with him," she said.
She said that while she hoped Rogen would see her photos, she didn't expect a tweet.
"I honestly secretly hoped that Seth would repost something about it in his Instagram Stories," Alazankina said, but she was surprised that it attracted so much attention.
We hope cutout Rogen and his new family have more fun together!