On Tuesday, Bleeding Cool published a story titled "New Marvel Comics EIC C.B. Cebulski Admits He Wrote As 'Akira Yoshida' 13 Years Ago".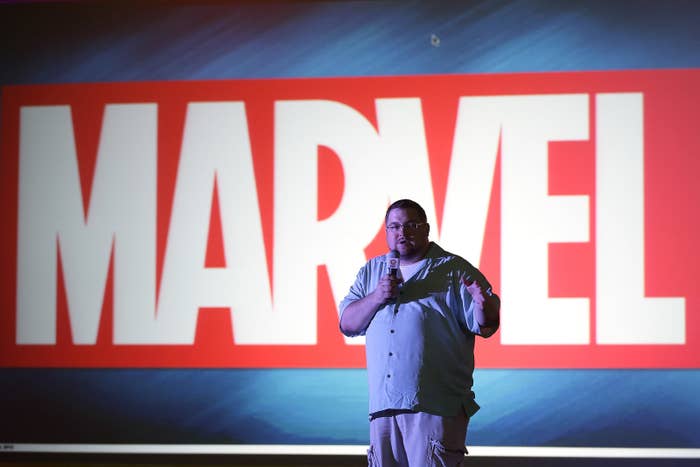 There are even articles profiling Yoshida and comparing his early success to the work of Mark Millar and Brian Bendis.
This month, with Cebulski about to take up the role of Marvel's editor-in-chief, a number of people in the comic book industry began speaking out.
Following a wave of tweeted allegations against Cebulski, Johnston again reached out to the editor for comment. This time, he received an official response admitting Cebulski was Yoshida, but saying that the story is "old news and has been dealt with."
Cebulski told Bleeding Cool:
I stopped writing under the pseudonym Akira Yoshida after about a year. It wasn't transparent, but it taught me a lot about writing, communication and pressure. I was young and naïve and had a lot to learn back then. But this is all old news that has been dealt with, and now as Marvel's new Editor-in-Chief, I'm turning a new page and am excited to start sharing all my Marvel experiences with up and coming talent around the globe.
The revelation provoked anger among people of color and women in the comics industry.
Many nonwhite and female writers and creators said that they had to make their names and art more palatable to Western audiences to get work, so seeing Cebulski thrive hurt.
While people said that many writers use pseudonyms, others argued that this did not justify Cebulski actually pretending to be Asian.
Some people who have worked for Marvel, while admitting Cebulski's pseudonym was problematic, argued that he used his role as a talent scout to help many Asian writers get jobs at the publisher.
Speaking to BuzzFeed News, Johnston said that the choice to publish his story was "all about timing."
"Also it's reflective that comic books seem to matter to culture as a whole in a way they didn't before. If people care, if people show passion, if people actually give a toss, that can only help the future of the medium," he said.
"The reaction is incredibly mixed, from those who can't see what the fuss is, those who see it 'yellowface' of the worst kind, those who find it hilarious, those who find it tragic, those who are just disappointed or resigned to this sort of thing happening. I do think there's a lack of empathy from many, but that's the internet."
In future, Johnston said, he hopes the story will remind Marvel of the importance of representation in comics.
"I hope that the fuss is a reminder to those who make the decisions that these things matter," he said. "And that Marvel manages to attract all sorts of people, with all sorts of genuine life experiences to tell all sorts of stories to all sorts of people."
BuzzFeed contacted Marvel for comment on the story. A representative said that there is no official statement, but they confirmed Cebulski did write under the pen name Akira Yoshida.
When contacted, Dark Horse comics provided the following statement.
"Dark Horse worked with Akira Yoshida in the early 2000s. We were unaware that Yoshida was anyone other than who he presented himself as. Many comics writers use pseudonyms to publish in the industry. However, we don't condone the appropriation of other cultures or ethnicities."