Earlier this month, Spanish radio station Europa FM published a story to its website about a Chinese teenage man with gynecomastia, a condition that causes males to experience an increase in breast tissue size.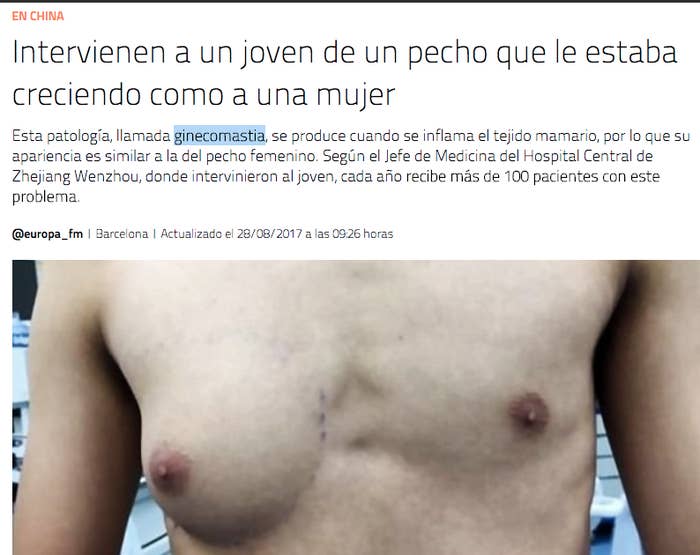 Weeks after the article was published, one of the station's shows, Ponte a Prueba, shared the story to its Twitter account. But in the thumbnail, the right nipple – the enlarged one – was blurred.
People noticed and were unimpressed.
They thought the blurring of the larger breast was an example of how society censors women's bodies.
Others just thought it was hilarious that they'd only censor one breast.
There were some suggestions for edits.
And some better ones.
Following the backlash to tweet, the radio station began replying to some users who had expressed outrage, going so far as to even ask a few of them to come on the show and talk about it.
And told others that it wasn't responsible, it just "tweeted someone else's news."
BuzzFeed News has reached out to Europa FM for further comment.