A Cosplayer Was Groped At Comic Con And It Was Caught On Live TV
The incident occurred at Comic Con Paris.
This weekend, journalist Rémi Perrot was covering the Paris branch of Comic Con for French TV station BFM TV.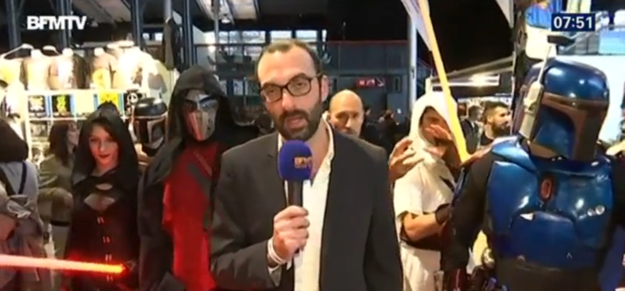 At the event, Perrot was filmed groping a cosplayer dressed as DC character Firestorm. Perrot was heard commenting, "You're cute."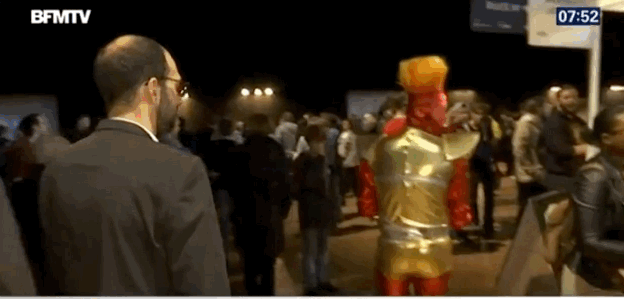 Perrot's actions have been met with criticism from members of the cosplay community.
We strongly condemn what renowned French journalist Rémi Perrot did on BFMTV in the French Comic Con documentary: Slapping a cosplayer's butt followed by a classy, "You're a pretty one, you know."Would he have done the same thing at a carnival or a Halloween-like party?It is dangerous to have people think that you can touch or so whatever you want with cosplayers.Remember people, cosplay is not consent.
Angry reactions started to spread across French social media.
Quietly during a report by @BFMTV, journalist @kissnorain puts a hand on a #Cosplayer ass.
@BFMTV Do you have something to say about the gesture of Rémi Perrot (his hand on the buttocks of a visitor) at @ComicCon_Paris
Perrot published a statement to Facebook, stating that the cosplayer was complicit in the act.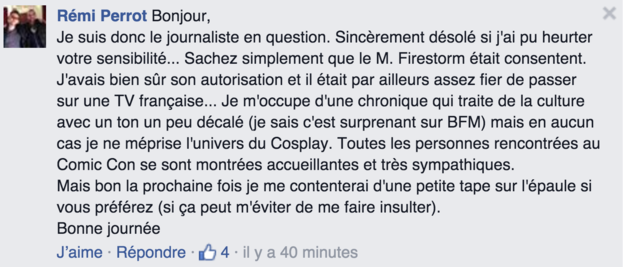 Hello. I'm the journalist. I'm sincerely sorry if I hurt your sensibility… Just so you know, Mr. Firestorm agreed. I had his agreement and he was proud to be on French national TV… I'm working in culture, for an offbeat topic (I know it's surprising for the BFMTV channel) but I don't despise the cosplay universe. Every person I met at Comic Con was friendly and welcoming. But next time, I'll just tap on the shoulder if you prefer (If that will stop people insulting me). Have a good day.
As for the man who got groped, his name is Robert Negrin. He works in New York as a dog fashion designer and event planner.
"He never asked to grab my ass," Negrin told BuzzFeed News. "When he approached and grabbed I turned around in surprise."
Negrin said he did not permit Perron to touch him but he did not feel the act was malicious.
"I think he apologized in French and asked for an interview," he said. "I'm a carefree spirit; coming from the USA I've been able to attend to several huge comic conventions, and the art of dressing up in cosplay generates attention.
"People always want to take photos with you and hug you and sometimes even touch you without permission, but that's where, as cosplayers, we need to put a stop. I'm not saying that it is OK to do it, but to me, it is not a big deal, and it's not like he did it in a really bad way."
BuzzFeed France has reached out to BFM TV for comment.
CORRECTION
Robert Negrin was cosplaying as DC character Firestorm at Comic Con Paris. An earlier version of this article stated that he was dressed as Guild Wars's Firestorm.