A 19-year-old from El Salvador has been sentenced to 30 years in jail for the stillbirth of her rapist's child.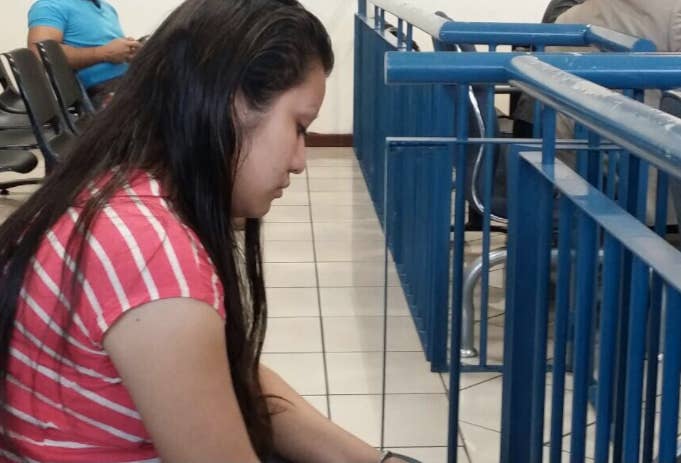 According to The Guardian, Evelyn Beatriz Hernandez Cruz was convicted for failing to seek proper care for her unborn child, and therefore its murder. She was apparently unaware of her pregnancy until she gave birth in her toilet in April 2016.
Cruz had been repeatedly raped by a gang member while in a forced relationship prior to her pregnancy. She did not seek help as she had been too scared to approach police.
She was reported to officials by hospital staff when she went to seek care. The baby's body was later found in the school toilet. The prosecutor in the trial argued that Cruz intentionally hurt the baby.
Cruz's story has prompted an outpouring of support from reproductive rights groups and women on social media.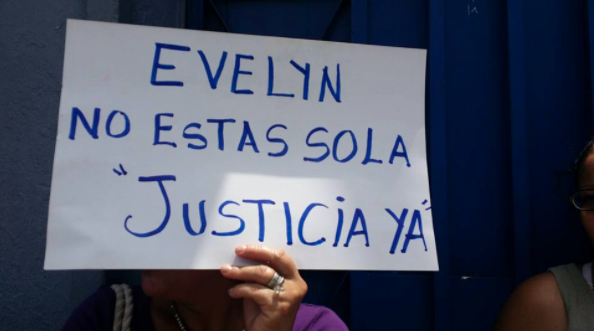 During Cruz's trial, women stood outside the Isidro Menéndez Judicial Center in San Salvador, holding signs protesting her treatment by authorities.
Others tweeted throughout the trial, raising awareness of her case. Las17 — a group named after the 17 cases between 1999 and 2011 in which women were imprisoned for miscarriages — tweeted daily reports on the trial.
The hashtag #JusticiaParaEvelyn — Justice for Evelyn — was used to organize protests and gatherings to support her.
Cruz's case is not uncommon. Abortion is banned in El Salvador under any circumstances. While miscarriage and stillbirth are not formally criminalized, many women who suffer them are charged with the "aggravated homicide" of the fetus.