A guy from Russia has become a meme after doing a photoshoot in a swamp.
Brothers 16-year-old Igor and 21-year-old Alex Nazarov, from the Chelyabinsk region of Russia, created their own photoshoot for a contest. The photos are meant to symbolize working life and office routines.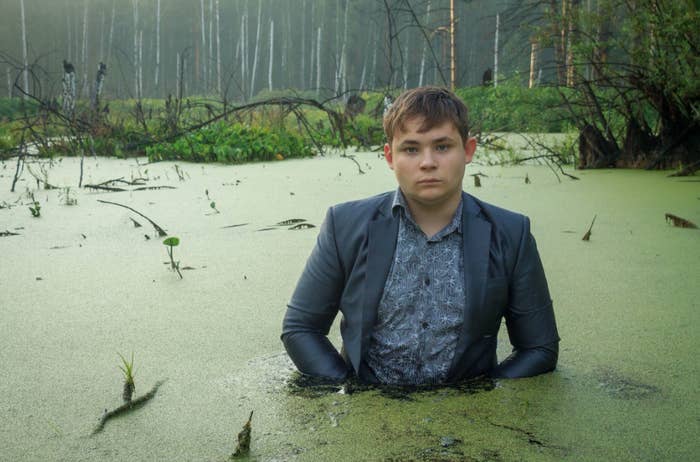 Last year, the boys had a small online hit with a picture of Igor in a suit in a lake. Recently, they thought they'd try another photoshoot.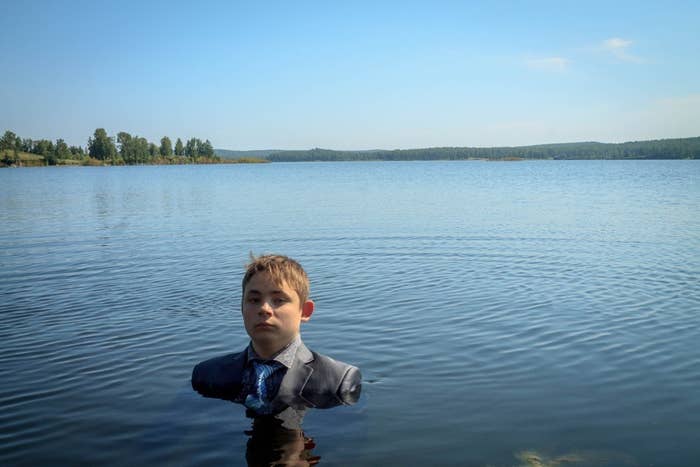 Igor told BuzzFeed News that about a month ago, the brothers drove to a local village's overgrown pond, taking with them old office equipment and a suit. The shoot took about an hour.
The photos were originally uploaded by Alex to Russian social network VK, then shared to community page "How I Met tetanus", where they went viral.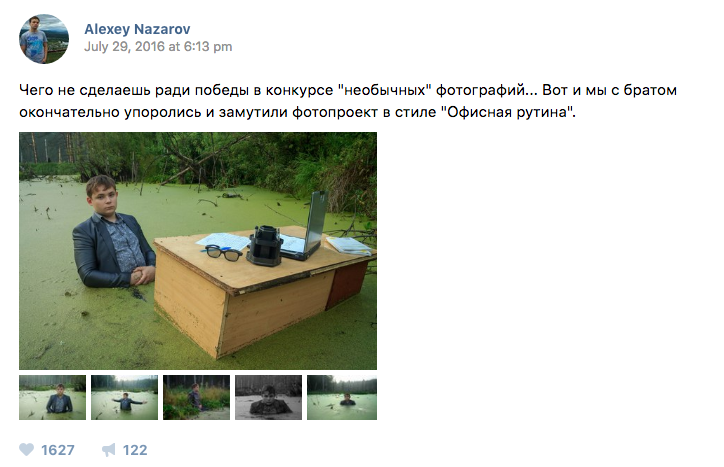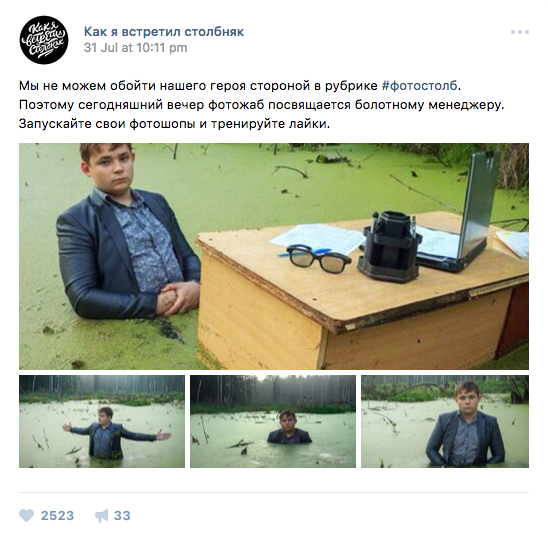 Quickly, Igor was made into a Russian meme.
The photos quickly found a global audience.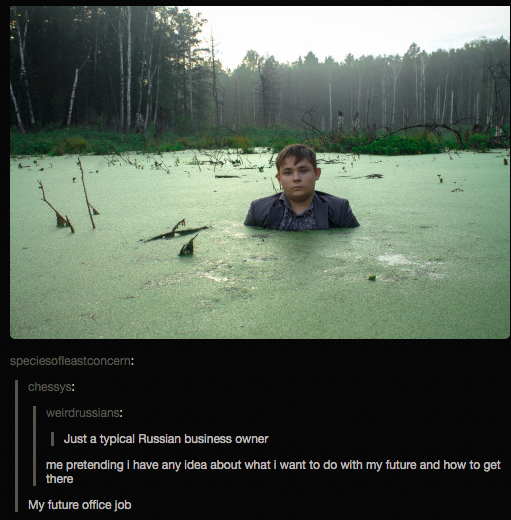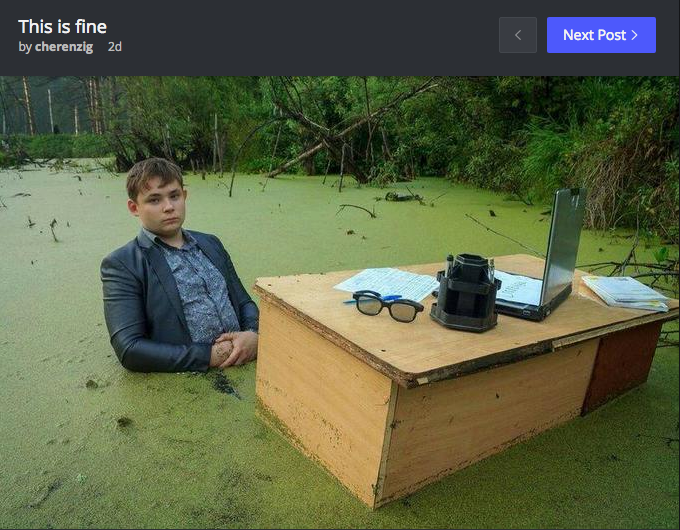 Igor said the hardest part of the shoot was getting the furniture into the water, after that it was easy. He says the brothers were looking to " highlight the office routine in all of its meanings" and didn't expect the enthusiastic reaction.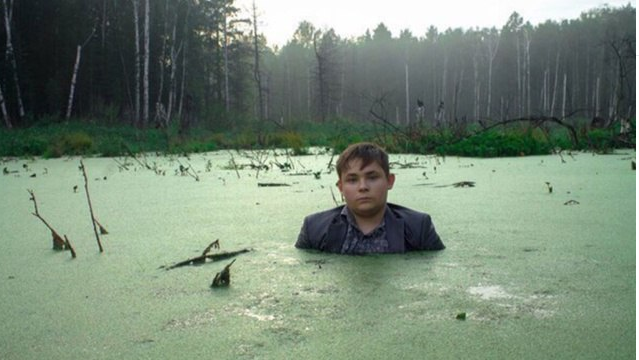 Glad it was worth it, Igor!