On 14 May, photographer Topher Quinto Burgo uploaded photos to Facebook of a young girl begging at the Pahiyas Festival in Lucban, Quezon, Philippines.
After Burgo shared the photos to the Nikon Pilipinas page, the photos were quickly picked up by numerous other photography pages.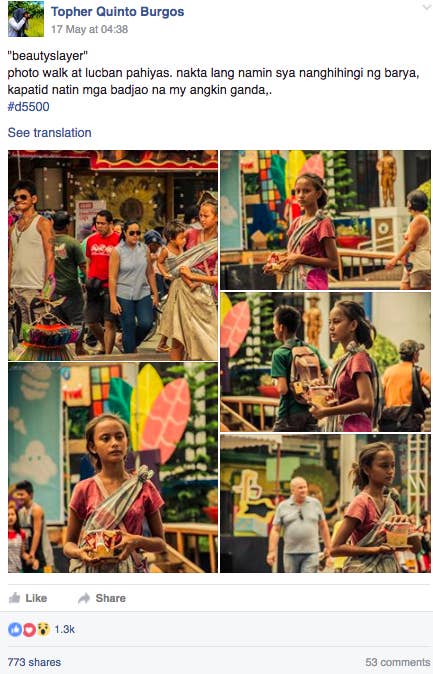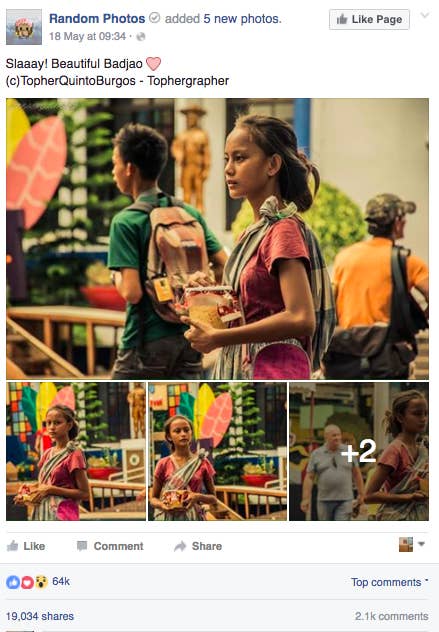 Even the son of the incoming Filipino president shared the photos.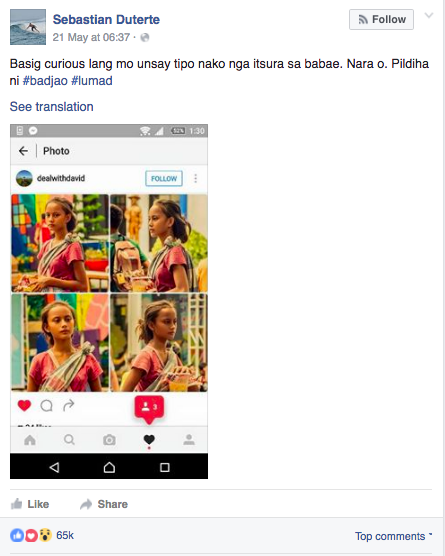 Many Facebook users noted the girl's beauty and encouraged others to share the photo in the hope of finding and helping her.



The girl quickly became known as "Badjao Girl" in reference to her ethnic group. Soon people started sharing art and tribute videos dedicated to her.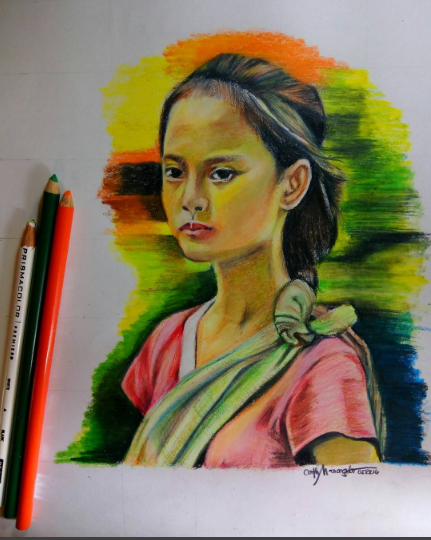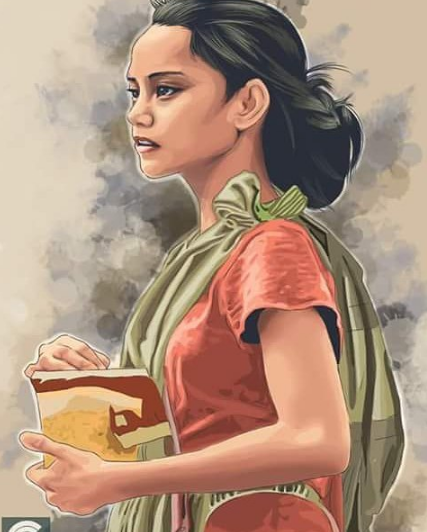 She now has a Facebook page dedicated to her as well as helping her family out of poverty. It has over 50,000 likes.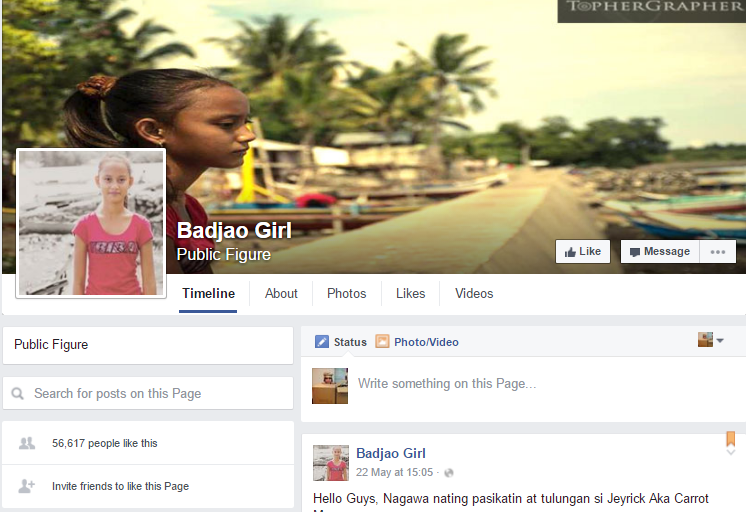 She is even being compared to "Carrot Boy", a handsome manual worker from the Philippines who went viral earlier this year. Since then he has taken part in photo shoots and has become a brand ambassador.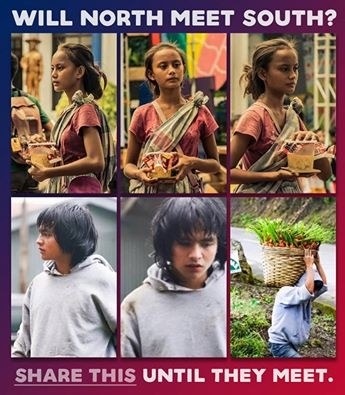 Speaking to Inquirer, Rita said she was initially hesitant of her fame in case she was arrested for begging, but now wants to use it to raise awareness of poverty and the plight of the Badjao people in the Philippines.
"I want to finish my studies and be a teacher some day," Rita said. "I want to help my siblings and the other Badjao kids to get education."
The Inquirer also suggested that her story has already had some impact.
The mayor of Lucena, Roderick Alcala, has promised to send Rita to school, while the national director of the Bureau of Fisheries and Aquatic Resources has promised to provide all Badjao people with fishing boats after hearing Rita's father ask for a new one.
BuzzFeed News has reached out to Topher Quintos Burgos for comment.