On Tuesday, YouTuber Reina Scully posted a video in reaction to Logan Paul's controversial video filmed in Japan's "suicide forest."
Scully, who was born in Japan, began her video by explaining the reaction Paul's video received in Japan, and said his behavior had not appeared to change the attitude people there have to foreign visitors.
She said that Paul's filming and reaction to the dead body – which he was shown laughing at – showed he "doesn't really respect the Japanese as people."
She went on to explain Japanese beliefs around cremation of dead bodies, the religious significance of Dec. 31 in Japan — the day Paul uploaded the video — and how Paul appeared to treat Aokigahara as a tourist spot when it is anything but.
She ended the video by calling out his apology, and said it was YouTube's responsibility to stop him posting offensive videos as his fans and others didn't seem to be stopping it.
A day later, Scully shared a series of screenshots to her Twitter showing that she received abuse after posting her video.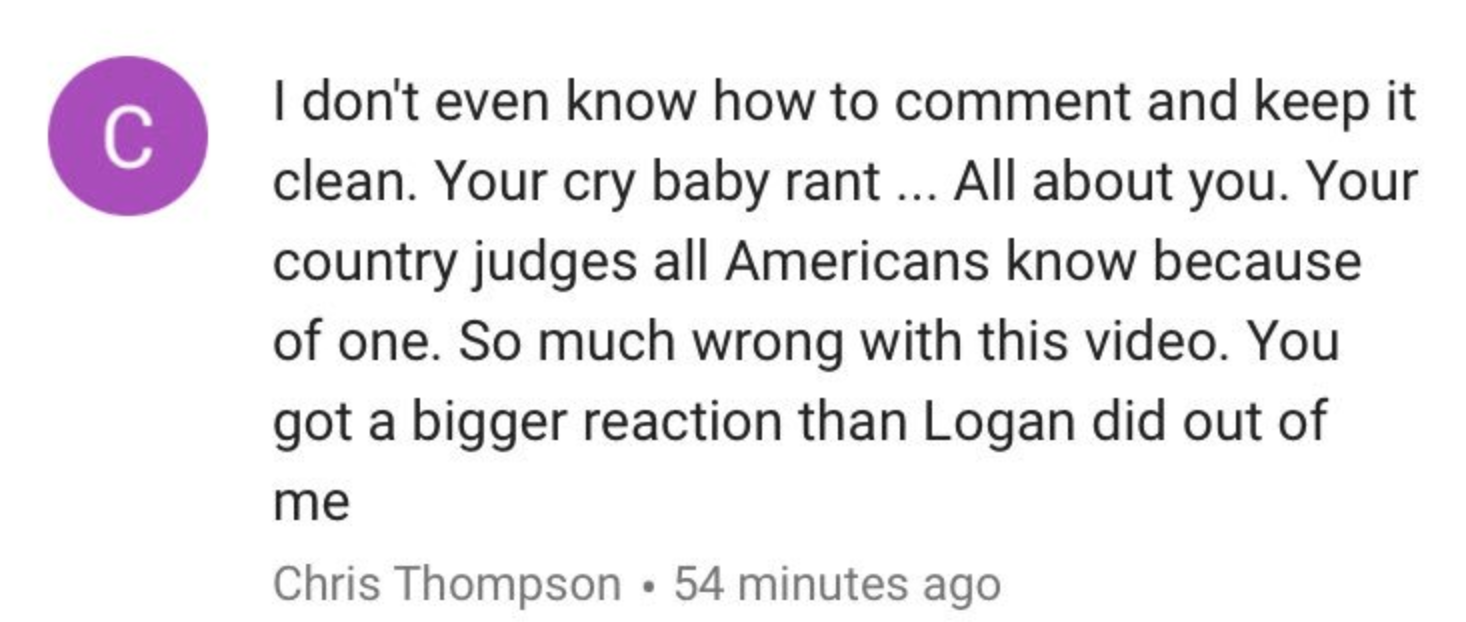 Following her tweet, people responded with huge amounts of support for Scully.
Including from other YouTubers.
Many people saw the comments as an example of toxic behavior from Paul's fanbase that they feel he needs to discourage.
In response to the support, Scully thanked people on Twitter for the "outpouring of support and sympathy" she'd had, assured people that she was okay and not "hurting," and described Paul's fanbase as "potentially dangerous."
BuzzFeed News has reached out to Scully, Paul, and YouTube for comment.