Louis is a 20-year-old student from Grenoble, France. In his spare time, he works in a pizza restaurant.
Over the past year, Louis decided to start collecting pizza boxes to build a chair.
The heroic, unexplainable move has been shared over 6,000 times.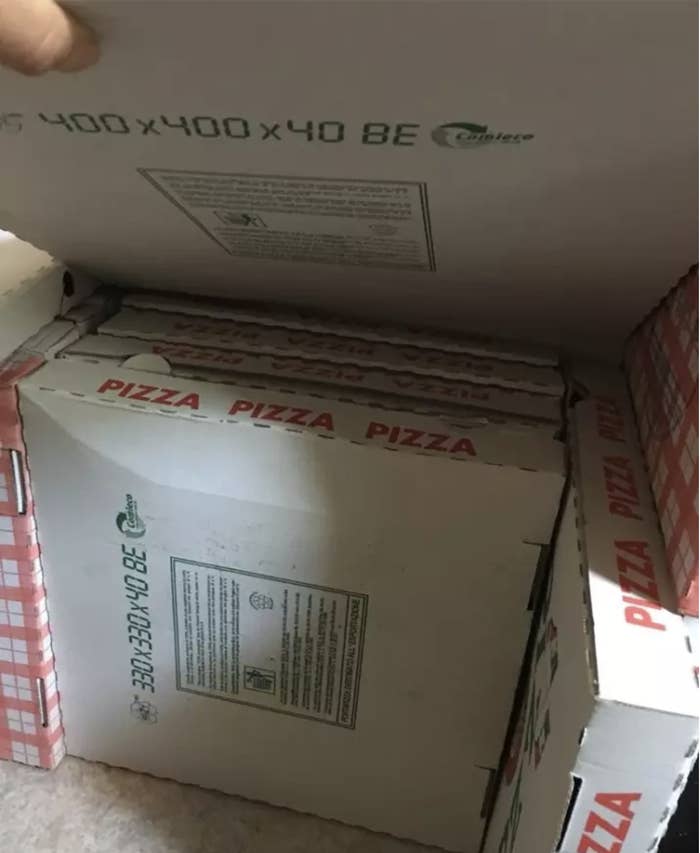 "The secret is that boxes are stacked and glued vertically so that the weight is appropriately distributed," he told BuzzFeed News.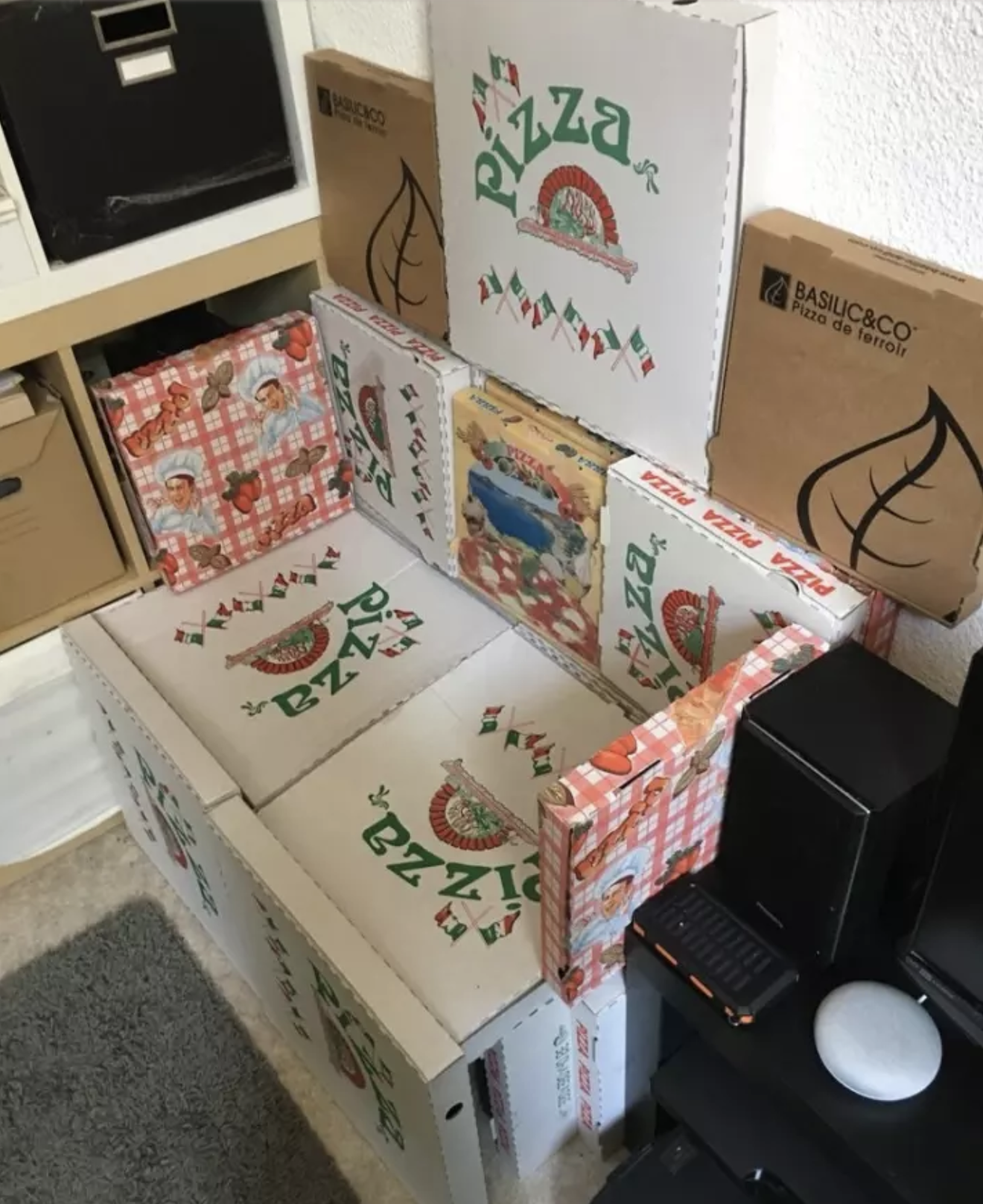 "This is a design of mine. Maybe other people had the idea before me, but I didn't use anyone else's design," he said. "I used around 30 boxes, but like 3 are useless and I need 8 more to make the chair perfectly practical."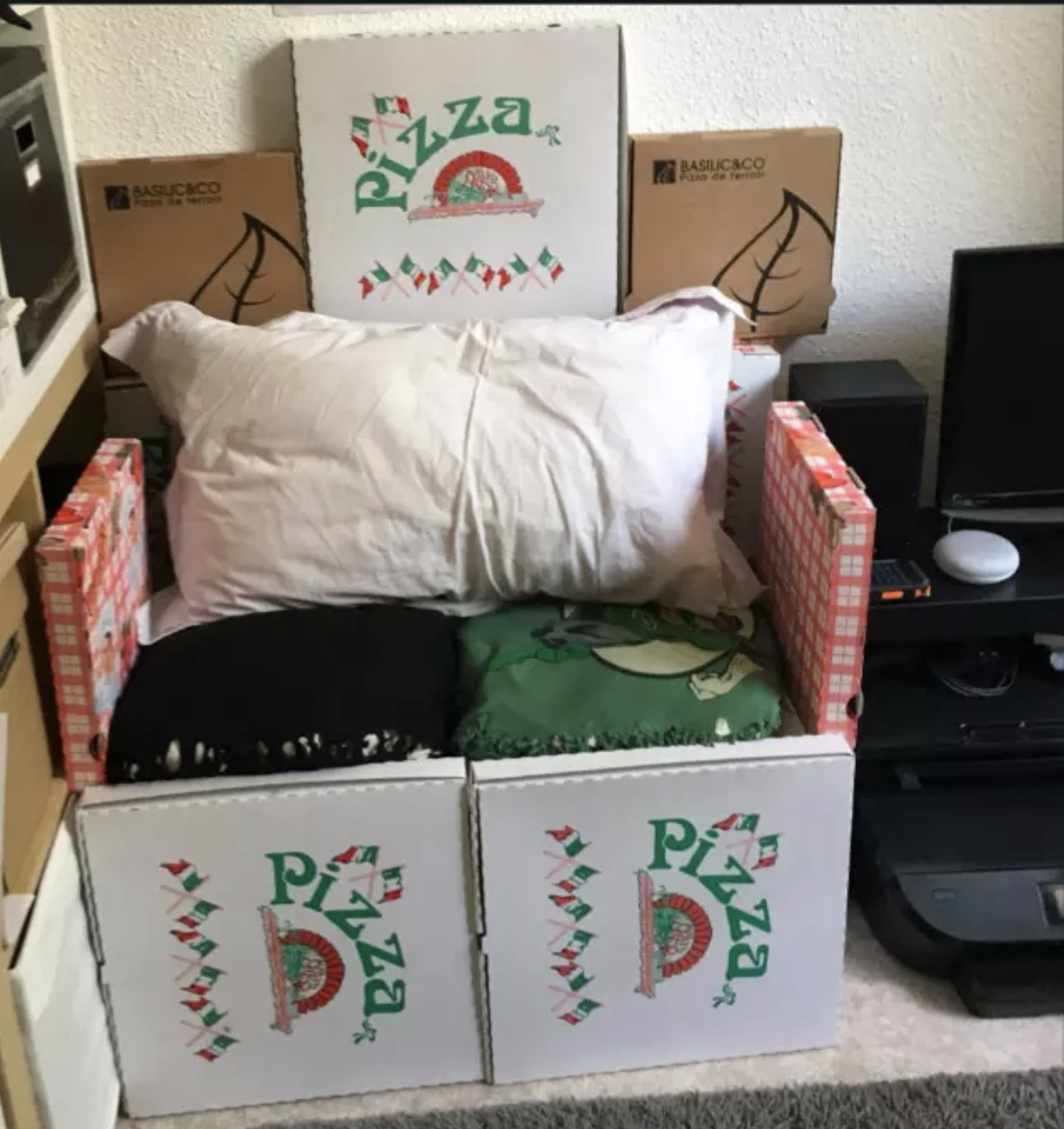 He even confirmed that the chair was "very comfortable."
People really loved it.
Some questioned why someone would even think about doing this.
But it doesn't matter because he is the pizza king now.
All hail!