On Friday, a group of women who work for Marvel got a milkshake together. A photo of the gathering was shared to Twitter by 27-year-old editor, Heather Antos.
The gathering was to commemorate Flo Steinberg, a dominating figure in Marvel's silver age of comics.
Soon after Antos shared the photo, people began responding to it, criticizing for the fact it showed women working for a comic book title.
Antos reportedly received huge amounts of abuse from various people across the internet.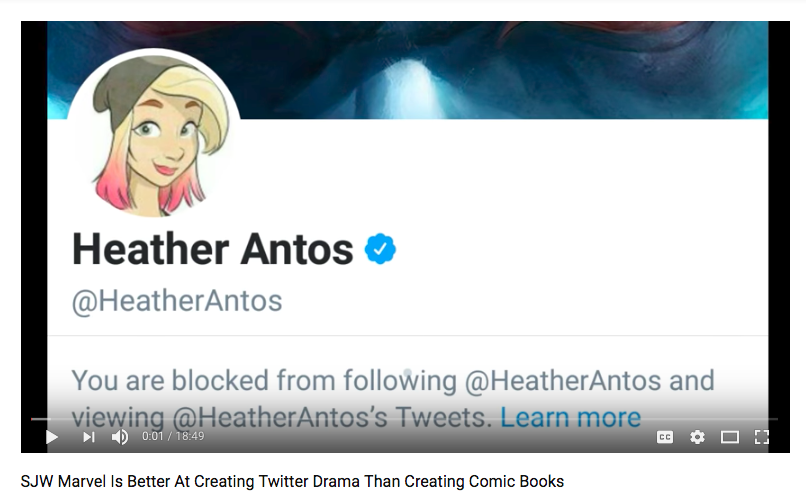 She addressed the abuse in a series of tweets, calling out those criticising her for their extreme reaction to a picture of women drinking milkshake.
Some began sending Antos messages of support, telling her to ignore the trolls.
In solidarity with Heather and the women of Marvel, a bunch of comic books fans and industry people decided that, on Sunday, they'd share a picture of themselves with a milkshake with the hashtag #MakeMineMilkshake.
The idea and hashtag caught on. Soon people around the world were sharing milkshake selfies and classic comic book milkshake moments.
The hashtag continued for days.
Marvel's milkshake crew only got stronger.
And the hashtag even reached the lofty heights of uniting Marvel and DC comics.
Some people are even trying to make milkshake selfies an annual thing.
In a statement to BuzzFeed News, a representative for Marvel said that they are "proud" of the diversity of their staff.
"We at Marvel would like reiterate that in no way do we tolerate the harassment of any of our employees and show our full support to Heather and the rest of the staff," they said. "We are treating this as an internal matter for the time being while we investigate this matter further. From the beginning, Marvel has celebrated inclusivity of its writers, editors, creators and stories and we will continue to do so proudly."
And amongst the chaos, Antos did finally find time to finally enjoy a milkshake herself.