Shahak Shapira is an Israeli comedian and artist based in Berlin. He gained international attention last year with his project The Yolocaust.
Earlier this month, Shapira announced that he had collaborated on a project with Germany's satirical political party Die Partei, or The Party, for which he is now the "minister of propaganda."
In the video, Shapira announces that he and Die Partei had discovered a number of secret Facebook groups affiliated with the far-right Alternative For Germany (AfD) party.
According to the video, Die Partei and Shapira began infiltrating around 30 of these groups about 11 months ago.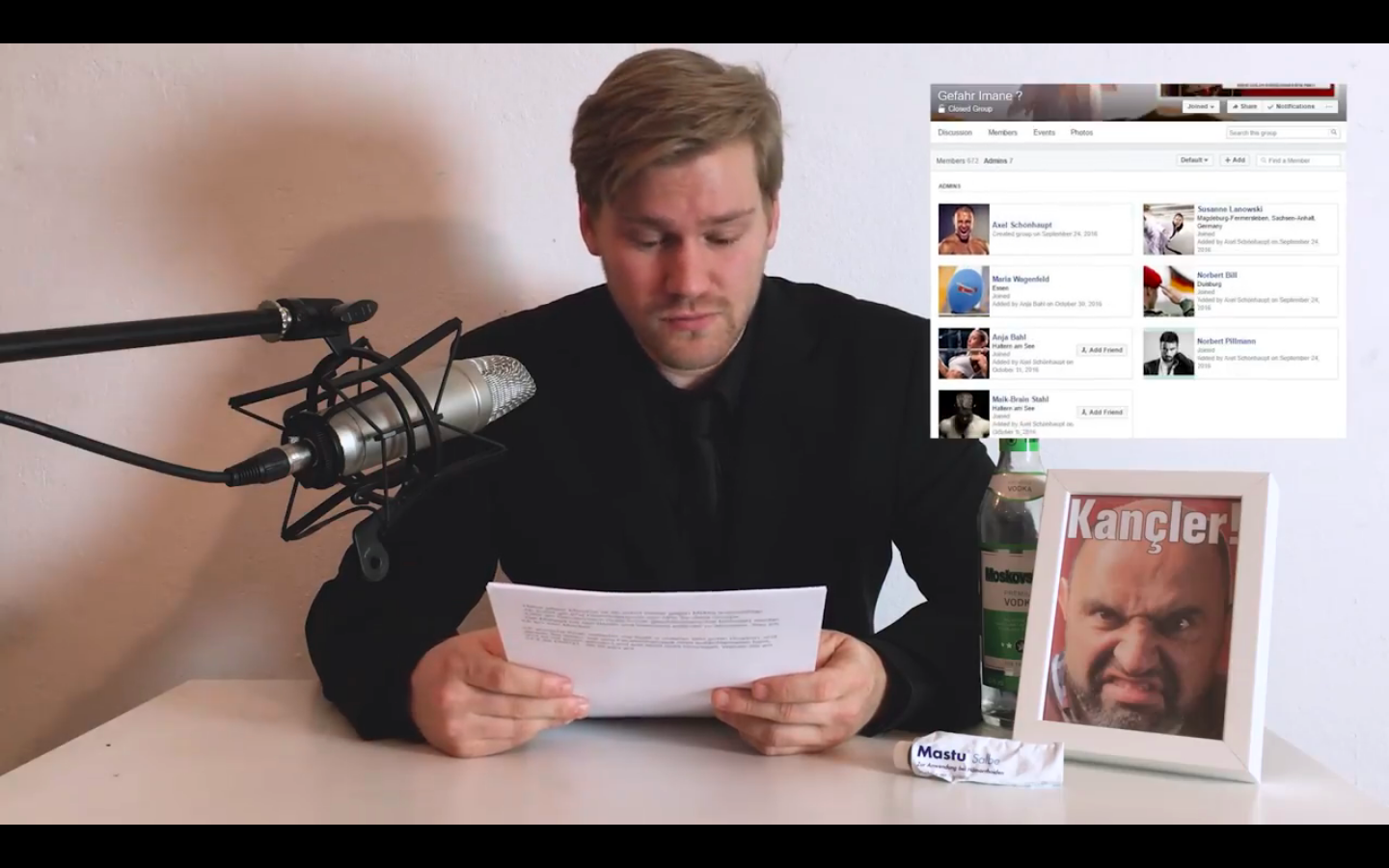 Shapira says in his video that Anne Teska and Benjamin Haupt, both AfD members, were found to be moderating and administrating most of these groups.
According to Shapira, the groups were mostly populated by Facebook bots that would friend real people to pull them into the group. Once the bot friended someone, the real account would be invited into one of these secret groups, which caused Facebook's algorithm to spam them with right-wing content.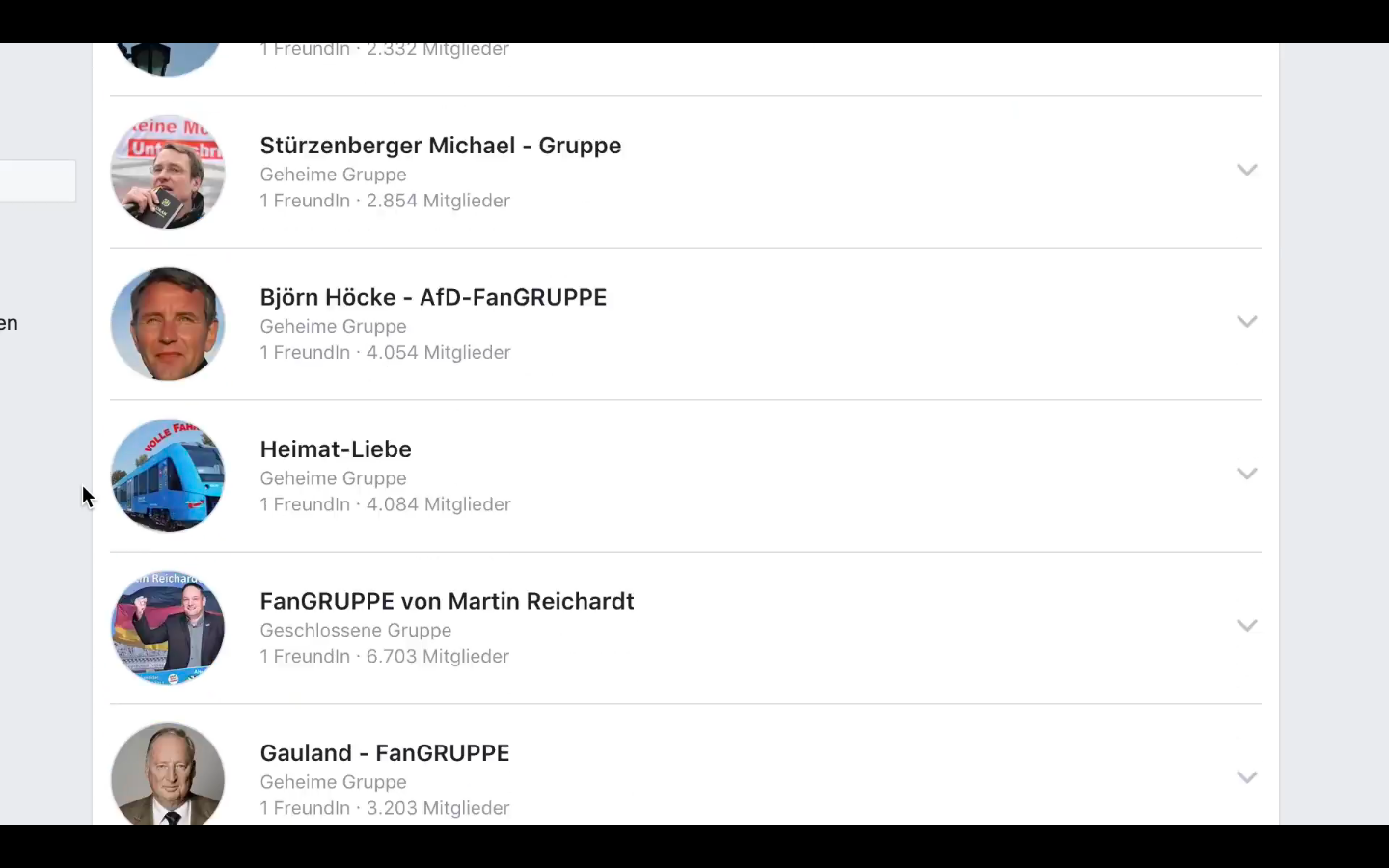 After becoming admins, they made the pages public, changed their names, and changed the kind of content being posted there — essentially, changing these groups to pro-Die Partei groups. One page named "Homeland love" became "Hummus love."

Another was changed from "Antifa – the truth" to "I ♥︎ Antifa."

The group "Sharia – more and more in Germany" was changed to "Shakira – when are you returning to Germany?"

The discourse in these groups is now pretty chill too. "Hummus love" is just a bunch of people who love chickpeas.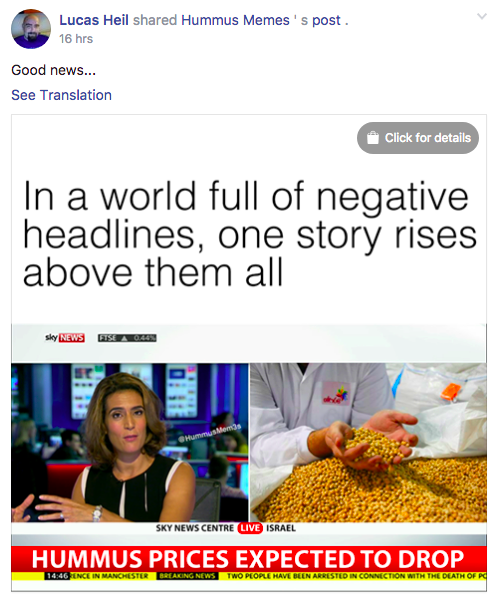 Shapira explains his actions at the end of the video, saying, "Those who can't maintain a Facebook group won't be able to maintain an entire country."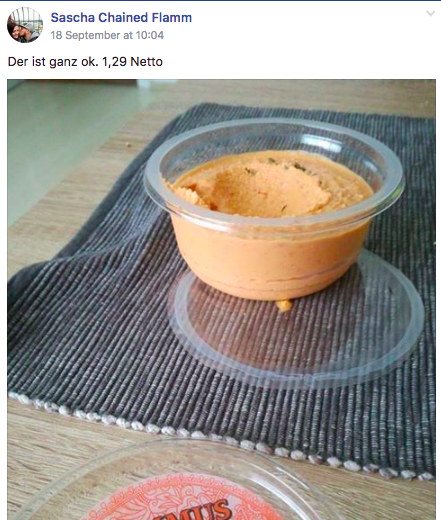 Shapira told BuzzFeed News that the stunt got him doxed by far-right supporters, but he believes he did the right thing.
"We informed the people in the groups about what was going on," he said. "Most of them probably didn't want to believe it or listen to us liberals, but maybe a few of them did without admitting it. And last but not least, we stopped a 180,000 members–large network of hatred and propaganda."
Despite months of work to infiltrate the pages, Shapira said his attempts to bring down the AfD stopped here.
"I think at this point, you can't talk your way out of supporting the AfD by claiming you didn't know what they're really about," he said. "The politicians of the AfD are either neo-Nazis or people who tolerate neo-Nazis in their own party, and if you vote for them, you're probably also one of the above."
BuzzFeed News has reached out to the AfD and Facebook for comment.