On Monday, Tumblr user impossiblerebelblaze shared a poster for Deadpool 2 that was displayed at their local cinema.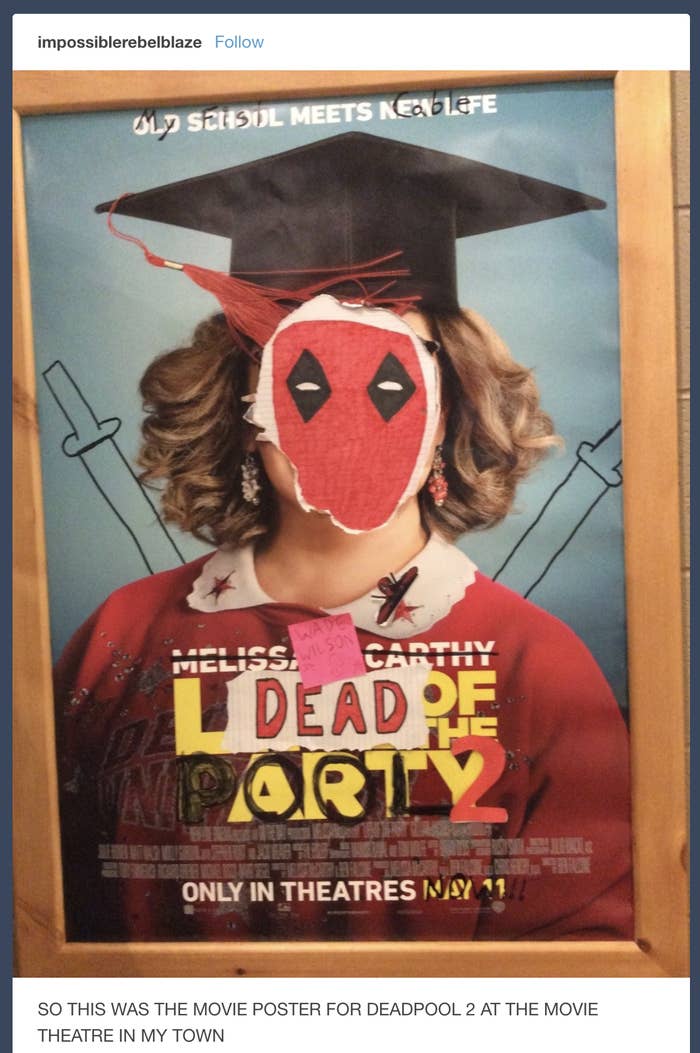 Rowan, a 19-year-old from Houston, Canada, posted the photo and said that his local theater had to make its own poster for Deadpool 2 because the actual advert for the film didn't arrive on time.
"THEY MADE IT THEMSELVES BECAUSE THE ACTUAL POSTER NEVER GOT HERE," said the post.
Rowan told BuzzFeed News that the poster was apparently made by an employee named Ben.
If you can't tell, Ben used a poster for Life of the Party to make the work of art.
Rowan said that everyone loved it.
So many people thought it was a real promotional poster.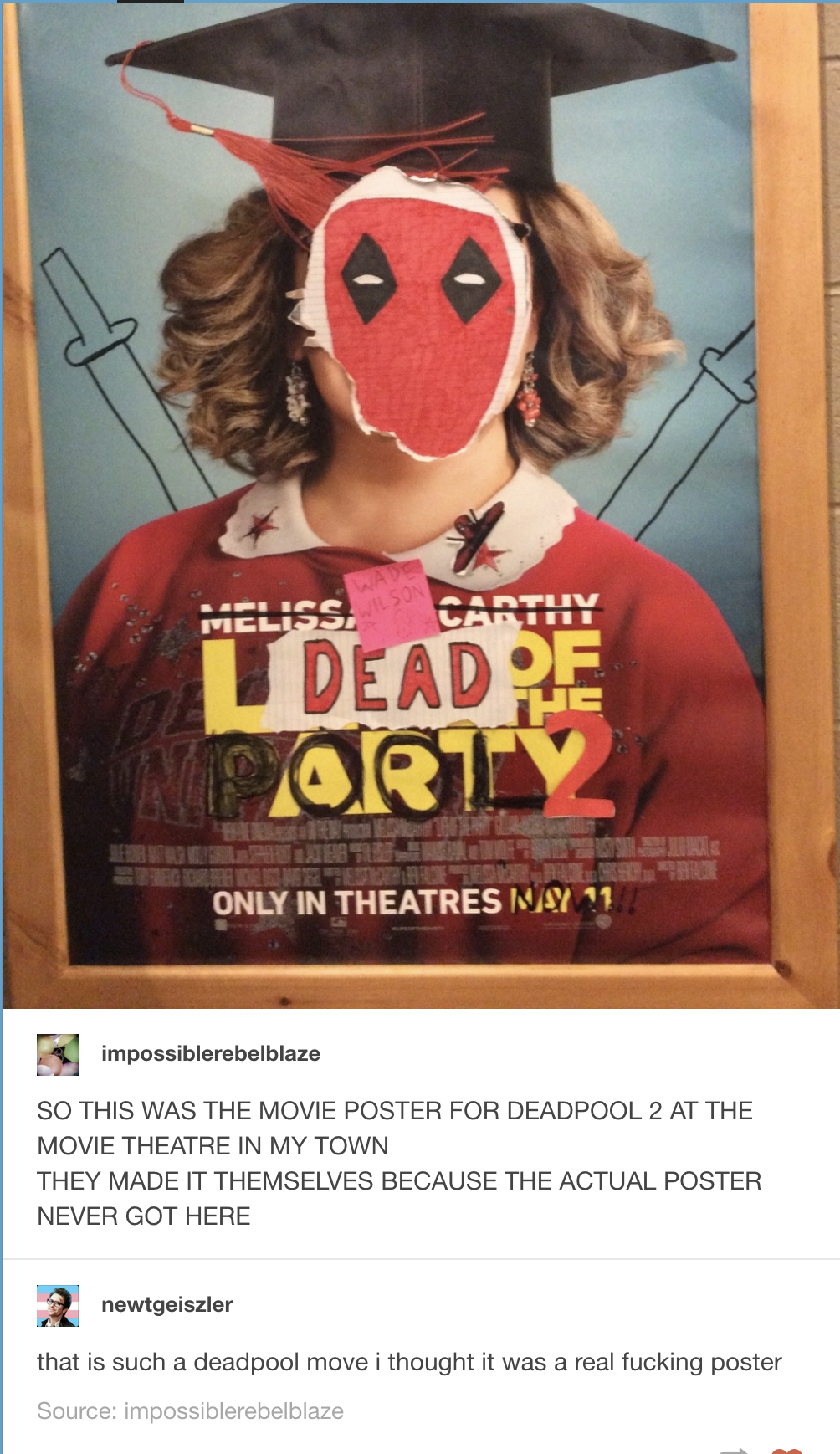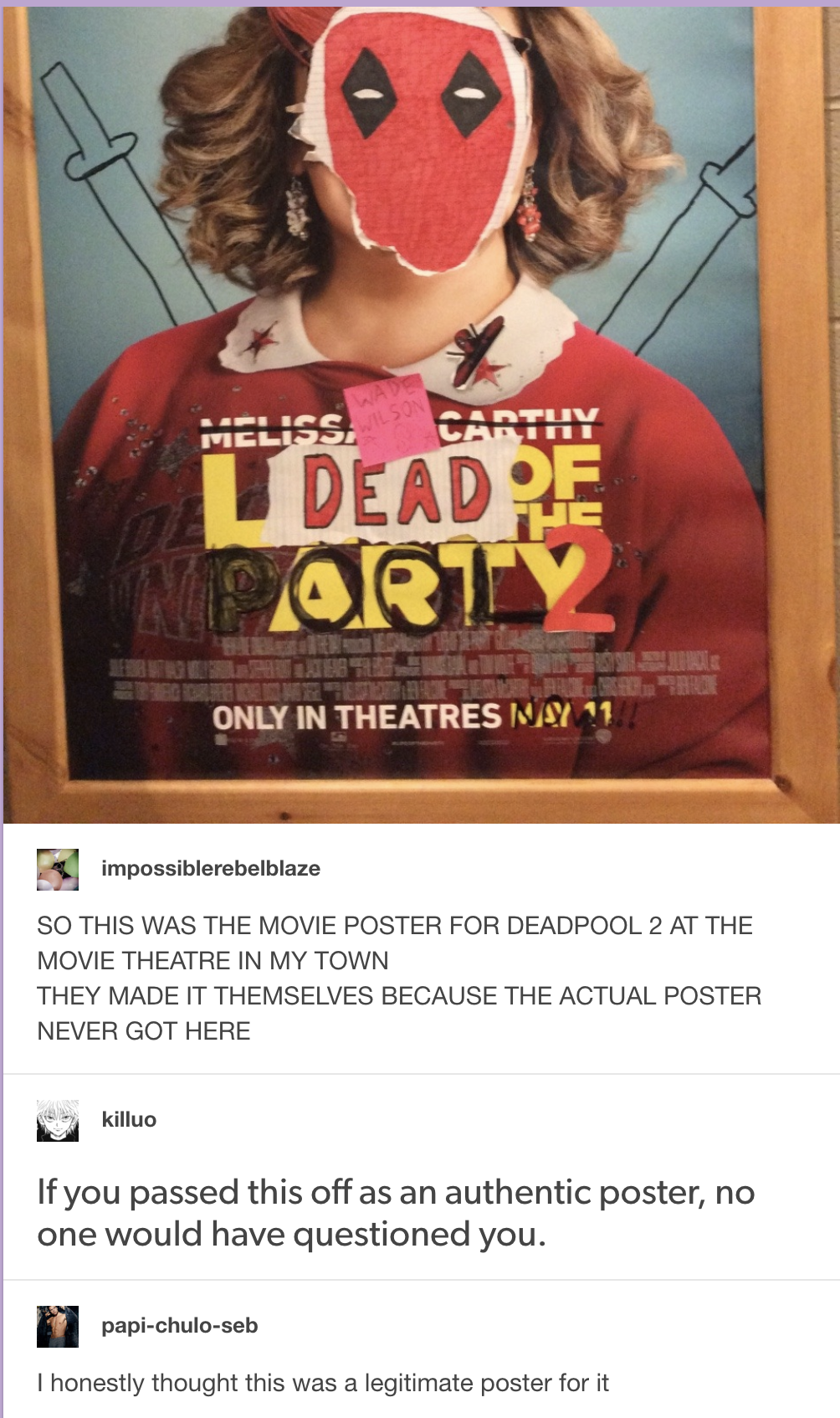 Pleasant Valley Plaza Cinema confirmed to BuzzFeed News that an employee named Ben made the poster.
"We are a small theater and we are shipped posters but often they don't ship us the posters we need," said a representative for the cinema. "We were able to get Deadpool 2 earlier than anticipated and Fox requires that you directly request posters from them, so by the time we were playing Deadpool 2 I knew we wouldn't get the poster in time. ... Ben, our very creative employee who loves Deadpool decided to help out."
They also said that most people think it's an official poster for the film, so they just walk past it.
So... how do we get Ben on the advertising team for Deadpool 3?