A video has emerged on Chinese social network Weibo of a group of employees from Changzhi Rural Commercial Bank being publicly spanked for poor work performance.
According to the People's Daily, a group of workers were picked out by company-hired trainers for their apparently low-performance record.
They were then brought up on stage, where they were asked "why you ranked the lowest today," and responded in turn, "because I have not exceeded myself." The trainer then moved up and down the line, hitting the employees. Some reports also suggest their hair was cut too.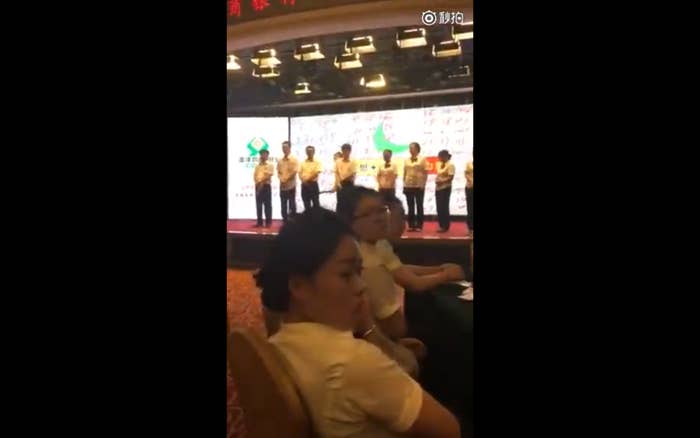 Throughout the video, audience members are shown flinching and turning away from the spectacle. At the end, one of the women in the line steps out of place and appears to muffle a cry.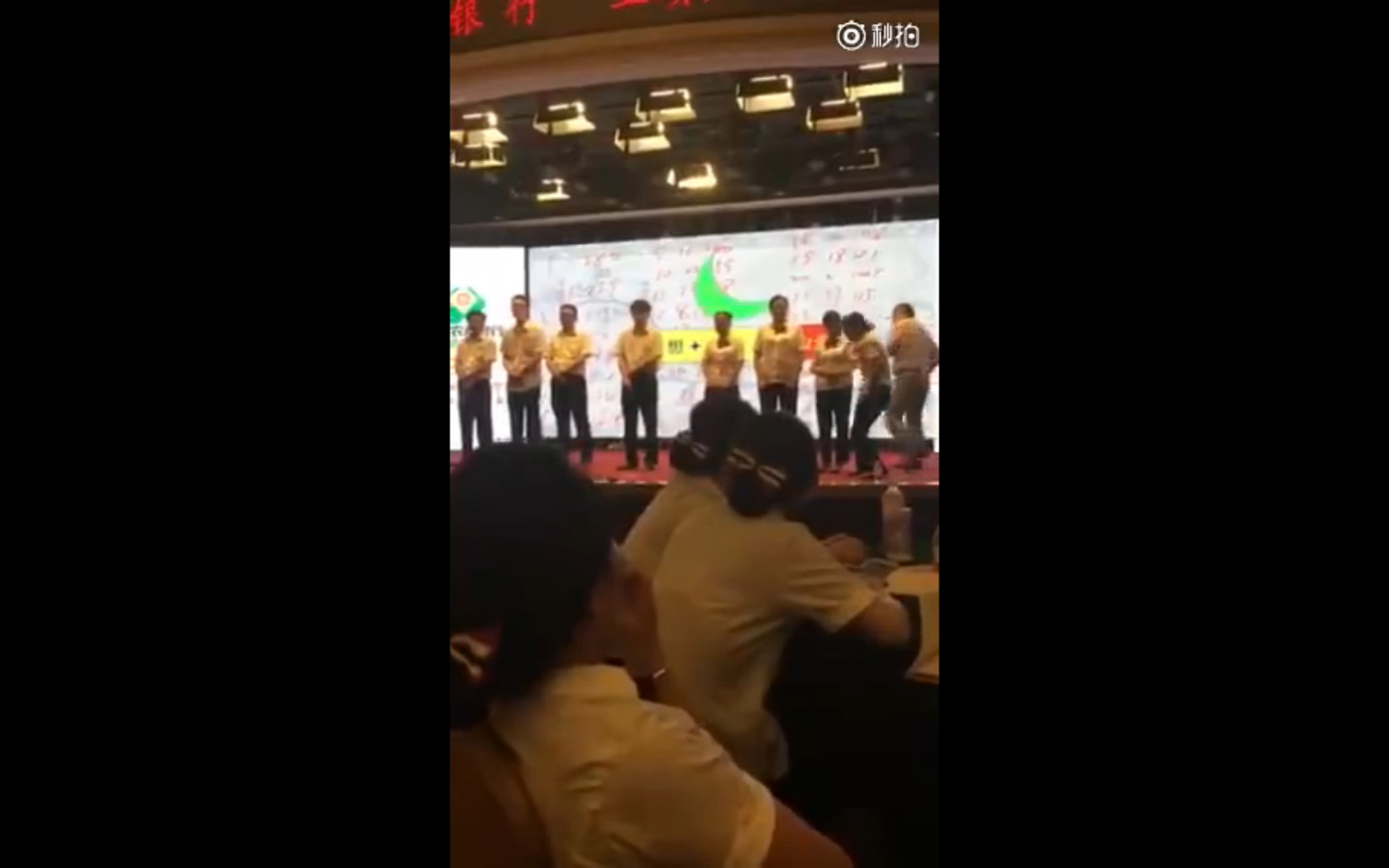 The trainer in the video, Jiang Yang, has apologized via Weibo, saying beating is "a training model I have tried for years."
However, Weibo users have reacted angrily to the video, and have commented on Yang's apology post, expressing their distaste with his actions.