On Wednesday, in a now-deleted post, food magazine Bon Appétit shared a video on its Facebook page titled "This Is How You Should Be Eating Pho."
In the video, Tyler Akin, owner of Philadelphia pho restaurant Stock, talks through his tips for the best pho, including using jalapeños and lime and omitting hot sauce and hoisin. You can watch the full video here.
Soon after it was shared to the publication's Facebook page, people began angrily commenting on the video, saying Akin's tips were misguided or just plain wrong.

Many people were angry at what they felt was a whitewashing of an important dish for many Vietnamese people.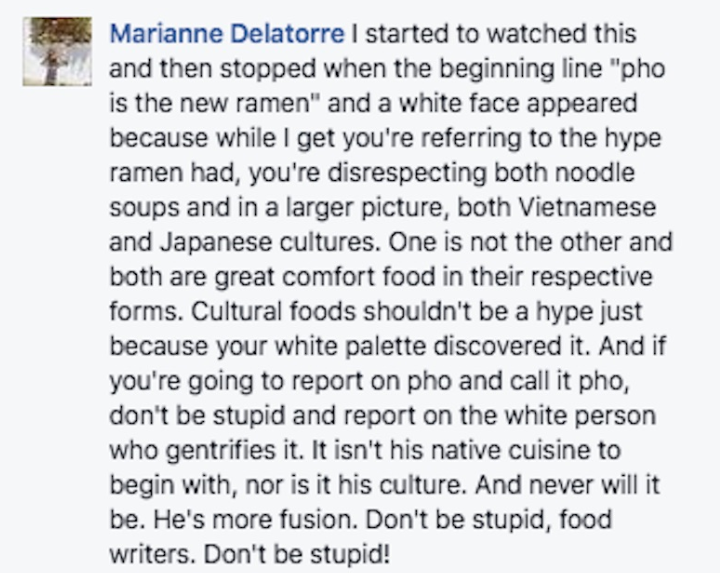 The anger quickly spread to Twitter.
The magazine initially edited the piece to reflect that the chef's pho recipe may not be for everyone.


People moved to Yelp to leave one-star reviews of the restaurant.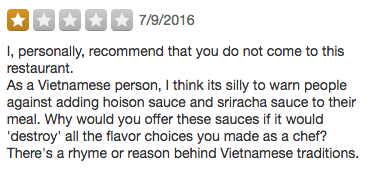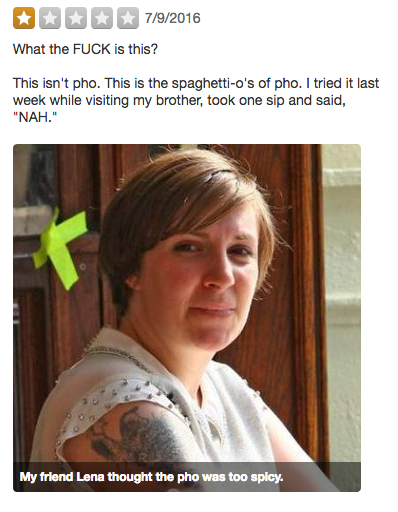 And continued to post on Bon Appétit's Facebook page, despite the publication removing the initial post.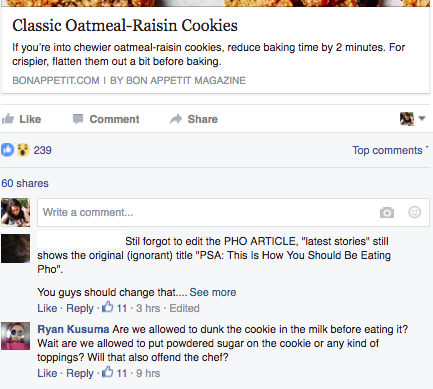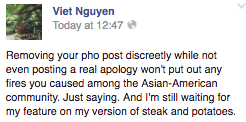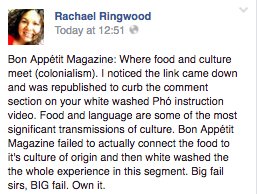 BuzzFeed News has reached out to Stock for comment.
UPDATE
The magazine has issued an apology via its website, thanking people for "calling us out."
CORRECTION
Tyler Akin's name was misspelled in an earlier version of this post.