A "Brooklyn Nine-Nine" Character Just Came Out As Bi And People Are Celebrating The Representation
WARNING: Spoilers ahead if you haven't caught up with the show!
So on last night's Brooklyn Nine-Nine, the character of Rosa Diaz got a new *love interest* (poor Pimento).
Later in the episode, we were briefly introduced to her new partner after she got a phone call from her.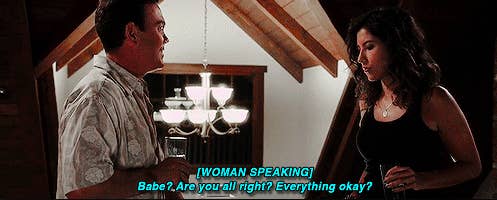 Yep, her. Rosa was initially reluctant to talk to her colleague Boyle about it.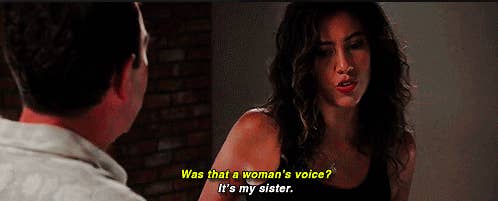 The plotline has been a long time coming. Stephanie Beatriz, the actor who plays Rosa Diaz, came out as bisexual last year and has said in interviews that she saw her character as bi too.
It was seen as a great step in bi representation on TV.
Some have even suggested actors to play her new girlfriend.
Basically, hell yes, Rosa Diaz.
BuzzFeed News has reached out to Beatriz's representatives for comment.