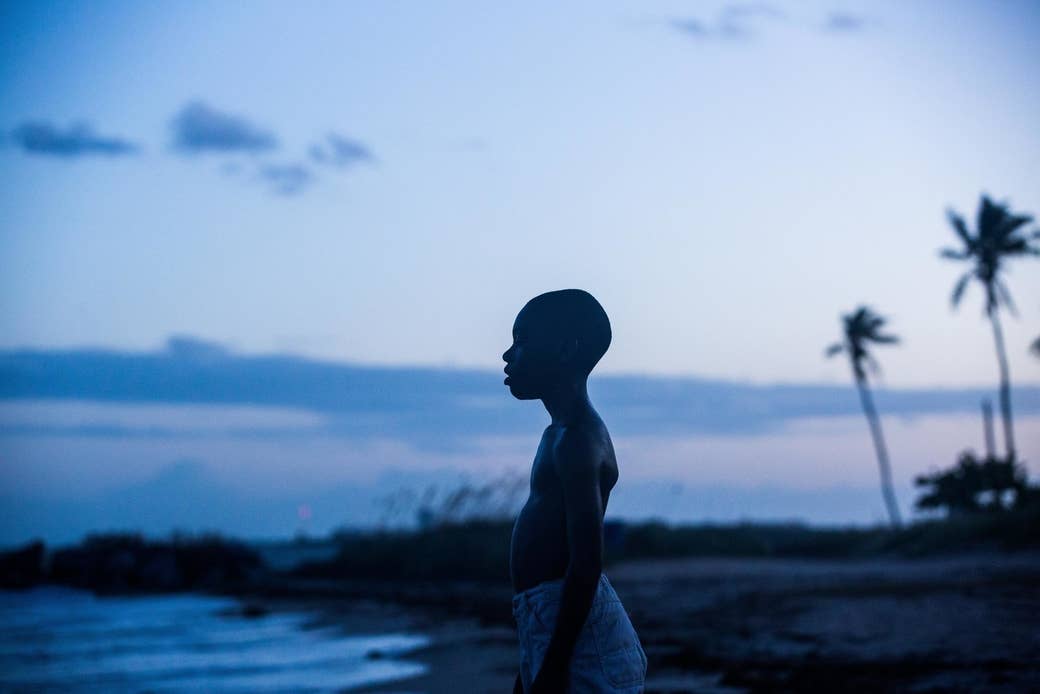 It's difficult to say what exactly makes a movie a Best Picture winner at the Academy Awards. There's the artistic production and experience, commercialization and accessibility of the story, and, of course, its so-called "universal appeal." But there's also revolutionary storytelling, groundbreaking cinematography, and a film's (potential) cultural impact and longevity, which cement its place in history, if not Oscars history.
Citizen Kane and Do the Right Thing, for example, did not win Best Picture (the latter wasn't even nominated), but they've certainly had more impact in the decades that followed than How Green Was My Valley and arguably, even Driving Miss Daisy, the films that won in the years in which they were eligible. On Sunday, there are nine movies vying for the biggest prize in Hollywood: Arrival, Fences, Hacksaw Ridge, Hell or High Water, Hidden Figures, La La Land, Lion, Manchester by the Sea, and Moonlight.
Barry Jenkins' Moonlight tells the captivating story of Chiron, a young, poor, gay black man, from childhood to adulthood. It manages to be both heartbreaking and heartwarming as it navigates Chiron's difficult narrative while exploring and building on discussions about blackness, masculinity, sexuality, poverty, and the often painful experiences that accompany self-acceptance.

But the favorite for Best Picture is La La Land, although one would be forgiven for thinking otherwise, given the swaths of criticism that have recently been launched at Damien Chazelle's musical. David Cox at The Guardian called La La Land's inevitable win "a disaster for Hollywood and for us"; April Wolfe at LA Weekly referred to it as a propaganda film; but perhaps the most scathing review came from two-time Grammy nominee Elon Rutberg, who famously collaborated with Kanye West, who referred to the film as "fascist" in a series of since-deleted tweets.
The conversation around this year's Oscars has largely centered on comparing Moonlight to La La Land. The former introduces three unknown black actors sharing the lead role, while the latter stars two of the most famous white actors in Hollywood, Emma Stone and Ryan Gosling, engaging in a romance. The former is an independent film with a reported $5 million budget that pales in comparison to the reported $30 million budget of La La Land, released by Lionsgate. The latter was a box office hit pulling in almost $340 million, while the former only made $22.4 million.
There's also a temptation to compare La La Land's likely victory and Moonlight's likely loss to Grammys night just two weeks ago when Adele won Album of the Year for 25 over Beyoncé's Lemonade. But that oversimplifies both situations. The success of an album versus a film is an inherently flawed comparison that discounts the different art forms. Moreover, there are different institutions that govern the reward systems for these different art forms. Still, there is something to be said about whether a project that is black and centers blackness can ultimately win against what New York Times contributor Myles E. Johnson calls "safer, whiter, more apolitical choices."
There will be, as there ought to be, conversations about the multilayered role race plays in choosing the Best Picture winner. But Moonlight's probable loss is a result of a larger system that always made the film an underdog, and not just because of its social location as a "black film." We can't talk about Moonlight's successes and shortcomings without talking about the larger conversation of the Academy, the arts, and the culture in which it lives.
Here's why Moonlight's chances for Best Picture were never high. —Kovie Biakolo
Moonlight is not a traditional "Oscars movie."
In January 2016, a week and a half into intense criticism of a slate of all-white Oscar acting nominees, Nate Parker's The Birth of a Nation premiered at the Sundance Film Festival. It was received like a feature-length answer to #OscarsSoWhite. After a first screening famously bookended by standing ovations, the film was quickly snapped up for $17.5 million, the biggest deal in the festival's history. Parker, who starred in, wrote, and directed the film, was being positioned as king of awards season until details about a rape accusation from his past resurfaced. He presented himself in interviews as an aggrieved, unrepentant party annoyed at having to address the incident, and then, news emerged that the alleged victim had killed herself in 2012, and the Oscars talk ended.

The Birth of a Nation scored such a huge deal out of Sundance because studios saw it as a way to coast into a collection of categories at the Academy Awards. While it was expected to get a boost from the urgent conversation over nominee diversity, it was also Oscar-y in some very traditional ways: Not only was it a sweeping historical drama based on a true story, but also Parker's tale of fighting to get the project made for a decade was such a press-ready one, the actor turned director chasing a passion project Hollywood didn't want to make but sure was eager to buy. The Birth of a Nation was the kind of movie that's calculated to win Academy Awards — Parker described it himself in terms of a past Best Picture winner: "black Braveheart."
In contrast, there's not a whiff of Oscar bait to Moonlight. It's an art film, an exquisitely tender, anguished coming-of-age story told through lyrical sequences from three stages in Chiron's life. Its structure isn't standard, and neither is its sense of rise and fall, as it goes from the vivid bursts of experience in Chiron's childhood and teenage years to a measured look at his life as a man who's shielded himself against vulnerability, but is trying to find it in himself to open up. There's no lead performance — Chiron is played instead by a trio of relative unknowns (Alex Hibbert, Ashton Sanders, and Trevante Rhodes) who were able to achieve a near-miraculous continuity in their shared depiction of a single person. Moonlight isn't the kind of movie that the Academy Awards have tended to go for at all — it's so much better than that.
It's ridiculous to compare Jenkins' film with Parker's just because the directors are both black, which is why it seems like plausible Academy thinking. It's not that Moonlight was simply swapped in like some kind of substitute, but without a title as blatantly Oscar-courting as The Birth of a Nation, Academy voters had to be more open to work from a black filmmaker they might have, in another year, shrugged off as too challenging. —Alison Willmore
And La La Land is the quintessential "Oscars movie."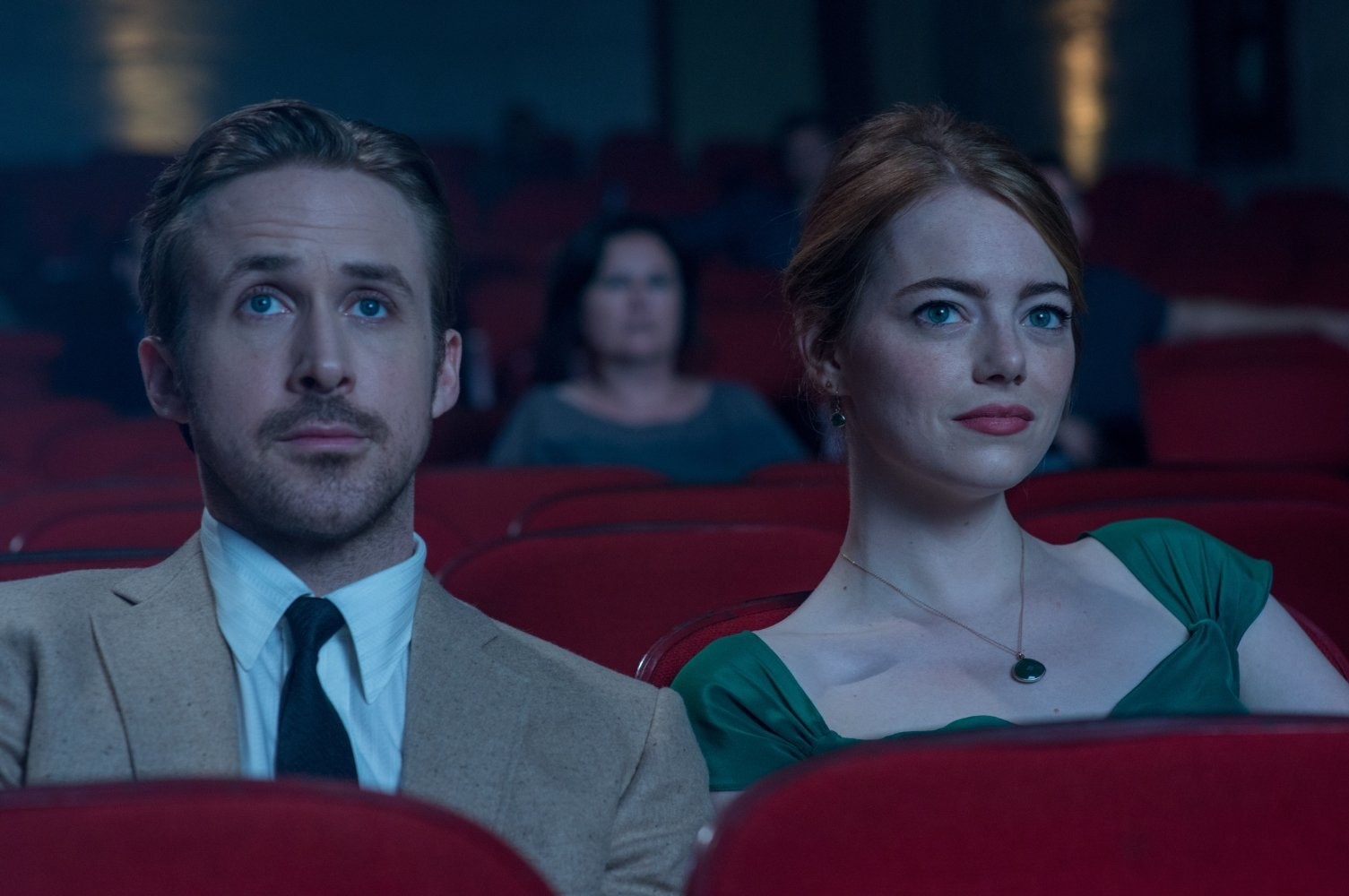 La La Land is, at the very least, a good film. It is also desperately ordinary in its storytelling, but that's not a count against it. The film is the kind of project whose parts are set up to be recognized by the Academy: It fosters nostalgia (for Hollywood in particular), attempts to combine beauty and sadness, demonstrates struggle, the ending isn't terribly predictable, and it has two safe, likeable, and extremely popular actors as its stars (actors who've romanced each other onscreen before no less).

It also features a problematic depiction of American jazz that erases black experiences — a throwback to an era many people of color have no desire to return to — and Ryan Gosling's character, Sebastian, is presented as white savior of "real" black American jazz.
But that's not surprising. The arts are rewarded within problematic institutions in (sometimes openly, and sometimes insidiously) a deeply imperfect culture. What makes a movie Oscarworthy cannot be separated from those imperfections and problems. —K.B.
Most of the country hasn't even seen Moonlight.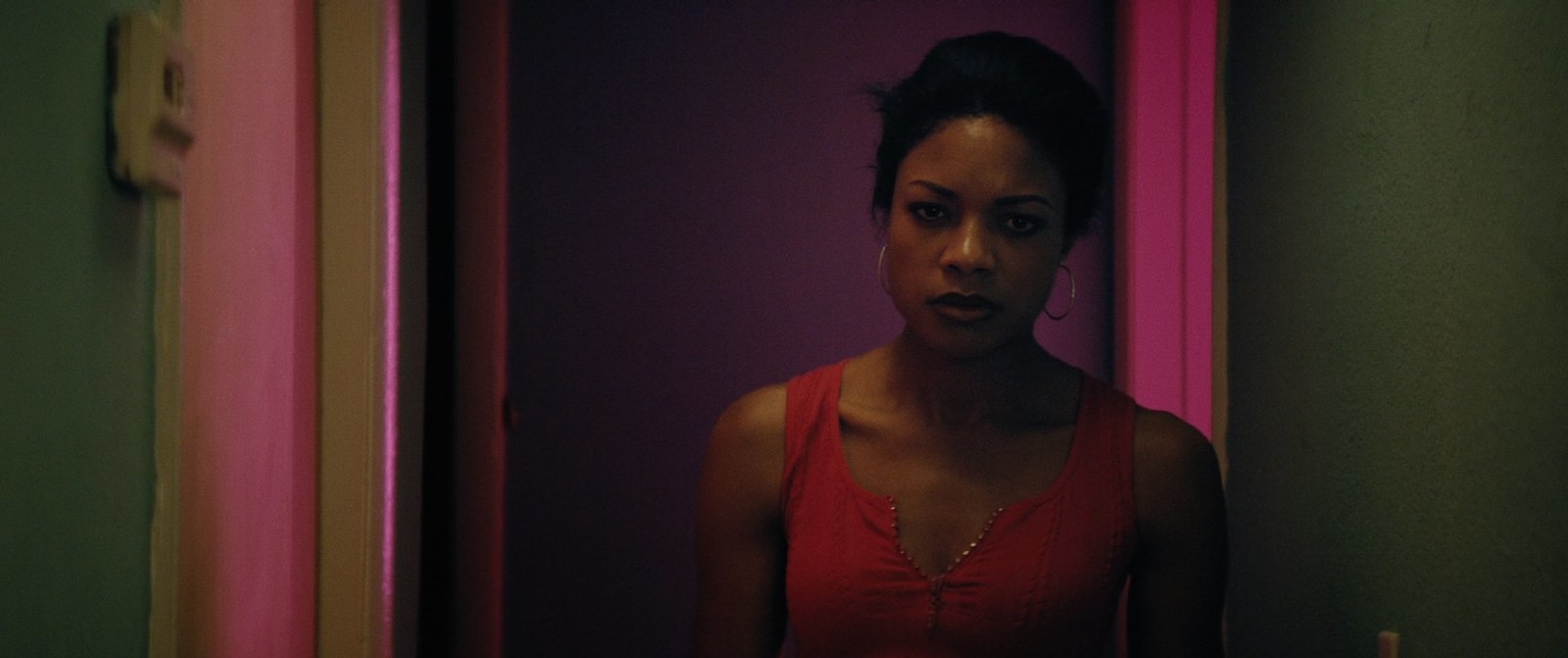 Of the nine Best Picture nominees, Moonlight has pulled in the smallest haul at the box office. In its entire four-month platform run, it's made just shy of $21.5 million, as of Feb. 22, which, for context, is less than what the widely unenjoyed Matt Damon movie The Great Wall made in the US in its first weekend. At its widest release across the country, Moonlight played in just over 1,100 theaters, whereas a typical blockbuster would open in 3,000 to 4,000 of them. Hell or High Water, Lion, and Manchester by the Sea have all made under $50 million, while Fences and Hacksaw Ridge made a bit more. Arrival, La La Land, and Hidden Figures have all broken $100 million, with Hidden Figures at the top with $146 million.

A low gross doesn't mean a film won't be bestowed with the big prize — The Hurt Locker made even less than Moonlight (around $17 million), and still snagged Best Picture in 2010. The Academy Awards aren't supposed to be measured by way of financial success — if that were the case, Rogue One would be sweeping all categories, and math would decide all winners. Also, art, etc.
That said, as movies become increasingly divided between low budget indies and $150-plus million franchise features, there's been a sense of anxiety surrounding the Oscars ceremony about what it means for the future of the industry when the most coveted prize of the year goes to a movie only a tiny fraction of the country has actually seen. —A.W.
And the Academy needs to draw an audience.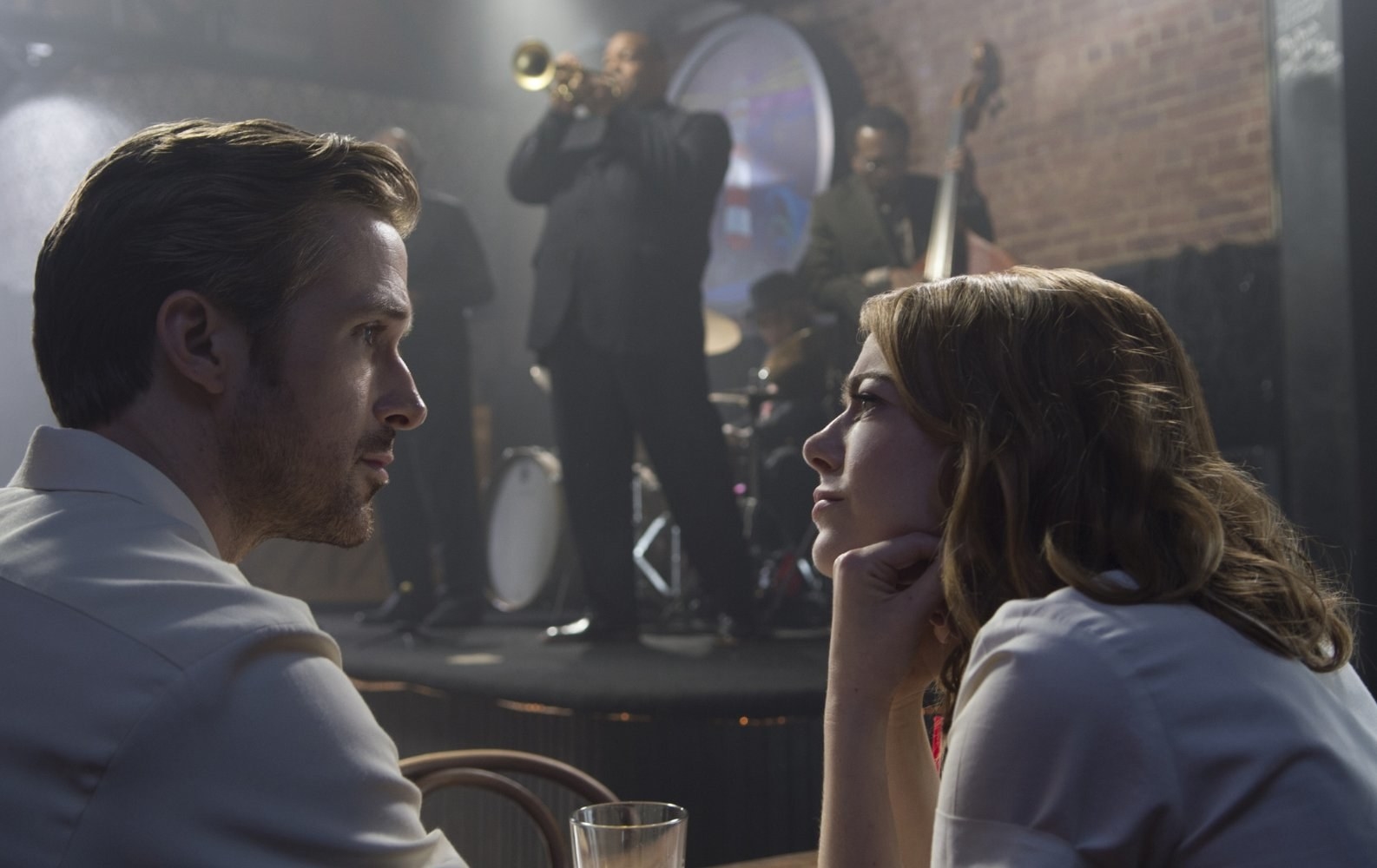 Forget the industry — what does giving the biggest cinematic honor to a film hardly any of America saw mean to the Oscars broadcast, which (at least in theory) relies on giant audiences tuning in because they care about who wins what?

For decades, the Academy Awards have been preceded by the Independent Spirit Awards the Saturday afternoon before. They were founded in 1984 as a more casual, smaller film-focused counter to the mainstream taste the Oscars have traditionally represented. But as has often been the case in recent years, the titles nominated for Spirits and those nominated for Oscars have quite a bit of overlap. Moonlight just swept this year's Spirits, which, perversely, speaks to why it might be less likely to make headway the following evening.
Because if there's no difference between the main event and its scrappy indie alternative, then everyone has to confront how great the gap has gotten between the movies the public actually goes to see and the ones Hollywood holds up as exemplary. —A.W.
Awards campaigns can be as responsible for winning Oscars as the movies themselves.
Just as one does not simply walk into Mordor, one does not simply get nominated for and then win an Oscar. One campaigns for an Oscar, at great length and financial expense, over festivals and parties, through lunches and post-screening Q&As, and in interviews and photo ops. It's the side of the Academy Awards the public doesn't get to see, the ramp-up that's like a political run, except instead of glad-handing with members of the community, it's Academy voters who get schmoozed.
And while schmoozing isn't an exact science, it definitely appears to have helped tipped the balance from one movie to another in the past, regardless of quality. Harvey Weinstein's legendary skills were credited with helping Shakespeare in Love pull off an upset against Saving Private Ryan in 1999 — no matter that it's the latter film that's better remembered. The most brilliant awards campaign in the history of humanity can't give a movie more cultural heft, but it might be able to help on the trophy front.
Moonlight was out on the awards trail like all other prospects — you can track the growing exhaustion in Mahershala Ali, who's primed to win Best Supporting Actor for his role in the film, from his interview quotes about the lack of sleep and the wife he'd rather be home with (not to mention their just-born child). Awards pushes aren't measurable in a way that allows comparison, but it's worth noting that Moonlight's distributor is A24, a nimble, hip distribution company with great taste that was founded in 2013, and that hasn't had a chance to carry out many campaigns yet. La La Land, in contrast, comes from the larger, more established Lionsgate: 2005's Best Picture winner Crash was its release.
Also, at their most cynical, awards campaigns are about allowing voters access to famous names, and feeding them simplified narratives about what makes films deserving. And for all the talent of Moonlight's cast, its celeb wattage is comparatively low, putting it at a disadvantage when it comes to luring in voters who wouldn't turn up for a mere screening but who'd do it to lay eyes on, say, Emma Stone. —A.W.
The Academy has a long history of not recognizing stories about people of color.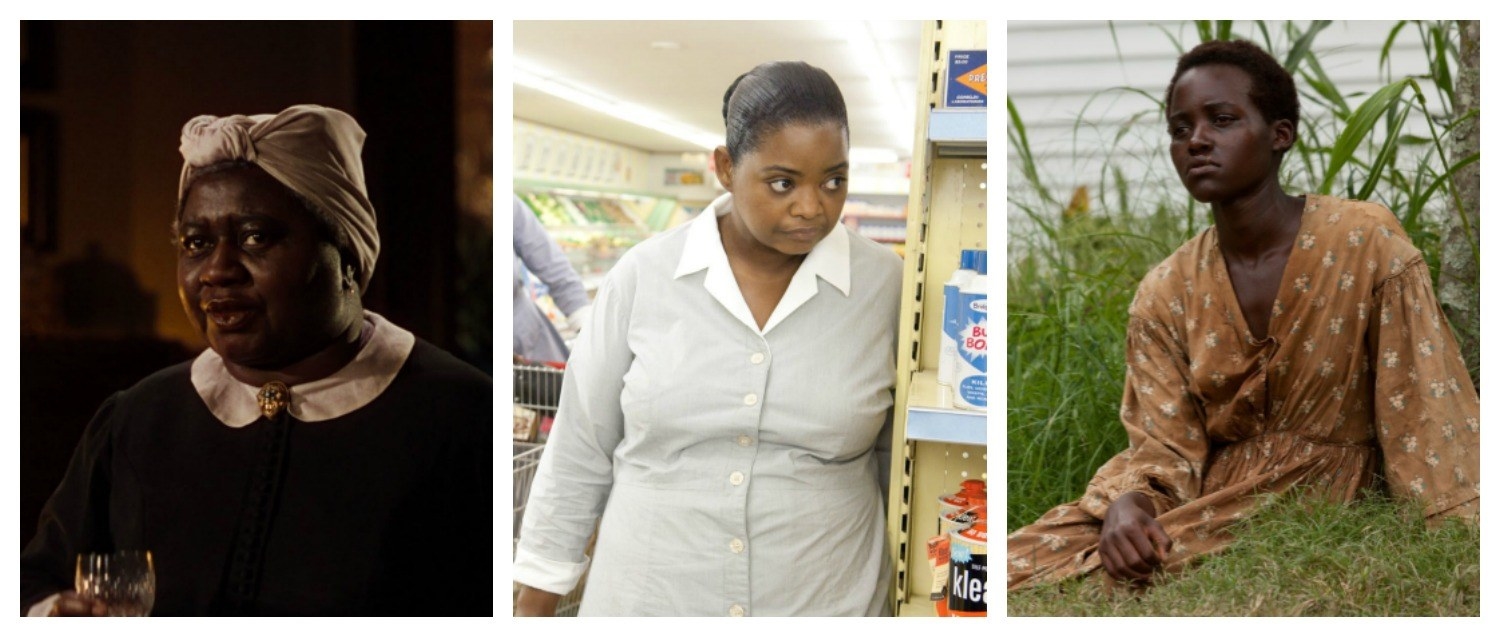 The first Academy Awards were held on May 16, 1929. The first person of color to win an Oscar was Hattie McDaniel, a black woman, who took home Best Supporting Actress for her role as "Mammy" in Gone With the Wind. She accepted the honor in the segregated Ambassador Hotel in 1940; she could not even sit next to her co-stars during the celebration.

Hollywood has a long history of centering white people in stories, as well as white people's stories in general — and more than 70 years later, the Academy was still rewarding black actors for playing similar slave and maid characters (see: Best Supporting Actress winner Octavia Spencer for The Help in 2012 and Best Supporting Actress winner Lupita Nyong'o for 12 Years a Slave in 2014).
Films that have been awarded Best Picture throughout the Academy's 88-year history and that also center their stories on people of color are few and far between. Arguably, the only ones that can be included in that group are West Side Story, Gandhi, The Last Emperor, Driving Miss Daisy, Crash, and 12 Years a Slave. With the exception of Crash, all of these films engage in whitewashing — like Natalie Wood playing "Maria" in West Side Story and the watered-down reality of racialized interactions in Driving Miss Daisy — or default to white savior narratives — like Reginald Johnson liberating Pu Yi in The Last Emperor or Bass saving Epps in 12 Years a Slave.
Beyond Best Picture, four black men and one black woman have been awarded the coveted golden statues for Best Actor and Best Actress respectively in the history of the Oscars. Only one Latino actor has won Best Actor, and no Latina actress has ever won Best Actress. Ben Kingsley, who is half Indian, won Best Actor for his portrayal of Gandhi in Gandhi and was nominated one other time, making him the only man of Asian descent to have been nominated in the category at all. Only one Asian woman (Merle Oberon for The Dark Angel in 1935) has ever been up for Best Actress, and it goes without saying that none have won.
What Moonlight has created in its production, directing, acting, and fundamentally, story, is an outlier based on the Academy's history of whose stories matter and how they are portrayed — even in the context of films that give voice to people of color. Moonlight chronicles marginalization at multiple intersections — but that relegates it to being "unrelatable" in an institution that is accustomed to portraying Western, white, and often middle-class stories. —K.B.
But the Academy itself is changing, albeit very slowly.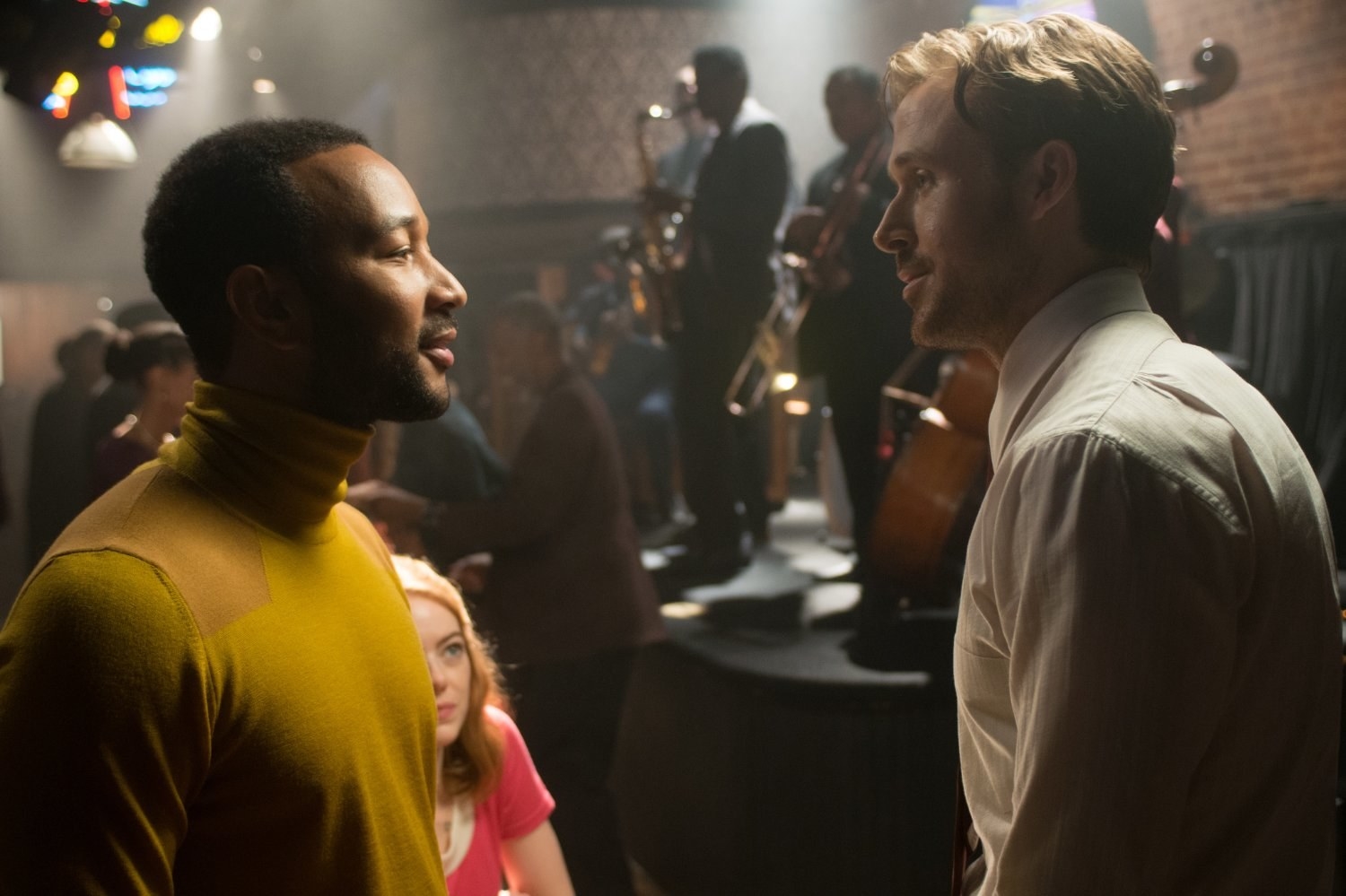 To explain the Oscars, one need only look at the makeup of the 6,000 or so industry professionals who vote on which films get nominated and which one wins. After last year's #OscarsSoWhite furor, the Academy had no choice but to take a long hard look at itself and a membership that was, in 2016, reported to be 91% white and 76% male.

Academy President Cheryl Boone Isaacs has lead serious efforts to diversify the Academy's membership, actively courting new recruits and, last summer, announcing that 683 people had been invited to join, the largest incoming class ever: 41% of the newcomers were people of color, and 46% were female — a move meant to indicate change.
But only so much change.
The addition of so many fresh faces and the more controversial forced retirement to nonvoting status of certain inactive (and, presumably, primarily older and whiter) members has shifted the demographics but not in a significant way, an alteration that will require an aggressive multiyear effort. All of which goes to say that the older white maleness of the Academy remains a notable factor in the kind of movies considered for awards. It's one that makes the predicted success of a title like La La Land, which is both rooted in whiteness and in nostalgia for the Hollywood's past, seem all the more plausible. —A.W.
#OscarsSoWhite exists beyond the Academy.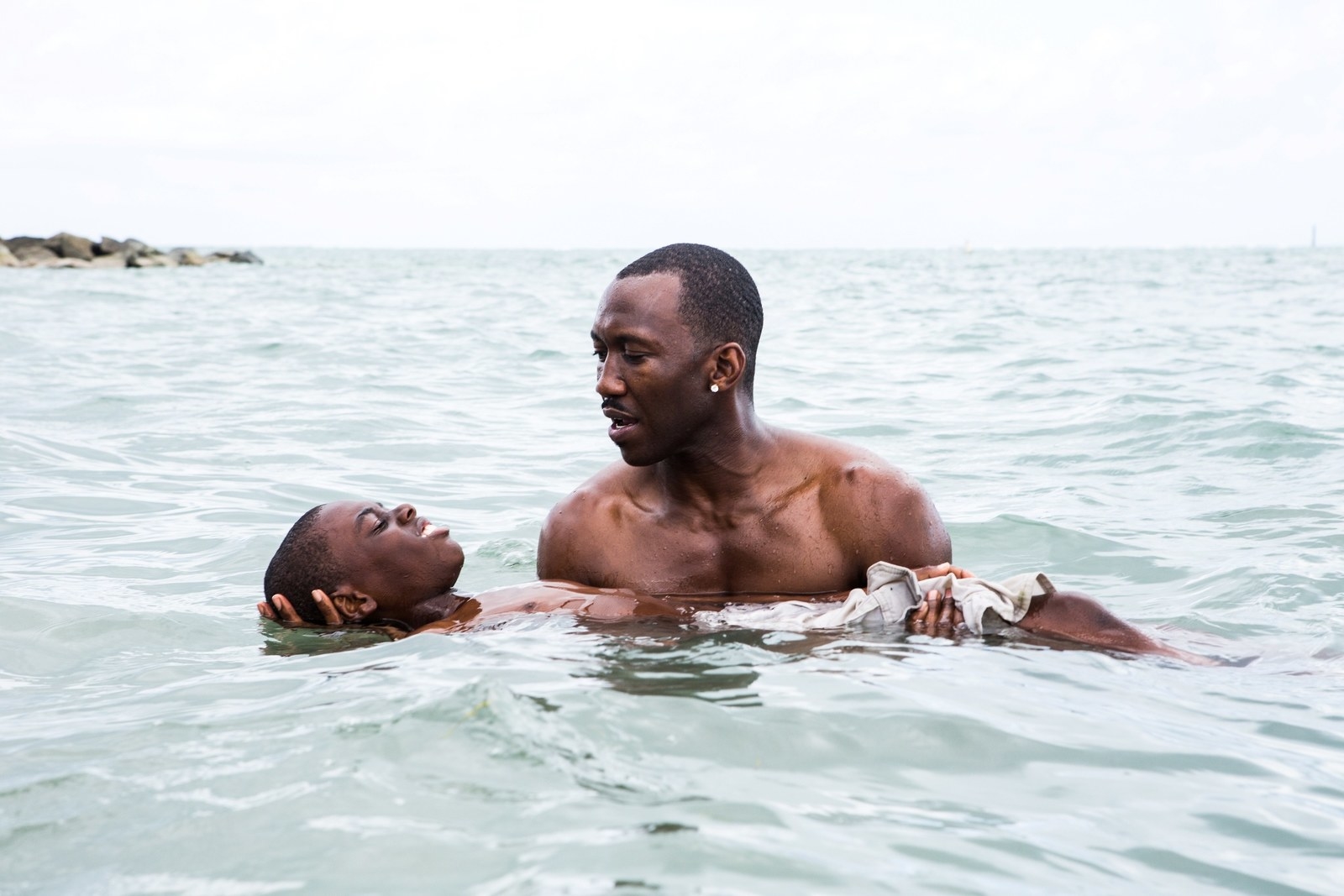 There is no major institution in the United States that has not been tainted with the stain of racism, and specifically, anti-black racism. Not politics, not education, not the media, and not, of course, the arts.

The Oscars are just one example of a space in society that was not originally intended for black people to participate in equally, and that continues to inhibit their fair and equitable presence today. The Academy is not responsible for that, it's simply a product of its socially constructed environment. And even opposition to the racist roots of the Academy, like #OscarsSoWhite, cannot be divorced from the larger cultural resistances that have taken place in a time of heightened awareness of race, as we've seen with #BlackLivesMatter and #BlackGirlMagic.
The reality of people of color receiving recognition from institutions that inherently disfavor their perspective and stories is that most black artists who "make it" are not only exceptional in the way one might argue all artists who achieve a particular level of fame are exceptional — they have to be among the very best, if not the indisputable best. It boils down to the black experience of having to be "twice as good for half as much."
Moonlight will likely endure the same fate, although the film is revolutionary in its artistic expression. Arguably, it is the most nuanced among the other Best Picture nominees, but given its shortcomings commercially and being outside of what the Academy considers a film that is relatable to various audiences, it should come as no surprise if Moonlight doesn't attain much recognition at the Oscars ceremony. Yet, even in a culture that might be averse to rewarding its excellence, we can still herald the work and the story of Moonlight as beautiful, as resistance, as revolutionary, and as necessary. —K.B.
CORRECTION
Driving Miss Daisy won the Academy Award for Best Picture when Do the Right Thing was eligible. A previous version of this article said it had gone to Dances With Wolves, which actually won the following year.
CORRECTION
Ben Kingsley won Best Actor for Gandhi. An earlier version of this post misspelled the film's name.
CORRECTION
Elon Rutberg has been nominated for a Grammy twice. An earlier version of this post said he was a one-time Grammy nominee.