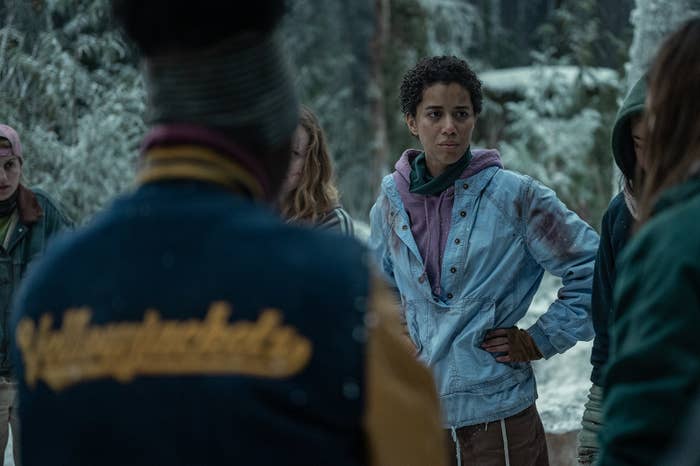 When Yellowjackets premiered in 2021, the eerie series — about the members of a high school girls soccer team trying to survive in the brutal wilderness after their plane crashes — garnered 7 Emmy nominations and earned its place as one of the most unique twists on the survival genre. Split between two different timelines — one set in the '90s, in which the teens descend into madness and cannibalistic tribes as they lose hope of rescue, and the other in the present day — the show captured all the ways trauma grows roots, fundamentally changing the way these young women relate to the world and each other. Pair that with perfect casting (Melanie Lynskey! Christina Ricci!), the threat of something sinister and supernatural, and a healthy dash of teen girls finding joy in a godless place, and there's really no question about why it was a hit. After a year and half, Yellowjackets returns for Season 2 on Sunday (it's available to stream on Showtime on Friday), and its sophomore season evolves in ways that only make it more addictive.
Unlike Season 1, in which adult Shauna (Lynskey), Taissa (Tawny Cypress), Natalie (Juliette Lewis), and Misty (Ricci) are reunited by a central mystery — who exactly is trying to blackmail them with their past and why the hell are they doing it now? — Season 2 finds everyone off on their own journeys. Shauna and her family, after finding a brief moment of harmony with no secrets between them, crumble under pressure as police investigate the murder of Adam (Peter Gadiot), Shauna's lover. Taissa struggles to win the trust of her wife and son after the discovery that her sleepwalking alter ego was the one terrorizing their home. Natalie, after accepting that the death of her first love Travis (Kevin Alves) was a suicide, finds a sudden will to live when kidnappers interrupt her own attempt. And Misty, abandoned by her former teammates as they focus on their own problems, puts her citizen detective skills to work as she hunts for a missing Natalie.
This change will be disconcerting for those who loved the mystery aspect of the first season; the tick-tock of connecting blank postcards and ominous symbols to cults and blackmailers is no more. But ultimately, Season 1 used the central mystery as a way to pull viewers between accepting an undefined supernatural horror as the root of the Yellowjackets' problems or believing that rational explanations and solutions could be used to defeat a very human enemy. By the end of the season, a majority of the big threats in the present timeline had a simple solve: Shauna's husband Jeff (Warren Kole) had concocted the blackmail plan to save his furniture store. No nefarious organization or demonic threat had followed them back from the wilderness; the events that followed Jeff's half-assed plan had mostly been driven by the Yellowjackets' own darkness and trauma.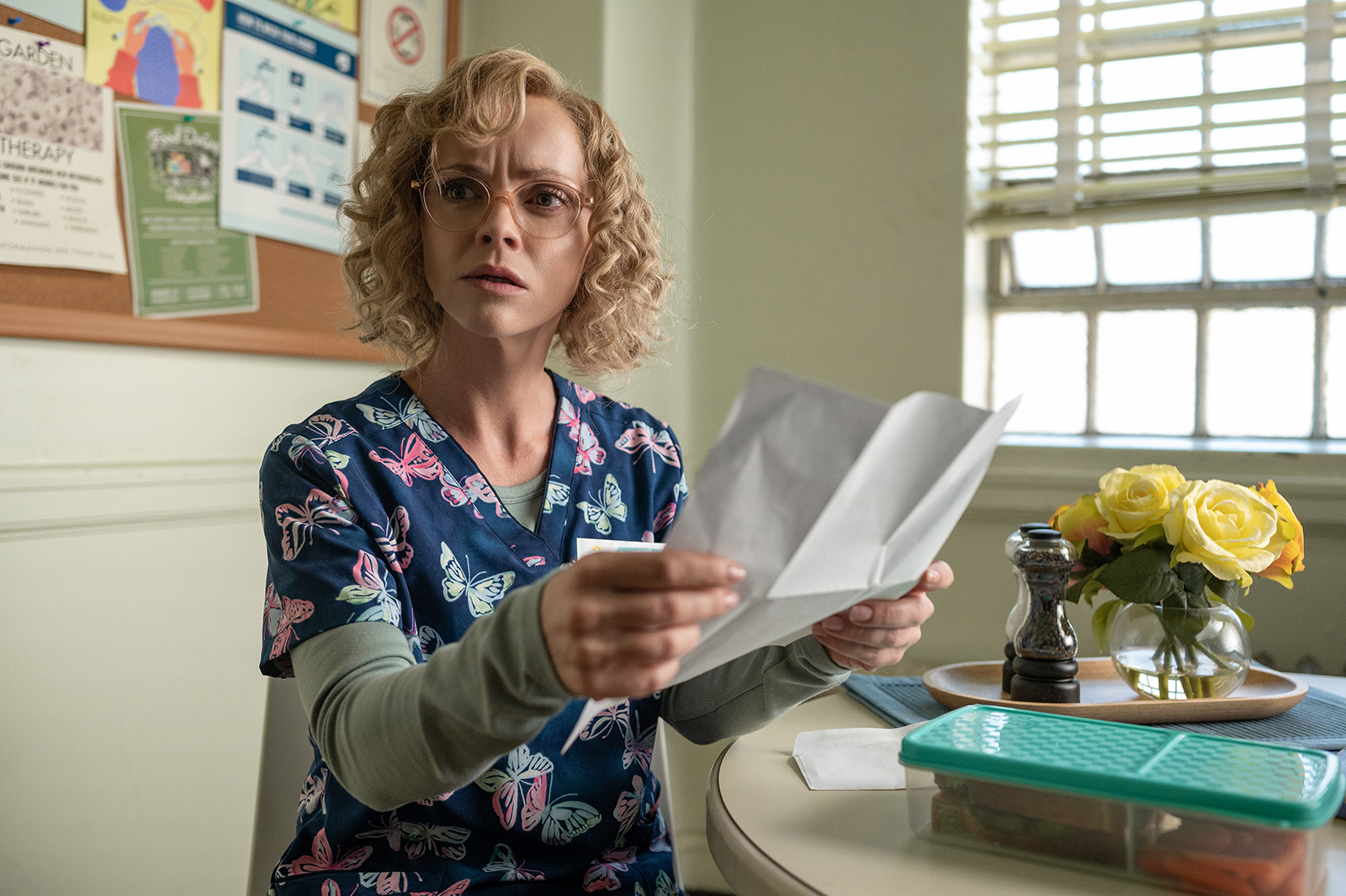 With the blackmailer identified, there's no need in Season 2 to play with mystery in the same way, which opens up so much more space to explore who these women are under their polite suburban masks. The push and pull of Season 2 is in the characters' internal lives, as they desperately try to hold together their relationships after letting their masks slip in a civilized suburban setting.
The devolution of these womens' well-adjusted facades will undoubtedly garner more Emmy nods. But it means our main players are separated for the first half of the season. Thus Season 2 feels slower and more disjointed as the main four slowly work their way back together, eventually united by a new cause.
What keeps the show from feeling too disparate is the combination of a tightly focused past timeline and the introduction of new(ish) characters in the present. Without spoiling too much, Season 2's past timeline serves up some foundational scenes: a tease of the Yellowjackets' return to civilization; the births of Shauna's baby and Taissa's alter ego; and most importantly, their descent into cannibalism. In 1996, winter is settling in with no hope of rescue on the horizon and the girls are focused on one thing only — how to survive. It's more than just a question of food, though game is increasingly difficult to find. It's a question of how they come together as a pack and keep those relationships beneficial to the entire community. The present-day women might be devolving, but their past teen selves evolve into something cohesive hardened by circumstance, experience, and Lottie's (Courtney Eaton) rise to power.
As the teens cling to any sense of control over their situation, Lottie's visions become even more prescient than in Season 1, and the dynamics of the team drastically shift. Suddenly, the team credits every victory against the wilds to Lottie's connection with the spirits of place, and every loss hangs on the conscience of the handful of nonbelievers left among them. Romances fracture as lovers find themselves on opposite sides of the divide, and friendships burn in service to the resident Cassandra. The tension missing in the present timeline is so taut in the past that the inevitable snapback reverberates far into the future.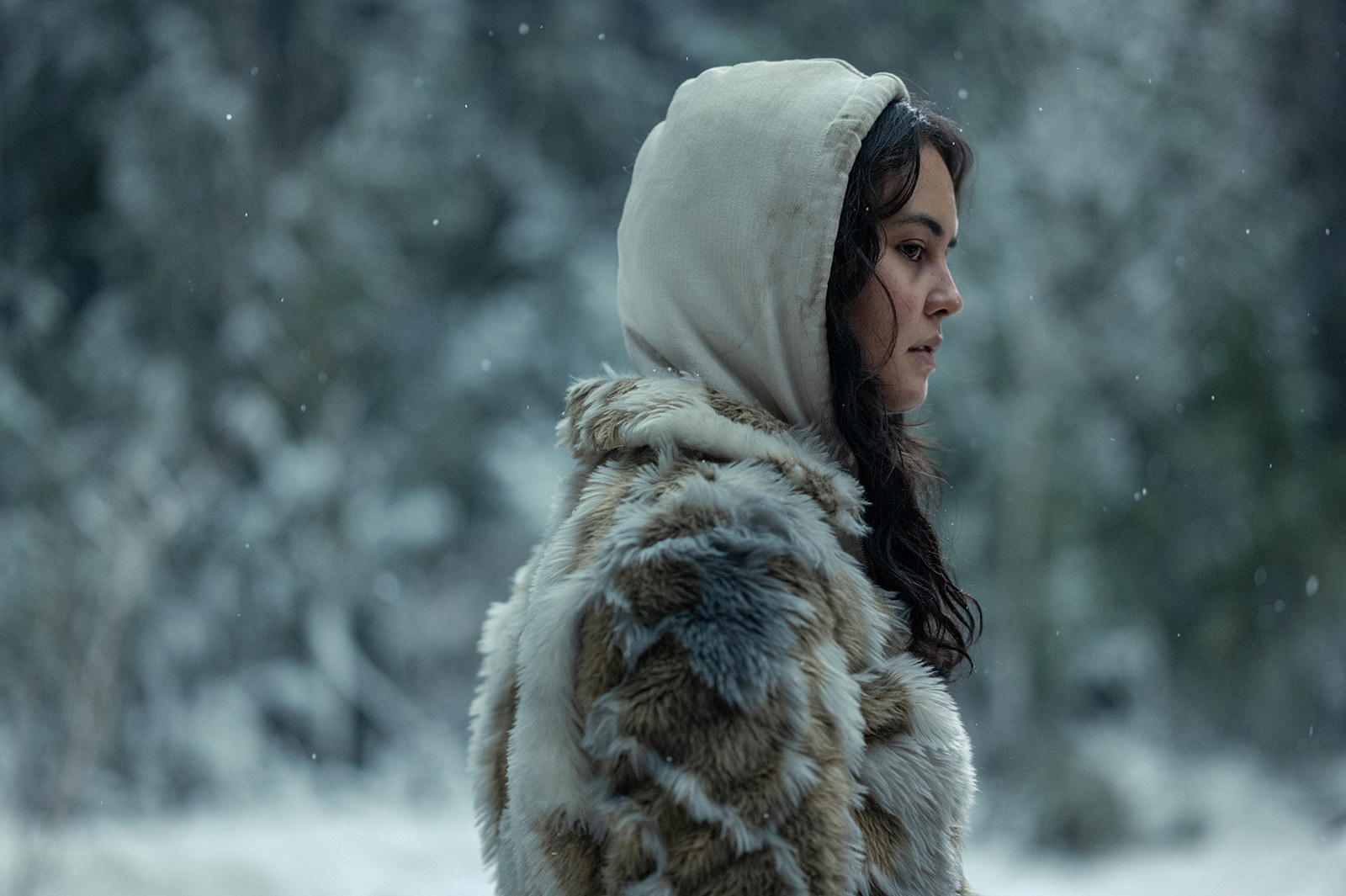 Season 2 cleverly pulls that tension into the present by introducing adult characters we haven't seen before. Adult Lottie (Simone Kessell) evokes the same sinister charisma that drew the Yellowjackets to her leadership, but now a new flock has taken their place. Back on medication, she doubts her own memories of the wild, but when her former teammates start showing up, she starts to lose her grip on reality. Lauren Ambrose plays a pitch-perfect adult Van; when she and Taissa cross paths, their chemistry is exquisitely painful. The sourness of first love gone wrong lingers in every look; the sweetness of being known completely taints every polite exchange of words. In a flashback, there is also a brief peek into Travis (Andres Soto) and Natalie's drug-induced spiral that reveals how they kept each other teetering on the edge of death. Tracing these juicy little details through two timelines and across two seasons amounts to a deeply intimate portrait of women on the verge. By the season's halfway point, all these frayed people are ready to be woven back together.
Whether or not they can regain the bonds that helped them survive the wilderness remains to be seen (only the first six episodes were made available to critics for review). But knowing Yellowjackets, the journey will be both blessed and cursed.●