1.
Ice cream consumption leads to murder.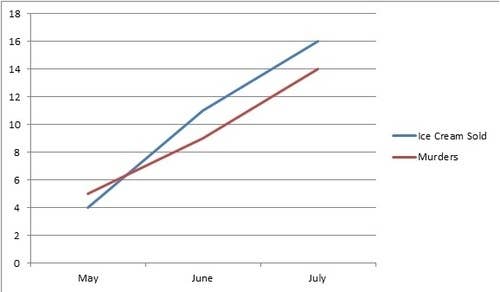 2.
A pirate shortage caused global warming.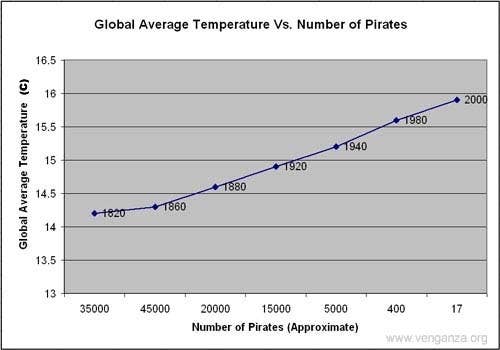 3.
Living in a poor country increases penis size.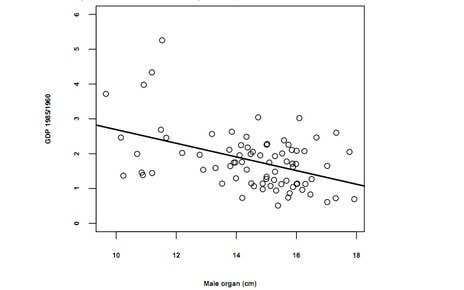 4.
Eating organic food causes autism.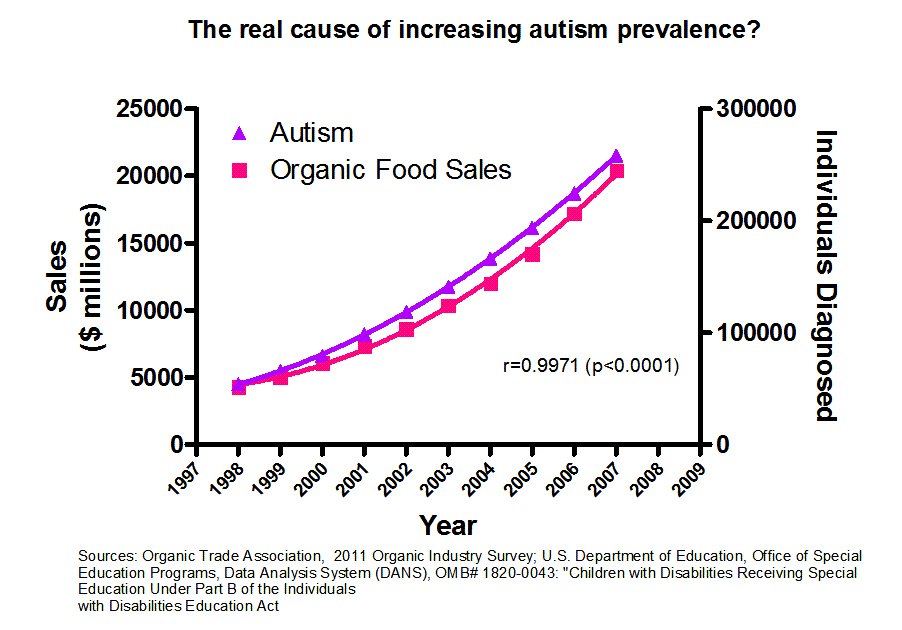 5.
M. Night Shyamalan makes bad movies because people don't buy newspapers.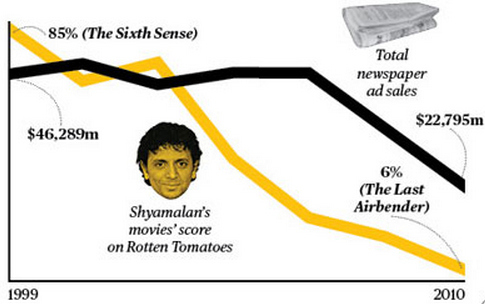 6.
Using Internet Explorer leads to murder.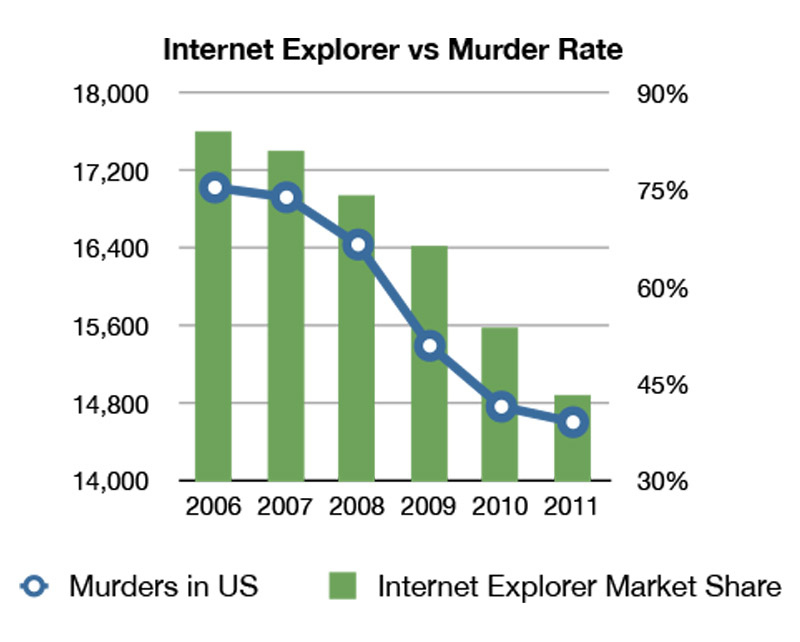 7.
Mexican lemon imports prevent highway deaths.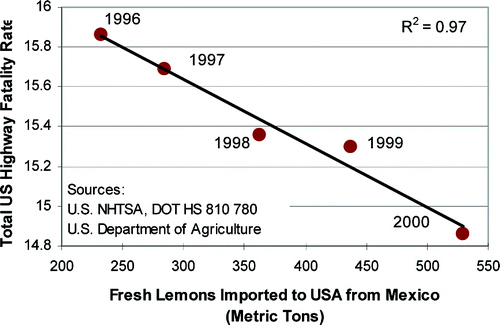 8.
Obesity caused the debt bubble.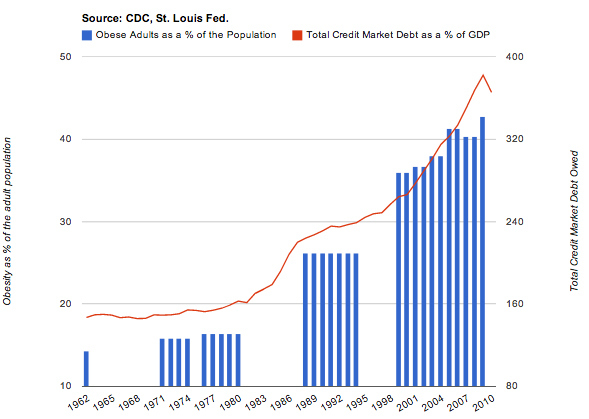 9.
Facebook caused the Greek debt crisis.