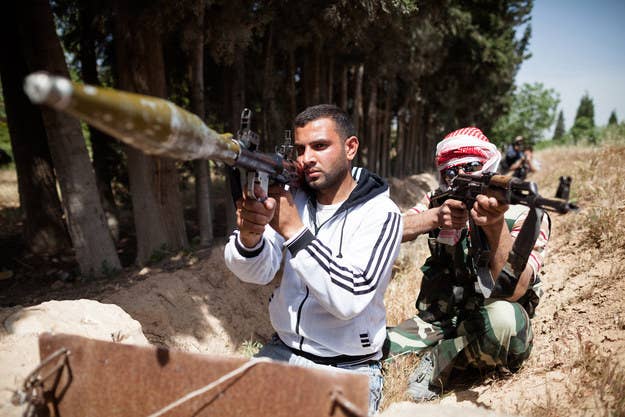 Sen. Claire McCaskill, a senior lawmaker on defense oversight committees, has asked the Pentagon to release details of the military contracts that have armed Syrian rebels. The United States appropriated $500 million to train and equip local forces to fight ISIS militants. But while the strategic failure of that program has been the subject of considerable scrutiny, McCaskill's request appears to be the first formal inquiry into how those funds were spent.
In a letter to Defense Secretary Ash Carter, McCaskill wrote, "recent news reports have raised questions about some of the contracts awarded by U.S. Special Operations Command to support the NSF," or New Syrian Forces.
She initiated her request in response to a BuzzFeed News investigation into Purple Shovel, an obscure company that won more than $50 million in contracts to train and arm Syrian fighters.
The investigation found that Purple Shovel acquired millions of dollars' worth of anti-tank missiles from Belarus, despite American restrictions against arms trade with the Russian-backed dictatorship, and attempted to sell the U.S. thousands of rocket-propelled grenades made in Bulgaria in 1984. In June, a U.S. Navy veteran working in Bulgaria for a Purple Shovel subcontractor was killed in an explosion while training with that same type of weapon.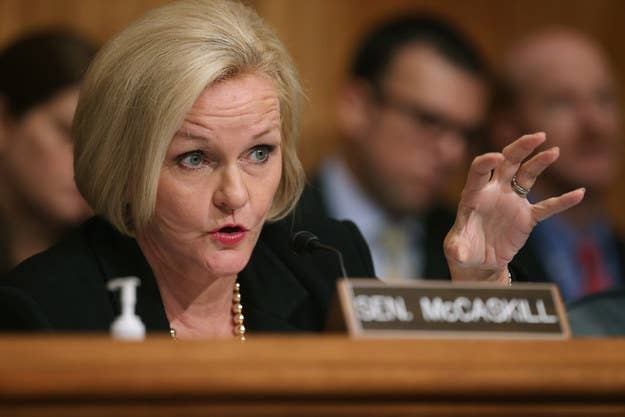 McCaskill, a senior member of the Senate Armed Services Committee, requested that the Department of Defense send her all the information about contracts, subcontracts, and pass-through contracts needed to assist her in her "oversight responsibilities."
"I ask that the Department of Defense provide me," she wrote, with "information regarding contracts that have been awarded for training and equipping the NSF."
McCaskill is the top-ranking Democrat in the Senate's Permanent Subcommittee on Investigations as well as the Financial and Contracting Oversight Subcommittee, where she has championed wartime contracting reforms.
In a message to BuzzFeed News, a spokesperson for the Pentagon wrote, "The Department has received the letter from Senator McCaskill, and will respond as appropriate."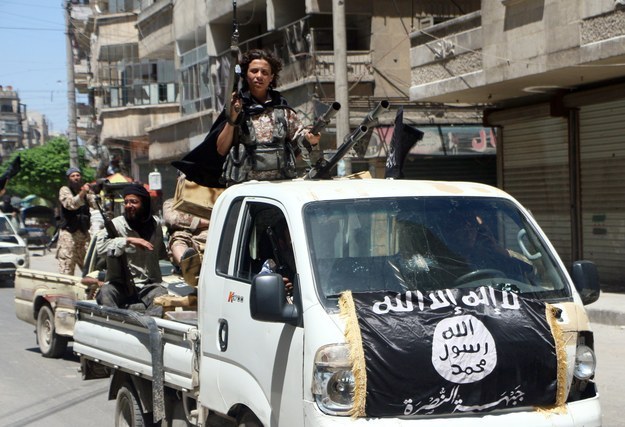 Congress set aside $500 million toward the Train and Equip effort to empower a moderate force in Syria, expecting thousands of fighters by now. Last month, however, before a hearing of the Senate Armed Services Committee, Gen. Lloyd Austin, commander of U.S. Central Command, testified that only "four or five" U.S.-trained Syrians were actively fighting. Over the summer, the first class of the program's fighters were scattered when attacked by the al-Nusra Front, al-Qaeda's Syrian affiliate.
This past week, a bipartisan group of senators called for the dismantling of the "failed Syria Train and Equip Program," and President Barack Obama set a new Syria initiative into motion.
The new approach will seek to build up a force of 3,000 to 5,000 Arab fighters. Instead of using contractors, the U.S. will, for the first time in Syria, directly supply the groups battling ISIS on the ground.