Why Starbucks Is Suddenly Becoming Rebel Chic In China
Seriously, Starbucks. How vilification in Chinese state TV made Starbucks cool.
Last week, China's state-run CCTV investigated the unfair price of Starbucks lattes in China.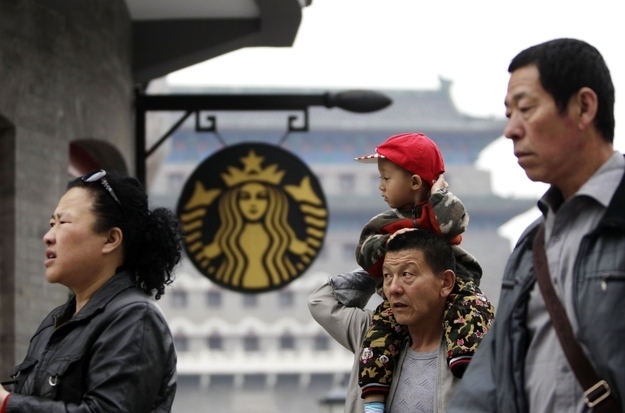 Many in China were puzzled by the lengthy, severe report. They didn't feel like their lives were ruined by Starbuck's inflated prices.

Still more found it ridiculous that state TV would report on 'unjust' latte prices while censoring discussions on bigger issues.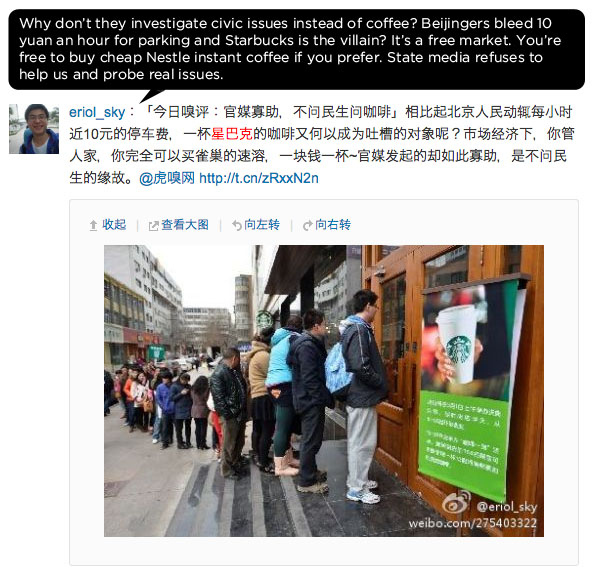 Netizens began to rally people to buy Starbucks lattes. Somehow CCTV's segment made Starbucks a cool countercultural company to support.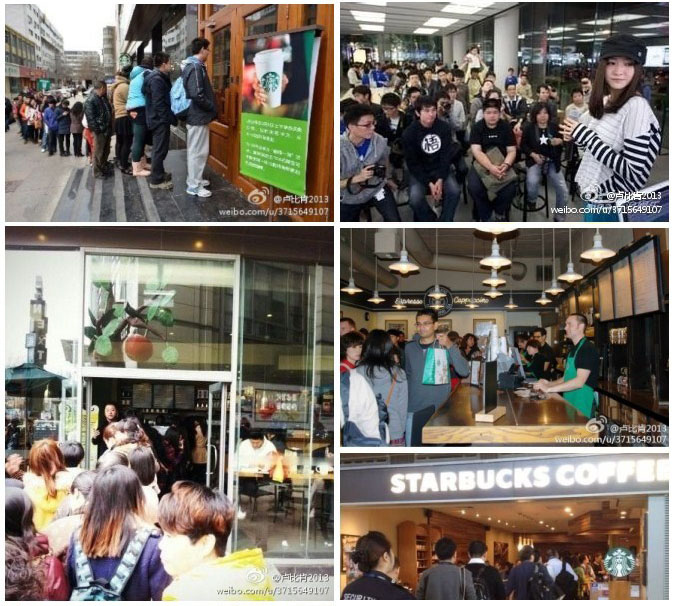 Whatever the Chinese state media targets apparently becomes instantly cool.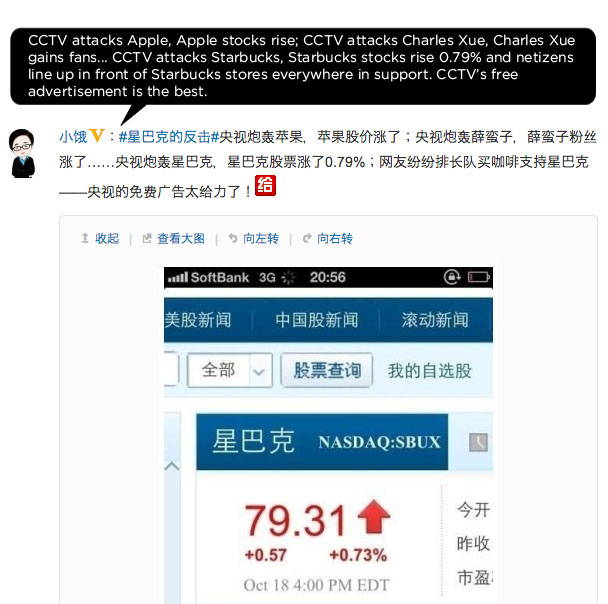 These breakdowns on Starbucks' prices went viral. Many said China's high rent and low wages were the real issues people should focus on.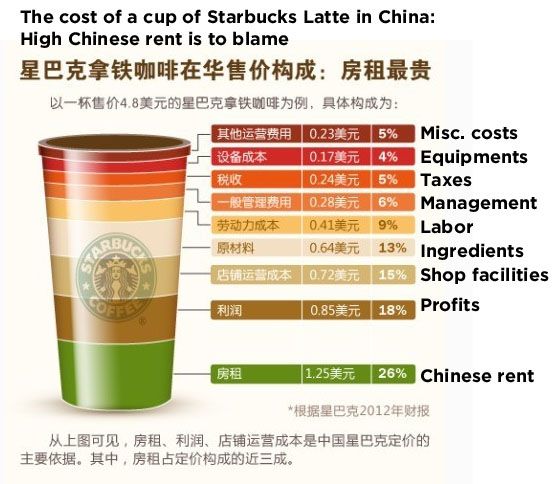 Starbucks China posted this image on their Weibo after CCTV ran the segment. Many believed Starbucks was flipping CCTV the bird.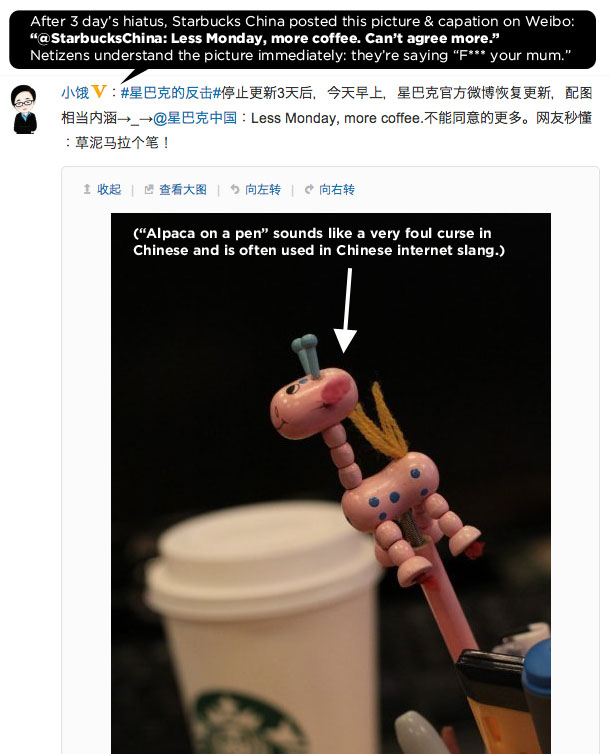 You can follow the whole fracas on Weibo's #星巴克 tag.