The Pictures And Protests Of The Sichuan Earthquake The Chinese Government Doesn't Want Its People To See
Victims demand faster relief — and the government scrambles to take their images and complaints offline. The site Free Weibo offers a glimpse into the censored comments and images from the earthquake's relief efforts.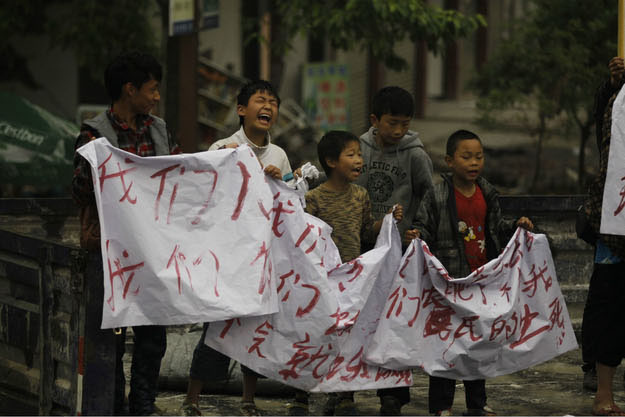 In the aftermath of Saturday's Yaan Earthquake, which killed more than 189 people in China's Sichuan province, the country's internet censors have tightened control, stemming some false rumors (such as Beijing demanding a five million yuan toll from Taiwan's Red Cross rescuers) — but also quashing dissent.
Some images paint a grim picture of need among survivors.
Other conversations on Weibo, the country's most popular social network, seek to track corruption. China's massive "human search engine" has long crowdsourced information to expose official corruption and draw attention to hypocrisies in official statements. The earthquake's aftermath has been no different. Debates rage around whether the actor Jet Li's One Foundation is a more embezzlement-proof donation fund than the Red Cross of China, and whether some officials have acted too flippantly in times of national mourning.
The site Free Weibo monitors and saves censored messages from the Twitter-like microblogging service. Below are some of the topics and images currently under close scrutiny and lockdown:
1.

2.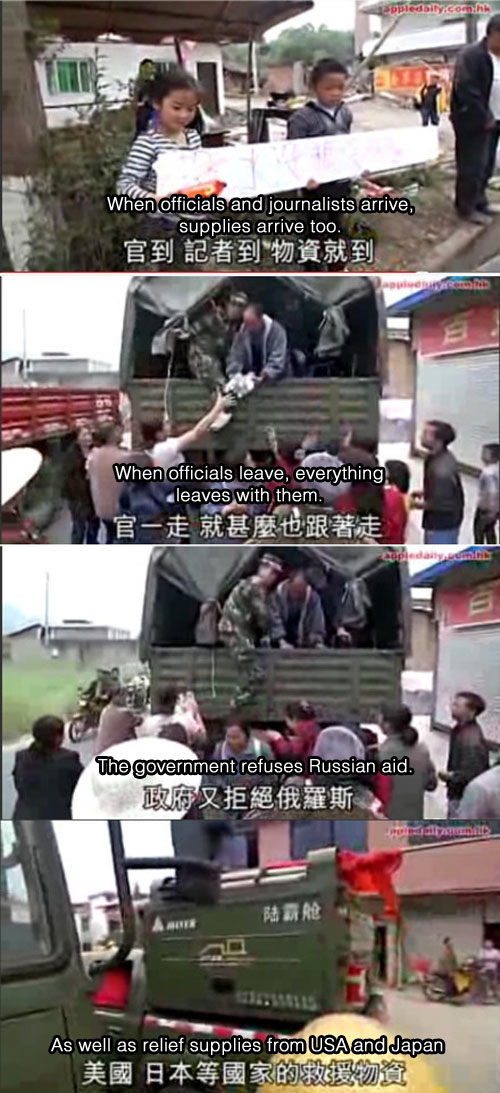 3.
4.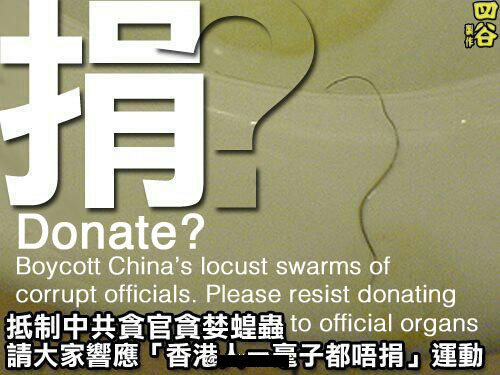 5.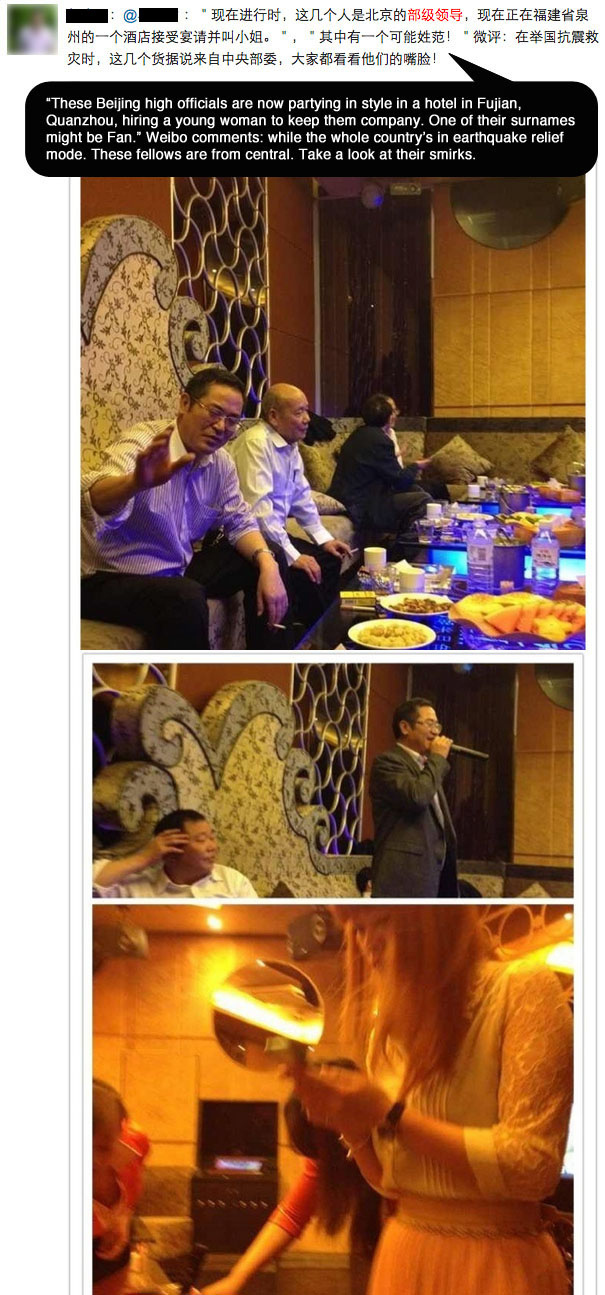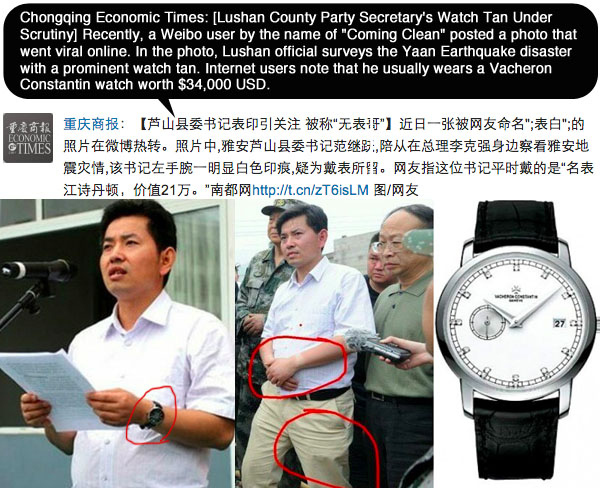 6.