China's Netizens React To Kunming Station Attacks With Anger, Grief
Panic, calls against racial profiling, and anger at Western coverage permeate Weibo in absence of ongoing TV coverage of terror attacks.
UPDATED: March 4, 2014, 12:33PM
On March 1st, more than 10 men and women wielding knives launched an attack at Kunming Railway Station in southwestern China, killing 29 people and injuring more than 100.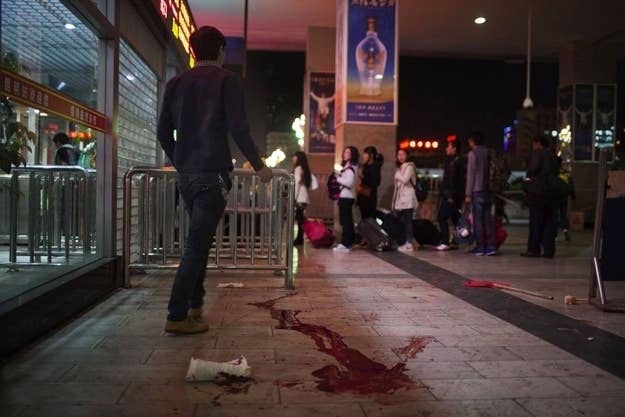 Chinese TV stations are avoiding coverage of the incident, so social media became China's main news portal.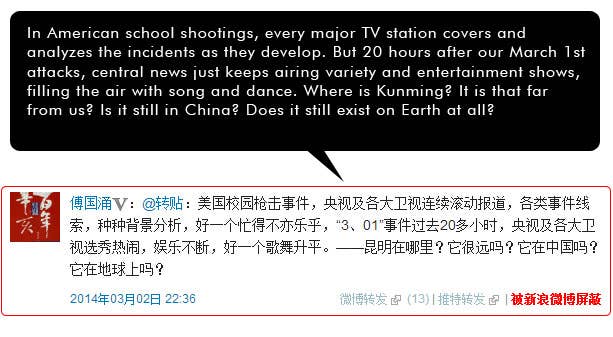 There's tremendous Chinese interest in how the West covers the attacks.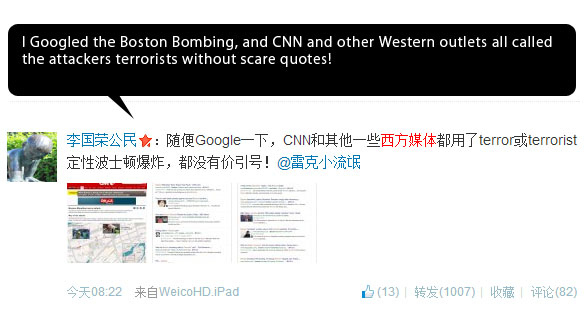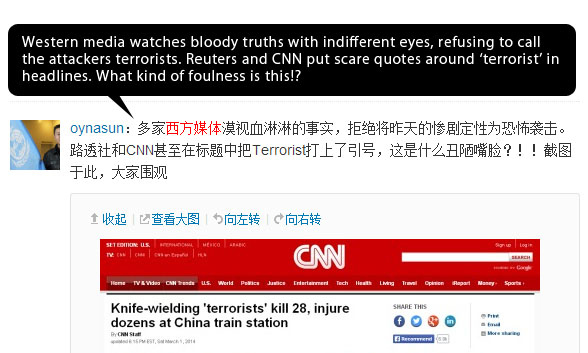 Items like these become viral on Weibo: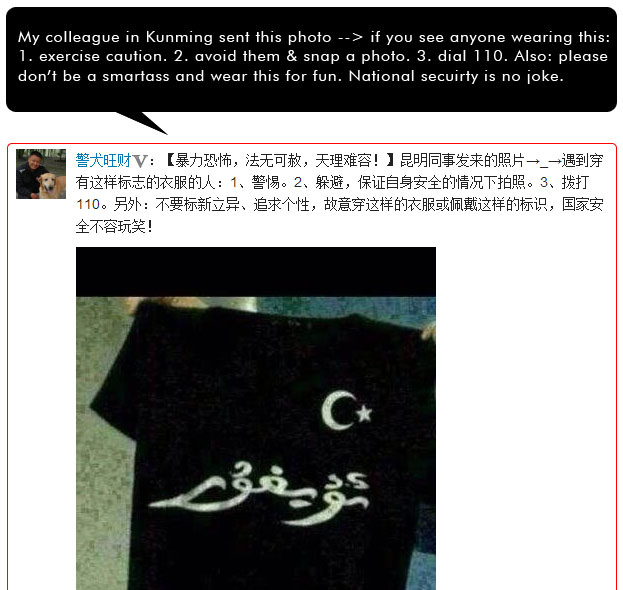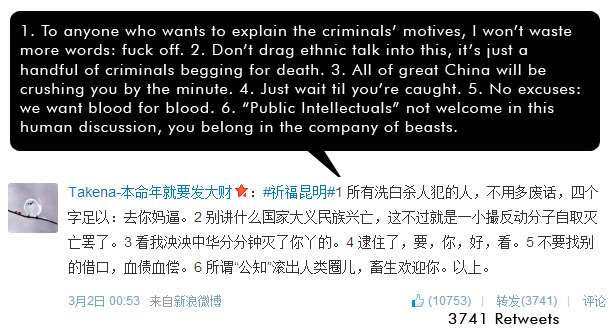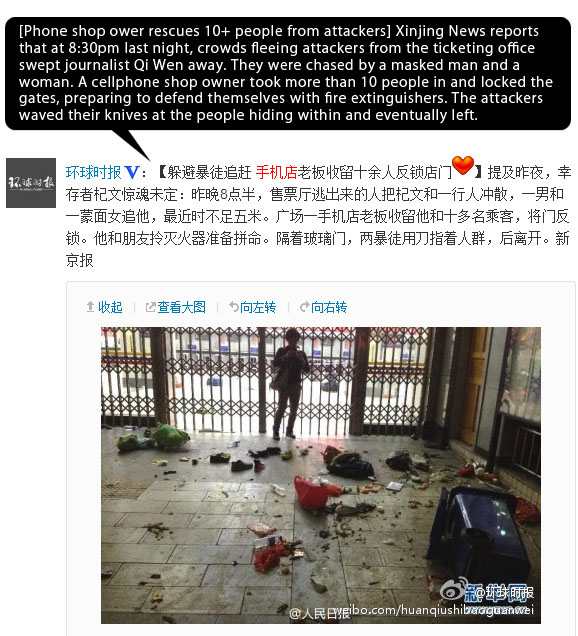 Many also cautioned against racial and religious profiling: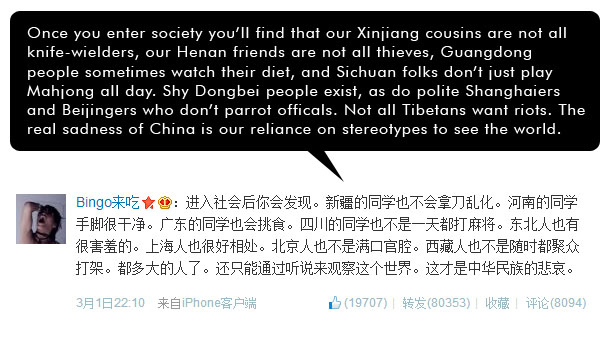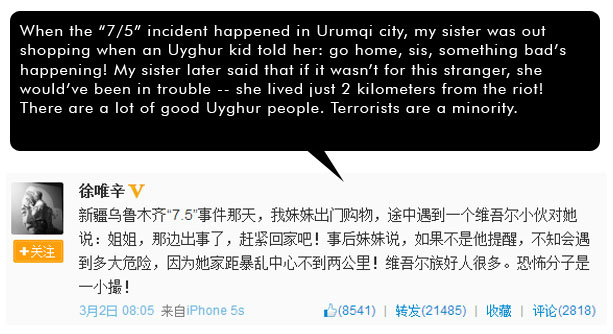 Muslim-Chinese celebrity Medina Memet urged her fans on Weibo not to equate Uighur with terror.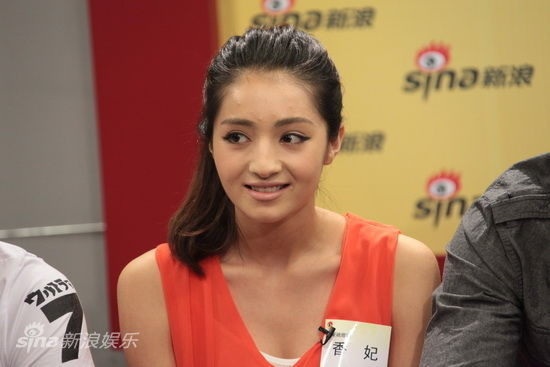 Comments like these are being censored on Weibo: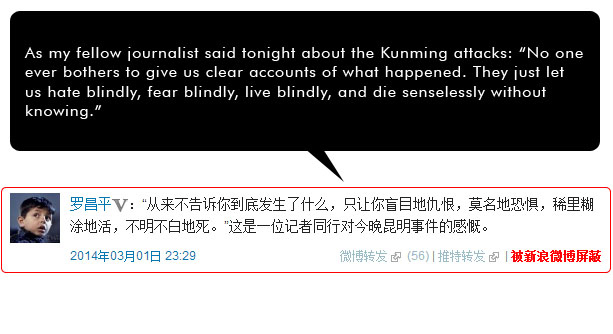 Some of Weibo lashed out at public figures who urged caution in the hunt for perpetrators.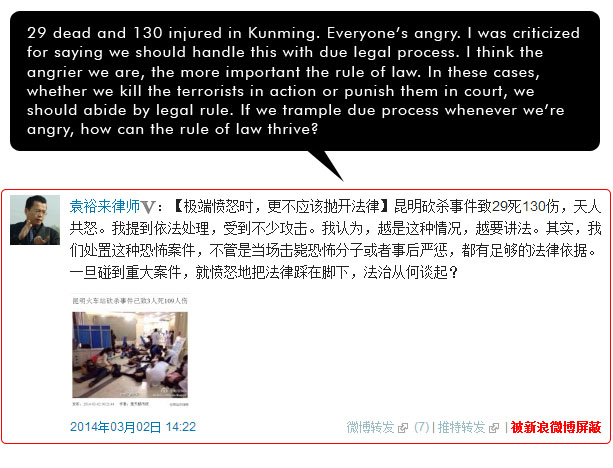 The American Embassy issued a Weibo statement in somewhat broken Chinese, translating the English phrase "senseless act of violence" into something tonally similar to "totally meaningless incident."