Chinese Netizens Appeal To "Chairman Obama"
Their petitions to White House: Take official stance on tofu, extradite a student, liberate Hong Kong — and China. "If we vote, will we be asked to drink 'coffee'?"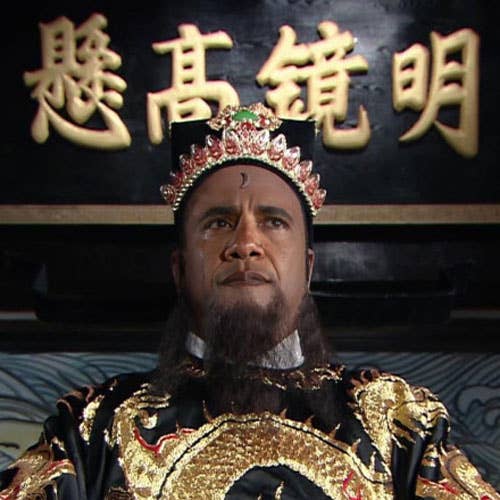 Chinese netizens have been focusing intently on the unsolved 1994 murder of a college student, and have found a new tool in their quest: online petitions to the White House.
The 1994 death of Zhu Ling — and the suspected role of the granddaugher of a top Communist Party official — resurfaced after a popular Fudan University student was fatally poisoned by his roommate last month, and tapped into a widespread anger at the suggestion that high ranking officials and their relatives are above the law.
And as the Zhu Ling case dominated social media, Weibo censored Zhu Ling as a search term, which only inflamed suspicions of official meddling.
But when Chinese netizens discovered that their suspect lives in America under a new name, they flocked to sign a White House petition to have her extradited back to China: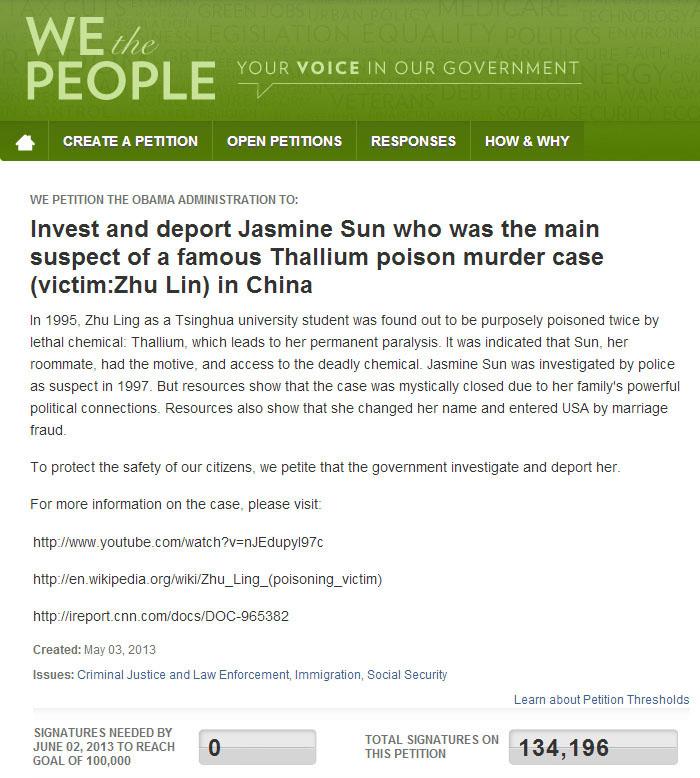 Zhu Ling's name was unblocked on Weibo shortly afterward, and major Chinese news outlets began to report on the topic. But what awed Chinese netizens more was discovering that they could post any petition on the White House website, especially since many Chinese people joke that the consequence of petitioning officials is, "Do it once, get reprimanded; do it twice, get detained; do it three times, and it's straight to the labor camps."
As the Zhu Ling petition quickly reached its signature goal, many took to testing how far they could exercise this freedom.