9 Ways Life Will Change In China, According To Government Plans
Forced labor camps and one-child policy to be abolished, according to officials. "But I can't even afford one child," says Weibo commenters.

Chinese stocks soared after the announcement, though many pundits are skeptical of the reform's sincerity. Most read it as an economic reform with a few possible humanitarian garnishes. Some top economists question its economic viability as well.
Chinese netizens weigh in: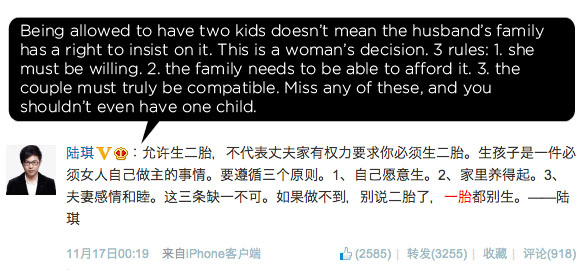 A poll on Weibo showed that roughly 60% would consider a second child, and 40% wouldn't.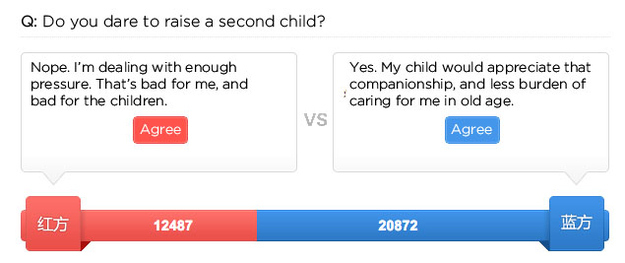 Many shared their experiences with forced labor camps. This essay became popular.
This "dummy's guide" to the reforms became popular:
And lastly:

Read further on these policies' possible impact in China.