Twitter Has Banned Kaspersky Lab From Buying Ads On Its Platform
The social media company pointed to the Department of Homeland Security's decision last year to ban the Russian company's antivirus software from government computers.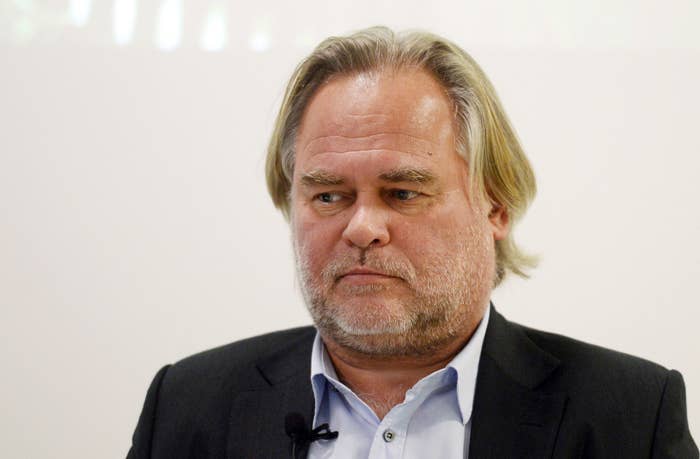 Twitter has banned Kaspersky Lab, an industry-leading cybersecurity company accused of having ties to the Russian government, from purchasing ads on the social media company's platform.
The ban took effect in January, but was revealed to the public only Friday in a blog posting by Kaspersky Lab's founder, Eugene Kaspersky. In the post, Kaspersky complained that an unnamed Twitter employee had cited Kaspersky's business model in a letter to justify the ban, but had provided no specifics about how Kaspersky was in violation of Twitter's rules.
"We provide users with products and services, and they pay us for them," Kaspersky wrote. "What specific (or even non-specific) rules, standards and/or business practices we violated are not stated in the letter."
A Twitter spokesperson pointed to the Department of Homeland Security's September ban of Kaspersky products from federal government computers as an explanation for the ban and noted that the platform's terms of service allow it to decide which advertisements it will accept.
The ban on Twitter advertising is the latest blow to what had been a booming Russia-based cybersecurity company until US officials began to raise concerns that Kaspersky's popular antivirus programs allowed the Russian government access to US government data. Those concerns were heightened by the prosecution of a National Security Agency employee, Nghia Hoang Pho, for illegally taking home elite NSA hacking tools. Those tools apparently ended up in Moscow after Kaspersky antivirus software detected them on Pho's home computer and sent them to Kaspersky's home office for analysis. Pho pleaded guilty in November.
Kaspersky has repeatedly denied that his company cooperates with any nation's espionage efforts. On Friday, he accused Twitter of playing into the hands of cybercriminals by denying users the opportunity to see Kaspersky Lab postings on cybersecurity threats. "Saving the world from cyberthreats is our mission, so it's fair to assume that the cybersafety is the focus of the majority of the content we have promoted on Twitter," he wrote.
He also implied that Twitter's move against Kaspersky was an effort to pacify critics who say Twitter did not do enough to prevent its platform from being used in Russian meddling in the 2016 US presidential race.
"I see that of late you've been having concerns about the 'health' of your social media platform, and how it can be used maliciously for spreading disinformation, creating social discord, and so on," Kaspersky said in the opening line of his post, which is addressed to Twitter CEO Jack Dorsey. "As a long-time advocate of a safe and friendly internet, I share these concerns! Though I thought my company stood on the periphery of this social media storm, it turns out I was quite mistaken."

On his personal Twitter, Kaspersky wrote that his company would instead donate its Twitter advertising budget to the Electronic Frontier Foundation.

EFF confirmed it had received a donation.
Kaspersky attended a school founded by the KGB, the Soviet predecessor to Russia's FSB, an intelligence and law enforcement agency, and many of Kaspersky Lab's employees once worked for the FSB. But that model of staffing with former intelligence agency workers is common throughout the cybersecurity industry.