Republican Rick Saccone still hasn't conceded defeat in Pennsylvania's 18th Congressional District. But if he calls for a recount, his state's use of older electronic voting machines guarantees that a real audit will be practically impossible.

That's because the four counties that make up the 18th exclusively use touchscreen voting machines manufactured by either Premiere or ES&S, and use no models that create a paper receipt, said Marian Schneider, Pennsylvania's former deputy secretary for elections and administration.
"Selections are written to computer memory. There's no other record of the voter's selection," Schneider told BuzzFeed News. "Two different brands with the same kind of interface."
Any recount of such machines wouldn't produce a formal audit. Instead, it would simply ask a given computer to repeat a tally it had already given, akin to downloading an email attachment and then downloading it a second time, overwriting the first file.
"If you think about a bank audit or cash register audit, you're going to have a record of what was the original transaction and then you're going to check that against the reported transaction," Schneider said. "That's the major flaw with this kind of voting machine, that you don't have a record of the original transaction to check against what the computer reports."
An estimated 83% of Pennsylvanians vote on machines with no paper trail.

Democrat Connor Lamb declared victory early Wednesday after all votes from electronic voting machines had been tabulated in the 18th. CNN has declared 100% of all votes in, with Lamb winning by 627 votes, though military and absentee ballots, if sent in time, can still arrive and be counted. The New York Times concluded Wednesday evening that Lamb's lead was insurmountable and declared him the winner.
There's no indication of interference in that election, but calling for a recount would be a logistical nightmare: Saccone would need to have three supporters sign a petition and pay $50 for each of the district's 593 precincts that he wanted to recount. But doing so would be an almost entirely futile gesture, given his district's voting equipment. Saccone's office didn't respond to a request for comment.
The Pittsburgh Post-Gazette reported Wednesday that Republican officials, skeptical of the results, may seek to impound voting machines, though a spokesperson for the department of state, Wanda Murren, said she was unaware of any petitions for recount so far.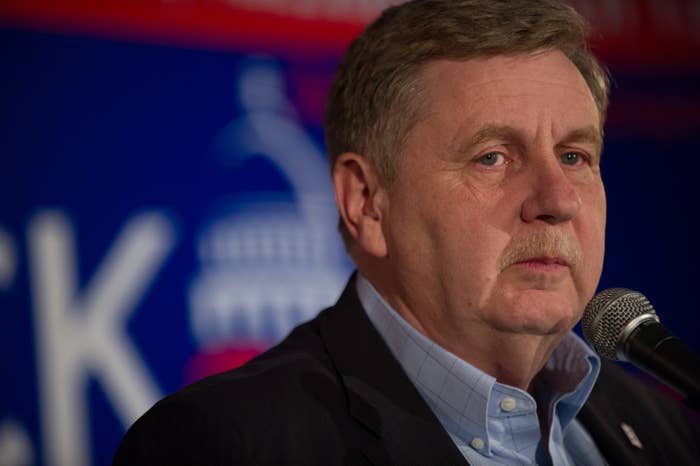 Election experts widely tout audits as a necessity for election security. Cyberattacks against voting machines are thought to be difficult to implement during a vote. But it's been relatively easy for hackers in a closed environment to penetrate machines, leaving experts less than confident of the security of electronic voting.
Researchers also have found repeatedly that electronic voting machines can be programmed to favor one candidate over another. At last year's DEF CON cybersecurity conference, hackers were able to quickly find ways to exploit all six pieces of voting equipment brought to the conference, in some cases discovering previously undisclosed vulnerabilities.
"No cybersecurity expert would tell you that any machine anywhere is unhackable," said Schneider, whose current organization, Verified Voting, monitors election equipment in the US and advocates for the nationwide adoption of machines with a paper trail. "You're never going to get that risk down to zero, so you need that ability to detect when something is going wrong."
Some states, like Virginia, have ordered the purchase of voting machines that leave a paper trail, despite the cost to individual counties that run those elections. In February, Pennsylvania issued a statewide directive that any newly purchased voting machines must leave a paper trail, though it didn't impose a timeline for areas like the 18th district to buy the new equipment.
Bills to help states buy new equipment have yet to win congressional approval. Neither the Secure Elections Act, sponsored by Democratic Sens. Amy Klobuchar and Kamala Harris and Republican Sens. James Lankford and Lindsey Graham, nor the Securing America's Voting Equipment Act by Republican Sen. Susan Collins and Democratic Sen. Martin Heinrich, has been brought up for consideration.