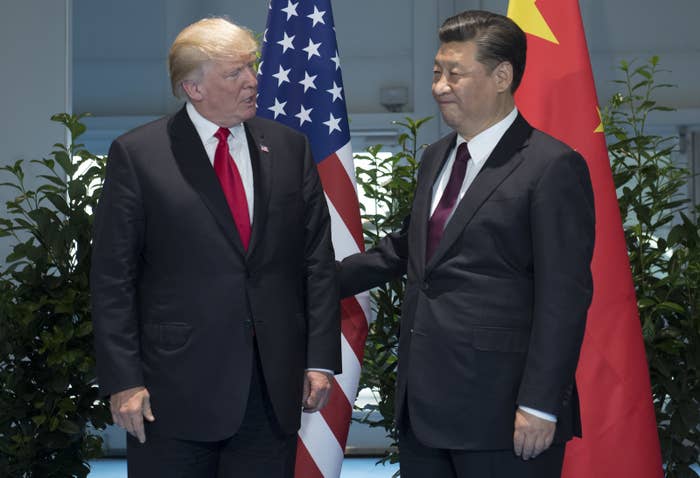 The US has arrested an alleged Chinese spy in a development that experts say marks an escalation in espionage tensions between the two countries.
The Department of Justice announced the arrest of Yanjun Xu on Wednesday and charged him as an operative for the Ministry of State Security, tasked with gaining information on Western aerospace companies.
According to the Justice Department's complaint, Xu posed as an academic and cultivated a relationship with an engineer at General Electric's aviation wing who planned to visit Belgium for work. Xu then asked the engineer to put company research data on a drive to hand over in person.
Belgian authorities arrested Xu in April. He was extradited to the United States, and the charges against him were unsealed Wednesday.
Xu would be the first accused MSS operative to face charges in a US court. While the Justice Department has charged others before, those cases were so-called name-and-shame operations, which exposes the agents while they are in their home countries with little expectation that they will ever see the inside of the US courtroom.

"Gloves are off," said Paul Triolo, a China expert at the New America think tank. "The way this officer was targeted, lured to Brussels, represents a major escalation from the naming and shaming and indicting in absentia approach preferred under the previous administration."
The US government and major private companies have long accused China of economic espionage — stealing information from US companies that finds its way to Chinese companies that use it to better their competitive position. Such hacking activity died down briefly after former president Barack Obama met with Chinese President Xi Jinping and reached an agreement in 2015 that neither country should engage in economic espionage.
While experts disagree on how much China's ceasefire was due to the agreement versus a restructuring of China's military, both the US government and major threat intelligence companies agree the incidence of economic espionage is surging.
"China is back as the most prolific nation-state actor conducting industrial espionage via cyber and non-cyber means," Dmitri Alperovitch, the cofounder of the cybersecurity firm Crowdstrike, said in a statement.
Xu's arrest comes in the midst of an escalating trade war, with the Trump administration imposing tariffs on Chinese products and China retaliating with tariffs of its own, primarily on US agricultural products grown in regions that are considered bastions of political support of President Trump. China also took out a four-page ad in the Des Moines Register filled with articles from the country's state-sponsored People's Daily, which Trump said was evidence China was "attempting to interfere in our upcoming 2018 election, coming up in November, against my administration."
It also signals a contrast between the administration's stance on China and its approach to Russia, another adversary that the US has brought multiple name-and-shame charges against spies. While Xu was extradited from Belgium, four Russians that were captured in the Netherlands as they prepared hacking operations were released. The US Justice Department charged them last week in Pennsylvania with a variety of cybercrimes, including the hacking of Westinghouse Electric, the Organization for the Prohibition of Chemical Weapons, and the World Anti-Doping Agency, which regulates the use of banned drugs by international athletes.