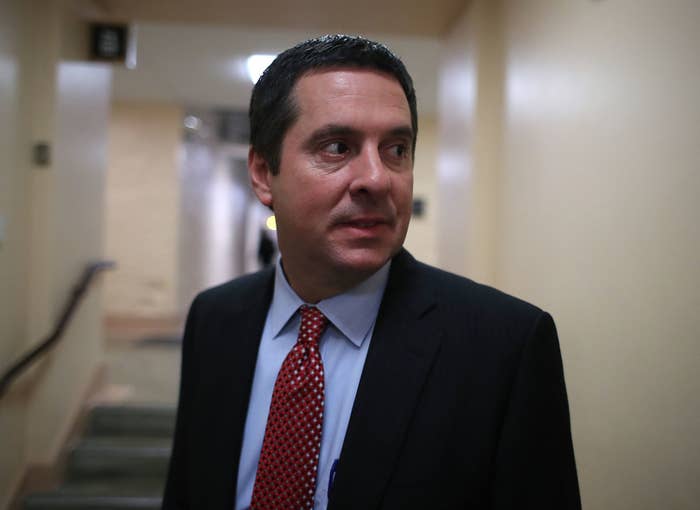 WASHINGTON — Washington appears to have abandoned its concern that the National Security Agency and other intelligence organizations have too much power to target Americans.
Even the partisan battle in Congress over whether the FBI misused the Foreign Intelligence Surveillance Act — FISA — to monitor the activities of an obscure former aide to the Trump campaign has raised few of the surveillance issues that previously roiled discussions about FISA. Those discussions led three years ago to Congress eliminating a controversial program that had allowed the NSA to gather the phone records of millions of Americans.
Three weeks ago, the same Republicans now focusing on alleged FBI abuses in obtaining a warrant to monitor the activities of former Trump foreign policy adviser Carter Page joined overwhelming margins in both the Senate and House of Representatives to renew one of FISA's most controversial sections. The bill was sponsored in the House by Rep. Devin Nunes, the chair of the House Intelligence Committee, whose staff wrote the controversial memo about the Page surveillance. President Donald Trump quickly signed the bill into law.
"If my colleagues are serious about their newfound concerns to protect Americans against unnecessary government surveillance, I urge them to rethink their votes last month to expand government spying powers under FISA Section 702," Oregon Sen. Ron Wyden, a Democratic member of the Senate Intelligence Committee and a longtime critic of surveillance practices, said in a statement.
But that's unlikely to happen, and outside advocates are expressing frustration.
"It's maddening to see these claims made without any apparent alteration in what people think is appropriate intelligence policy," said Julian Sanchez, a senior fellow at the libertarian Cato Institute who has written about surveillance law and reform since 2005.
"We need to be conscious of the history and the risk of abuse of surveillance authority for political purposes," Sanchez told BuzzFeed News. "For there to finally be a major public discussion about that, but to have it centered on an obviously frivolous instance of it is annoying and frustrating."
FISA supporters in Congress argue that the recent legislation's primary purpose, renewing FISA's Section 702, which permits the NSA to collect the communications of foreigners without a warrant, was unconnected to the battle over whether the FBI misled a secret US court about the Democratic origins of some of the information in its application for a warrant to monitor Page.
But privacy advocates argue that if Republicans were in fact concerned about that abuse, they would have used the FISA Amendments Reauthorization Act to change intelligence community practices. Instead, they argue, the extension for six years of Section 702 actually restricted Congress, not the intelligence community.
The Electronic Frontier Foundation, an internet privacy advocate, called the bill "a gift to the intelligence community" that "squanders several opportunities for meaningful reform and, astonishingly, manages to push civil liberties backwards."
A bill Wyden sponsored with Republican Sen. Rand Paul of Kentucky that would have required the NSA to get a warrant before it swept up electronic communications never made it out of committee.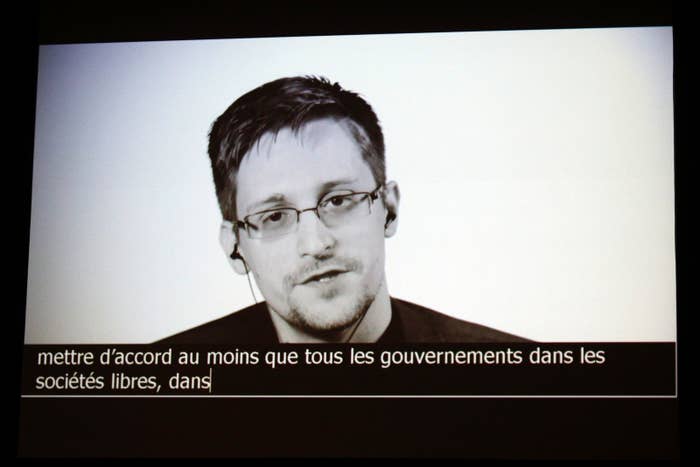 Advocacy groups that previously rallied people to the privacy cause blame the hectic political climate of the Trump administration for upending what once were sweeping concerns triggered in 2013 when NSA contractor Edward Snowden leaked hundreds of documents about the NSA's surveillance programs.
Fight for the Future, a group that specializes in mobilizing large groups of privacy-minded citizens on social media around internet freedom issues, said it had created a website to push for reform of Section 702. But when Trump's pick to lead the Federal Communications Commission, Ajit Pai, overturned rules to protect net neutrality, the group made that issue its priority.
"I would really have liked to build a really large campaign around the 702 site," Tiffiniy Cheng, the group's codirector, told BuzzFeed News. "We are a pretty small team and we were really focused on the net neutrality site."
Other privacy advocates acknowledge that they're frustrated that 702 was renewed with minimal change and contrasted it to the victory they scored in 2015 when a different authority, Section 215 of the Patriot Act, was set to expire. Reeling from revelations that Section 215 authorized the NSA to indiscriminately acquire Americans' complete phone records in bulk — call dates, times, and duration — Congress passed the USA Freedom Act, which forced the NSA to limit its scope when requesting such information.
"There did not seem to be an effort to include privacy and civil liberties groups in the conversation over reform in the way there had been in previous years," said Neema Singh Guliani, counsel at the ACLU, which worked with lawmakers on, and endorsed, the USA Freedom Act and opposed the 702 reauthorization bill.
Snowden thrust Section 702 into the spotlight when he leaked a PowerPoint presentation about a program that the NSA had codenamed "PRISM." As journalist Glenn Greenwald described it in his Pulitzer Prize–winning coverage for the Guardian, PRISM gave the NSA "direct access to the systems of Google, Facebook, and other US internet giants."
As described in a later audit by the Privacy and Civil Liberties Oversight Board, an independent federal watchdog agency, PRISM compelled American tech companies to send the NSA all chats and emails associated with a given target, identified by a "selector" such as their cell phone number or email address. Those were then stored in one or more searchable databases.
In some cases, the information collected that way was shared with the FBI or CIA.
Targeting Americans without a warrant is illegal, but the PRISM process inevitably sucks up Americans' communications, a practice the intelligence community calls "incidental collection." Privacy advocates fear PRISM means Americans' electronic communications end up in a searchable database even if there was never a clear warrant for them. The intelligence community downplays the idea that it targets Americans that way and says any added bureaucracy to that process would hamper its key operations, like stopping terror plots.
Concern about privacy versus maximizing intelligence capabilities for national security's sake doesn't line up neatly along party lines. Both Republicans and Democrats make up the most prominent proponents for each side.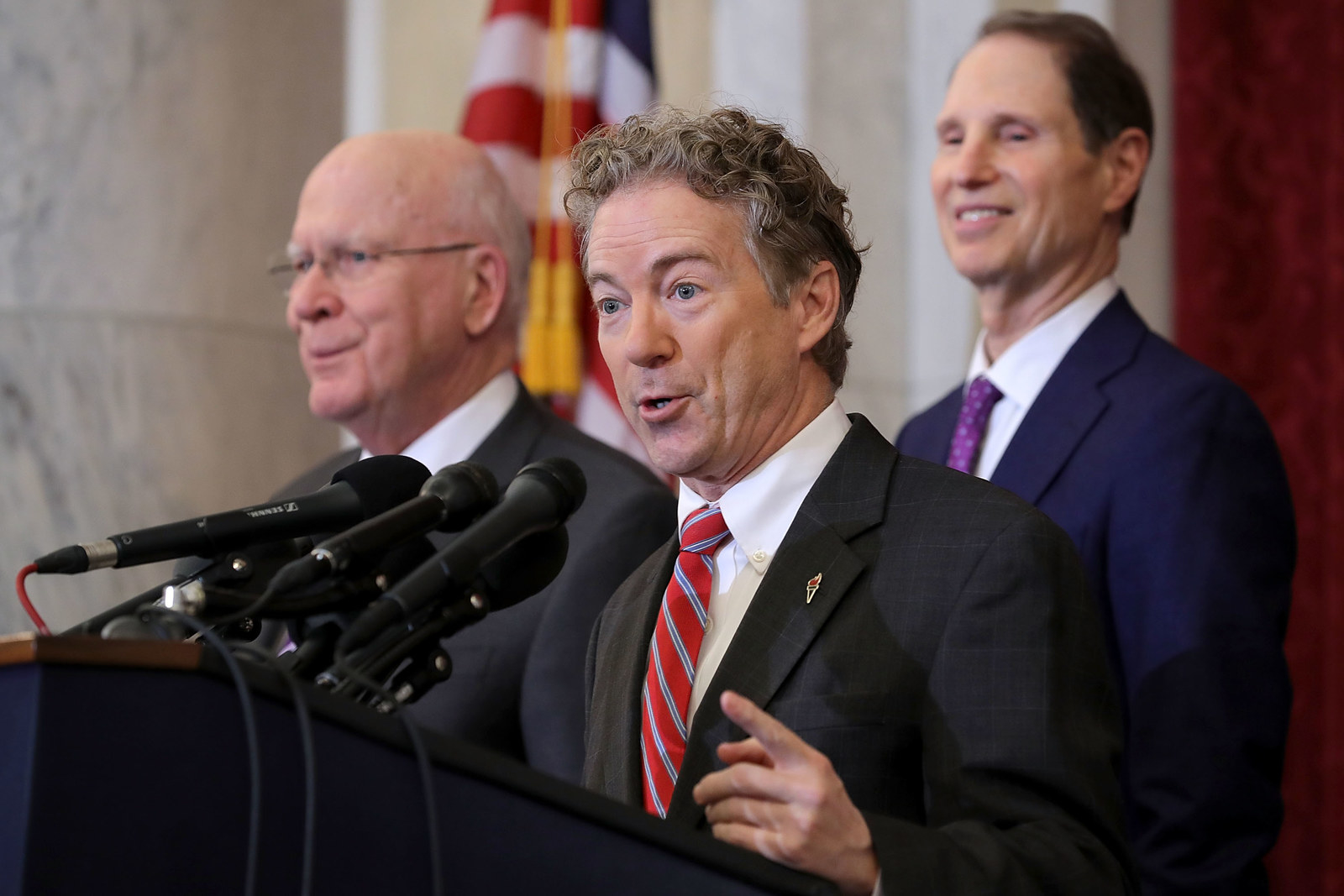 But in the frenzied environment of Trump's Washington, where the political conversation is now dominated by a special counsel investigation into whether the Trump campaign cooperated in Russia's meddling in the 2016 election, there is no longer an urgency to strengthen privacy protections.
That was apparent in a statement on Nunes' memo issued Friday by House Speaker Paul Ryan, who voted for FISA reauthorization. FISA, he warned, created "a unique system with broad discretion and a real impact on Americans' civil liberties." But he also said, "Our FISA system is critical to keeping America safe from real and evolving threats."

Intelligence chiefs, meanwhile, remain unanimous in insisting that FISA's Section 702 is essential to their operations.
Tech companies, which by some estimates have lost tens of billions of dollars in business because of the Snowden disclosures, also seem less engaged in arguing for privacy. Figures for how much they spent lobbying on the final version of FISA reauthorization have yet to be disclosed, but most major internet providers, as well as PRISM affiliates like Apple, Google, and Microsoft, all lobbied for the USA Freedom Act, even though its major reform was how the NSA collected telephone data.
Those companies declined to comment for this story, and instead pointed to trade groups' stances on the issues. One employee of a PRISM company who is familiar with its internal policy discussions said there was a notable decline in coordinated advocacy on the issue of 702 renewal.
"It just was not a galvanizing moment for anyone. Not just corporations, but the activism community wasn't there," the employee said.
Silicon Valley lobbying groups recommended reform on both bills, but were resoundingly more insistent on 215 reform than 702. Both the Internet Association and Information Technology Industry Council recommended changes to 702 in the early stages of the legislation, but didn't put up a public fight when those changes weren't part of the final bill. They declined to provide an explanation to BuzzFeed News.
For the Microsoft-affiliated Software Alliance, further reforms were ideal but the bill that passed was acceptable.
"FISA already is limited to authorizing these tools for foreign powers, which it designs to be government, terrorists, proliferators," Tommy Ross, the organization's senior director for policy, told BuzzFeed News. "There was much more faith that the 702 authority was already being used in that way as opposed to 215, which was seen as terribly broad and much more in need of attention."
For a time, privacy advocates had hoped that President Trump would become an unlikely ally for 702 reform. In the spring of 2017, angry at news that US intelligence had caught Michael Flynn speaking with then–Russian ambassador Sergey Kislyak, a natural target for US surveillance — information that likely would have come from monitoring authorized under Section 702 — Trump began referring to himself as illegally surveilled. He even claimed that President Barack Obama had ordered Trump's "wires tapped."
On Jan. 11, the day the House voted on its version of the FISA reauthorization bill, Trump tweeted what seemed to be his opposition to the bill based on a misunderstanding that it had been used to target his administration.

But that was, confusingly for some lawmakers, not the position of Trump's administration. Trump's director of national intelligence, Dan Coats, lobbied senators to pass FISA reauthorization with minimal changes, and two hours after his tweet against FISA reauthorization, Trump also expressed his support.

Despite Trump's expressed concern about FISA abuse, which was made clear in his decision to release, over the objections of the FBI and his own Justice Department, a controversial GOP-written memorandum on the Page surveillance, most participants in the debate believe that any major privacy reform is tabled for the moment.

Privacy advocates say their next chance to reform government surveillance practices will come in 2019, when the Patriot Act is scheduled to expire.
The ACLU's Guliani promised in a postmortem she wrote on the FISA bill that the effort at reform is "certainly not dead."
But what privacy issues, if any, will take center stage aren't yet clear.
"No one said surveillance reform was going to be easy," Guliani wrote.