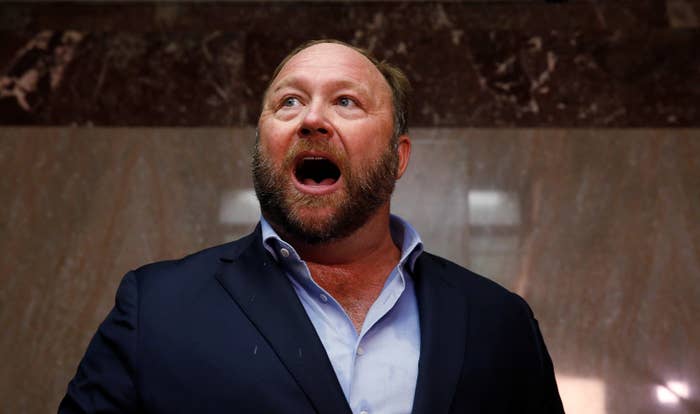 Attorneys general from nearly half the states have been invited to attend a Justice Department meeting later this month about allegations of political bias on social media platforms.
Attorney General Jeff Sessions first announced the meeting, which will be held in Washington, DC, Sept. 25, on the heels of the banning of Infowars host and conspiracy theorist Alex Jones from platforms controlled by Apple, Facebook, and Twitter for making threats and violating those platforms' terms of service.
Jones threw a tantrum during a Senate Intelligence Committee hearing with tech companies on the day of the announcement. At the time, the Justice Department said only that "a number of states" had been invited to the meeting "to discuss a growing concern that these companies may be hurting competition and intentionally stifling the free exchange of ideas on their platforms."
On Thursday, the Justice Department said that 24 states had expressed an interest in attending, prompting the agency to send them formal invitations. It declined to provide the full list of the states invited, but the guest list includes both Republican and Democratic officials. Representatives from California, Louisiana, and Texas have confirmed to BuzzFeed News that they plan to attend. Nebraska and Washington state also received invitations.
The meeting, the Justice Department said, will concern "tech companies, competition, and free exchange of ideas," and is expected to address whether companies like Facebook, Google, and Twitter have a monopoly and are biased against conservatives.
In a statement, California Attorney General Xavier Becerra, a Democrat, said he'd sought an invitation to the event and asked the Justice Department to include "states with interests involving the future and oversight of social media platforms be included in any discussion of this subject."
The idea of a series of state investigations into social media platforms worries some First Amendment advocates, and some experts say such probes would be the most legally effective strategy to attack those companies.
President Trump called for an investigation in July, after reports that some conservatives briefly didn't show up in Twitter's search bar. Twitter CEO Jack Dorsey testified before Congress that their absence was the temporary effect of an automated tool that made it harder to find users whose followers harassed other people.
In August, Trump tweeted a doctored video that falsely claimed that Google search had removed a notification of his State of the Union address, then claimed "Google & others are suppressing voices of Conservatives and hiding information and news that is good. They are controlling what we can & cannot see. This is a very serious situation-will be addressed!" The first announcement of the planned meeting came eight days later.
Joe Bernstein and Dominic Holden contributed reporting to this story.