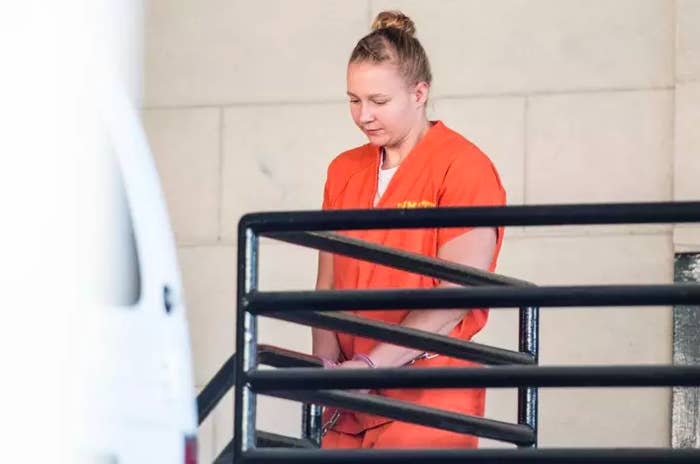 Reality Winner, the former National Security Agency contractor who leaked a classified document to prove that Russia had tried to hack American election infrastructure in 2016, has been sentenced to 63 months in prison, as prosecutors had recommended.

It's the longest civilian sentence in US history for leaking classified government information to the public.
Winner, 26, pleaded guilty in June to leaking a Top Secret NSA report, dated May 5, 2017, to the Intercept. That report outlined how the agency believed the GRU, Russia's military intelligence agency, had attempted to phish a US election vendor, believed to be Florida's VR Systems.
When that phishing attempt apparently failed, GRU officers proceeded to email individual county employees across the US with Gmail accounts that contained VR Systems in their names.
Winner's mother, Billie Winner-Davis, views her daughter as a whistleblower who was being punished for speaking truth to the Trump administration.
"Still angry," she told BuzzFeed News. "She doesn't deserve to be the example or deterrent for others. Her act was wrong but it doesn't compare to others who got off."
Before Winner's leak, that GRU campaign was unknown to the public, though other Russian attempts to influence the election — with influence operations, by hacking Democrats and leaking their emails, and trying to penetrate state voter registration databases — were.
It was finally confirmed by the US government when special counsel Robert Mueller's indictment of 12 GRU officers, in July, included charges related to the attempts to hack VR Systems. That operation included sending "over 100 spearphishing emails" in Florida alone, the indictment said.
At least two counties are known to have received those emails: Alachua County in Florida and Mecklenburg County in North Carolina, though no county is publicly known to have fallen for it.