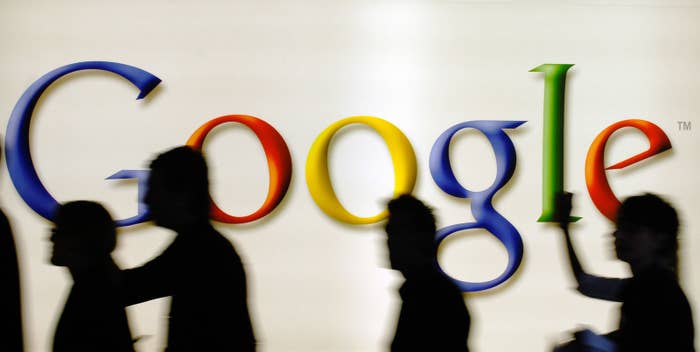 The internet's largest neo-Nazi forum found itself searching for a home on Monday after it was booted from Google's hosting service — the second time on Monday that it had been shunned by an internet service.

"We are canceling Daily Stormer's registration with Google Domains for violating our terms of service," a Google spokesperson told BuzzFeed News.
The site, which for years used popular name registration service GoDaddy, found itself suddenly homeless on Monday when GoDaddy announced it had 24 hours to find another provider after it posted an offensive article about Heather Heyer — a 32-year-old woman killed in Charlottesville, Virginia, when James Alex Fields Jr. drove his car into a crowd with the intent of harming anti-racist protesters, police say.
A source at Google familiar with the matter told BuzzFeed News that the Daily Stormer registered with Google Domains shortly before 8 a.m. PT. The registration was reviewed and denied for violating Google's terms of service — specifically for explicitly inciting violence.
It's unclear where the Daily Stormer will try to go next — or even how many of its troubles are self-inflicted. After the post about Heyer went up, someone identifying themselves as "Anonymous" posted an article at the Daily Stormer claiming they had hacked the site. But a number of prominent Anonymous figures said they knew nothing about such an operation, which didn't seem to accomplish anything but create a blog post with a picture of a person in a Guy Fawkes mask.
"There is no talk of any hack on the daily stormer on our backchannels we regard this as a troll by Daily Stormer itself," a self-identified member of Anonymous, who goes by Doemela, told BuzzFeed News.
UPDATE
On Wednesday, Cloudflare, which was the Daily Stormer's publicly named host and which had been providing it some security services, also dropped the site, according to a posting from Daily Stormer founder Andrew Anglin. Also on Wednesday, Twitter appeared to have blocked many of the site's accounts.
Cloudflare did not respond immediately to requests for comment from BuzzFeed News. In an email, a Twitter spokesperson said the company does not comment on individual accounts, but that "The Twitter Rules prohibit violent threats, harassment, hateful conduct, and multiple account abuse, and we will take action on accounts violating those policies."