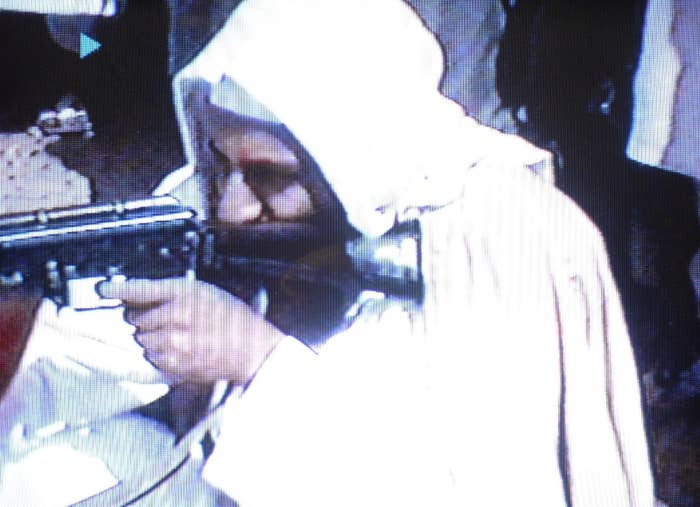 The CIA has reinstated internet access to its final archive of Osama bin Laden's files after nearly a week, but hundreds of documents that were in the initial posting have been removed.
The trove originally contained about 470,000 files when it was posted Nov. 1. But the new posting is 3,935 documents lighter, according to a list compiled by Emma Best, a national security journalist and archivist who downloaded the original fileset when it first became available and has made it available on the Internet Archive.
The files became inaccessible the day after they were posted. Readers who clicked on the link on the CIA site were redirected to a page where the CIA said the files were undergoing maintenance to correct a technical error.
Digital archivists who work with large filesets say it's not unusual for sites that host large archives like the bin Laden one to experience serious delays if they get substantial traffic. But the new archive is about 60 gigabytes smaller, Best said.
Asked for comment, a CIA spokesperson referred to the agency's explanation on its website, which said that all the removed files were either copyrighted or potentially contained malware. Some of the deleted documents, viewed by BuzzFeed News, are copyrighted books on Islam and jihad. Many of those missing also contained executable files that could be used to plant malware on a computer. The agency also converted bin Laden's Word document files, which can hide malicious code, into PDF files.
The CIA didn't respond to why it didn't take those safety measures in the first place, or to why it chose to host the files, instead of the Office of the Director of National Intelligence, which has hosted all the previous bin Laden file dumps. Some of its converted PDF files are garbled, indicating a hasty operation.
"Not sure why there would need to be a rush — those docs were seized five years ago," said Ned Price, a former CIA analyst who has argued that the CIA's decision to release the files is related to Director Mike Pompeo's hostility toward Iran and opposition to the Obama-era nuclear deal.
"Congress has another couple months to decide the fate of the Iran deal," Price told BuzzFeed News. "So I do think this lends credence to that theory."