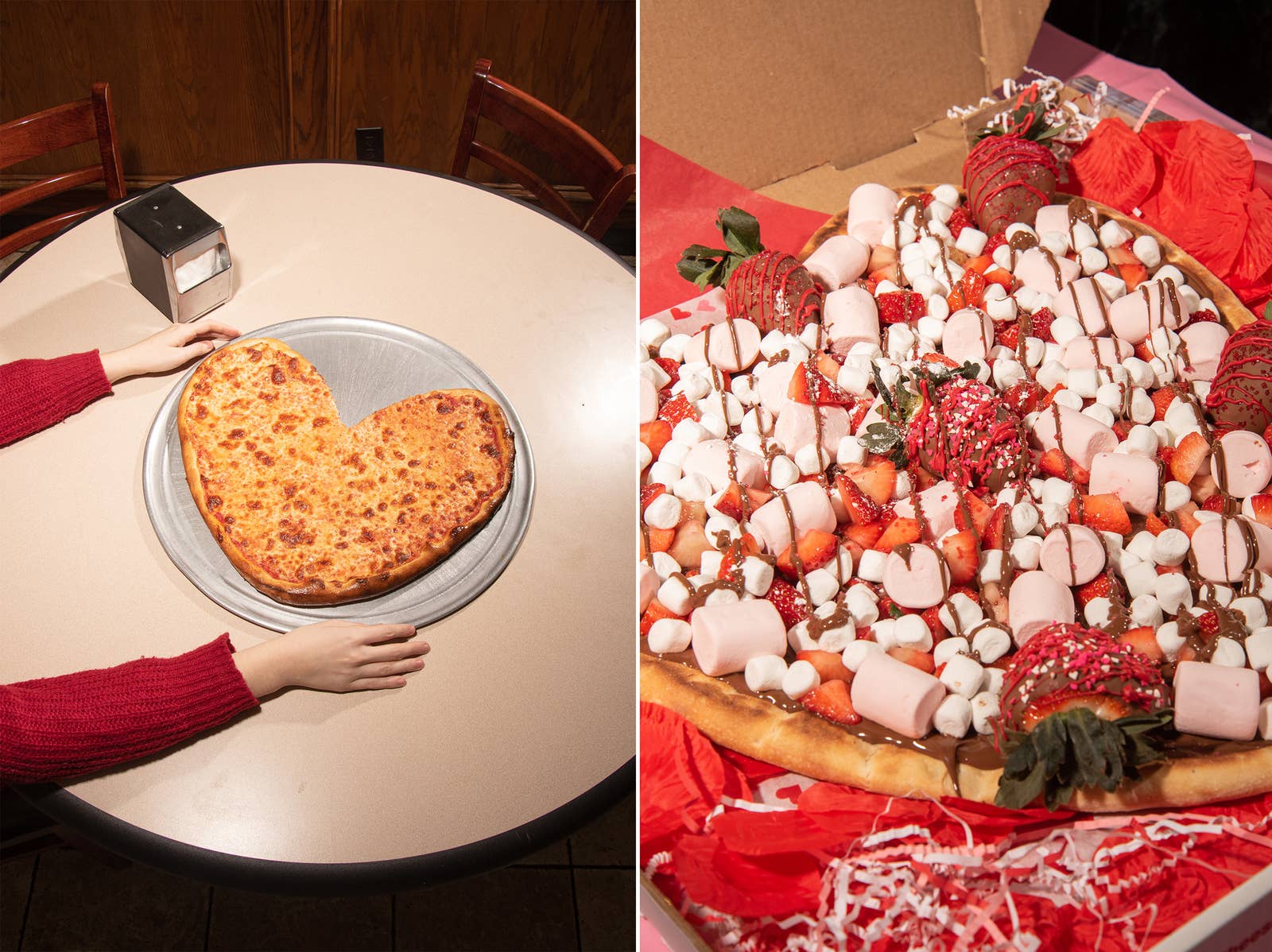 For Valentine's Day, there are many played-out traditions, including buying chocolates, balloons, and flowers for a loved one. But what about incorporating pizza to spice things up? Two New York City–based pizzerias have been doing just that — making special edition pizzas for Valentine's Day.
Since 2008, Tony's Pizzeria & Restaurant in Brooklyn has made the Ti Amo, a sweet pizza with a Nutella base that's in the shape of a heart and includes chocolate-covered strawberries, marshmallows, and sprinkles. It is definitely a deluxe pie that's sure to impress any recipient.
Three miles away, Maspeth Pizzeria, which began making a Valentine's Day pizza about 15 years ago, chose a more traditional but equally delicious approach for its heart-shaped pizza.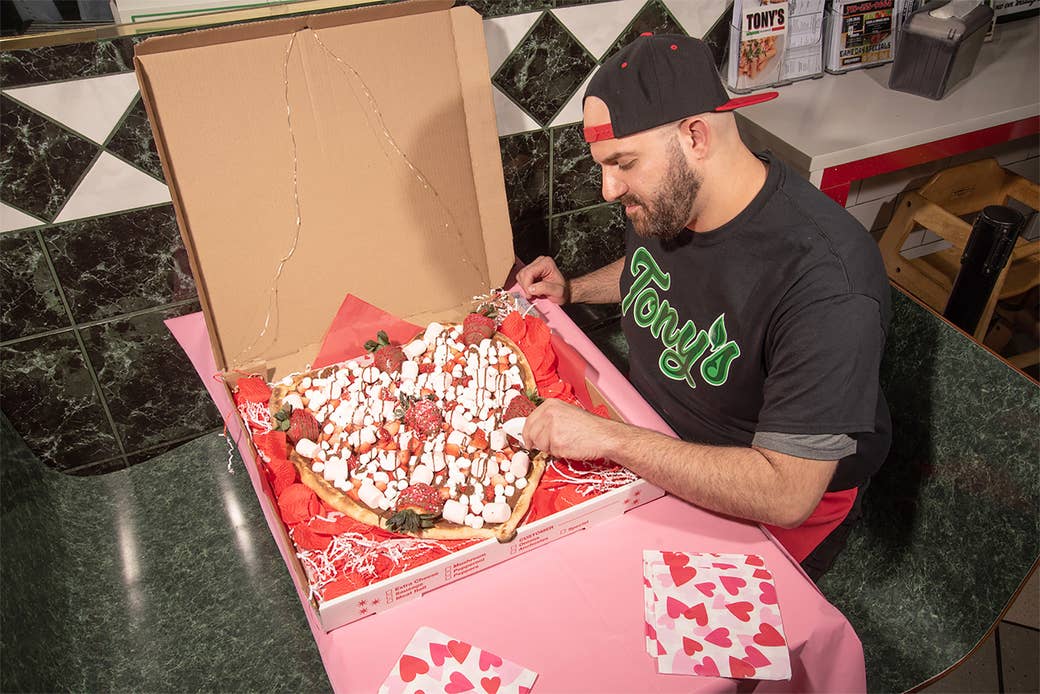 "We are all here because we want to be here," Jack Polizzi of Tony's Pizzeria in the Bushwick neighborhood of Brooklyn, told BuzzFeed News. His parents, Anna and Anthony Polizzi, founded Tony's in 1974 after they immigrated to the United States from Sicily. Jack helps run the business now with his two brothers, Sal and Anthony. "Everyone loves pizza. Even if you have bad pizza, it's still good pizza," adds Polizzi.
The Ti Amo pizza was created by Jack in 2008 when he was in college while working at his parents' pizza spot. He wanted to do something special for Valentine's Day and was inspired to make a sweet pie. Originally the Ti Amo pizza was circular, but as the holiday neared, Jack decided to make it heart-shaped. Jack, Sal, and Anthony are innovative in the kitchen and love listening to customers bring new ideas in for their pizzas. Out of their love for experimenting with pizza toppings, the Ti Amo was born.
Jose Mencho, manager of Maspeth Pizzeria, remarked how excited people get when they see their heart-shaped pizza. "The people love it — it's something special for this time [of the year]." In addition to the cheese pizza, Maspeth Pizzeria, like Tony's, offers many customized options, including chocolate, bananas, and of course, Nutella. Mencho adds, "We make everybody happy."