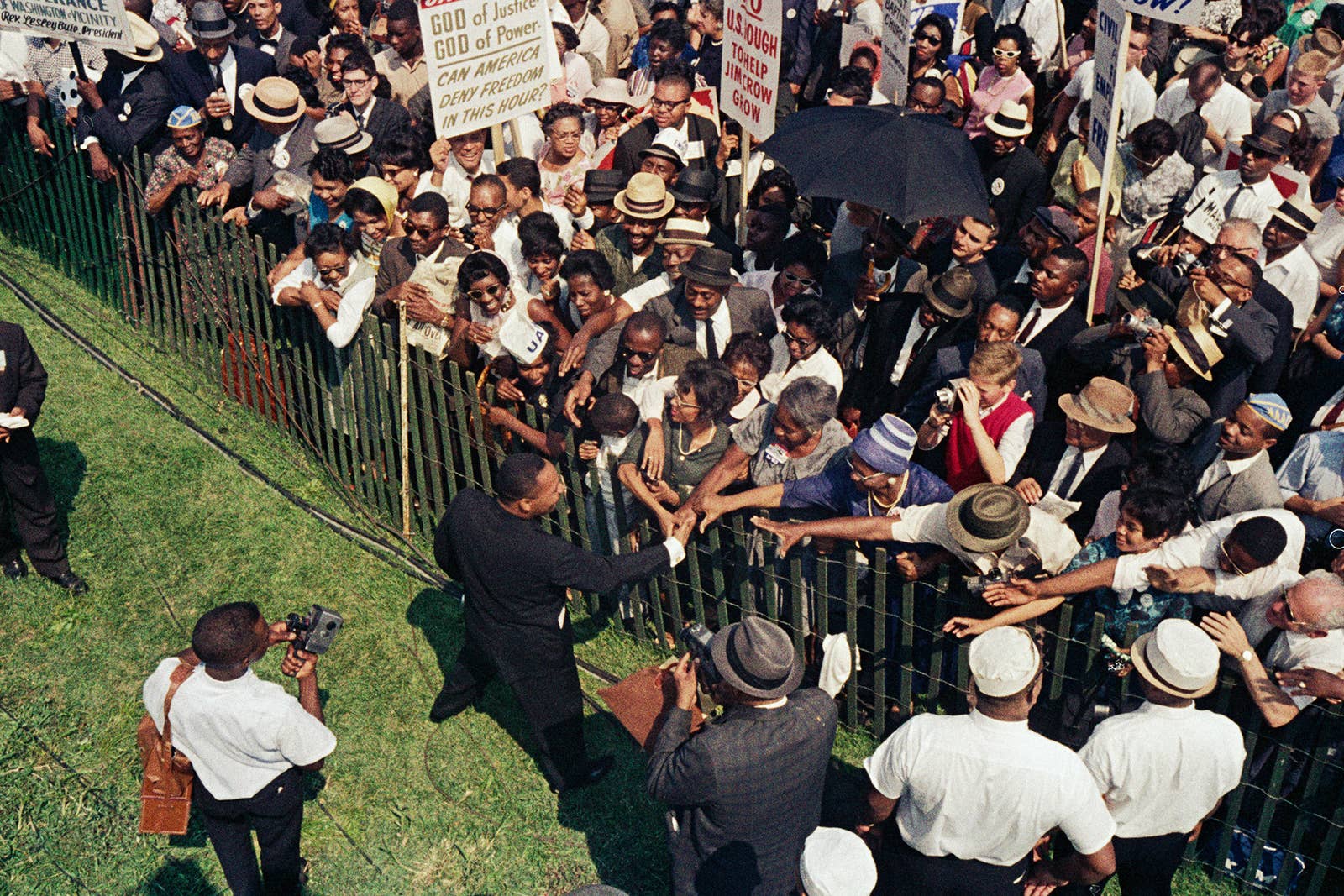 On August 28, 1963, Dr. Martin Luther King Jr. delivered his famous "I Have a Dream" speech to an estimated 250,000 people during the March on Washington for Jobs and Freedom.
Organized by A. Philip Randolph and Bayard Rustin, the march to Washington, DC, was one of the largest demonstrations in US history. Its purpose was to advocate for the civil and economic rights of Black Americans following centuries of racism, discrimination, and segregation. The event featured speeches and musical performances from other prominent figures like Bob Dylan and future congressional representative John Lewis. But it was King's closing address that would go down in history as one of the most iconic speeches ever given.
Though the 1963 march is remembered as one of the greatest moments of the civil rights movement, it was primarily captured by photojournalists in black and white. But surely color film existed at that point, so why didn't photographers use color to capture this important day?
David Campany, curator at large for the International Center of Photography, told BuzzFeed News that while weekly magazines often printed color photographs in the early 1960s, newspapers did not.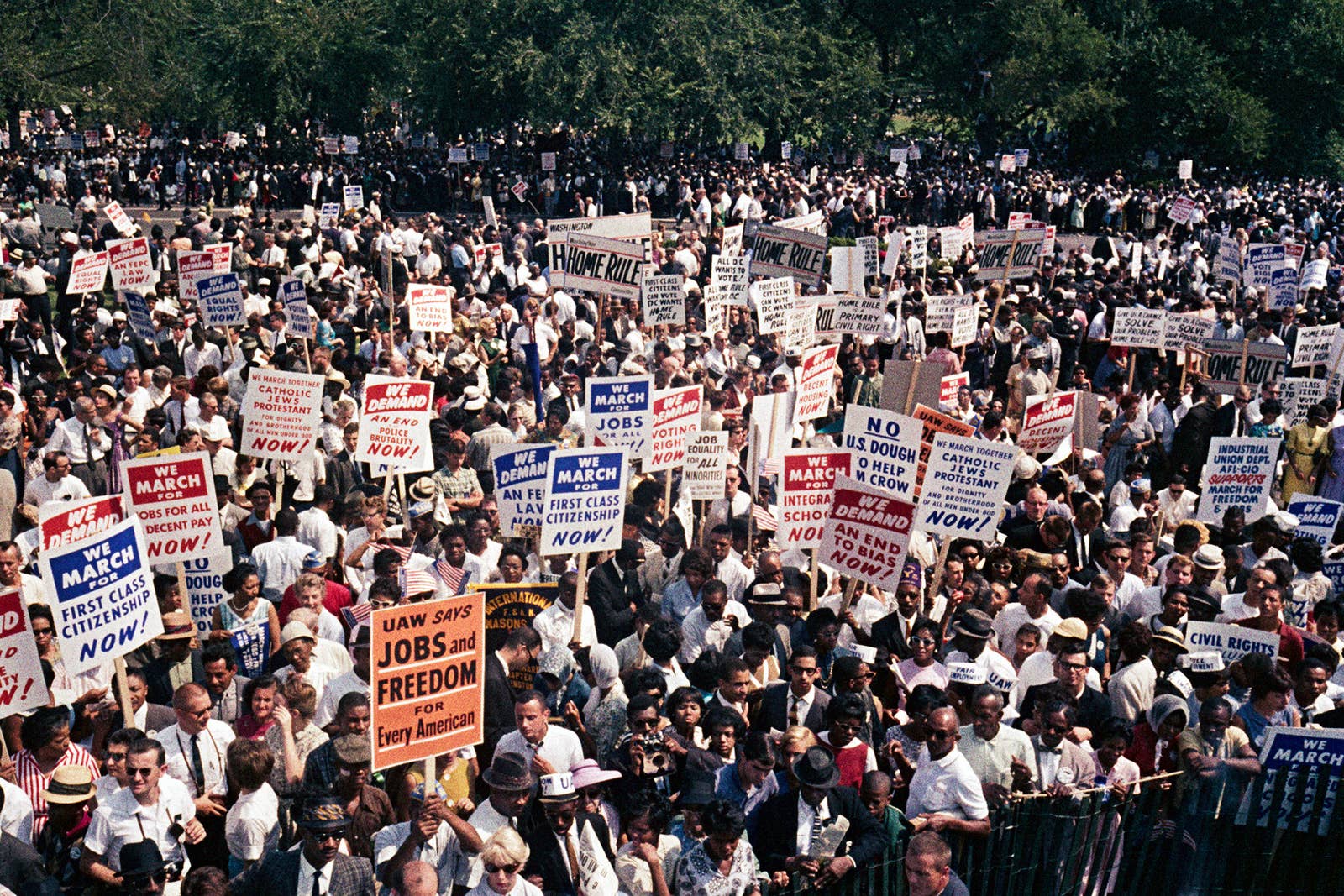 "Many photographers were shooting both color and black & white, but very often their color work wasn't used," Campany said in an email.
Rediscovered color images of moments like the March on Washington can help those historic events "feel relevant and contemporary," he said.
Work by Bob Parent does just that. Parent, a Canadian-born photographer, was one of few photographers who shot the march in color, providing a unique look into that day. Though he was best known for his images of jazz musicians, including Charlie Parker and Thelonious Monk, Parent also focused on social justice and political issues in his work during the 1960s. Looking at his and other photographers' color images of the march, it's easy to see similarities to the social justice rallies of today and feel like you can step into the photographs.