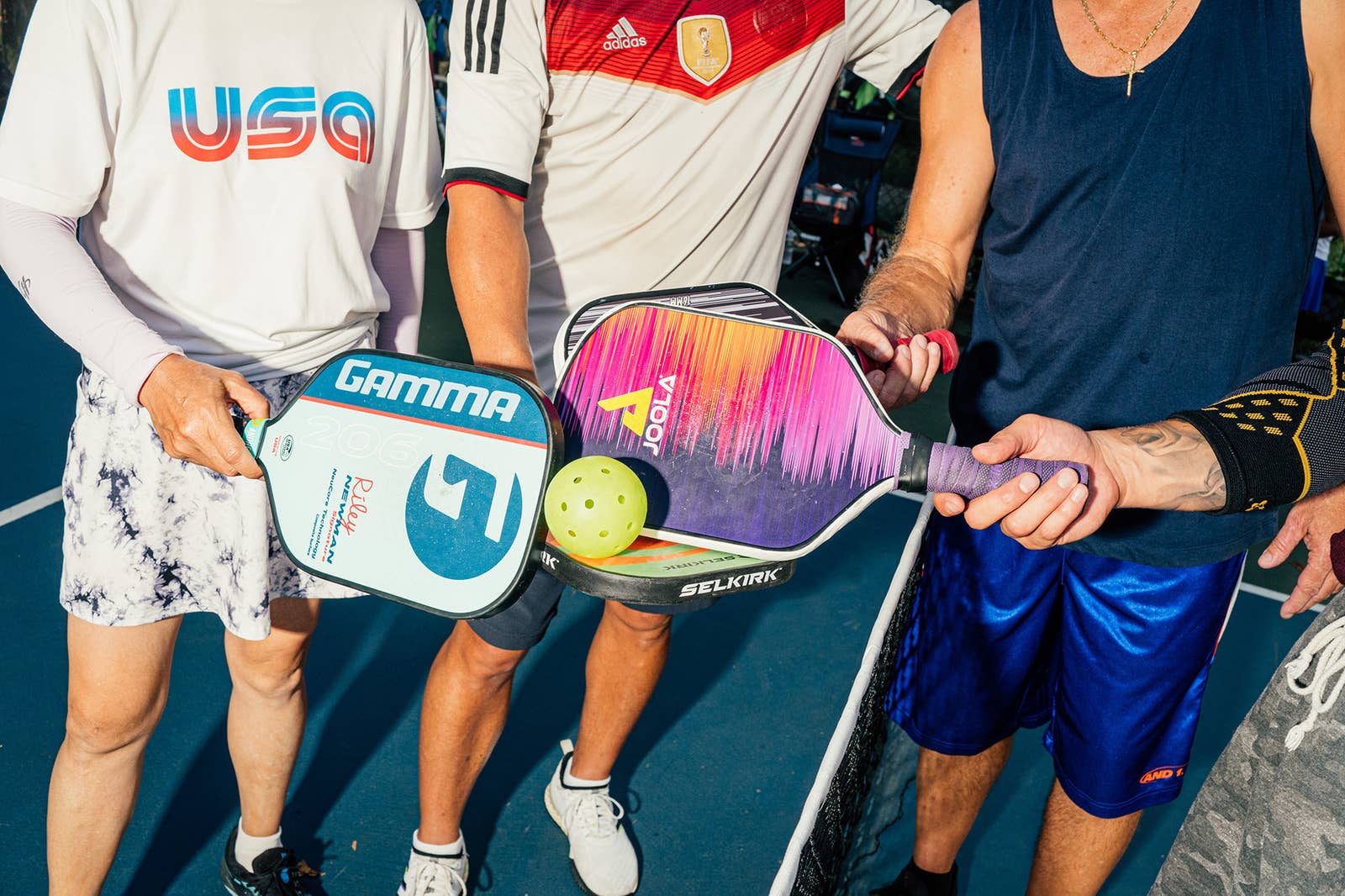 Over the past two years, there's been a tremendous uptick in pickleball's popularity across the US, particularly in New York City. There have been multiple articles about its health benefits. Celebs enjoy it (the Kardashians, Leonardo DiCaprio, and even Larry David are among them). And pickleball has a relatively easy learning curve, making it a fun activity for people of all ages and genders to enjoy. The New Yorker even recently posed the impossible question: "Can Pickleball Save America?"
"Me being 56, I get to play competitively with my son, who's only 30," Brooklyn resident Rick Dalcortivo said. "So there's no age boundary in this game, as long as you can pick up the ball and play." It's common to see a wide range of players spanning ages old and young, with a strong sense of community. In February 2022, the Sports & Fitness Industry Association said that pickleball had gained roughly 4.8 million participants nationwide and has had a growth of almost 40% over the last two years.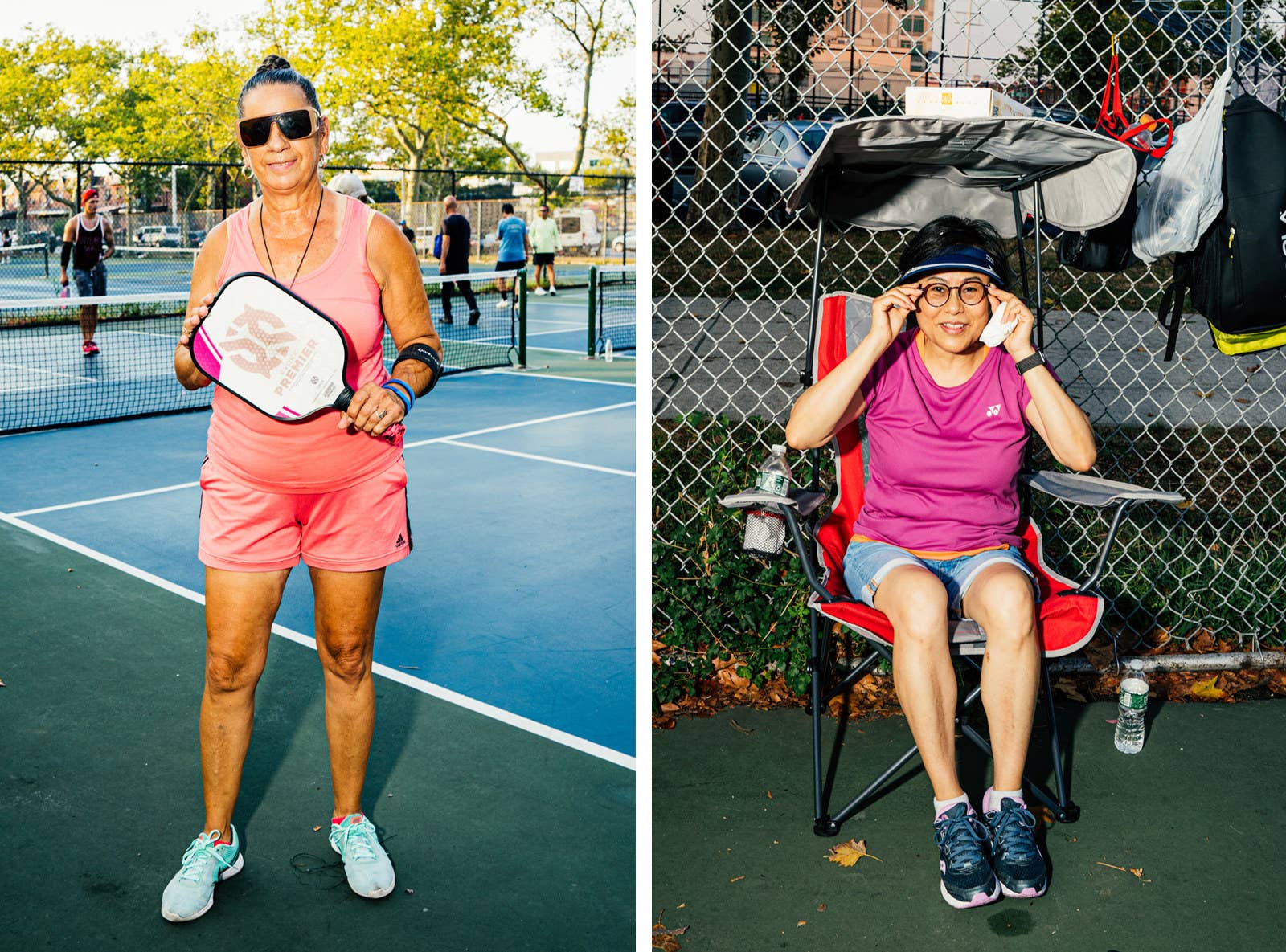 The COVID-19 pandemic has most definitely led to the rise of pickleball in 2022. "Firsthand experience, August 2020 is when we went out and purchased our four pickleball paddles from a Modell's that was going out of business," said Eric Ho, who cofounded NYC Pickleball with his wife, Ray Xiong. "That really saved us in terms of finding an outdoor activity that we could pick up quickly and play together."
Over the past couple of years, websites like NYC Pickleball have popped up as a useful guide for pickleball lovers, with information including where people can play and what gear to buy.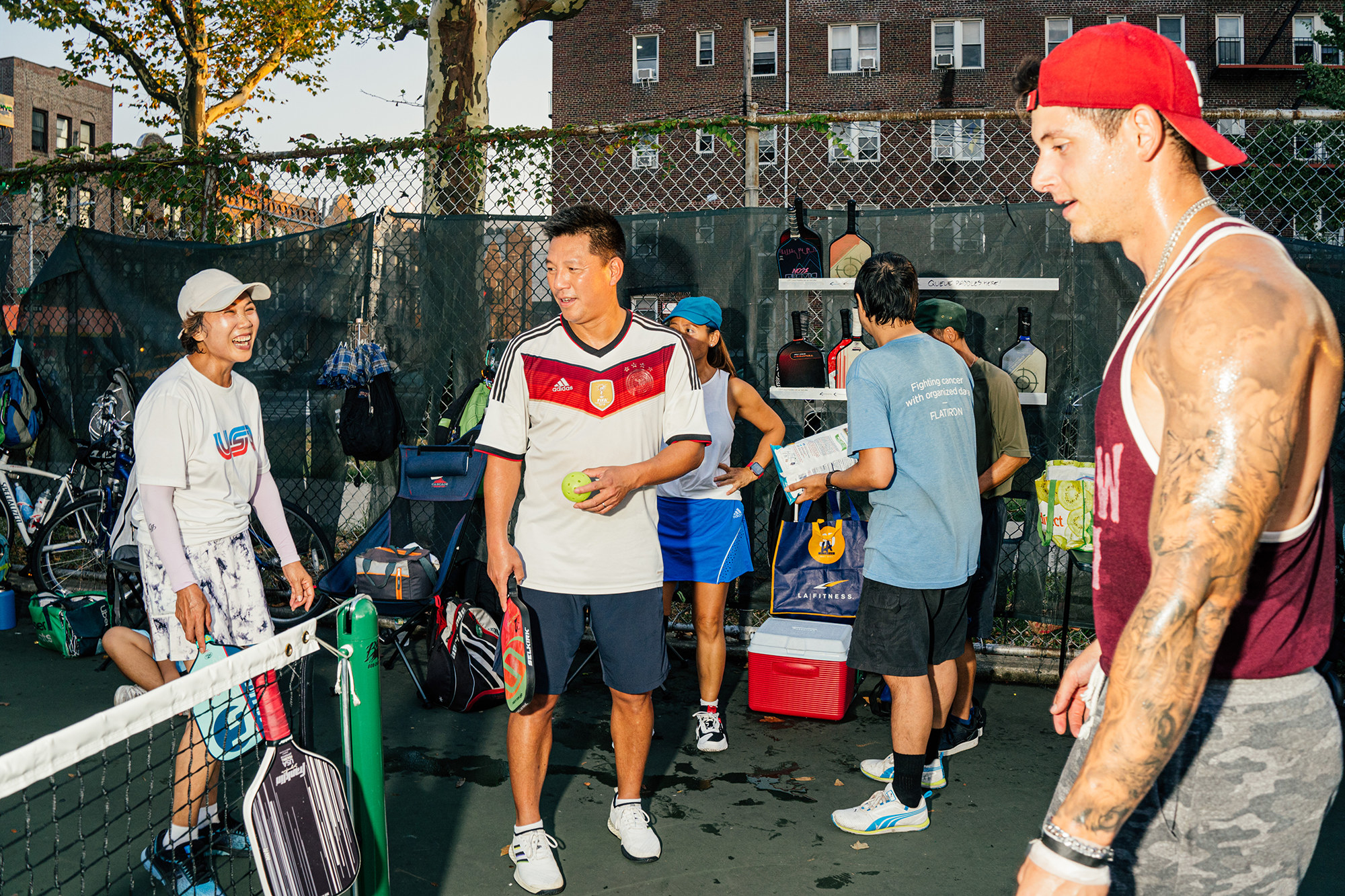 As a result of this growth, cities and towns around the US have been working to meet the rising demands of pickleball's popularity. New courts are being built, while some are converted from existing spaces. At Leif Ericson Park in Sunset Park, Brooklyn, the four pickleball courts there were converted from rarely used junior tennis courts.
"It did not take away from tennis courts, if anything the junior tennis program kind of just fell out because a lot of the kids play regular tennis," said Paul Curiale, a USA Pickleball ambassador in Brooklyn. "If you check out the [pickleball] court size, the courts are 44x20, the same size as badminton."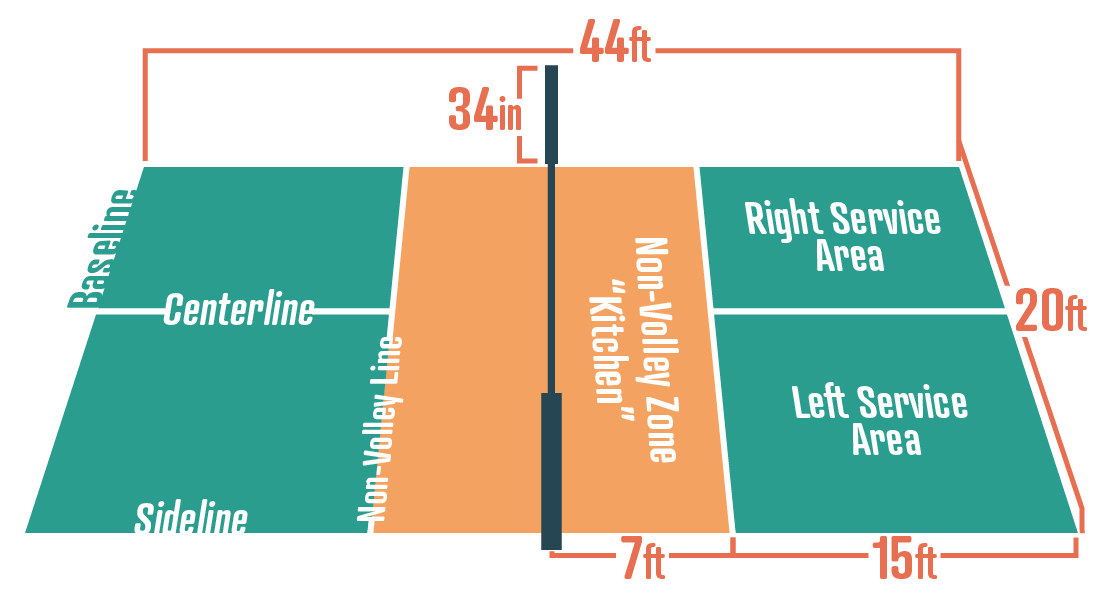 The average pickleball game lasts approximately 15 to 25 minutes and is played to 11 points, with the winner having to win by 2 points. Like tennis, it can be played one-on-one (known as singles) or two-on-two (doubles). And it's common for pickleball lovers to play multiple games throughout the day and into the evening.
"The first time I played it, I was hooked."
Another thing one can easily pick up from pickleball is its strong sense of community. "On Fridays, we bring food and drinks and have a little party. Everybody brings something," said Rochelle Martinez, 73, who picked up the sport last year and became a proud pickleball devotee. "The first time I played it, I was hooked."
Along the waterfront in Brooklyn Bridge Park sits Pier 2, which houses one of the most bustling pickleball courts in New York City after opening spring 2022. Though Pier 2's courts were expensive (they were formerly under-used bocce courts), many pickleball courts are not as fancy.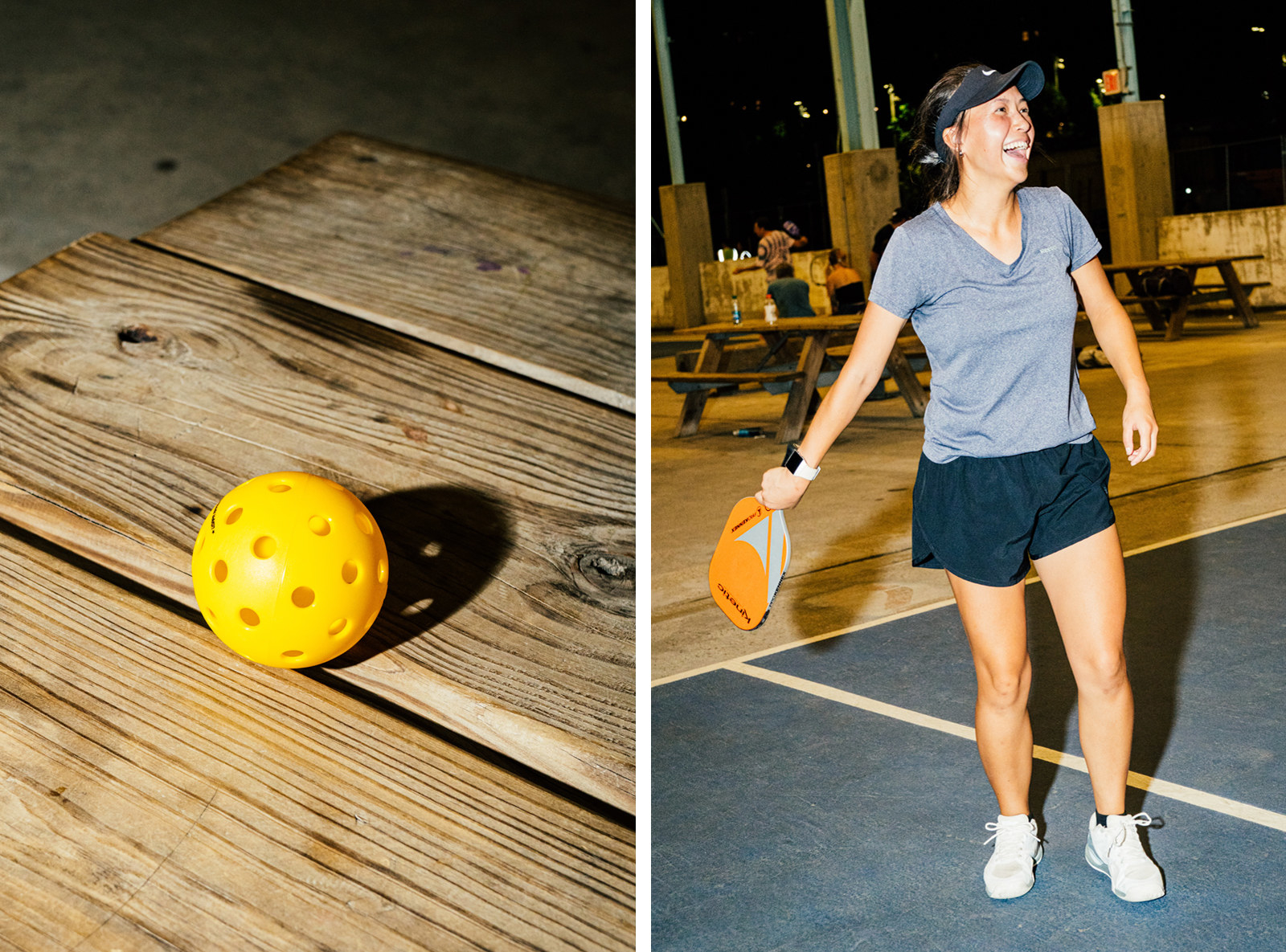 "New York City is unique in that so many of the courts are just lines painted or even taped by pickleball players themselves," NYC Pickleball cofounder Ray Xiong said. "So the requirement of having a net or bringing your own net is something that I think helps to build a really strong sense of community amongst the players here."
Though it's just a fun activity for many, there's some serious money involved at the pro level. The Professional Pickleball Association notes on its website that there were over $3 million in 2022 pro player payouts. One of the top players in the US is 23-year-old Ben Johns, who had previously been ranked No. 1 in the world for doubles, mixed doubles, and singles by the association. Johns, like other pickleball notables, even has a signature paddle bearing his name.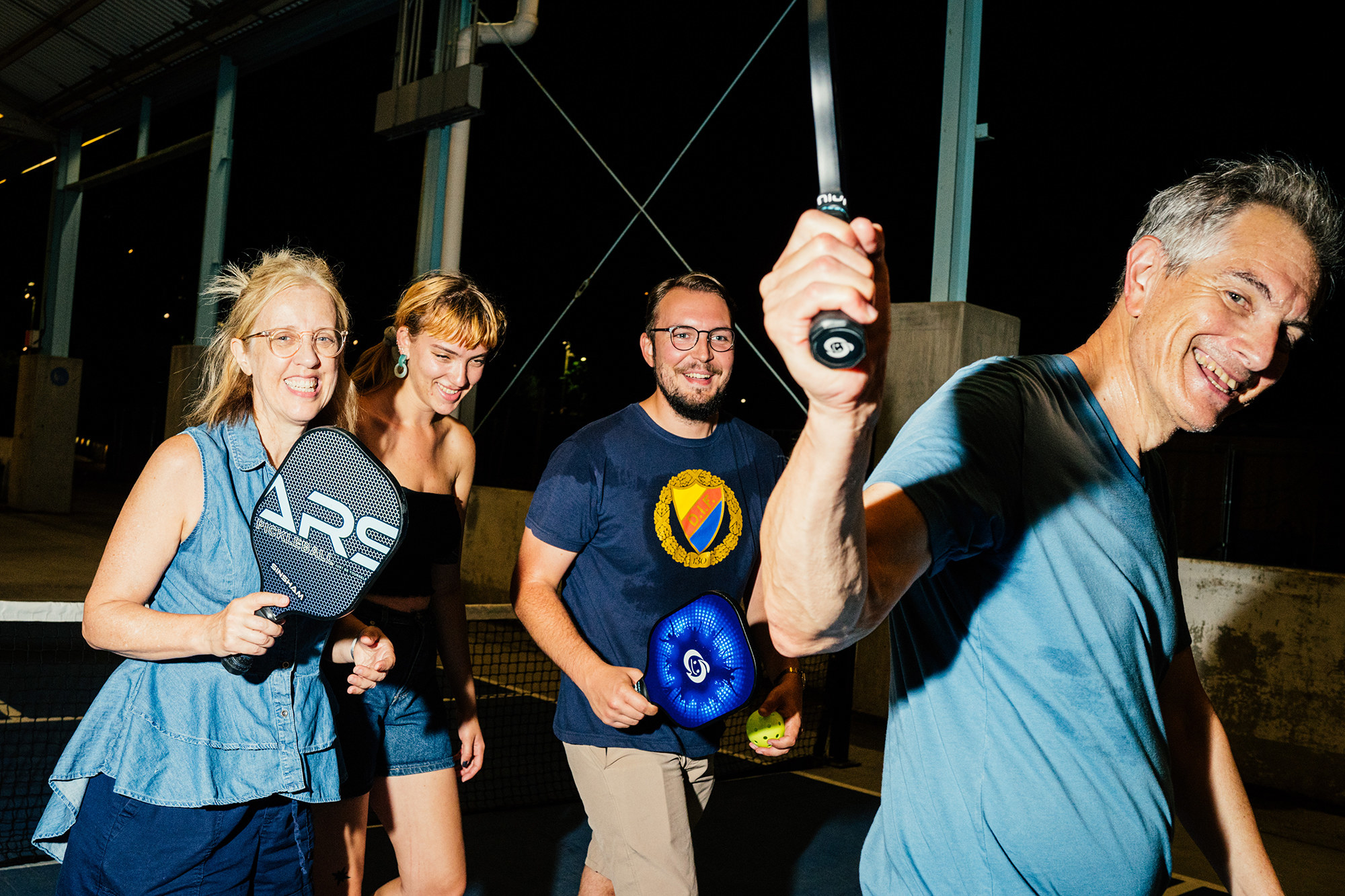 Speaking of names, where did the name "pickleball" actually come from? The sport was invented during the summer of 1965 on Bainbridge Island, Washington, at the home of former Congress member Joel Pritchard. It's understood that Pritchard, along with friends Barney McCallum and Bill Bell, not only thought up the game, but also created its rules. As for the name, there are two popular competing stories: that the name came from Joel's wife, Joan Pritchard, being influenced by the term "pickle boat" in rowing, or that it was named after the family dog "Pickles" (which was technically debunked but is still part of the sport's lore). A third, less popular possibility for the name's origin comes from cofounder Bell, who was said to competitively enjoy putting his opposition in a "pickle." No matter what the origin of the name is, pickleball is clearly here to stay for a long, long time.