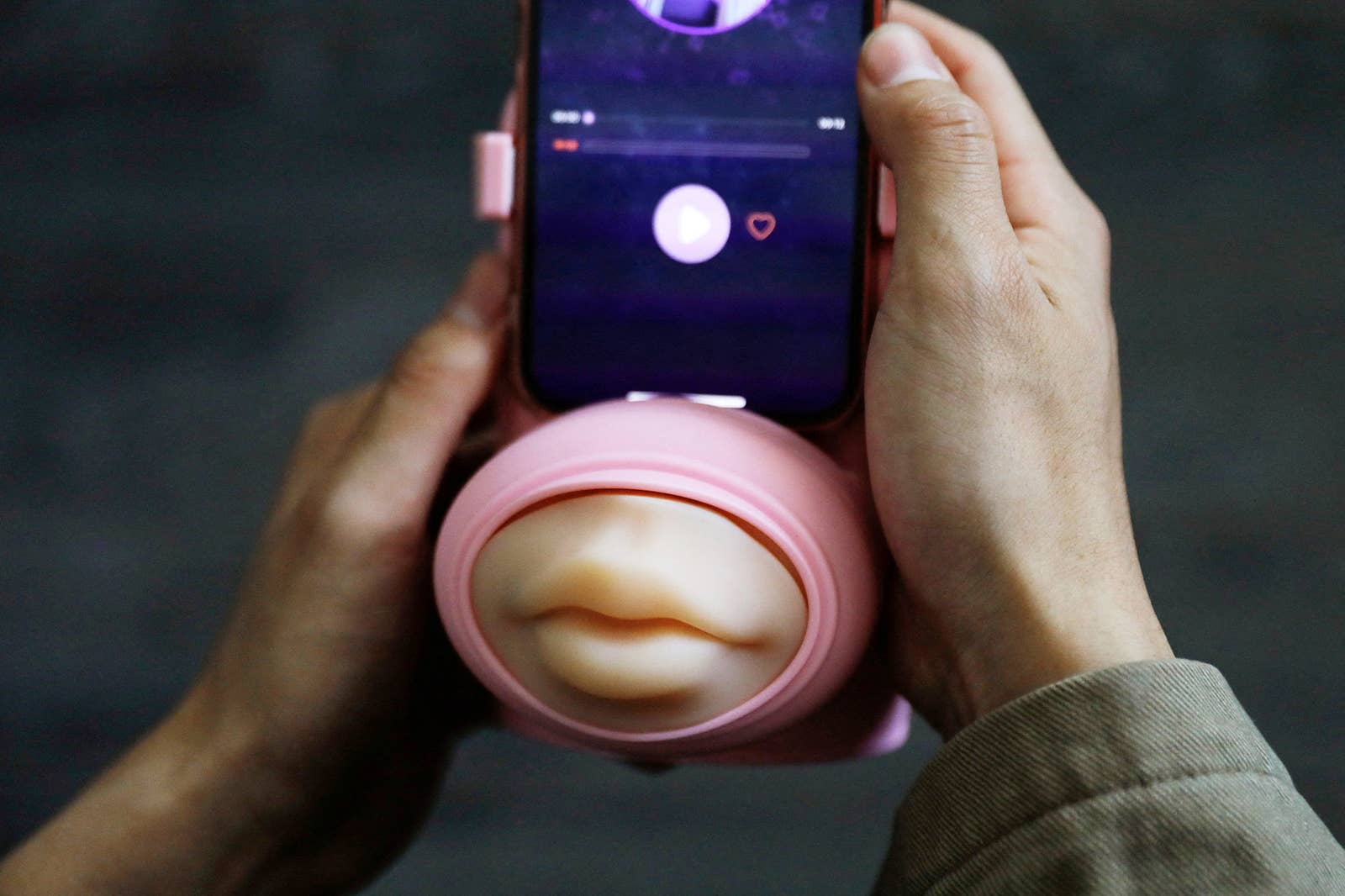 This week in photos started off Reuters releasing images from earlier this month of a kissing machine named MUA that was invented by a Chinese start-up. Yes, you read that right.

MUA, named for the sound one makes when a kiss is blown, collects data from your mouth as you kiss it and uses motion sensors in the device's silicone lips. It mimics kissing a partner and is designed with long-distance relationships in mind. If one feels compelled, it's also possible to download kiss data submitted by other users via an accompanying app. It even warms up and makes sounds!
The product, which looks like something from an episode of Black Mirror, was first released on Jan. 22 and, within two weeks, received a total of about 20,000 orders. China's strict COVID lockdowns inspired MUA, with its inventor Zhao Jianbo telling Reuters, "I was in a relationship back then, but I couldn't meet my girlfriend due to lockdowns." Though this device is unique, there have been previous similar inventions in Tokyo in 2011 and Malaysia in 2016.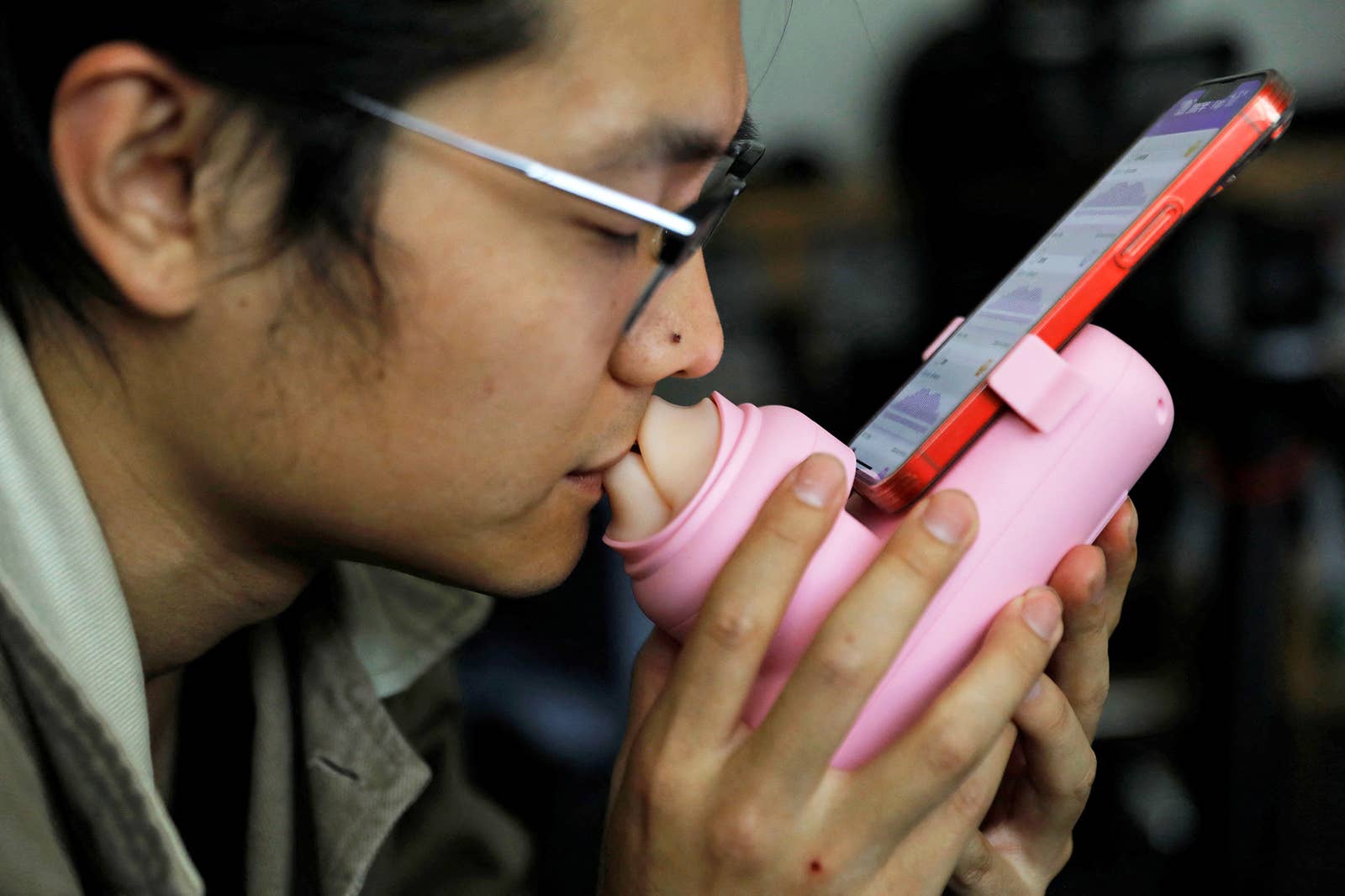 Paris is burning
Protests in Paris over pension reform escalated into more fiery clashes with police, with an estimated 1 million people taking to the streets. Thursday was the ninth day of demonstrations, with protests turning more violent; at least 80 people were arrested and piles of garbage were lit on fire.
"Everyone is angry. Everyone thinks this law is unfair, but it particularly penalizes women who are expected to produce future generations of the nation, and then find they are punished for doing so," a social worker identified as Marie told The Guardian.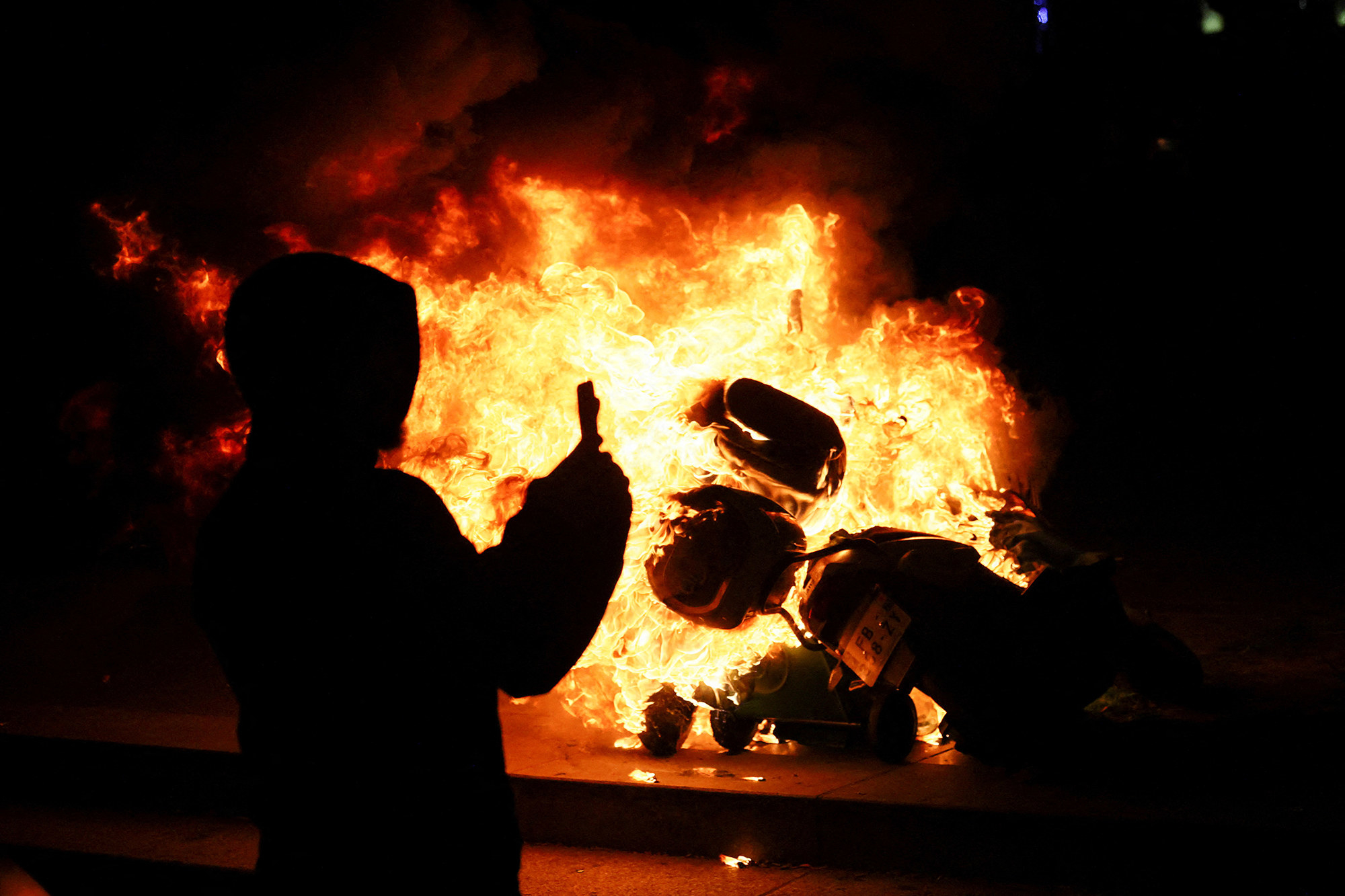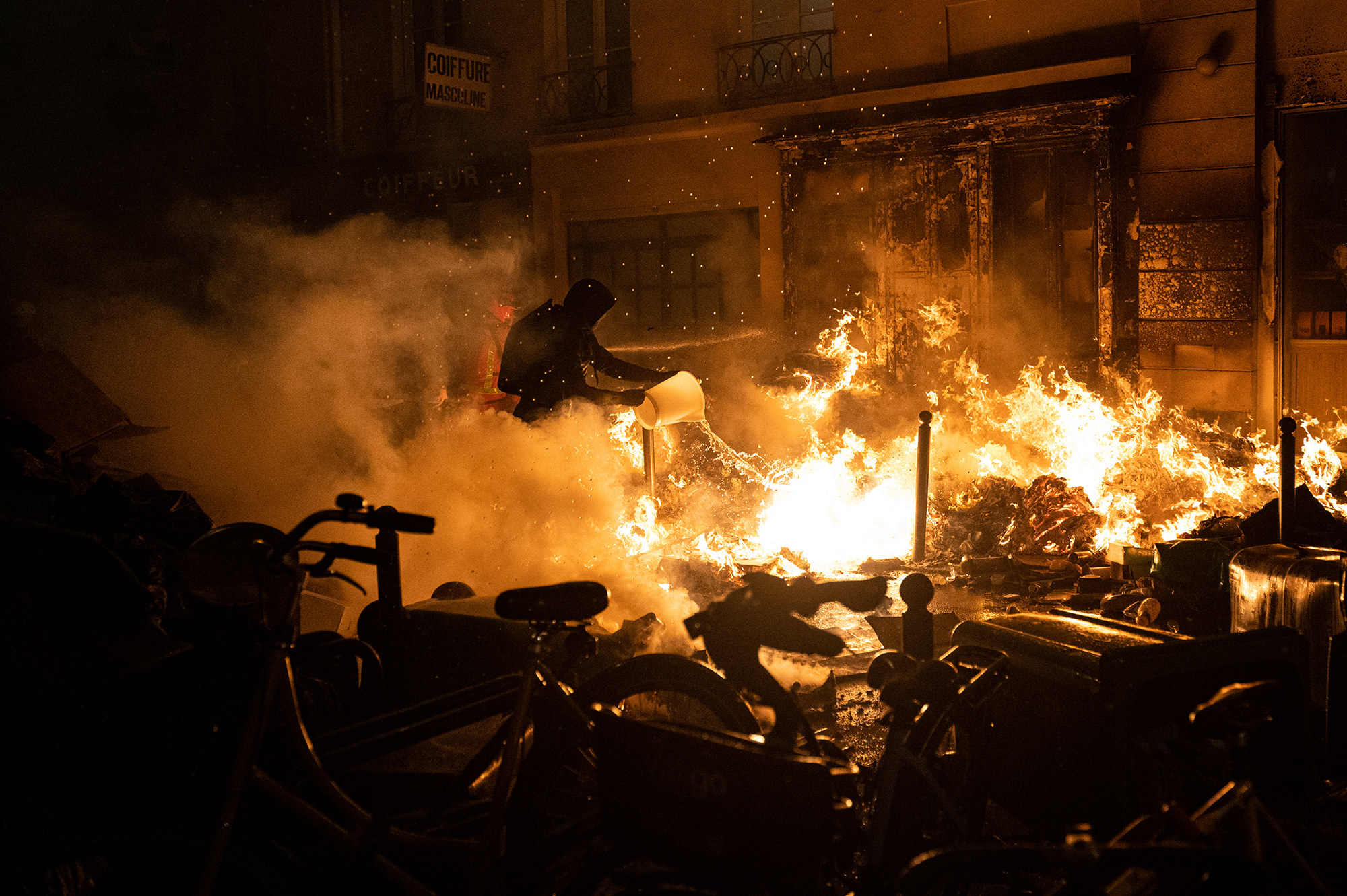 The indictment cometh
This past week, scores of reporters swarmed the Manhattan Criminal Court anticipating the announcement of former president Donald Trump's indictment. Trump is facing a potential arrest regarding his alleged role in paying hush money to adult actor Stormy Daniels. Freelance photographer Angus Mordant, who has been outside the courthouse since Monday, told BuzzFeed News, "I'm not sure if an indictment feels more or less imminent with each passing day."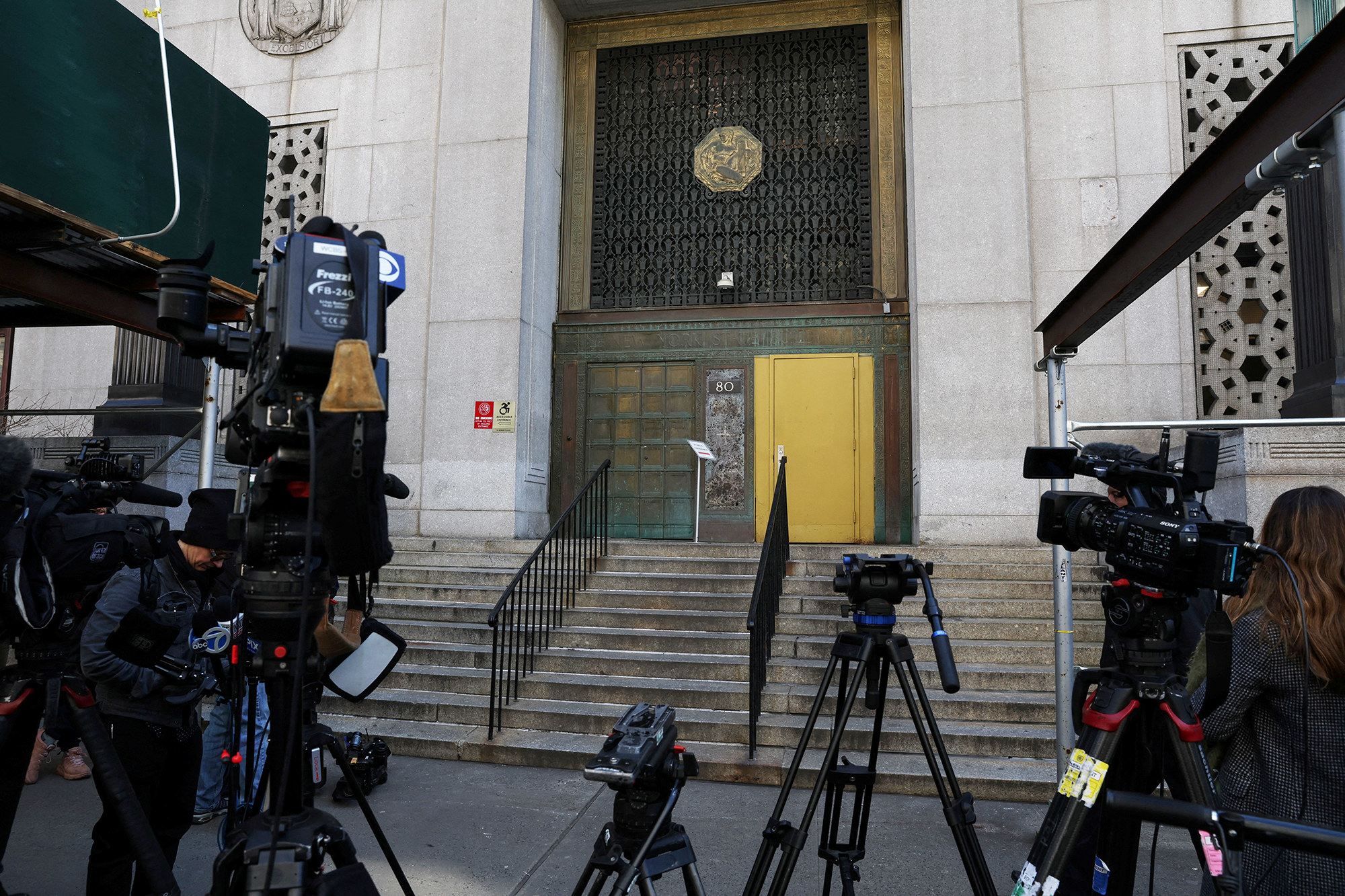 More from around the world
A young southern white rhinoceros named Jogi made an appearance with his mother Malia at the Safari de Peaugres, south of Lyon, France, on March 22. Jogi, who was born in the early morning hours of Feb. 22, is the first southern white rhinoceros to be born in France.
The cherry blossoms are at peak bloom in Washington, DC, this week. Tourists and locals alike flocked around the Tidal Basin to see the Yoshino cherry trees blossom, which has been a tradition for more than 100 years, since the trees were given by Japan in 1912. Peak bloom, according to the National Park Service, is when 70% of the cherry blossoms have fully bloomed.