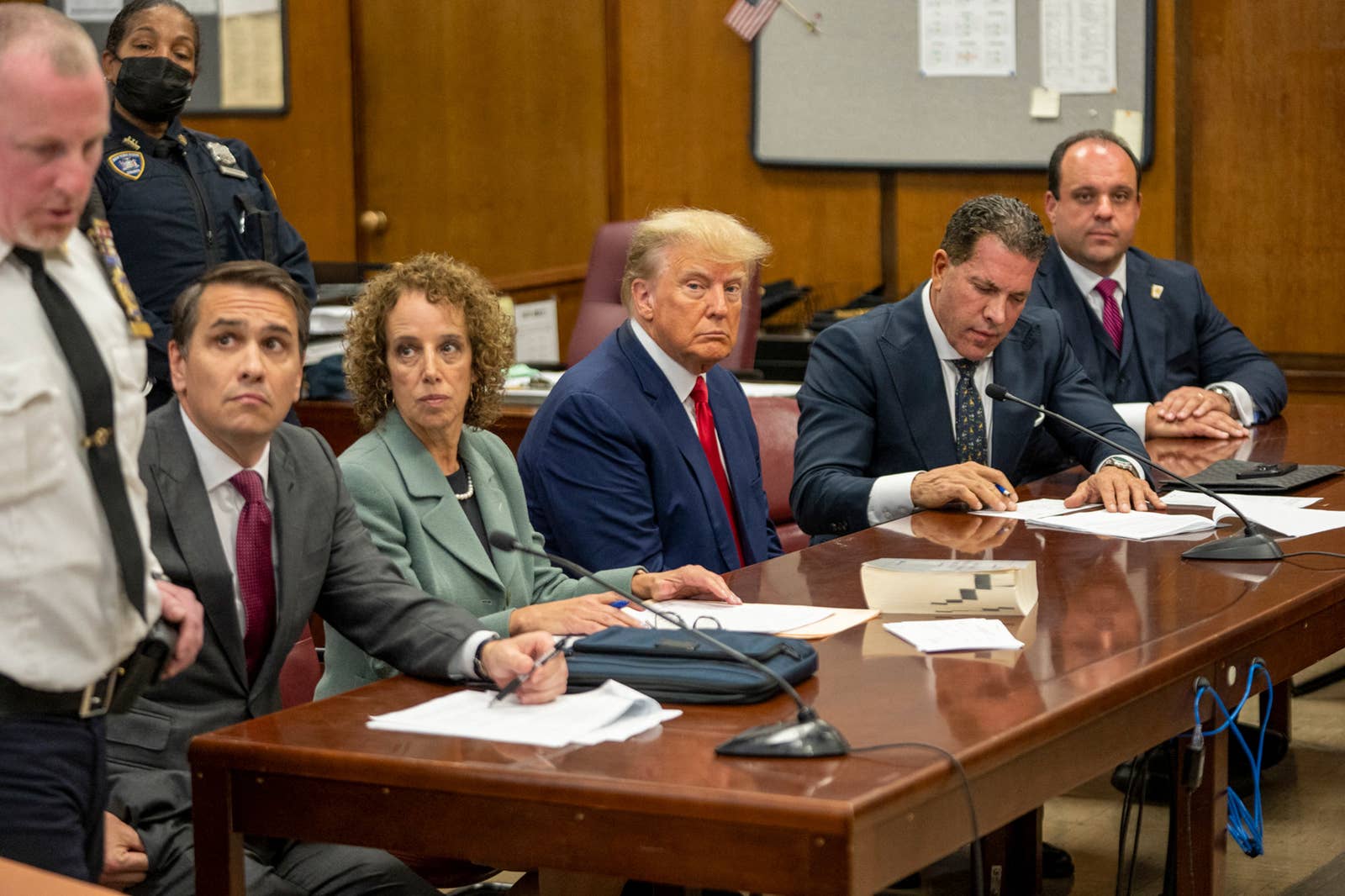 Earlier this week, as you may have heard, former president Donald Trump was arraigned in Manhattan on 34 felony charges. Outside the courthouse was complete chaos, with BuzzFeed News reporter David Mack writing that it "was exactly as clownish as many had imagined it would be."
BuzzFeed News also had cameras outside the court, along with virtually every other news outlet in the world, capturing demonstrators and the ensuing media circus. Inside the courtroom, a few select photographers had special access to capture Trump, who is the first US president to be arraigned on criminal charges.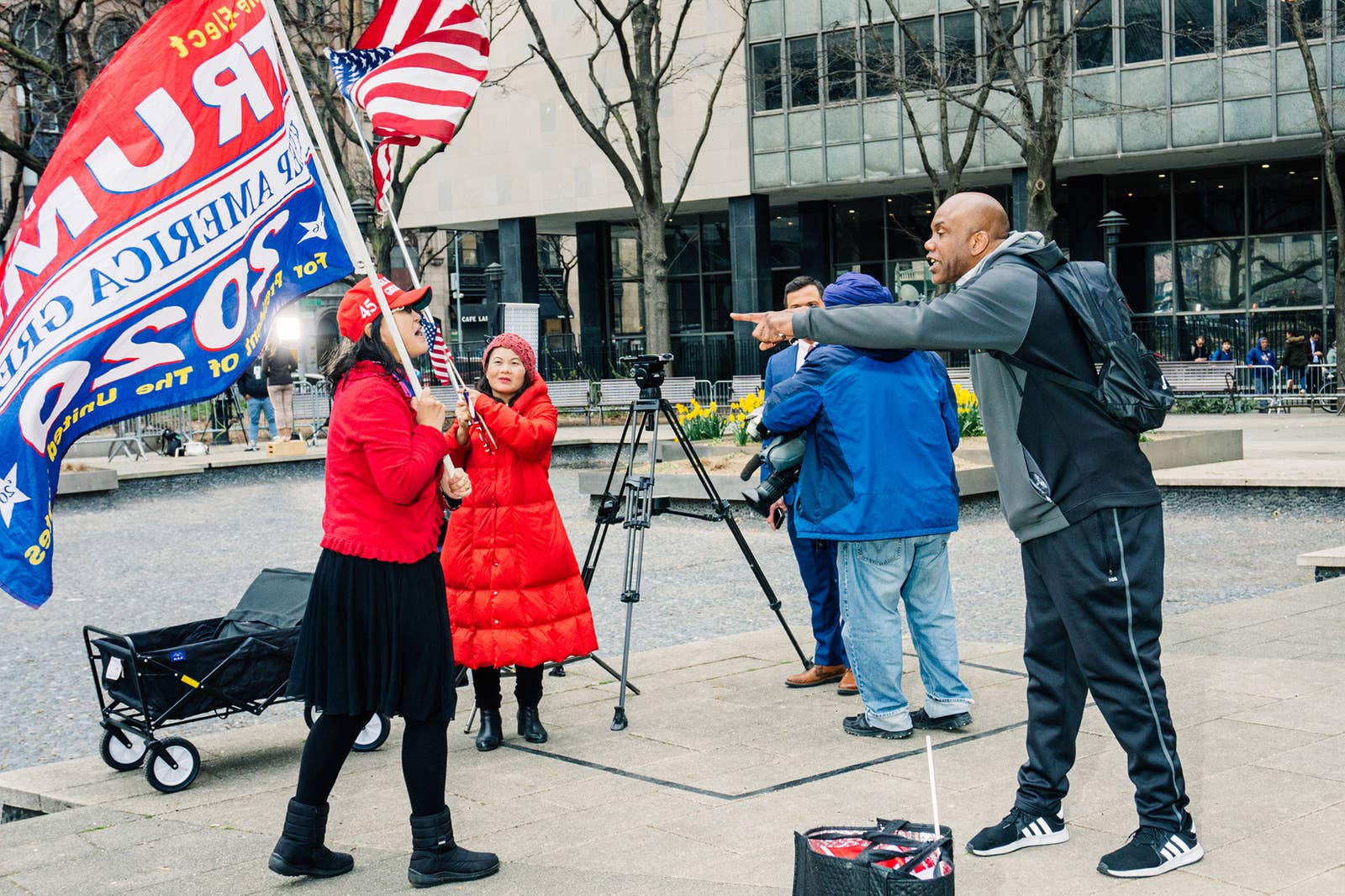 "When I saw that he was looking right at me, it was chilling," said freelance photographer Steven Hirsch, who's been capturing images of proceedings at the Manhattan Criminal Court for 18 years. "Seeing Trump's arraignment in person was absolutely surreal."
Hirsch and five other photographers had only 61 seconds to get their shot of the former president. "The whole thing was over in a second, but it seemed like an eternity," Hirsch told BuzzFeed News.
Protests in Nashville
On April 3, thousands of student protesters descended on the Tennessee State Capitol during an anti-gun demonstration following March 27's deadly school shooting. Students walked out of their classrooms at 10:13 a.m., the same time the fatal attack at the Covenant School began.
On Thursday, Tennessee's Republican-controlled Legislature expelled two Democrats, Reps. Justin Pearson and Justin Jones, from the state House of Representatives for taking part in gun control protests in the state capitol's chamber last week.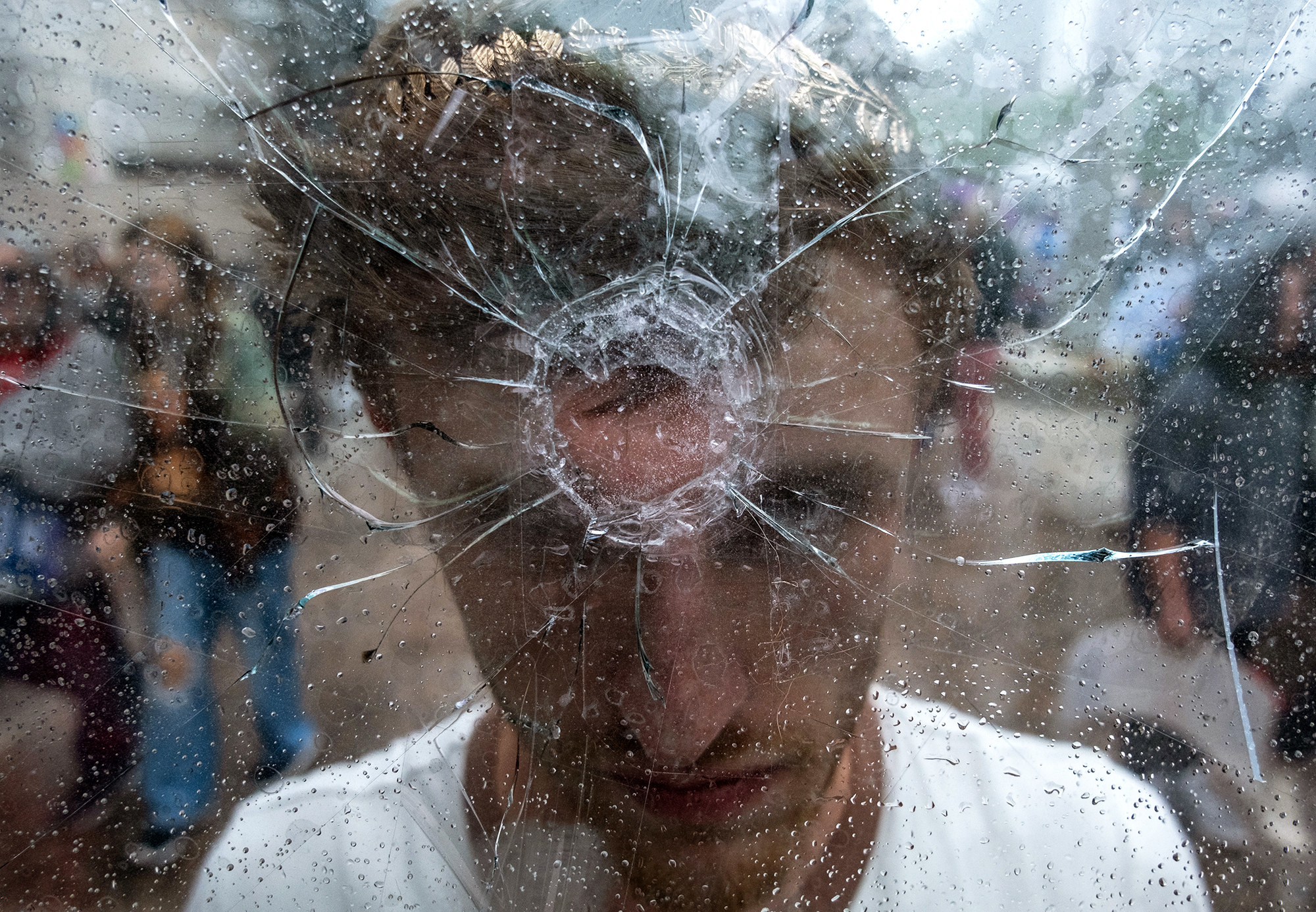 Little Rock Devastated
At least 32 people were killed as tornadoes tore through several states last week, including Alabama, Arkansas, Illinois, Mississippi, and Tennessee. Little Rock, Arkansas, was hit particularly hard, with homes and commercial buildings flattened. An estimated 2,100 homes or businesses were in the tornado's path.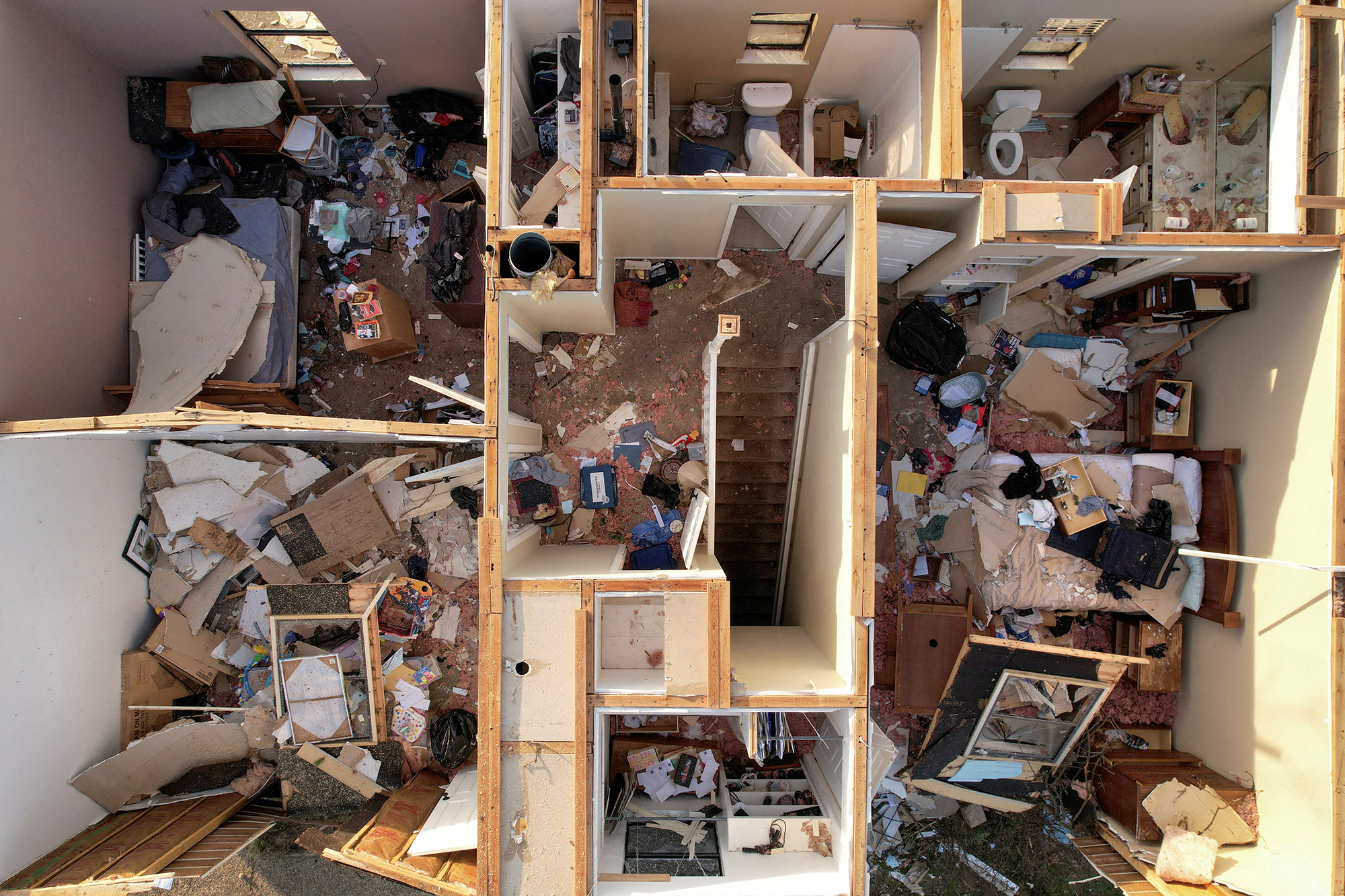 More from around the world
In China, authorities on April 4 used controlled explosions to break up frozen parts of the Heilongjiang river on the China–Russia border. The demolition was to reduce possible flooding in surrounding towns and villages. The practice, which has been used in years past, attracts throngs of spectators.