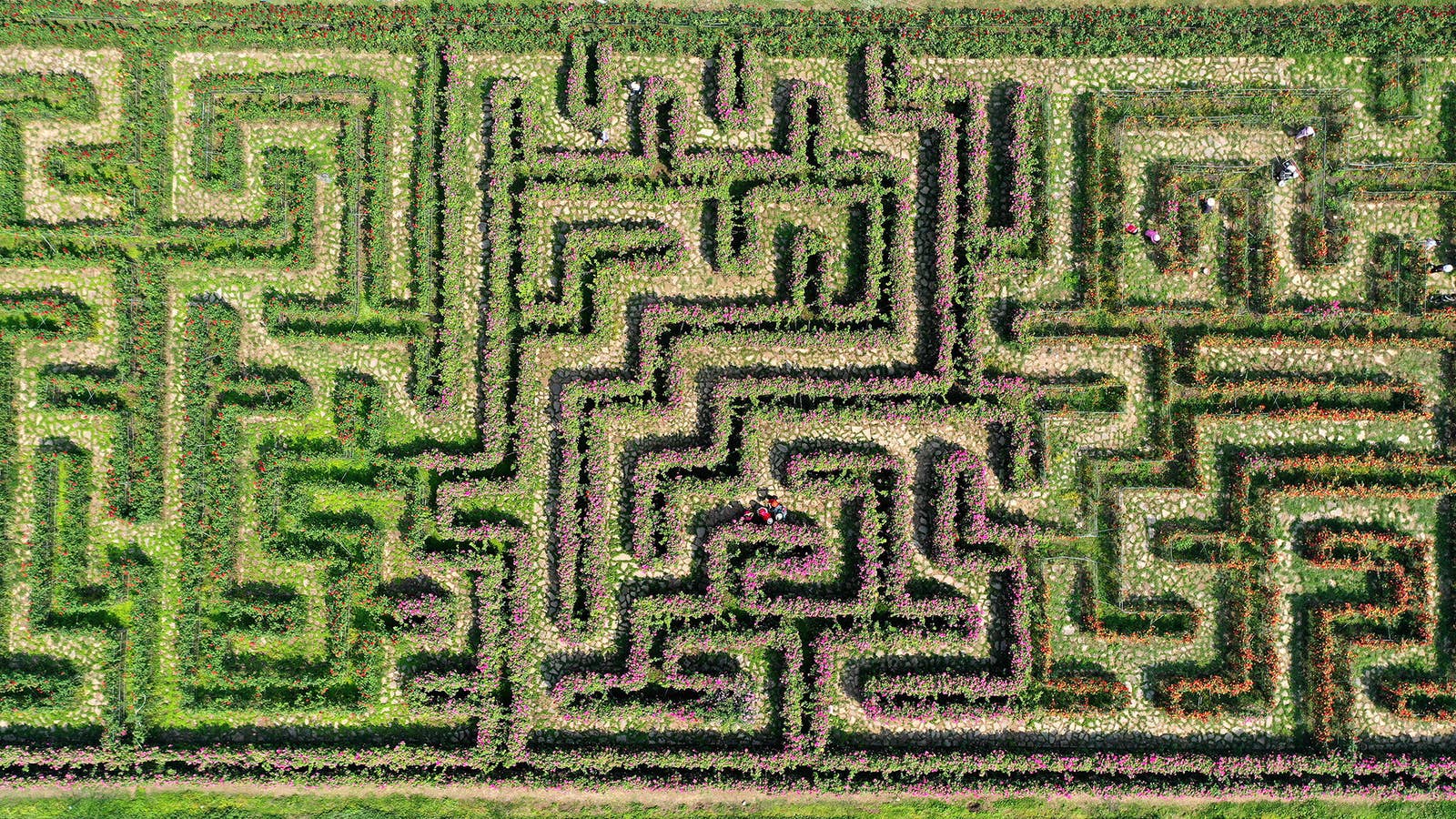 On April 11, tourists explored a gigantic floral hedge maze in Anlong County, which is part of the Guizhou province of China. At 160 meters long and 40 meters wide, the maze includes many types of colorful Chinese roses and other floral varieties. Becoming popular during the European Renaissance, hedge mazes first appeared in Paris on a royal estate in 1431. Over time, they evolved to include different shapes and sizes, and even found a place in Stanley Kubrick's The Shining.
Trimming the famed Longleat Hedge Maze in the UK reportedly takes about eight weeks, with a team of six people to care for it. Constructed in 1976, the Longleat Hedge Maze is composed of about 16,000 English yew trees and is one of the largest hedge mazes in the world, with about 1.75 miles of pathways. According to the Guinness World Records, China holds the record for the largest permanent hedge maze, which is about 35,596.74 square meters and is located in Yancheng, Jiangsu.
Reinstated in Nashville
This past week, Reps. Justin Jones and Justin Pearson were reinstated to the Tennessee House of Representatives on April 10 and April 13, respectively, days after being ousted for advocating for gun control on the House floor last week. "You can't expel hope," Pearson said after returning to the House chamber as supporters proudly chanted his first name. "We represent people, so we put people first.
"This is a people power movement, not a politicians movement," he added as he moved members of the public and people close to him to the front near his podium.
Addressing a crowd on the capitol steps on Monday, Rep. Jones defiantly stated, "Today, we are sending a resounding message that democracy will not be killed in the comfort of silence."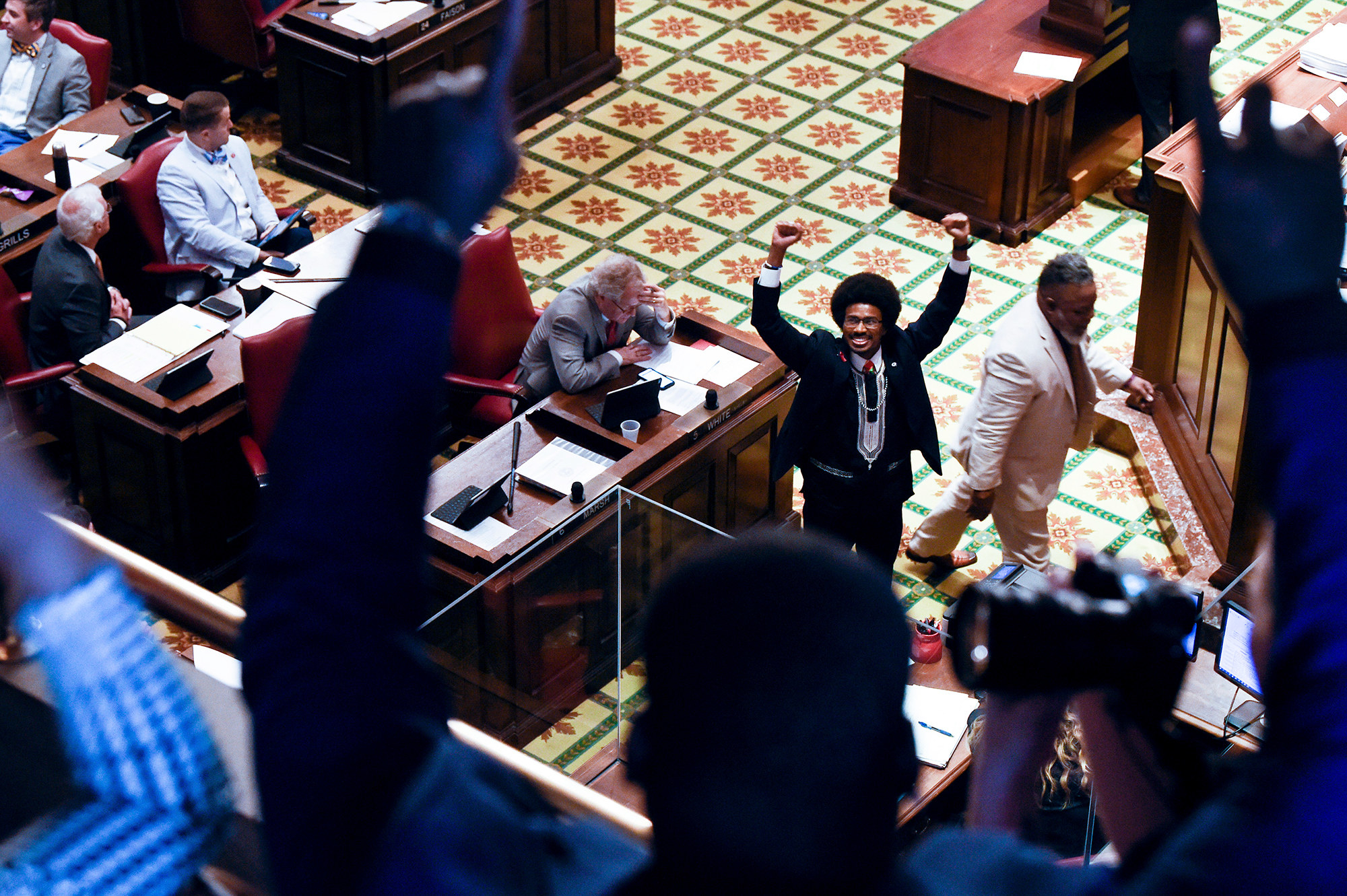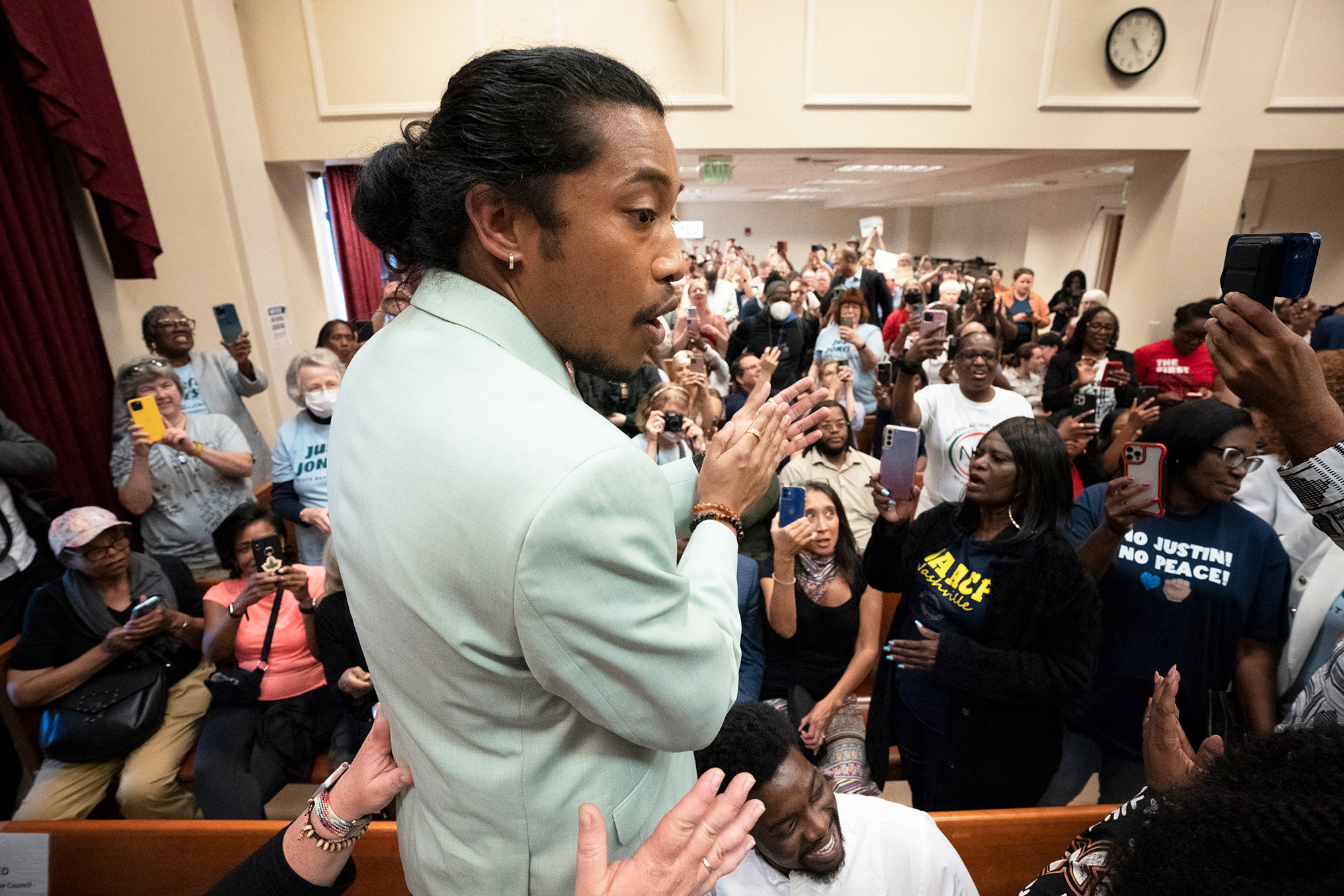 More from around the world
On Sunday, New Yorkers celebrated the Easter Parade and Easter Bonnet Festival in Midtown. Dating back to the 1870s, the parade was immortalized in the 1933 Irving Berlin song "Easter Parade" as well as in the 1948 film of the same name starring Judy Garland and Fred Astaire. Revelers dressed in colorful pastels and costumes, signaling the arrival of warmer weather. As New Yorkers do, many attendees brought their dogs to join the tradition.
In Krakow, Poland, on April 11, Rekawka 2023 was celebrated after the first spring full moon. Originating from Slavic traditions, it includes various rituals and a reenactment of medieval warrior fights. The festival was held annually on the first Tuesday after Easter until the mid-1830s, but in 2001, it was seen yet again as a secular holiday. It occurs on the slopes of the Krakus Mound, which is thought to be the resting place of the legendary founder of Krakow, King Krakus.