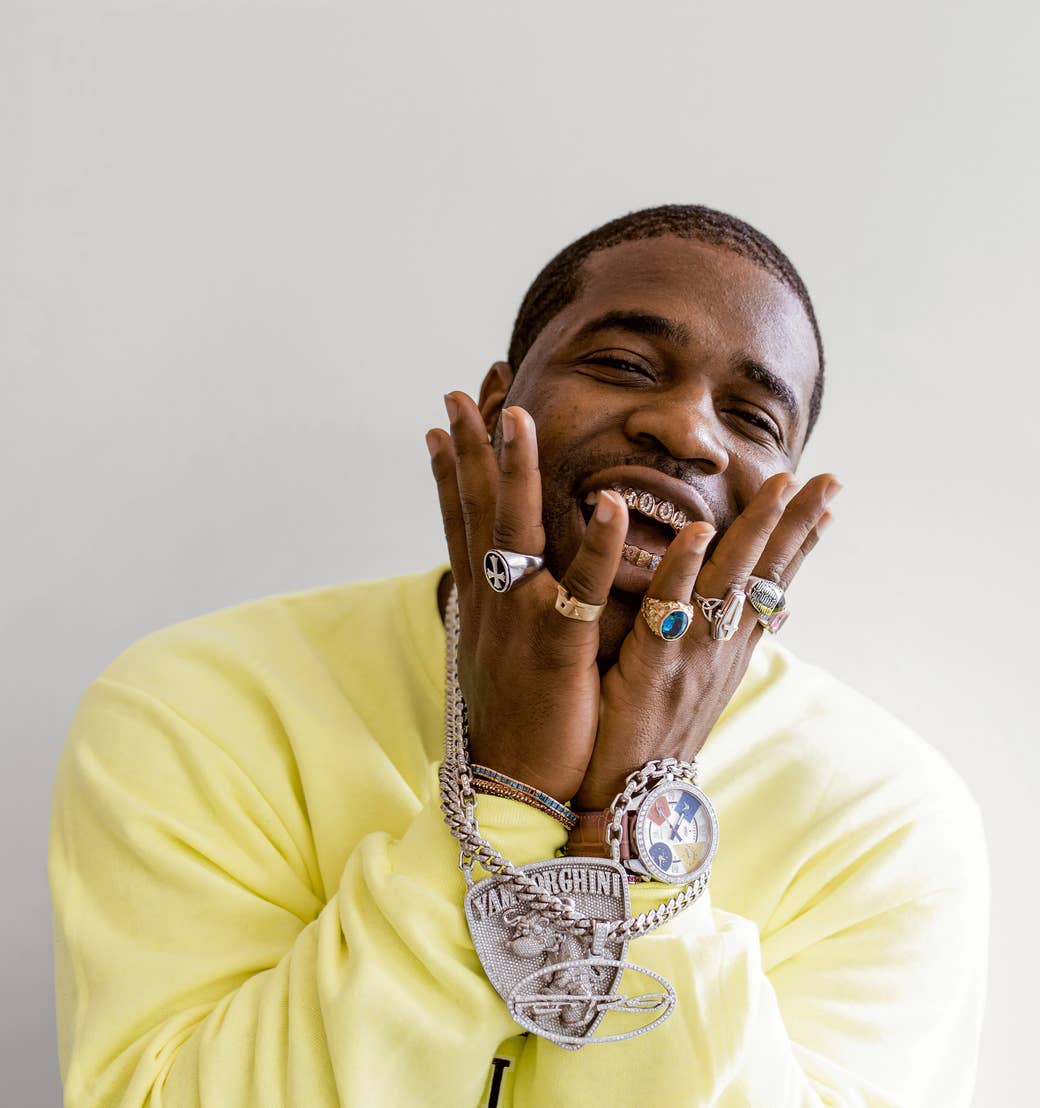 Since its inception, hip-hop has spawned many influences on culture outside of its music. In the 1980s, jewelry started to become a huge staple of hip-hop's image, with artists like Slick Rick, Eric B. & Rakim, and LL Cool J being early advocates of flashy fashion. Ice Cold, released next month by Taschen, explores the storied connection between jewelry and rap. Through an archive of amazing imagery and incredible tales, Ice Cold traces decades of how rappers crafted their personal flair through the art of bling.
"Every culture celebrates its creative contributions in its own ways. Black culture goes above and beyond," Slick Rick writes in the foreword for the book. "Going big is just how we roll. It's Black swag, African American to the bone. We learn from each other and incorporate those lessons into our personal style."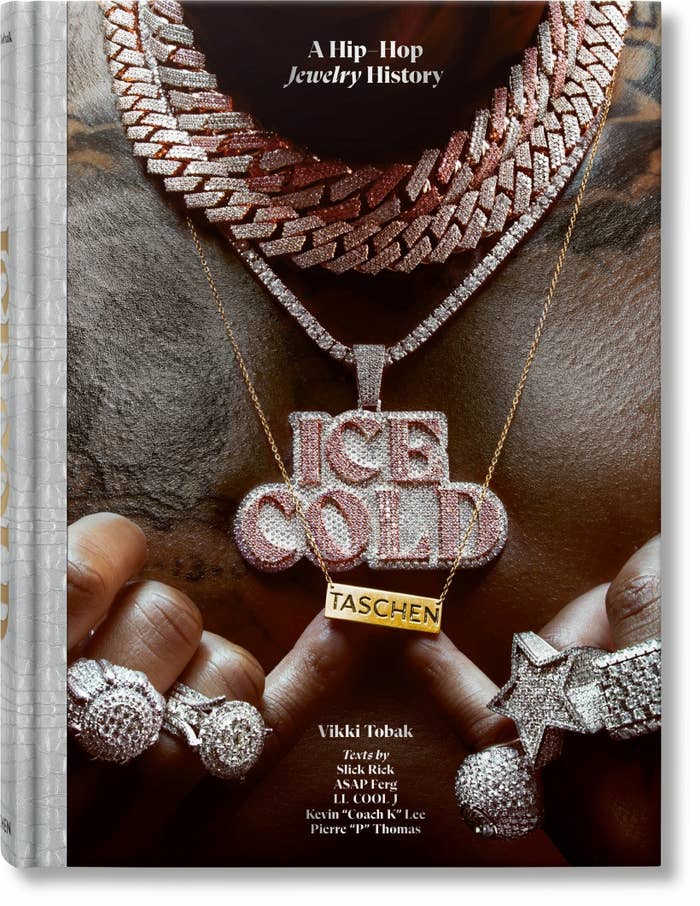 Slick Rick is just one of many artists to take this ethos with them and wear it as a badge of honor.
"It means something, besides the music, the way you look and present yourself to the world is such a form of communication and who you are," said Vikki Tobak, the book's author.
Upon putting together her 2018 book Contact High: A Visual History of Hip-Hop, Tobak kept noticing jewelry trends that decorated rappers throughout the years in now-historic photos.
"It's woven into the fabric of the music from day one, from the rappers really looking to street culture," Tobak said. "[The jewelry] was lockstep with the history of the music and was really something that needed to be explored deeper."
Hip-hop has come a long way in the past few decades, and like the music, the jewelry has evolved as well. For example, some trends have dictated bigger and bolder pieces with platinum and diamonds, while other styles have resorted to a minimal approach with gold. Necklaces take on many forms, from Cuban links to Dookie ropes. Rings can be customized in unimaginable ways. Folks like Pharrell love their colorful gemstones. Watches are anyone's game — earlier this year for Valentine's Day, Offset gifted Cardi B a $375,000 Audemars Piguet. During a certain time, if you wore a Roc-a-Fella chain, you were considered "hip-hop royalty."
The relationship between a hip-hop artist and their producer is often discussed, but what about a hip-hop artist and their jeweler?
"Hip-hop has a culture of remixing and customization and that is something that producers are so great at bringing to the table," Tobak said. "And those two things as well relate to the jewelers."
Since the classic days of hip-hop, some jewelers understood the message and could relate to that vibe themselves, catering to hip-hop's rising culture, with two classic examples being Jacob the Jeweler and Tito Caicedo (who crafted Biggie's famous diamond-studded Jesus piece).
Luxury fashion houses now take influence from hip-hop's jewelry and want rappers front and center at fashion shows, but that was not always the case. With many of hip-hop's jewelers being first- or second-generation immigrants, they (like hip-hop artists) understand what struggle and hustle mean, with notions of the American dream ringing in their work ethic.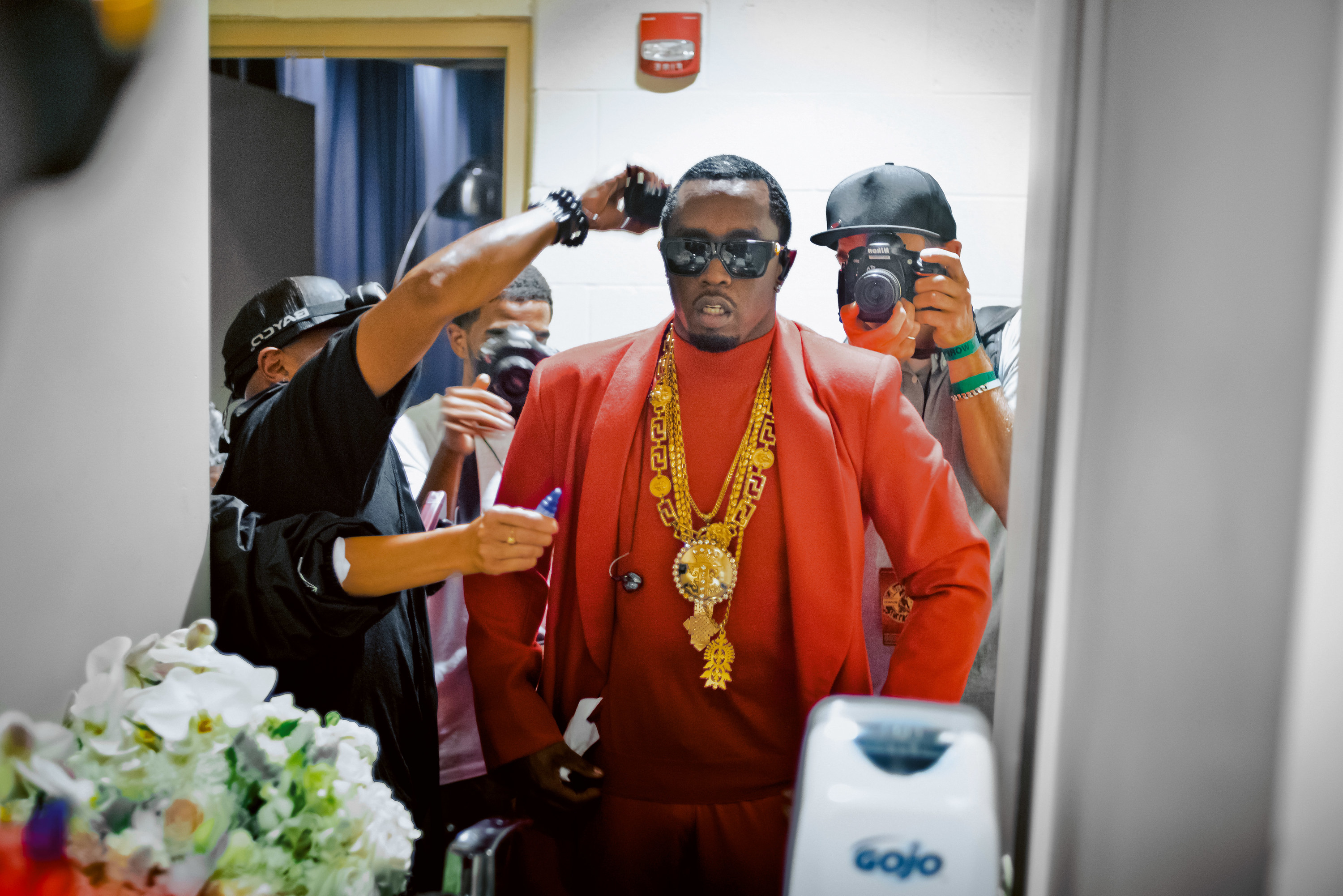 The style of Martine Ali, a Brooklyn-based jewelry designer who has worked with artists including Kendrick Lamar and A$AP Ferg, touches on aesthetics reminiscent of '90s-era hip-hop culture and grunge. Growing up in Chicago in the 1990s and 2000s, the self-taught designer first got a sense of what she wanted to do for a career while watching MTV when she was younger.
"As a little kid, it was my goal to be Jacob the Jeweler when I grew up," Ali said. "For me, it was always wanting to recreate the fashion and designs I saw in music videos."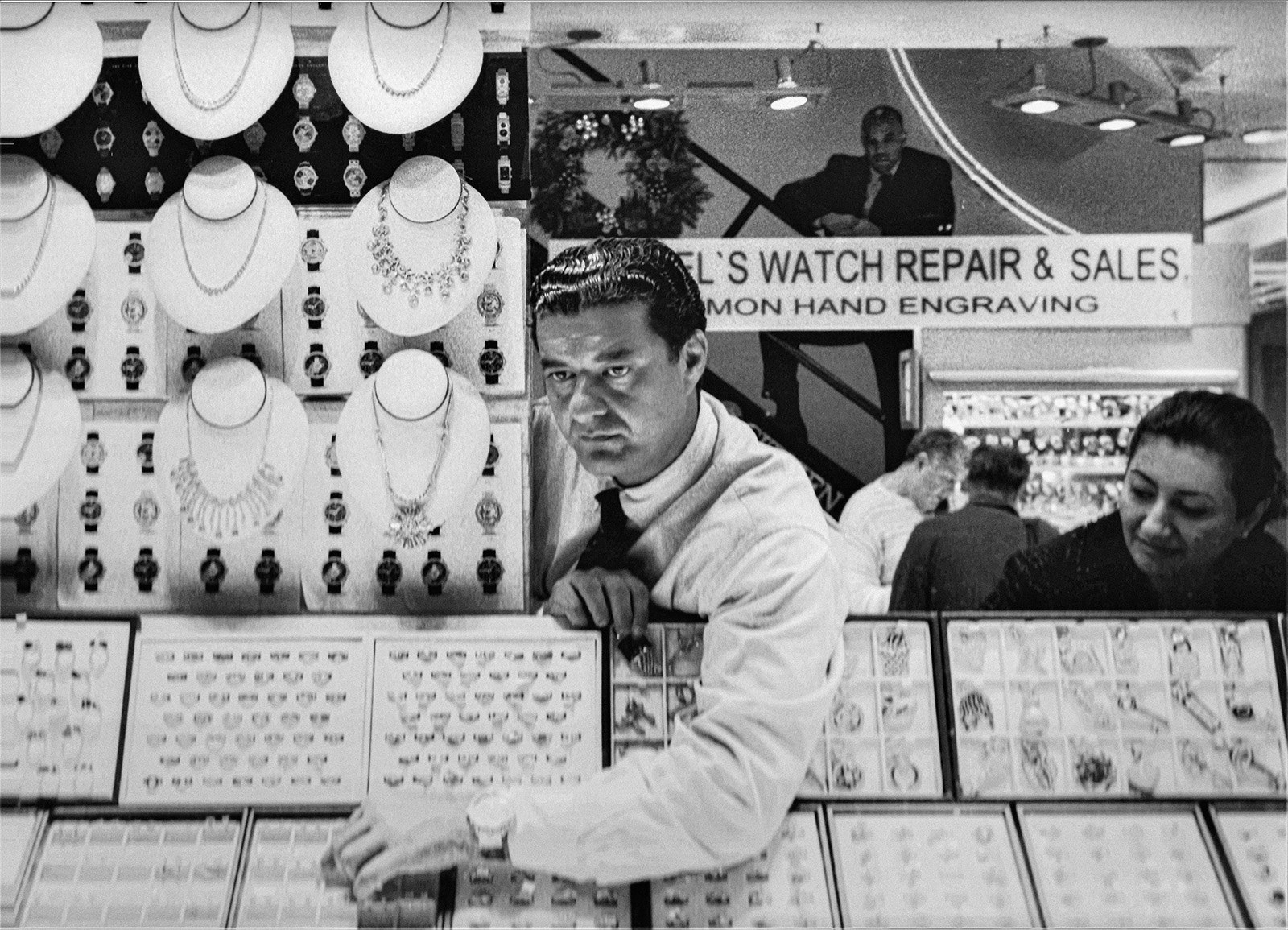 Ali creates many pieces that have a back-to-basics approach and touches on what Tobak describes as remixing the principles of the jewelry while adding her own taste.
"Not every artist wants to be wearing diamonds, not every artist wants a mortgage around their neck," Ali said. "I want to give the artist something that feels a little disassembled, something a little bit more cool, something a little more low-key."
As for the future of jewelry in hip-hop, the sky is the limit. As technology within the business evolves, almost anything is possible. If you remember in 2021, Lil Uzi Vert even had a $24 million natural pink diamond implanted in his forehead (which was later ripped out by fans at a concert). Brands like Tiffany & Co. are starting to use rappers like Jay-Z and A$AP Ferg in their ads.
"I think the luxury brands are finally starting to understand hip-hop's power, and I hope that doesn't take away from the jewelers that have been servicing that community for a long time," Tobak said. "I think this new era of luxury in hip-hop is really going to unfold in new ways that we have yet to see."