Will Texas Governor Greg Abbott Sign Bill To Stop Sending Kids To Jail For Skipping School?
Gov. Abbott has up to two weeks to determine the fate of a proposal that would end the practice of locking up students for missing school. The proposal has strong backing from the conservative "Right on Crime" project.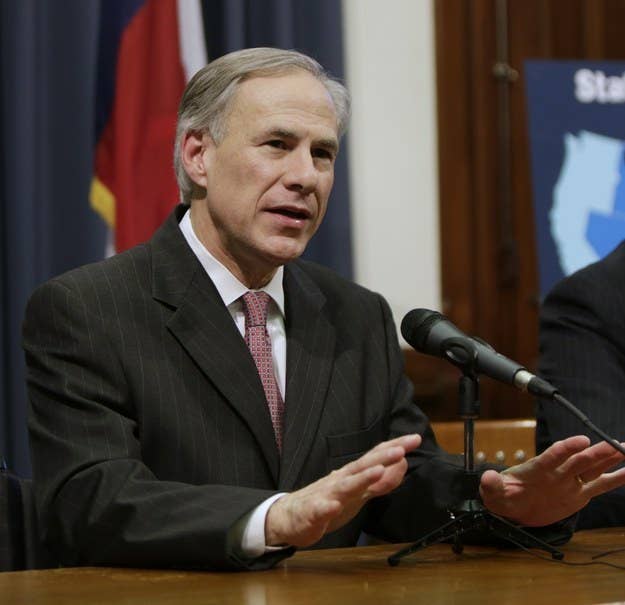 Texas Gov. Greg Abbott faces a truancy reform bill that would stop the state from jailing teens for skipping school — and that embodies the changing nature of criminal justice politics.
Historically, the right has favored tough-on-crime approaches. But signing the bill would align the first-term governor with the conservative "Right on Crime" movement, which works to make criminal justice more cost-effective.
The bill seeks to end the practice of jailing students for missing school, by making truancy a civil matter instead of a criminal offense. It also reduces the fines that can be imposed and requires school districts to take more steps to keep students in class before referring them to truancy court.
In April, a BuzzFeed News investigation found that more than a thousand teenagers over the past three years were sent to adult jail on charges stemming from missing school.
The governor has until June 21 to sign or veto the proposal, which passed by a wide margin in the legislature, or allow it to become law without his signature. His office declined to say what he planned to do.
"He has been a pretty staunch conservative on criminal justice," said Bob Stein, a Rice University political science professor. But the governor, like many across the country, is starting to see criminal justice in a new light, said Stein. "I think he is noticing that the more draconian approach to incarcerating juvenile offenders is costing the state a lot of money."
Reducing court referrals and incarceration is a key tenet of the criminal justice reform pushed by the conservative "Right on Crime" project, run by the Texas Public Policy Foundation. It is partially funded by the prominent conservative billionaire brothers, Charles and David Koch.
The organization played a key role in getting the legislation to the governor's desk.
"If you skip school — if that is criminal behavior, then what isn't?" said Derek Cohen, a senior policy analyst at the foundation.
Cohen said he believes Abbott will sign the bill into law and that the governor has largely been supportive of juvenile justice reforms. "At least in the conversations we've had between him and his staff, we really haven't found much distance between us," Cohen said.
But John Kreager, a policy fellow at the Texas Criminal Justice Coalition, which also supported truancy reform, is less certain. "At this point, the governor's take on juvenile justice issues is pretty unclear," he said. Kreager said that he has heard that the governor or his lower-level staff opposed a proposal to raise the age a person is automatically charged as an adult from 17 to 18.
The bill's opponents — including some school districts, judges, and companies that provide court-ordered truancy programs — will likely lobby the governor.
The Texas Conference of Urban Counties has been trying to remove from the bill a provision that would allow judges to appoint lawyers for poor students. BuzzFeed News first reported on the counties' effort to remove this language in early May. But while the association still opposes that provision, its executive director, Donald Lee, said his organization does not oppose decriminalization of truancy and will not ask for a veto.
In the last-minute scramble to pass the legislation, Democratic Sen. John Whitmire, one of the key authors of the proposal, said he and Nathan Hecht, the chief justice of the Texas Supreme Court, met with the governor. Hecht said he told the governor that with more than 90,000 kids being referred to court each year, the current system of crime and punishment was not an effective deterrent to keep kids in school. "We need to look for a different incentive or more likely counseling that is really going to help the kids," he said.
Alex Campbell is the London Bureau Chief for BuzzFeed News and is a deputy investigations editor. His secure PGP fingerprint is C99D 2577 74B1 8DF0 6E90 3CD7 DFF4 C0F2 2492

Contact Alex Campbell at alex.campbell@buzzfeed.com.