Jazmia Inserillo was a rookie New York Police Department officer in her early twenties when a new supervisor took over at her precinct in Queens.
The first time she met Lt. Jason Margolis, a hulking figure with big eyes and sagging cheeks, he seemed friendly enough. He liked to be on a first-name basis with his officers.
But that friendliness quickly morphed into something darker. He started touching Inserillo inappropriately, she said, massaging her shoulders and putting his hand on her leg when they were alone. Only a couple months on the job, she said, he drove her to his house and asked her to come inside, telling her not to worry — his wife was out of town.
The young officer knew the rule, of the precinct and the department as a whole:
"Don't ever make a complaint. That was embedded in my head," Inserillo said. "This is the blue wall. Don't ever bring the outside in. Your reputation will be ruined."
So for five more years, Margolis's behavior persisted.
"This is the blue wall. Don't ever bring the outside in. Your reputation will be ruined."
He ran his hands across her back claiming he needed to check that she was wearing her bulletproof vest. "If you play the game, I'll take care of you," Inserillo said he told her.
She tried to go up the chain of command, alerting her precinct's commanding officer and then her union delegate. Nothing changed.
Finally, she decided to make a complaint to the NYPD's Office of Equal Employment Opportunity, which is tasked with investigating claims of harassment and discrimination.
That's when the bad situation became a disaster.
Within months of filing her complaint, Inserillo was being investigated herself. She was ordered into a three-month alcohol treatment program, even though she says she has at most a few drinks a year, and there have never been any complaints to indicate otherwise. When she refused to go, she was suspended and risked losing her job. Her commanders were punishing her, Inserillo believed, for speaking out.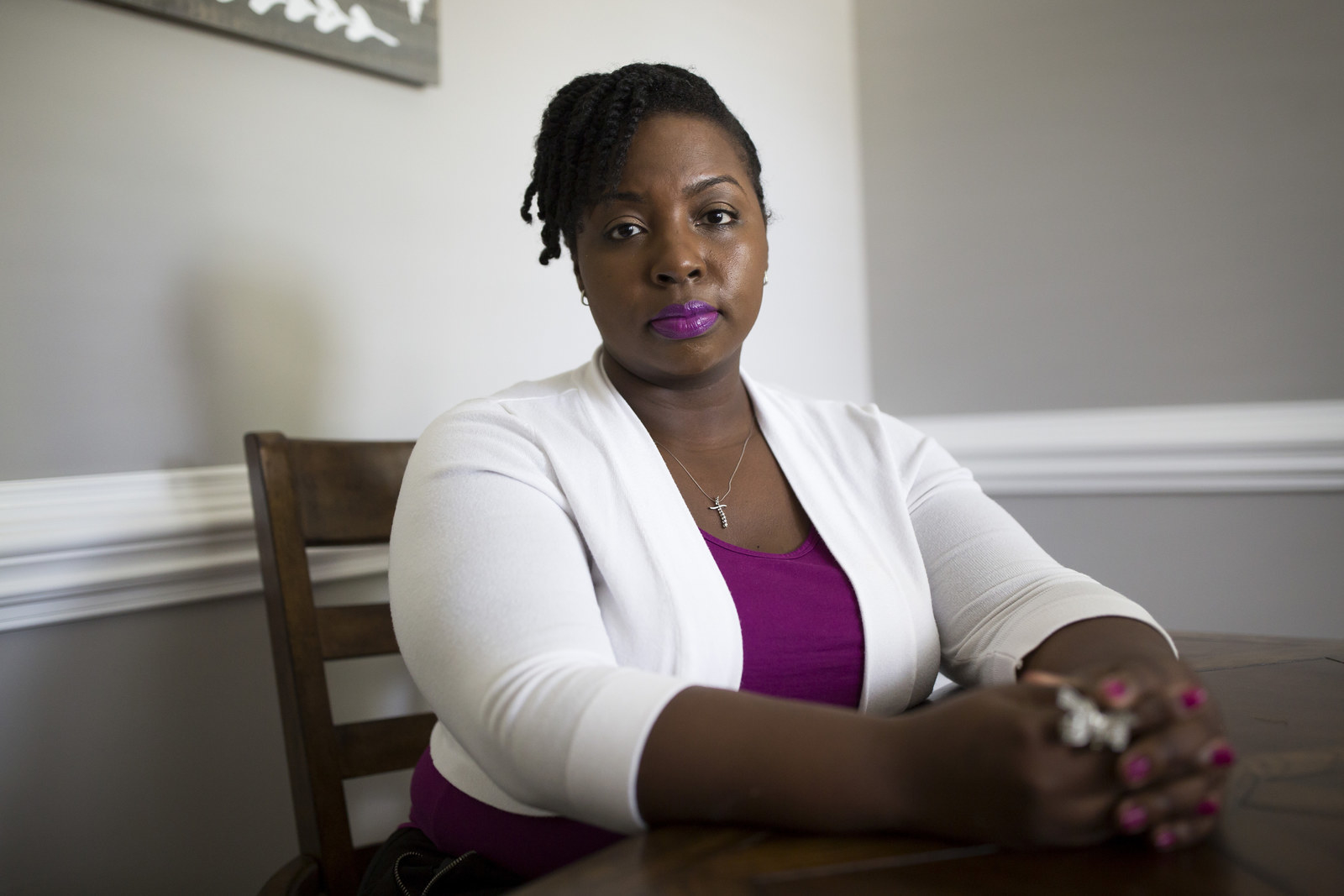 Over the past six months, BuzzFeed News has used a secret trove of internal documents to show that the department's disciplinary process is uneven and unaccountable. Records and interviews reveal that, largely in secret, minor infractions have led to investigations, suspensions, and the loss of careers. Meanwhile, officers who commit serious offenses, from stealing from the department to lying under oath to beating innocent civilians, are sometimes allowed to keep their jobs. None of the punishments are made public.
But Inserillo's story — and a review of hundreds of pages of internal records and court documents — underscores a further consequence of this unequal system: Those who speak up about misconduct sometimes say they are punished most severely of all.
Numerous officers who raised concerns about department practices said they were given "highway therapy," an unofficial name for transferring an officer to a precinct far from their homes. An ongoing lawsuit brought by 12 officers alleges they were passed over for promotions and given poor evaluations after raising concerns about illegal arrest and ticket quotas. An officer who complained about racial and sexual discrimination was secretly surveilled, her phone records were subpoenaed, and she now faces potentially serious punishment for misplacing a parking placard and other low-level charges. (BuzzFeed News recently sued for access to the disciplinary trial transcripts from this officer's case.)
"If you fight with them, they're never going to surrender," said Eugene O'Donnell, a former NYPD officer and a professor at John Jay College of Criminal Justice. If higher-ups want to make your life hell, "there's a rule violation in every breath you take."
Citing a state law that limits the public's access to officers' personnel records, the department did not comment on Officer Inserillo's experience, but pointed out that in January 2018, the department changed the way it handled sexual harassment, including expanding training and hiring analysts to look for patterns in formal complaints.
Got a tip? You can email tips@buzzfeed.com. To learn how to reach us securely, go to

tips.buzzfeed.com

.
"The NYPD thoroughly investigates all complaints it receives, and offers several reporting options for NYPD employees, including anonymous reporting," said Phil Walzak, NYPD deputy commissioner, in a statement.
The department also recently announced that a panel of three outside experts will review its disciplinary process to ensure it is administered effectively and fairly.
When reached at his home, former police lieutenant Margolis, who said he was forced to retire in 2016 over a separate dispute with the department over his medical condition, denied all the accusations Inserillo and another officer had made against him.
"They lied. They wanted to get paid and they did. It's not the first time it happened and it won't be the last," he said. He denied ever driving Inserillo to his house alone, rubbing her shoulders, or acting inappropriately. He said he had a good relationship with Inserillo — and her husband, too, with whom he talked about their shared interest in science fiction — before she filed a complaint and ruined his career.
He said he never used connections to try and harm Inserillo or avoid punishment. "I knew people, but [it] didn't seem to really matter," he said.
Like so many women whose stories have emerged during the #MeToo era, Inserillo's life and career were turned upside down after speaking out about a powerful man — in this case, an officer who bragged about his connections to top brass. He lost 10 vacation days and was transferred to another precinct, while she lost a month of pay, was forced into a treatment program, and ultimately quit the department.
On the Beat in Queens
When Inserillo graduated from the police academy in 2005, she requested to join the 103rd Precinct in Queens. It was a diverse neighborhood, with black, West Indian, and Guyanese residents, and was known as one of the busiest in the city.
"I wanted to learn. I didn't want to just go there and sit and do nothing," Inserillo said.
Shortly after she joined, the precinct came under national scrutiny over the death of Sean Bell, a young man whom police shot 50 times while he was sitting in a car with friends on the night before his wedding.
Inserillo had her concerns about the department's tactics, but she felt like she could do good work as a cop. She loved responding to crime scenes, helping people with their problems, and fixing things, or at least trying. One time, she said, she got to wear a wire and help bring down an insurance fraud scheme.
Margolis joined the precinct about a year after Inserillo.
"All you have to do is play the game and I will help you with whatever you want."
His arrival changed everything. He invited her out to bars and parties, and touched her leg while she was in his patrol car. When Inserillo, who is black, married a fellow officer, who is white, she said Margolis made inappropriate comments. One time he started rubbing her shoulders and, when she moved away, Margolis asked her: "What's the matter? You like white guys, don't you?"
A couple months later, she asked to leave work early. "Sure," Inserillo said Margolis told her. "All you have to do is play the game and I will help you with whatever you want."
She tried but failed to get a transfer. Her husband, Andrew, an officer in the housing unit in Brooklyn, pressed Inserillo to file a formal complaint against Margolis. But she was scared that blowing the whistle on a supervisor could risk both of their jobs.
She asked the top-ranking officer at the precinct, Deputy Inspector Charles McEvoy, to move her to a post that wouldn't require her to deal with Margolis. He told her Margolis was one of the best supervisors he had and did nothing, she said.
The NYPD did not make McEvoy available for comment.
So she went to her union delegate, Patrick Hendry. He told her he'd heard similar complaints about Margolis from other women, and promised to handle it, Inserillo said, but discouraged her from making a formal complaint.
Hendry did not respond to requests for comment.
The final straw came when Margolis assigned her to secure a crime scene alone. Inserillo said another supervisor showed up and told her he was shocked that she had been left there without backup, because the house had been the site of a triple homicide just the night before. The suspects were still on the loose. Inserillo had not been warned.
Though there's no hard-and-fast rule about whether officers can be sent to dangerous posts alone, to Inserillo, and to her husband, it felt like retaliation. "This man, he's nuts," she told BuzzFeed News recently. "If he can put me in a position like that all because of me deciding that I don't want to deal with him anymore, this is putting my life in danger."
Margolis told BuzzFeed News "it was a regular post" and denied that he ever retaliated against anyone in any way.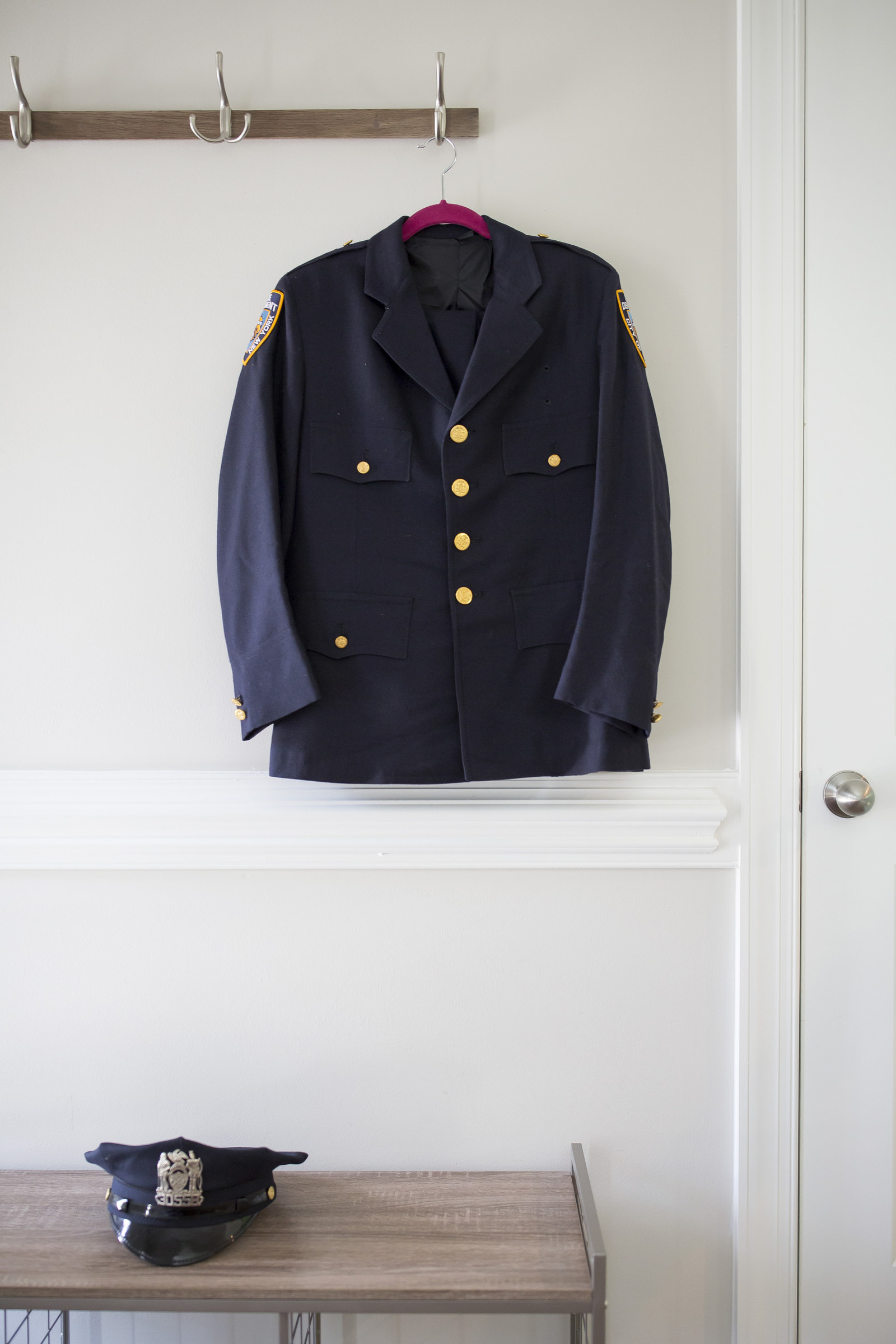 A Complaint, and Then a Shunning
In September 2011, Inserillo made an anonymous complaint about Margolis to the NYPD's Office of Equal Employment Opportunity and told her commanding officer either Margolis had to be moved or she would quit. It didn't take long for word to trickle out among her colleagues, she said.
Three days after making the complaint, she was disciplined for not having her traffic vest on, although her partner also didn't have a vest and wasn't disciplined.
A couple weeks later, she was written up for being "discourteous" to two sergeants. Her partner, who was part of the same interaction, was again not disciplined. Inserillo had never gotten in trouble before, much less for such minor infractions. She suspected this was payback.
When reached by BuzzFeed News, her partner said "I'd rather not talk" and hung up.
After a month of this, in October 2011, Inserillo went back to make another complaint to the same Office of Equal Employment Opportunity, but this time she signed a statement with her name, which a private lawyer she consulted told her would offer her better protection.
Almost immediately, the NYPD told Margolis he was under investigation. The legal director at the National Women's Law Center, Sunu Chandy, told BuzzFeed News that informing the accused party is often an important step in investigating workplace harassment. But it is "crucial to say to the person, 'any negative act towards the person who came forward is illegal,'" Chandy said.
Margolis was ordered not to discuss the issue with others. Instead, he began telling people at the precinct that Inserillo had made trouble for him, she said.
As word of her complaint got around, Inserillo said, seven women privately confided that they too had had problems with Margolis.
One filed a formal complaint against him. She told BuzzFeed News that Margolis had rubbed her shoulders, made comments about how she should be with a white man, and invited her into his house when his wife wasn't home, as he had also done to Inserillo. Some of the others told Inserillo that they had spoken with their union delegate, who arranged for them to get transfers or cushy posts in exchange for not making formal complaints. Called by a reporter, one of those women hung up immediately at the mention of Margolis's name, one said she heard rumors but was not personally harassed, two denied making a complaint and declined to talk further, and the other two did not respond.
"I can't believe that she would just rat out a boss."
Despite growing evidence that Inserillo was not alone, she was increasingly ostracized by fellow officers. Someone wrote "bitch" on a prayer verse she kept on her locker door. She heard one officer tell Margolis that if Inserillo called for assistance, the officer wouldn't show up. Another officer accused Inserillo of trying to break up Margolis's family, and Inserillo overheard her saying, "I can't believe that she would just rat out a boss."
Then things escalated further. An officer alleged that Inserillo had tried to bait her into a "verbal confrontation" in the locker room. Internal affairs launched a formal investigation.
Inserillo, who prides herself on being calm and composed, felt herself starting to crack under the stress.
Margolis had regularly bragged that his connections with the NYPD's top brass made him invincible, Inserillo later testified. Before she'd complained, he said that with one call to a chief, he could get her any job she wanted.
With that kind of clout, he often said, he didn't just have a "hook" to the higher-ups — he had, in cop lingo, a "crane."
She feared that those connections were now being used against her.
She'd treated her fellow officers like family, taking collections for birthdays and baby showers. But now, no one wanted to speak to her.
On the day she was supposed to be interviewed by internal affairs about the dispute with the fellow officer, she had trouble breathing and was taken to the emergency room.
When she returned to work, the department ordered her to go to an NYPD psychologist. The referral report cited five instances where she failed to "control her emotional state."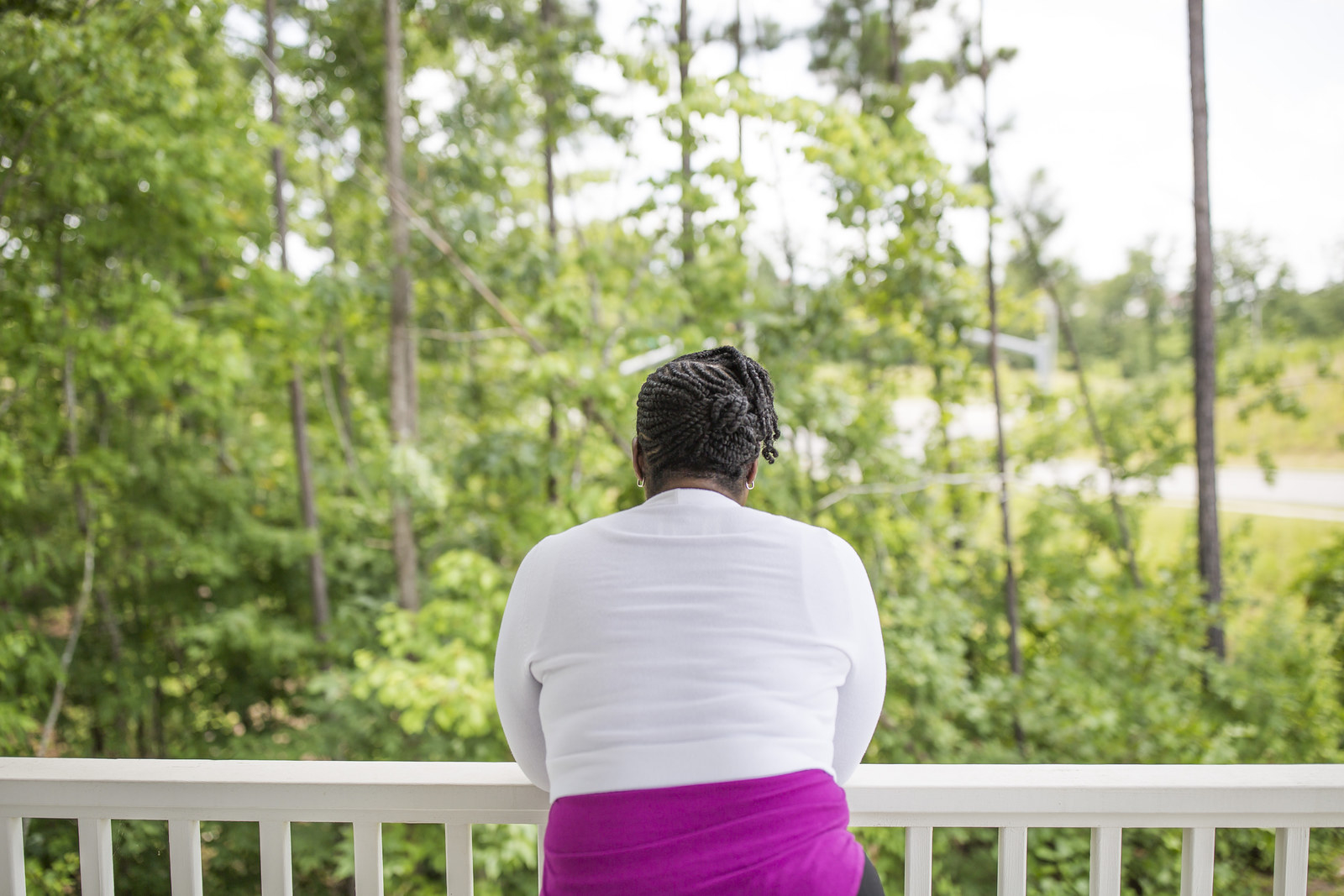 A Psychologist's Unusual Past
A small team of NYPD psychologists and other mental health professionals is tasked with assessing whether officers are fit for the job.
Their recommendations can strip an officer of their gun, force them into desk jobs, or ultimately cause them to be pushed off the force entirely.
Officers come on their own, in search of help, or at a supervisor's instruction, when concerns arise. But some officers treat the unit with suspicion, fearing that the psychologists are there to shield the NYPD from liability rather than help troubled police recover from real ailments.
When Inserillo first met Catherine Lamstein, an NYPD psychologist who joined the department almost 20 years ago, she was nervous. She asked if she could record their conversation.
She laid out her situation for the psychologist — the harassment, the stress of being ostracized by her colleagues. But she never saw Lamstein's assessment.
Lamstein told her no, that was prohibited, Inserillo said.
It was only later that Inserillo learned that Lamstein had been involved in the infamous case of Adrian Schoolcraft, a former NYPD officer who tried to blow the whistle on illegal quotas. As detailed in a five-part series in the Village Voice, several high-ranking members of the police force entered Schoolcraft's house without a warrant and walked into his bedroom dressed like a SWAT team, where they found Schoolcraft resting in his bed. They said they were there to check on him; after the raid, he was sent to a psychiatric ward. Schoolcraft had seen Lamstein several times for job stress and anxiety, but her notes indicated that he was not a danger to himself or others. When Schoolcraft sued, however, she said under oath that the officers' action was necessary and appropriate.
When approached at her home last month, Lamstein told BuzzFeed News that she still works for the department and directed questions to the NYPD's media office.
Inserillo didn't know anything about Lamstein when she sat down with her in December 2011.
She laid out her situation for the psychologist — the harassment, the stress of being ostracized by her colleagues. But she never saw Lamstein's assessment. She even asked for Lamstein's notes, she later testified, but Lamstein told her no.
A few days later, she was ordered to go to the NYPD's "Employee Relations" office.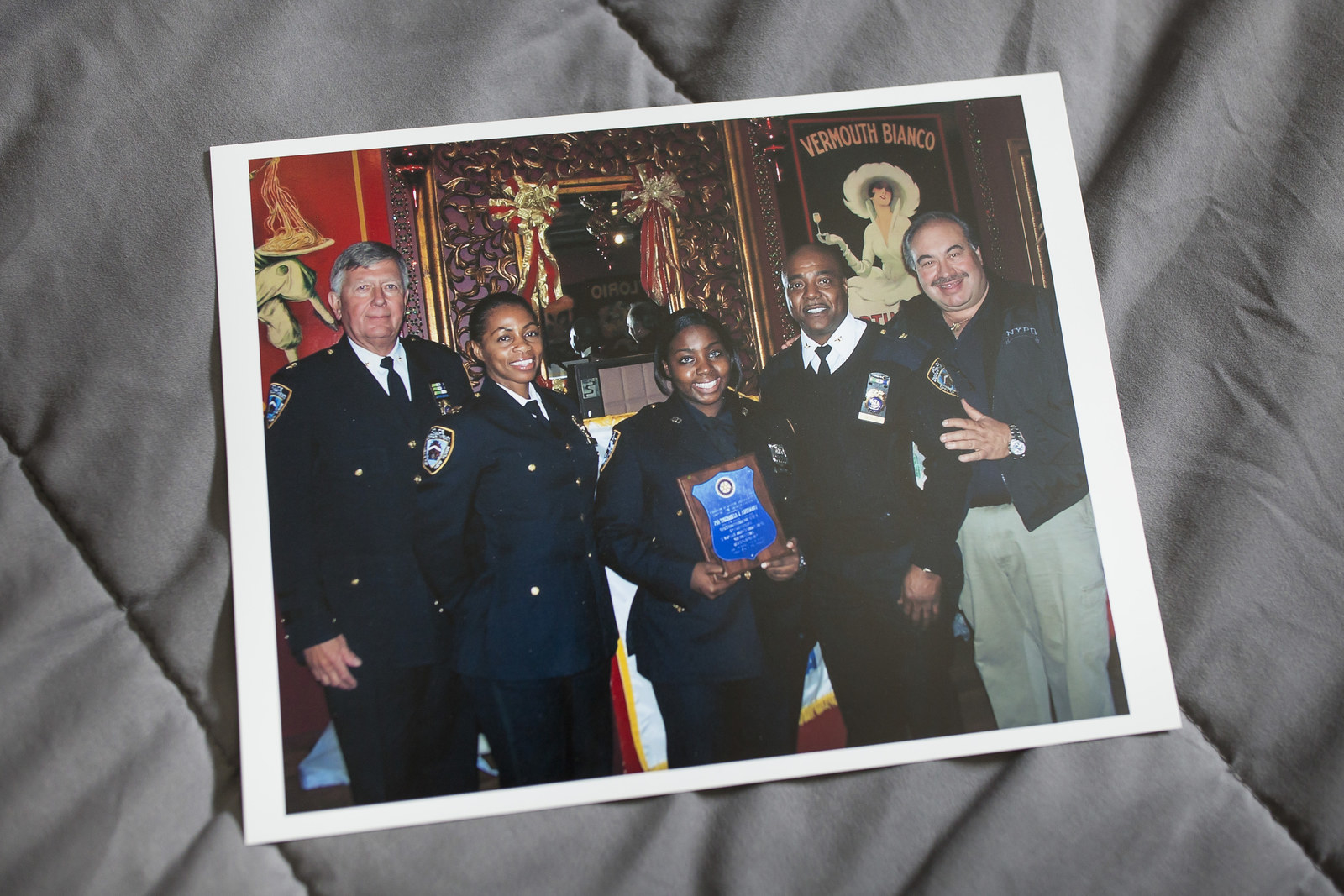 "What Am I Doing Here?"
Inserillo didn't know what "Employee Relations" was, but hoped the office might have more information about her harassment complaint or help her transfer away from Margolis.
But as Inserillo sat in the lobby of a bland office building in downtown Brooklyn, she noticed posters on the wall with phrases like, "If you have an alcohol problem, call us."
The man who came out to greet her introduced himself as a detective and began asking her questions about her drinking. When she registered her confusion, he started reading aloud portions of Lamstein's evaluation.
"Everyone in the department knew I didn't drink."
According to Lamstein's notes, Inserillo had gone into great detail about her drinking. The amount itself wasn't exceptional — a half a bottle of wine with her husband, a couple times a week — but the information was highly specific. It even noted all the different kinds of alcoholic beverages she might consume, and the occasions in her life when she might have upped her intake.
Inserillo was floored. She insisted that the entire thing was false.
"Everyone in the department knew I didn't drink." Maybe a few times a year, she would have a single celebratory drink, she said.
Two officers who worked with Inserillo at the precinct told BuzzFeed News they had never seen or heard of any issues with Inserillo drinking, and three others who later testified at her disciplinary trial said the same thing.
Even Margolis, the lieutenant she complained about, told BuzzFeed News that he never noticed any problems with her use of alcohol.
Once Inserillo saw the psychologist's report and realized Lamstein's involvement in the Schoolcraft case, she decided she needed to protect herself.
That's when she started secretly recording everything.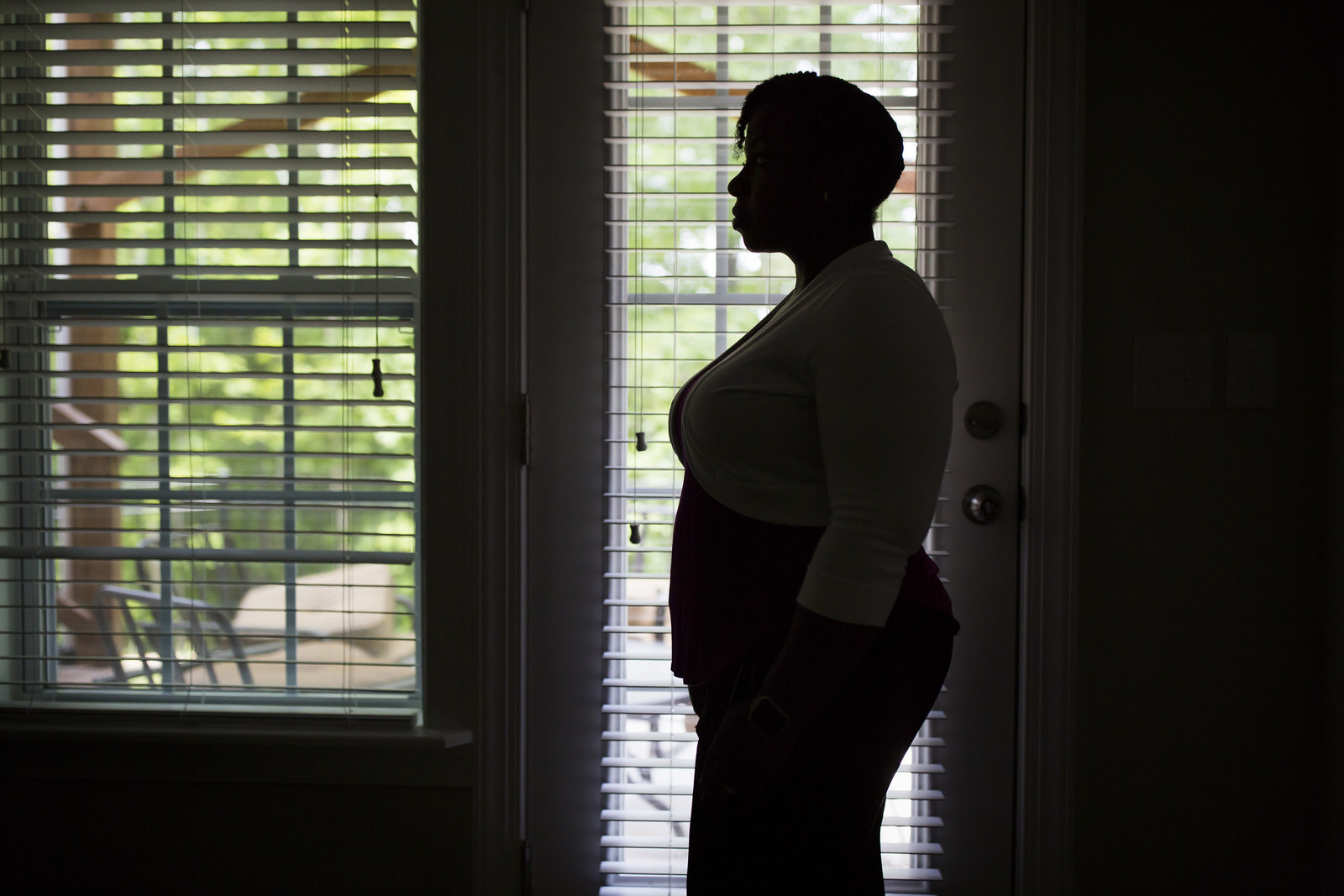 Backed Into a Corner
The NYPD addiction counselor Inserillo met with explained that she was at the "Counseling Services Unit." From the outside, the office is identified only as Employee Relations, an office that provides a broad range of services for officers and their families, as a cover to provide officers with more anonymity.
Inserillo tried to tell the head of the unit, Dan Sweeney, that there must be some mistake. She told him the report that had landed her there was completely false. She asked to be drug tested on the spot. She wasn't.
She asked to record the conversation and was told if she did, she could be brought up on felony charges and would be arrested, she later testified.
She asked one of the substance abuse counselors to call any of the contacts in her phone to ask about her use of alcohol. He called her husband, Andrew, who also confirmed that his wife rarely drank.
In lawsuits backed by the Patrolmen's Benevolent Association, the largest NYPD officers union, at least three others have raised allegations that the department unnecessarily sent them to treatment.
When Dr. Richard Frances, a clinical professor of psychiatry at New York University, was hired as an expert witness by several officers whose cases were joined together, he concluded that the department's Counseling Services Unit had "an egregious problem" in terms of how it diagnosed officers, including an "inadequate gathering of sources" and failure to carefully screen referrals.
Despite Inserillo's pleas, Sweeney told her she had to go to an inpatient program. She refused. The department ultimately ordered her to attend three months of outpatient treatment or face a 30-day suspension without pay.
"I'm trying to start a family with my husband right now. This is crazy," Inserillo told Sweeney in a recording provided to BuzzFeed News.
Fighting to speak through her tears, she said: "I can't sign something that's not true." She took the suspension instead, and became the subject of an internal investigation for disobeying an order.
Sweeney did not respond to multiple requests for comment.
But when Inserillo returned to work, she was presented with the same ultimatum: sign the contract to go to outpatient treatment or lose another month of pay.
Unable to afford another month without pay and afraid to lose her job if she got suspended again, Inserillo agreed to go a treatment program.
When she arrived at Seafield Services, a for-profit rehab company on Long Island, she was initially relieved. Seafield is supposed to conduct its own independent assessment before admitting anyone. Surely, Inserillo figured, they would see that she didn't need alcohol treatment.
A counselor conducted an hourlong interview and consulted with a supervisor. Then she told Inserillo in a recording provided to BuzzFeed News: "I'm going to take a urine on you but we're not going to do the admission paperwork yet because I'm not sure you're going to fit the criteria."
But shortly thereafter, the counselor changed course. Now she told Inserillo that Seafield had determined they were going to admit her based on what the NYPD told them about her drinking habits.

Seafield Services, which regularly does business with the NYPD and serves scores of officers a year, said they could not comment on specific cases. In a previous interview about their work, staff told BuzzFeed News they would never admit someone who they did not think met the medical criteria for addiction treatment.
"The only crime I am guilty of is standing up for me."
Inserillo was stripped of her gun and transferred to VIPER, which stands for Video Interactive Patrol Enhanced Response, and is often used as a "dumping ground" for officers in trouble. Members of the group monitor surveillance footage taken at housing projects but are kept from patrolling the streets.
And the department started to create a paper trail that undermined her record as an exemplary officer.
A sergeant told Inserillo he had been ordered to give her a lower evaluation, despite the fact that she "outperformed" all his cops, according to a secret recording Inserillo made and provided to BuzzFeed News.
She worked her shift and then raced to group meetings with alcoholics at Seafield. She had to attend therapy sessions and NYPD workshops on managing an addiction she didn't feel she had. All told, Inserillo was required to attend some kind of treatment five days a week. Inserillo started paying for her own urine tests out of concern that the tests the department required her to undergo might be tampered with.

The costs added up. Inserillo said she made several thousand dollars less that year than she had previously because of fewer opportunities to work overtime while on restricted duty. Between copays and lab fees, she estimates she spent about $1,800 to cover the costs of the program.
Out of options, she tried a more direct route. Inserillo wrote to Ray Kelly, the police commissioner at the time.
"The only crime I am guilty of is standing up for me. I have had contact with you on several occasions and I honestly believe that you are a good-hearted person with a valuable sense of integrity and morals," she told him. "I trust that you will evaluate my circumstances and do the right thing."
She never heard back.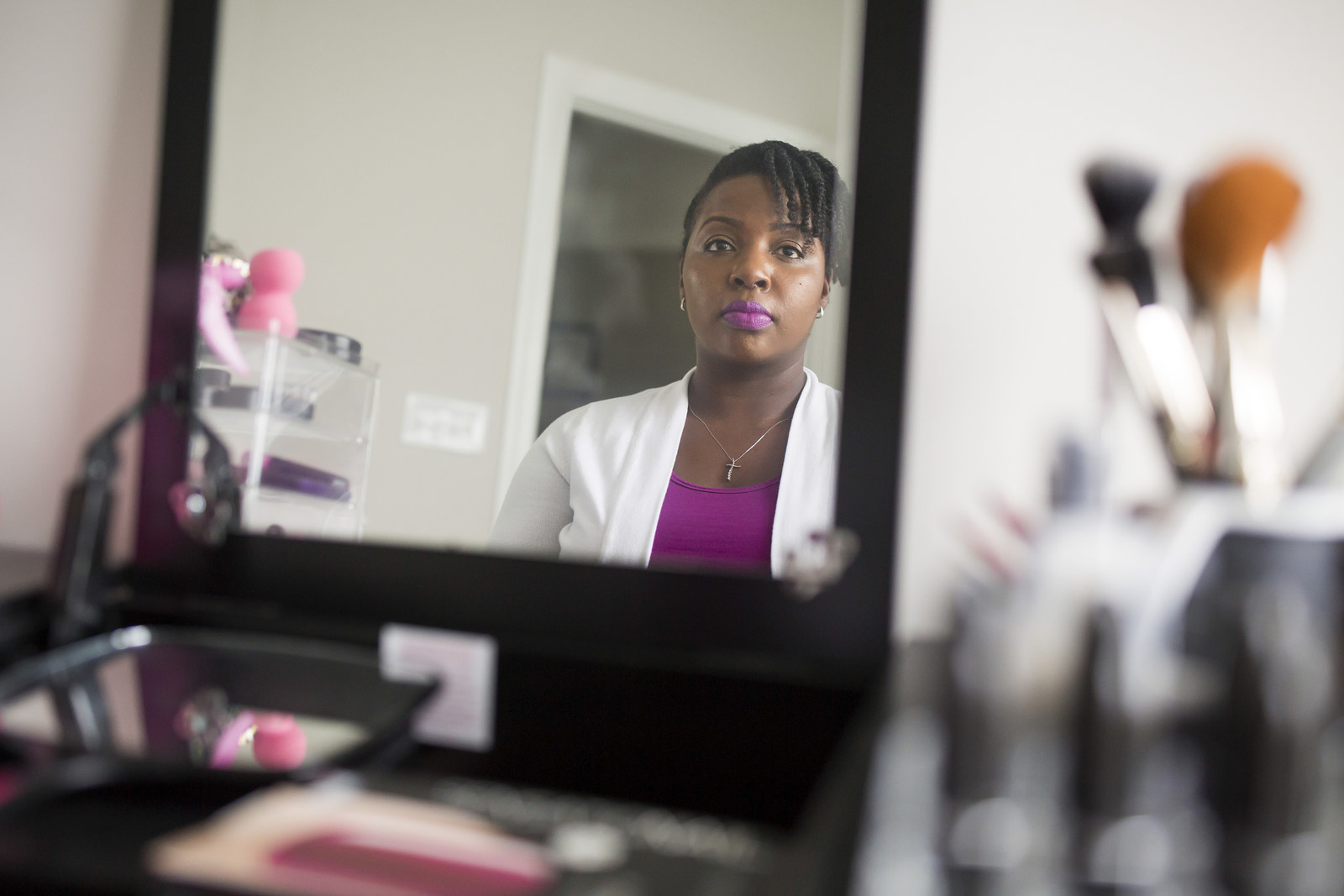 Uneven Outcomes
In early 2013, after she had completed the addiction program, Inserillo heard back from the NYPD office responsible for investigating sexual harassment cases. It had been longer than a year since she'd filed a complaint against Margolis, but finally, it seemed, there was some good news. Her allegations that he had made disparaging remarks and touched her inappropriately were "substantiated."
But that's where the good news ended. The department said that, despite the remarks and the unwanted touching, it could not stand up additional claims that Margolis had sexually harassed or retaliated against Inserillo.
At least Margolis would be punished somewhat — with a transfer to another precinct, a "professionalism in the workplace" seminar, and the loss of 10 vacation days, Inserillo thought.
But she felt his punishment paled in comparison to what the department had put her through. "I had fought so hard. I thought something good would come of my fight," she said.
"I had fought so hard. I thought something good would come of my fight."
Even though the department told Inserillo he would be punished for those offenses, it doesn't appear to have turned out that way. According to documents Margolis provided to BuzzFeed News, he was only punished for a low-level offense — violating confidentiality — after he'd been told not to discuss the sexual harassment investigation with anyone.
Shortly thereafter, Inserillo's own internal disciplinary trial for disobeying an order to go to rehab began.
NYPD officers accused of the most serious kinds of misconduct must answer to charges at police headquarters. The hearings are overseen not by an independent judge but by a top police official who serves at the pleasure of the police commissioner. It's ultimately up to the police commissioner to decide what punishment to mete out or whether to dismiss the charges.
Inserillo, several months pregnant, appeared at 1 Police Plaza with her lawyer, Rae Koshetz, who had been a judge overseeing NYPD's disciplinary trials from 1988 to 2002.
Koshetz called an array of witnesses in Inserillo's defense, including Juanita Holmes, one of the highest-ranking black women officers in the department.
"I thought she was a great officer," Holmes testified, noting that Inserillo had never had any problems regarding attendance, performance, or drinking.
Inserillo was found guilty of failing to "comply with an order," which meant the decision to dock her a month of pay would stand.
The results of hearings like Inserillo's are all subject to review by the police commissioner, who at that time was Bill Bratton. He signed off on the penalty in May 2014.
Meanwhile, Inserillo had filed a federal civil rights lawsuit against the NYPD, Margolis, and other department employees involved in her case. With a new infant at home, she opted to settle the case rather than fight it all the way to trial. Without admitting wrongdoing, the city agreed to pay her $110,000 to settle allegations that she was sexually harassed and retaliated against for calling out Margolis's improper behavior. Margolis also agreed to pay $2,500, with no admission of wrongdoing.
"I didn't want to settle. I wanted to go to trial. I wanted the world to know what was going on inside the police department," Inserillo said.
She stuck around for a couple more years, but she'd had enough. She left the NYPD and the city of New York.
"I decided that my heart wasn't there anymore. It just wasn't for me," she said. "If I see something wrong, I say something, and in law enforcement they don't like that."
She now lives out of state, where most of her friends know very little about her past life as an NYPD officer.
Margolis remained with the NYPD until 2016, retiring with a full pension after 20 years on the force. ●